While most travellers know about the beautiful nature of the Algarvian coast, in this article we will Focus on the Natural Parks, Reserves and just good places to trail.
Navigation in the article:
Ria Formosa Natural Park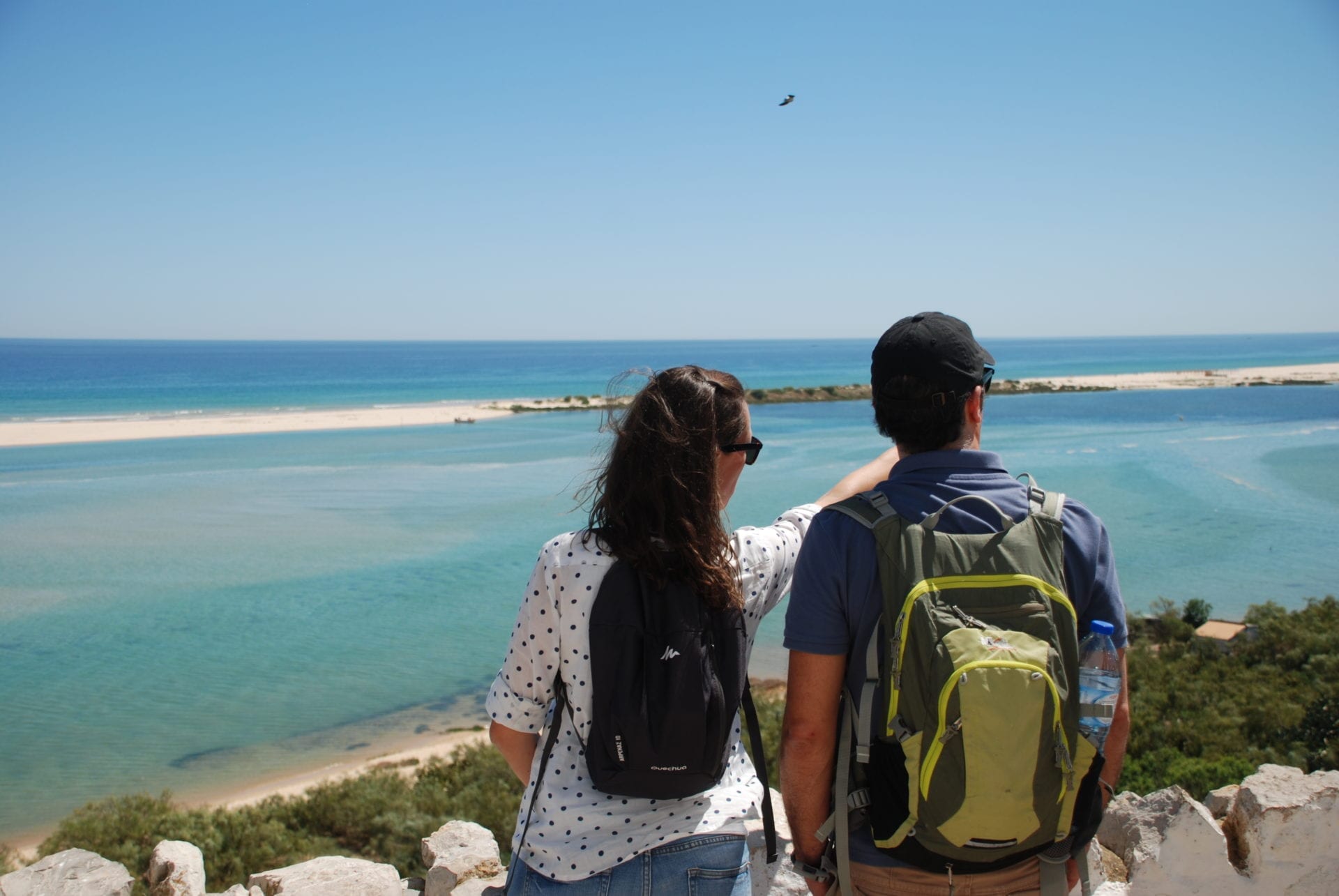 A complex system of barrier islands with protected sand dunes, lagoon and lands, which are highly impacted by tides. Eastern Algarve life is highly impacted by Ria Formosa as it lays on the coast and stretches for 60 km from the outskirts of Faro to Cacela Velha, a village after town Tavira.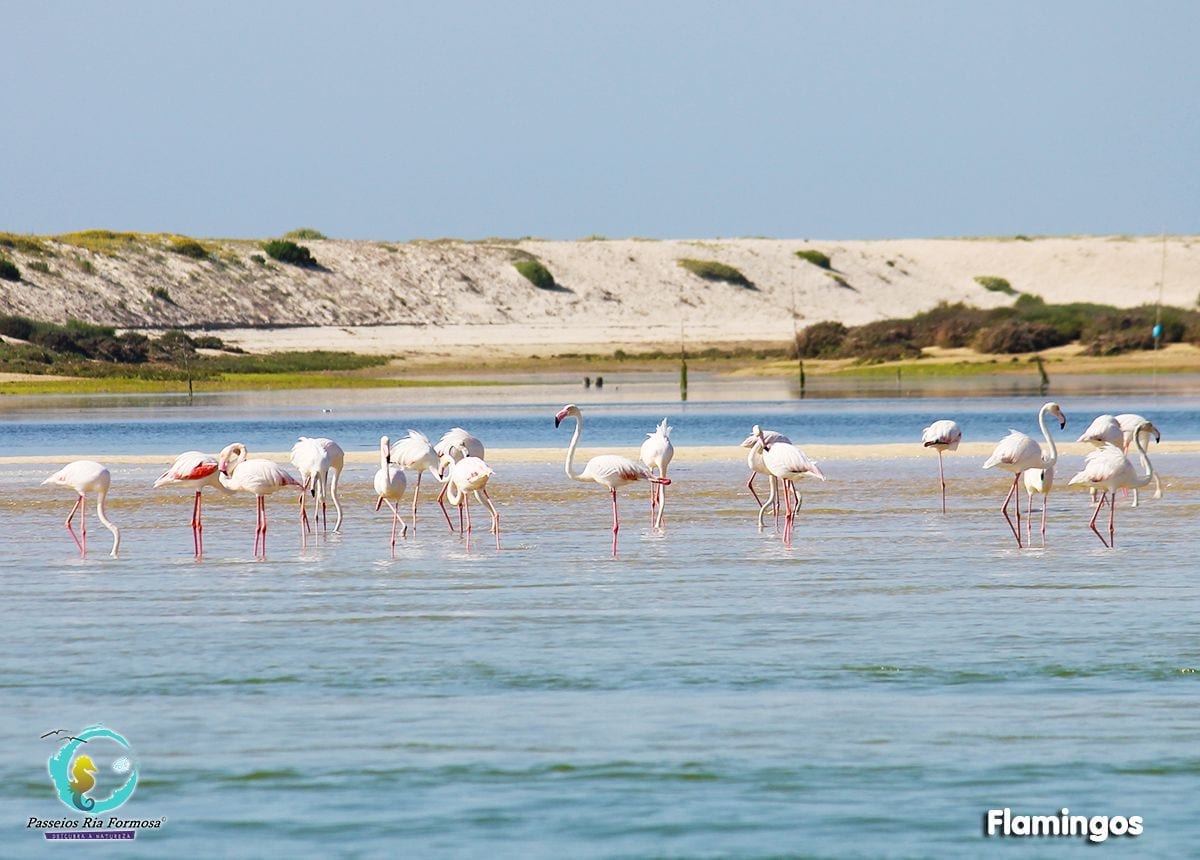 Islands: Come and visit amazing islands. Beaches here are not busy, if you walk a little – you'll find yourself an empty spot, not seeing the people around. Check our articles about islands here.
Lagoons and rich fauna: Depending on tides lagoon banks often lay bare in low tide. Low waters attract migratory birds to stop there and are reach as well with local bird populations. Ria Formosa is a famous spot for bird watching, there are even Flamingos (migratory and also ones who are there all year round).
Walk the banks: You can walk the banks of the lagoons, also by walking part of Via Algarviana Trail. You also can make a nice 1-hour walk by visiting Ria Formosa park in Olhao, the heart of the Natural Park.
Check more information here in our article about Ria Formosa Natural Park.
More information on where to see Flamingos in Algarve here.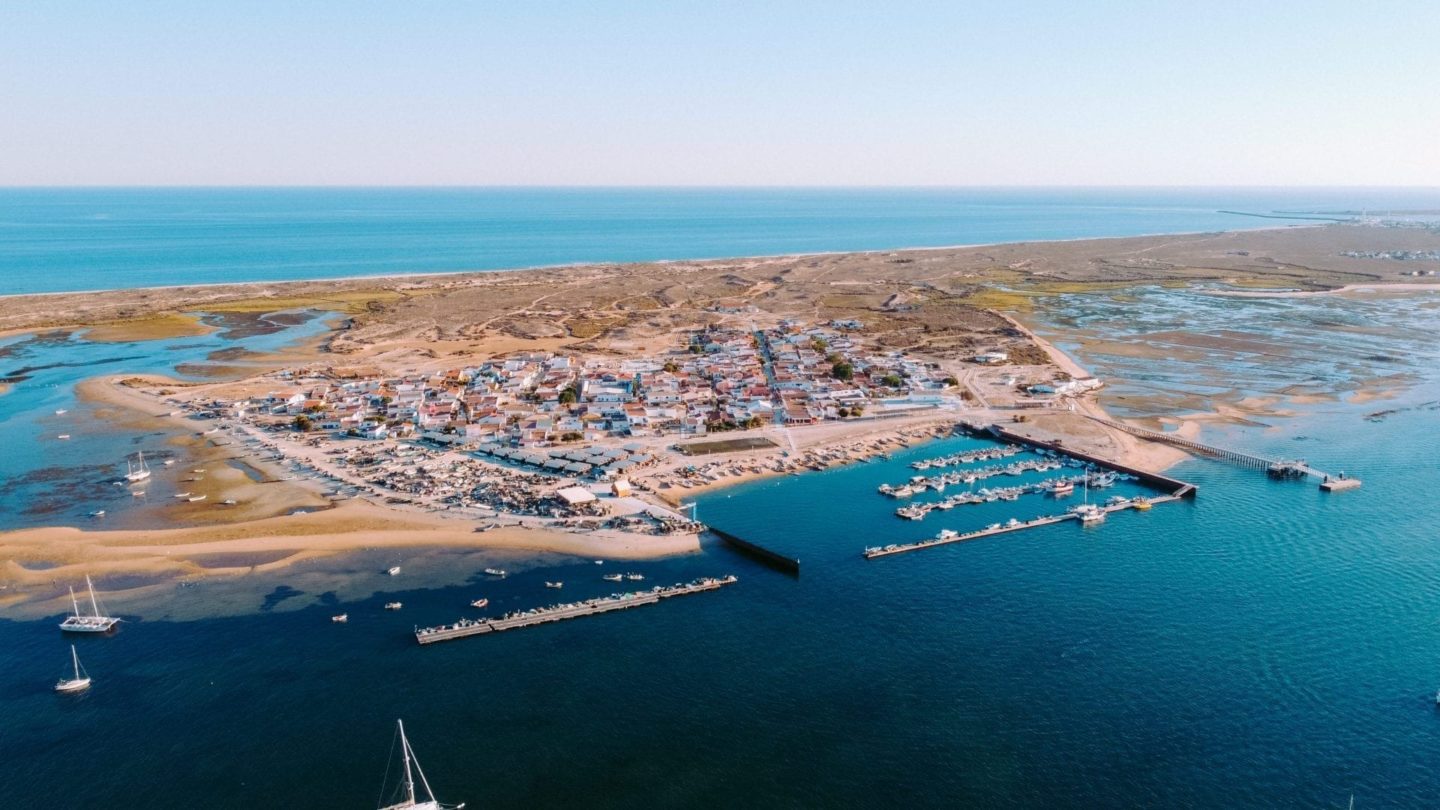 Recommended Tour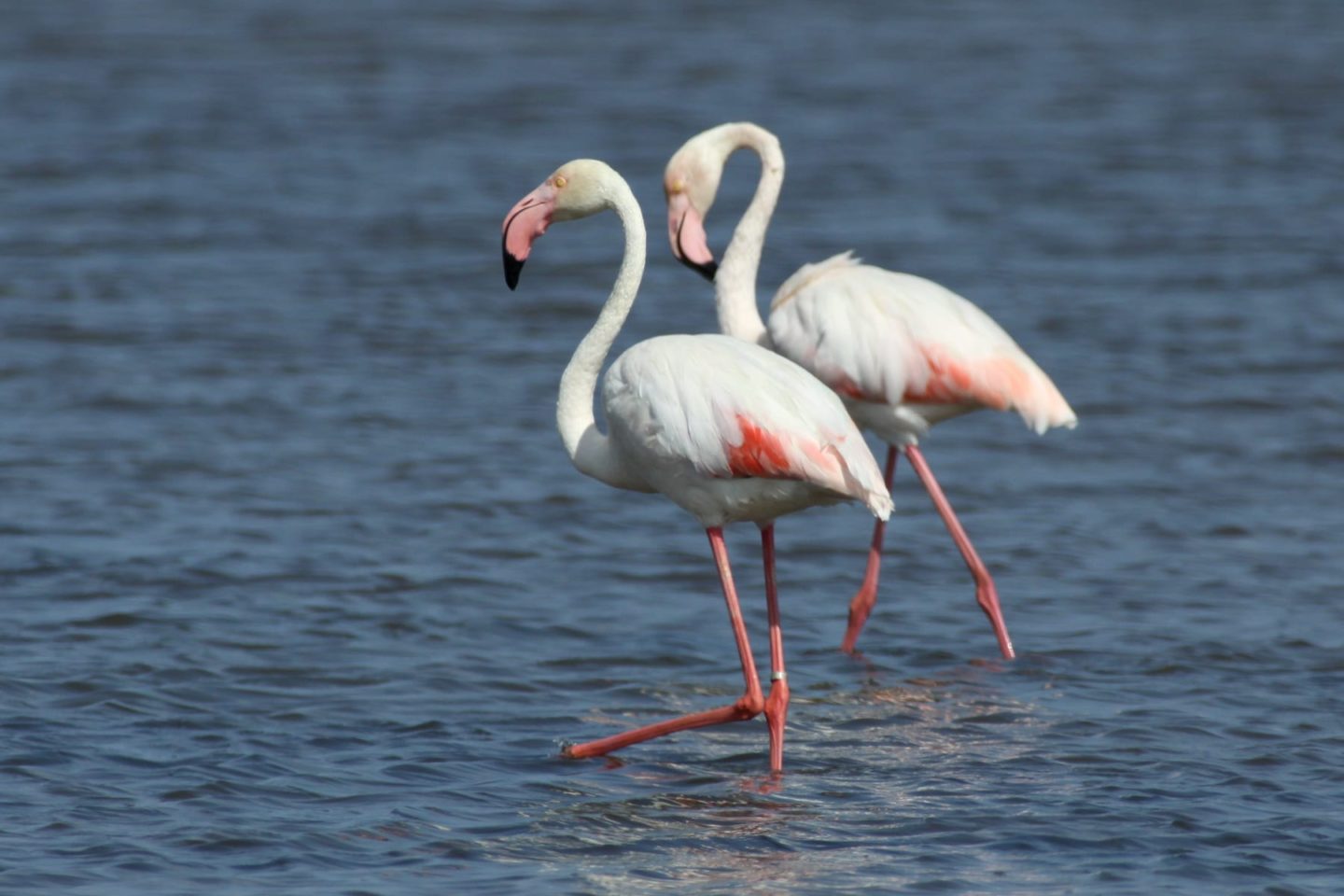 This 1:30 Hours boat tour shows you the Flamingos from leaving from Cabanas de Tavira, price per adult is 25€.
Costa Vicentina and Trail of Saint Vicente
Costa Vicentina (Coast of Vincent) is the west coast of Algarve and Alentejo regions. Amazing rocky beaches and protected territories of The South West Alentejo and Vicentine Coast Natural Park. Beautiful coastline with various unique species of animal and plant life. It is not only popular among surfers, but also visited by many zoologists and botanists from all parts of the world. Lots of foreigners come here to live organic/sustainable lifestyle, be closer to nature.
Trail of Saint Vicent (Rota Vicentina) – is a walking trail, which has coastal and inland ways. Because of the great climate of Algarve, it's also comfortable o walk this pilgrim trail in winter. There are trail variations for cycling as well.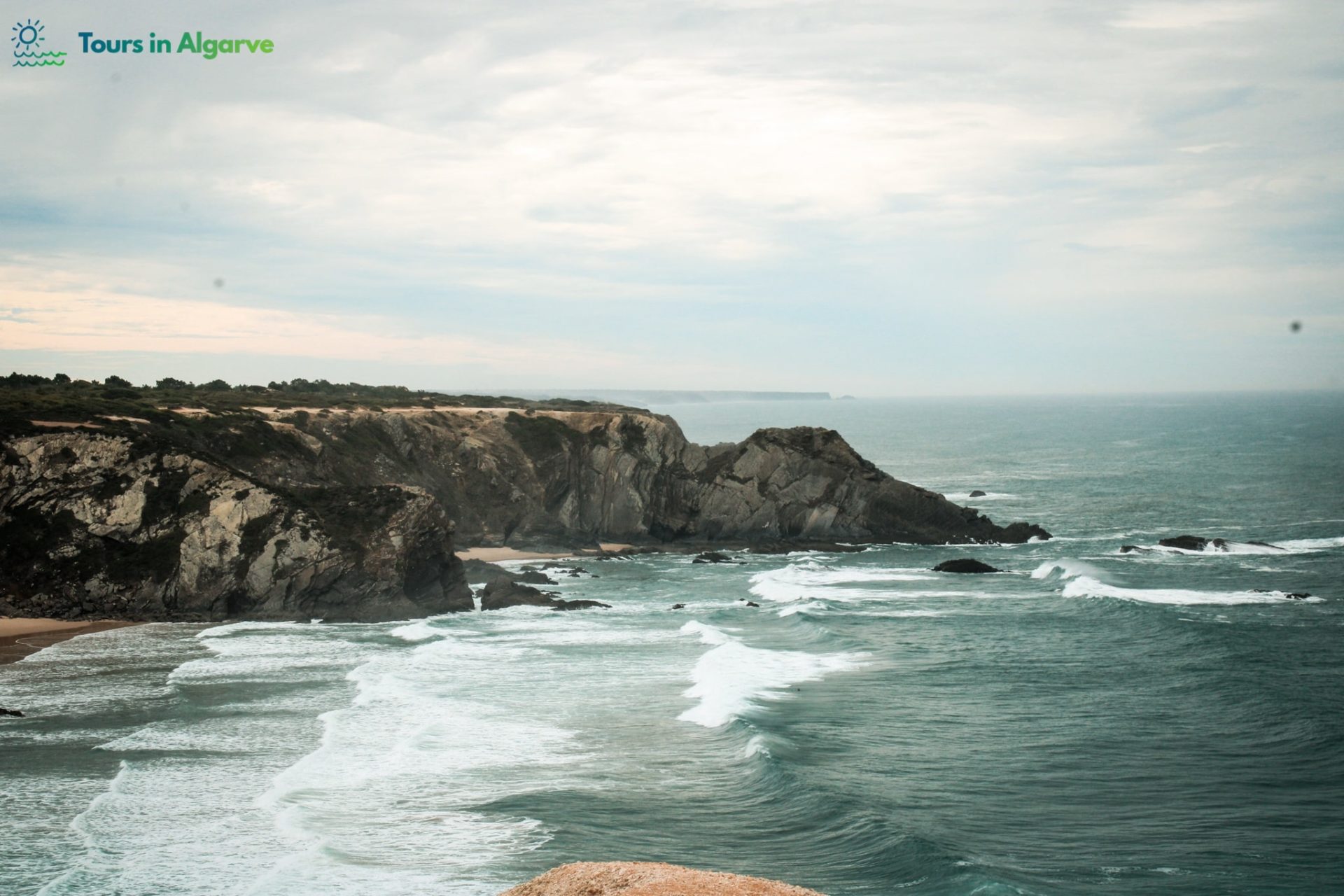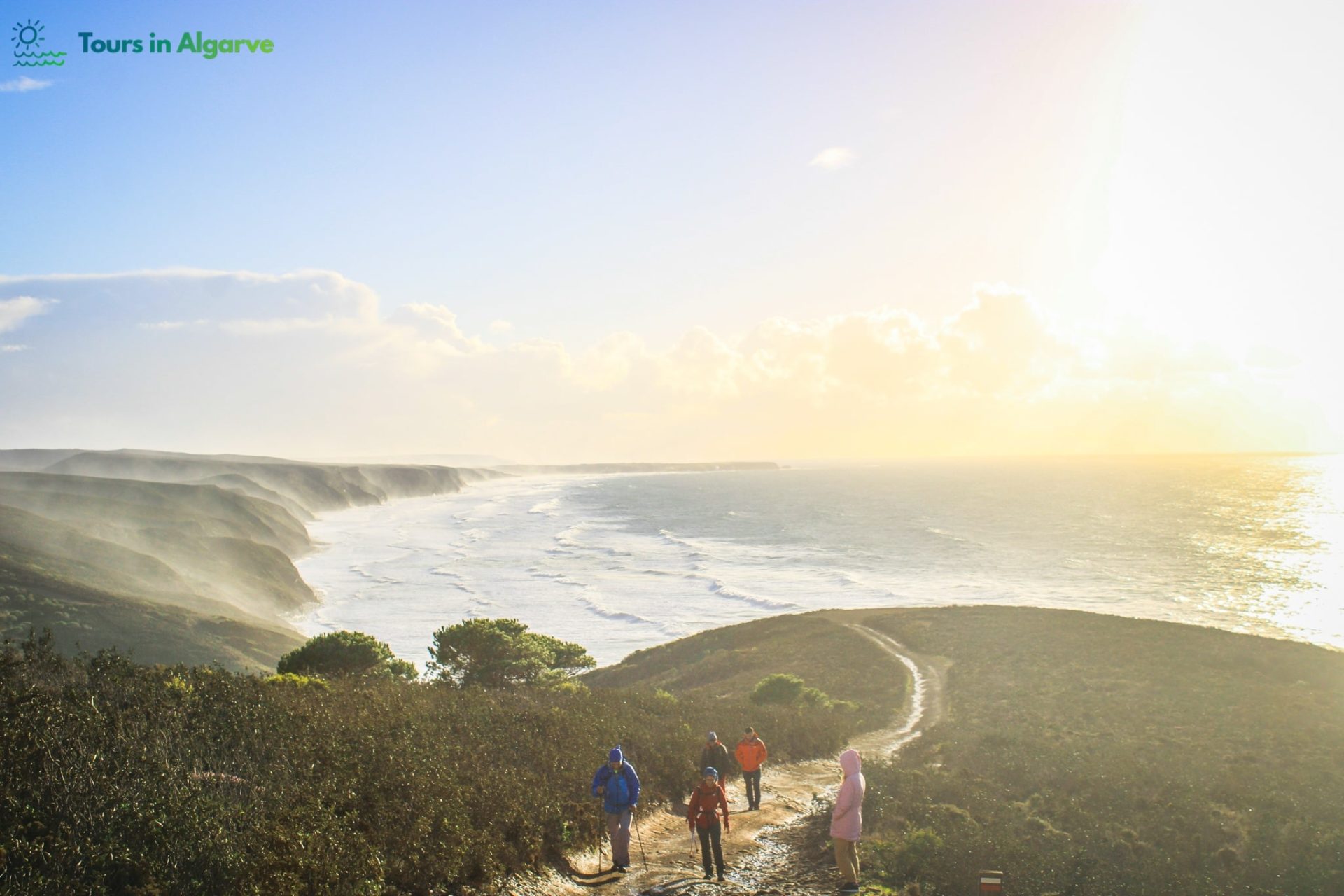 Castro Marim and Vila Real de Santo António Marsh Natural Reserve
River Guadiana draws a natural border on the south between Portugal and Spain. Nearby the mouth of the river lay marches and meadows, reach in biodiversity. The train line passes the part of the reserve and it's possible to see flamingos from the train window.
Marsh reserve is great for bird watching. One can observe big birds as Black-winged stilt, white stork, summer bird Flamingo, winter curlew-billed curlew Limosa and the common hawk. You can check the map of the reserve here and its website.
We also would like to recommend you half-day trip Alcoutim, the village on the border along the river Guadiana, a remote special place. On the opposite side of the river, you can observe a Spanish village. Going from the coast north to Alcoutim you will see nature changing. Northern Algarve lays in the hills.
Great Guadiana route (GR15).
There are few walking routes around Alcoutim. Guadiana route is one of them, goes from north to south coast through one of the least known areas of the region. The trail is 65 km long, goes through hills and coastal areas, along the Guadiana River. You can cycle it in one day or walk for two days. Check more information here.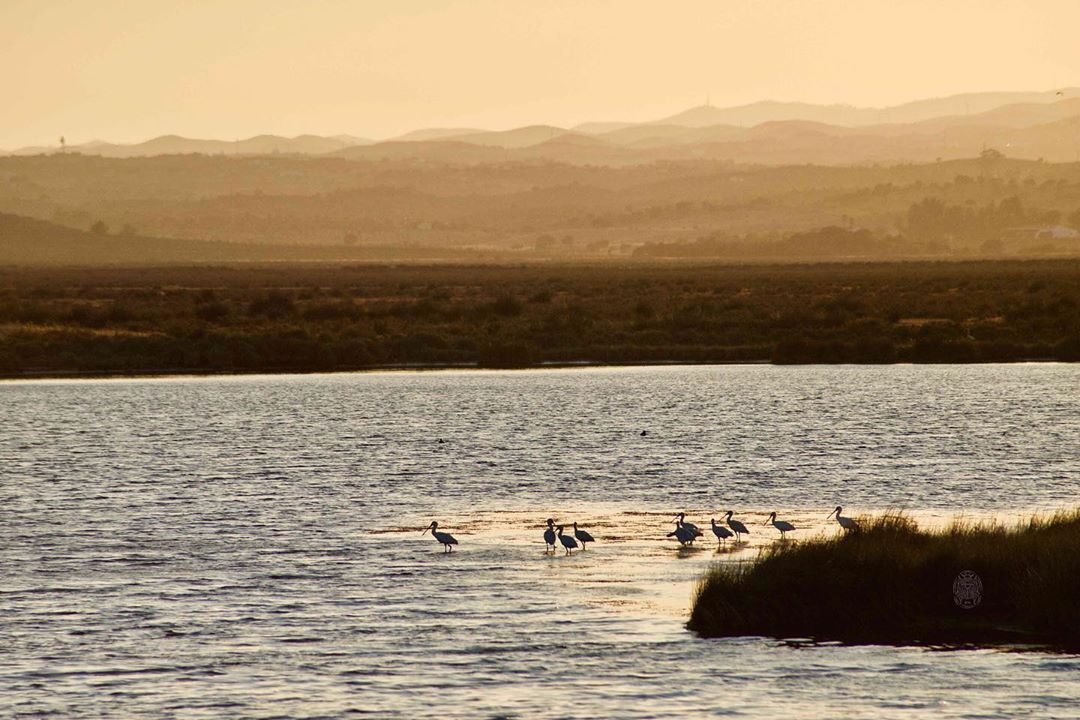 The National Forest of the Coastal Dunes of Vila Real de Santo António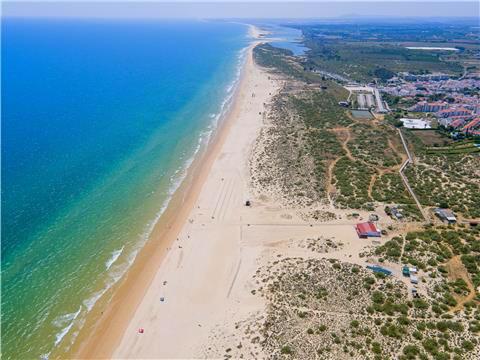 Very close to the previous Natural reserve, in the outskirts of Vila Real de Santo Antonio located a small reserve, called in Portuguese Mata Nacional das Dunas de Vila Real de Santo António. I personally like it a lot and enjoy walking through the pine woods and bushes, afterwards reaching the coast and staying on the beach. It will take just 10 minutes walking from the centre to reach the reserve. There are several trails going through the woods.
Natural reserve assumes a protective role in this region, functioning as a means of fixing the dune system, controlling sea winds and sheltering wild fauna. The fauna and flora, combined with the fresh environment are an attractive invitation for hiking or sports. Annually, athletes use the forest to carry out their training for Olympic or international competitions. Next to the village of Monte Gordo, locates a picnic area where you can relax in the shade of the tame pines.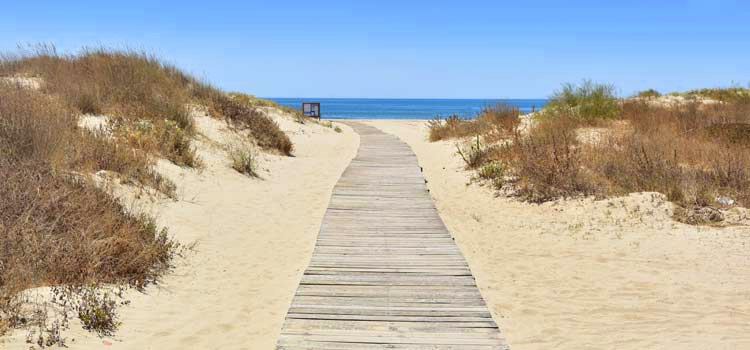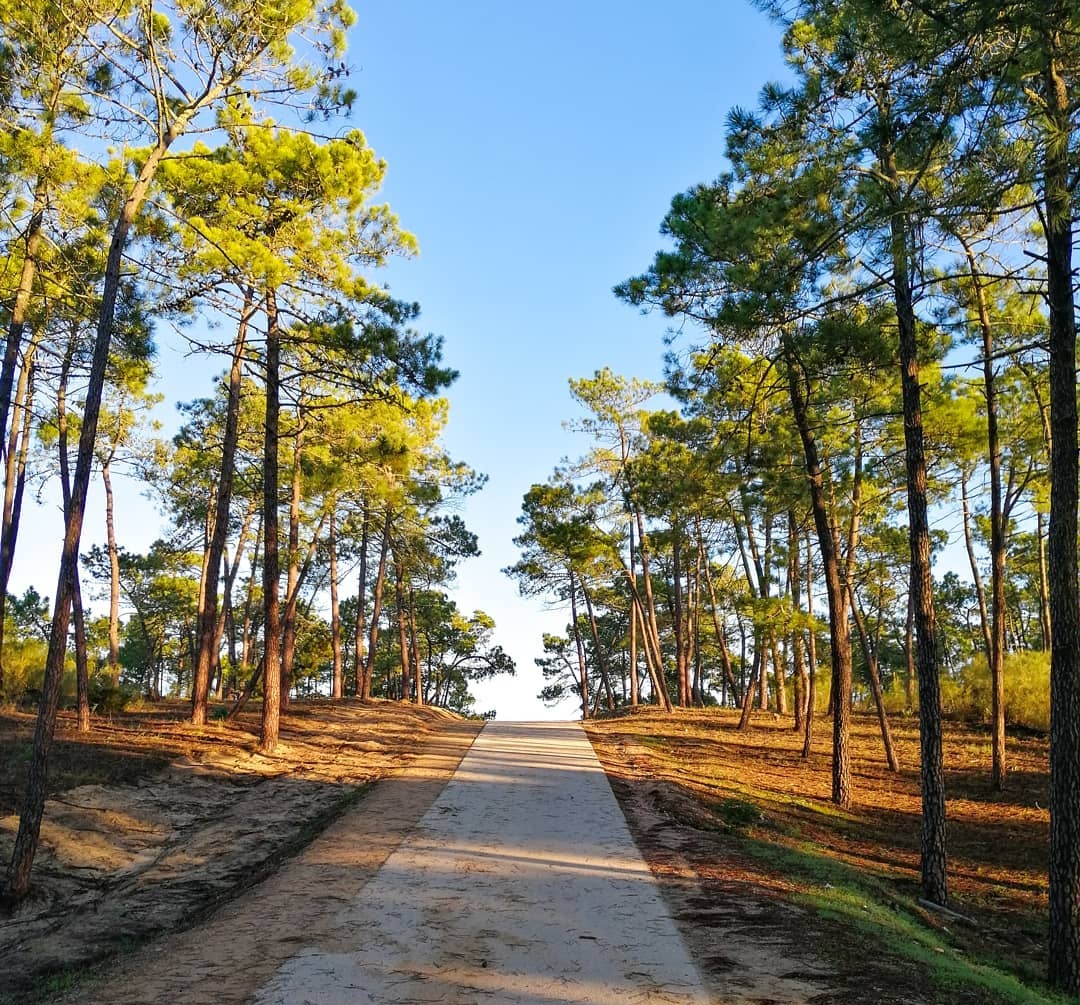 Rocha da Pena – limestone cliffs for climbing and walking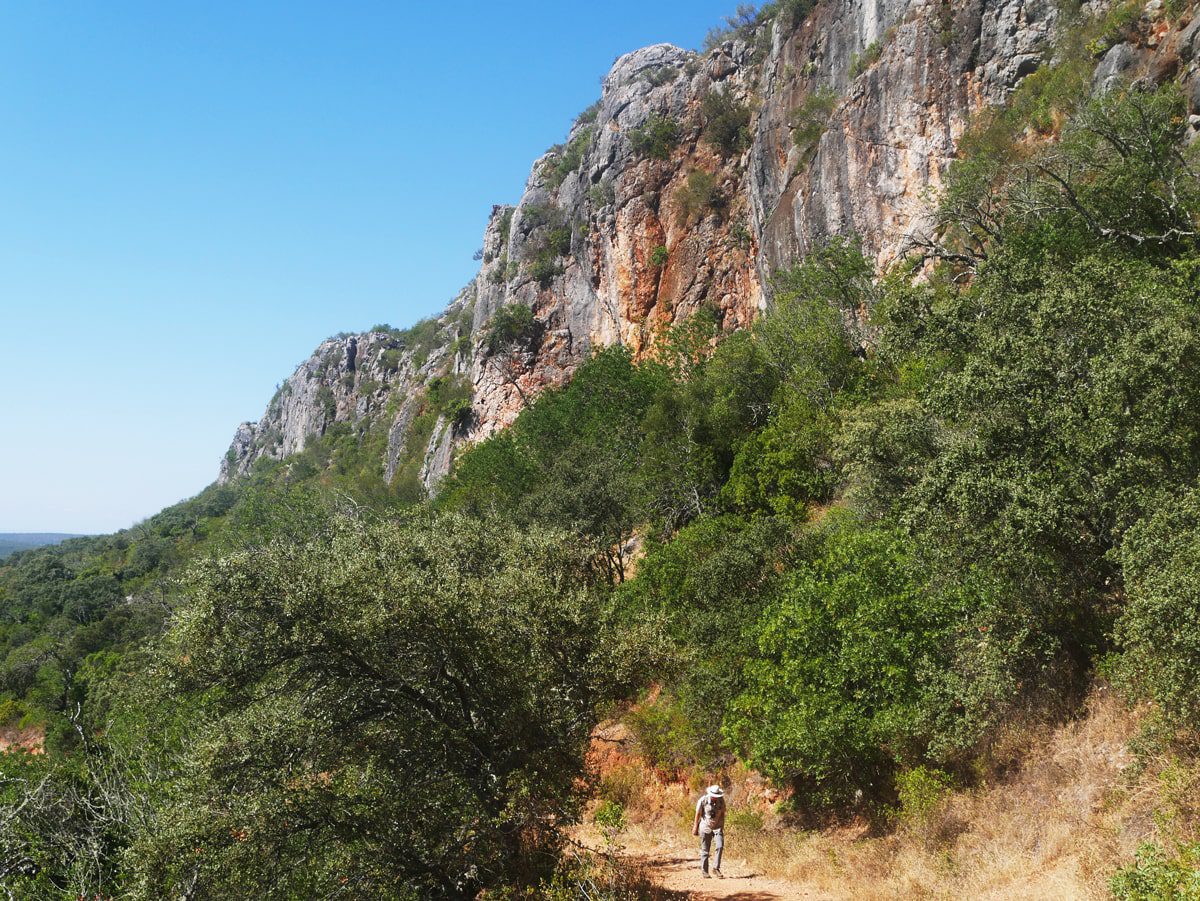 Natural reserve "Rocha da Pena" is located nearby Alte and 20 km west from Loule. 2 hours of amazing round walk around stone walls and nice views starts here. The only ways to get to the starting point are by car or bike. There is a small cafe with showers and a map of the trail. More information about the trail here. Remember, you'll need some sneakers and water with you as some part of the trail goes up to the hill. Also, if you like climbing, check here your options.
Waterfalls of Algarve
Algarve has a few waterfalls, which are advised to visit in winter. In sommur some of them dry up. Most spectacullar are Pego de Inferno, Cascata Queda do Vigario and Fonte do Cadoiço.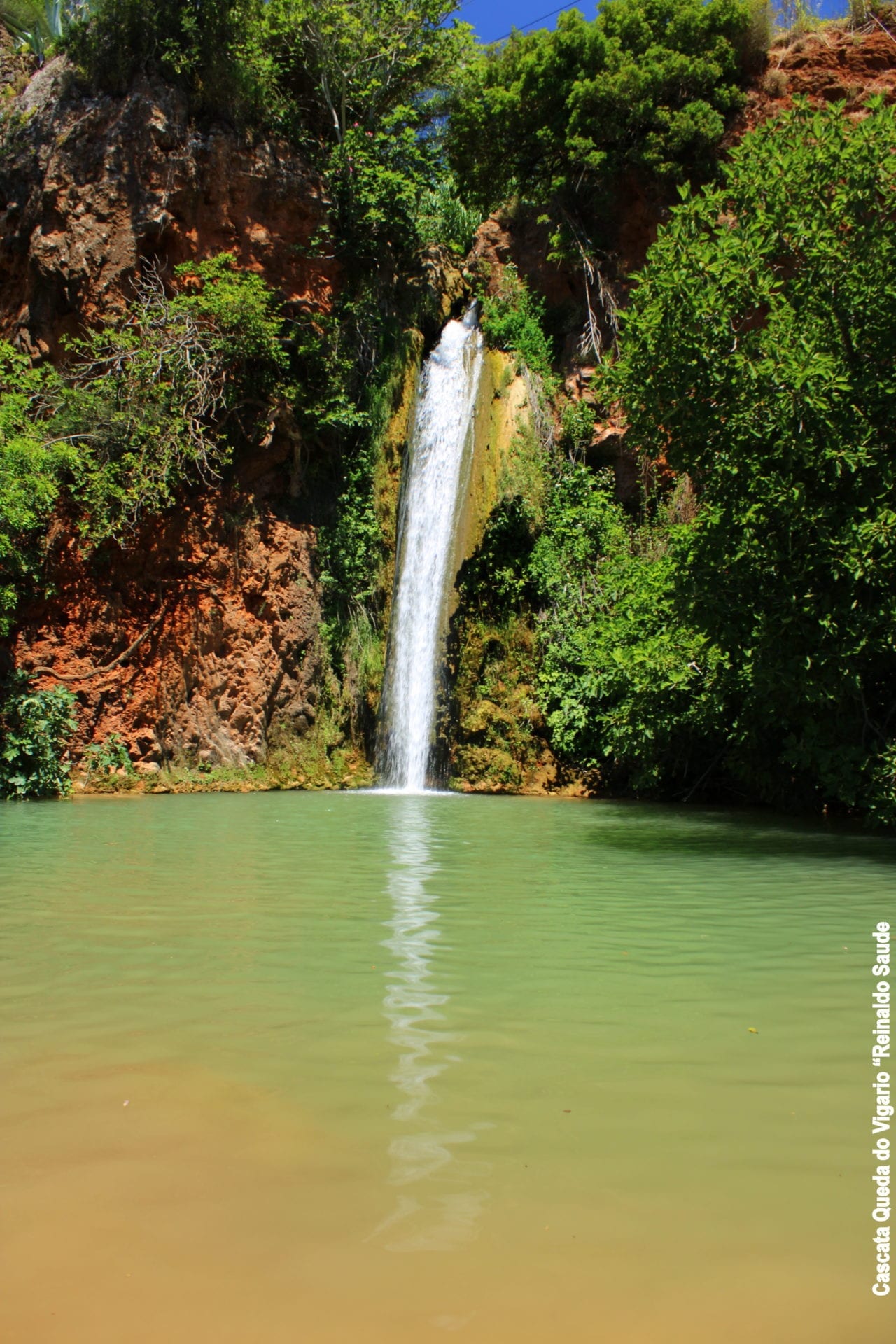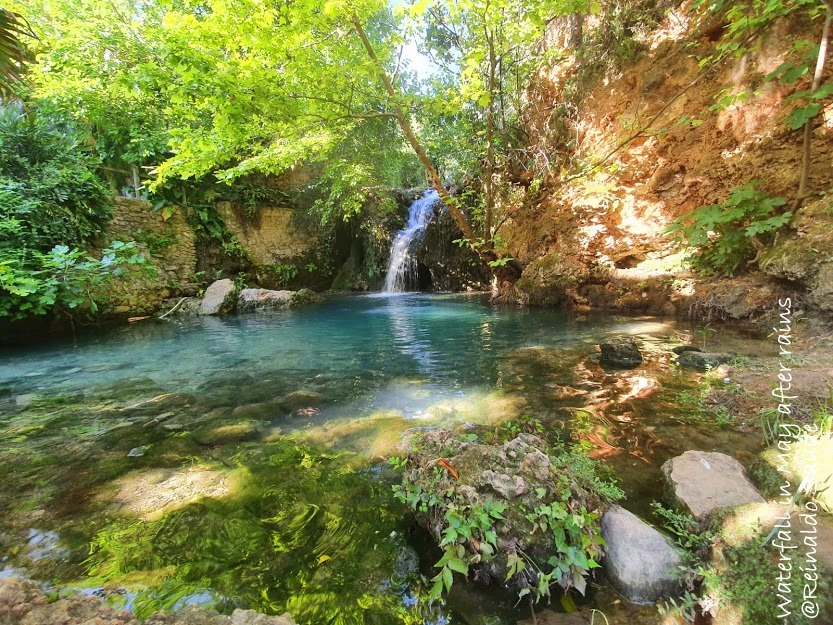 Monchique mountains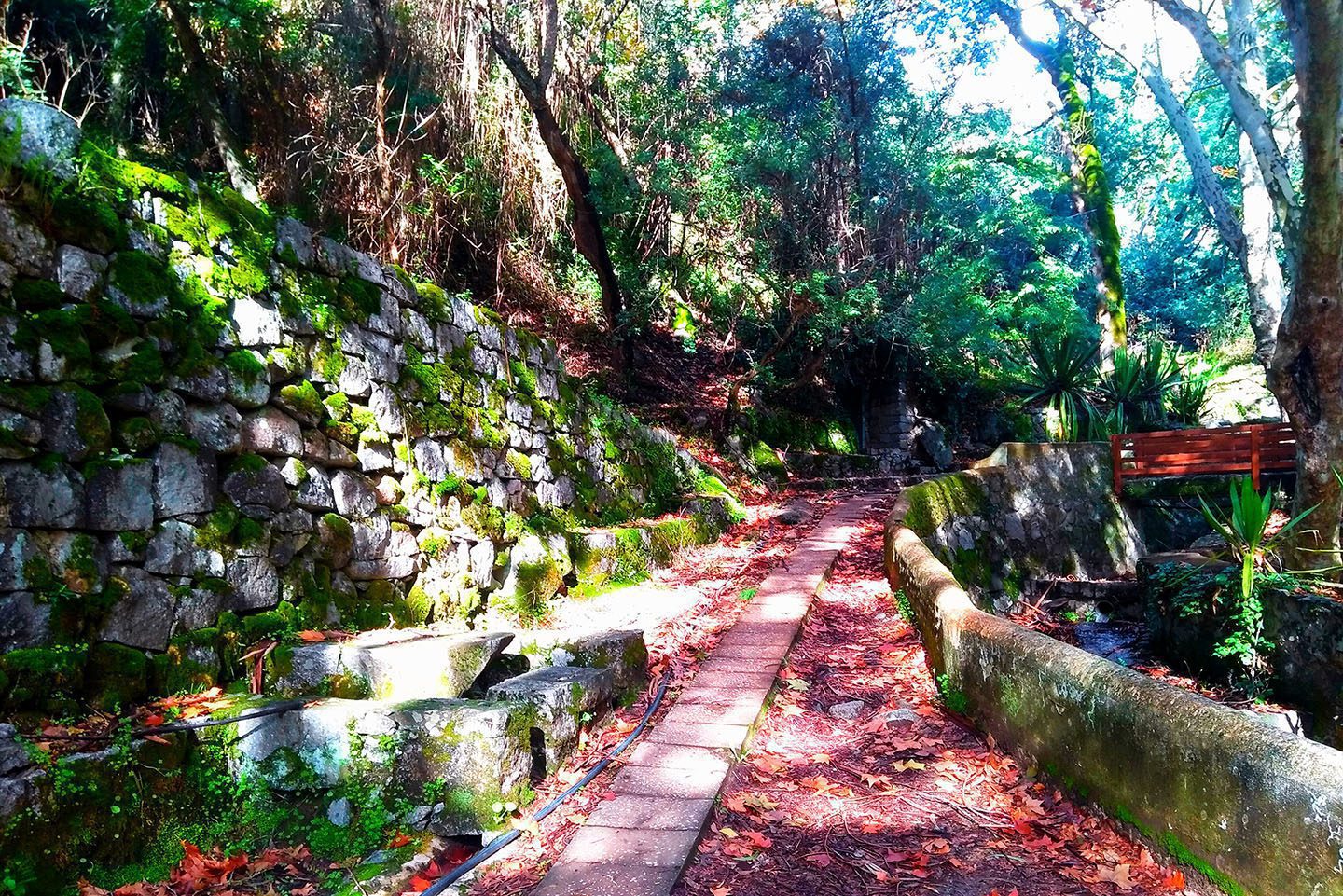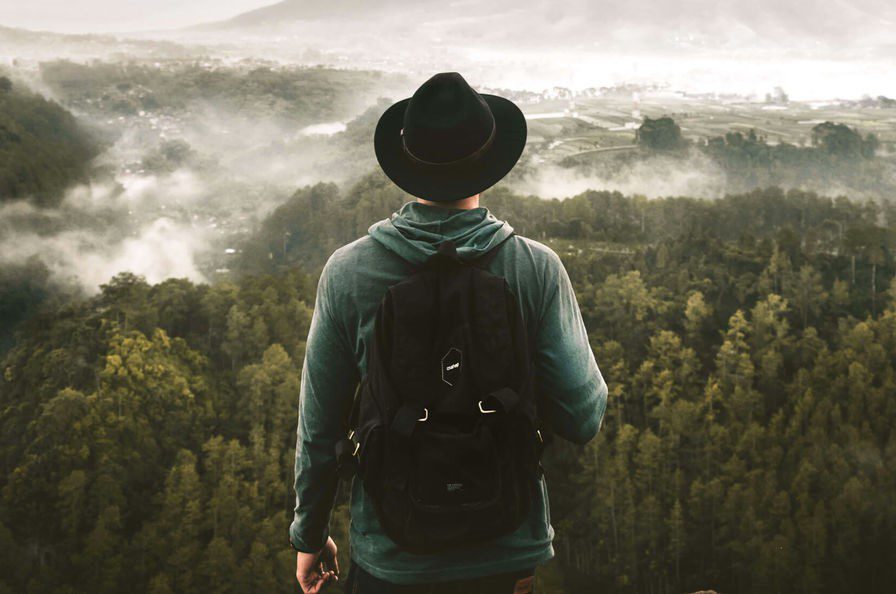 The Monchique Range is the mountain range covered with forest and parts of the range have been transformed into eucalyptus, pine and acacia plantations which are detrimental to the native forest cover.
Monchique town locates high in the hills not far away from the highest peak, having different climate and amazing views. Around the mountains speeded hot springs and spa hotels, which grew on them. Caldas de Monchique is a well-known spa town with geothermal springs also located in this range. It has been famous since Roman times for its waters, which are known to have healing properties.
Peak Foia is the highest point (902m) in the Algarve. 774 m high Picota is another notable peak. Sometimes, in winter, peaks got covered in snow. Probably, that's the only place in Algarve, where it's possible to see snow.
There are a few spectacular walks. The most popular trail – is from the Monchique town to the peak of Foia, also known as Foia trail. It is a bit challenging and is 7 km long.
Dunes and Alvor trails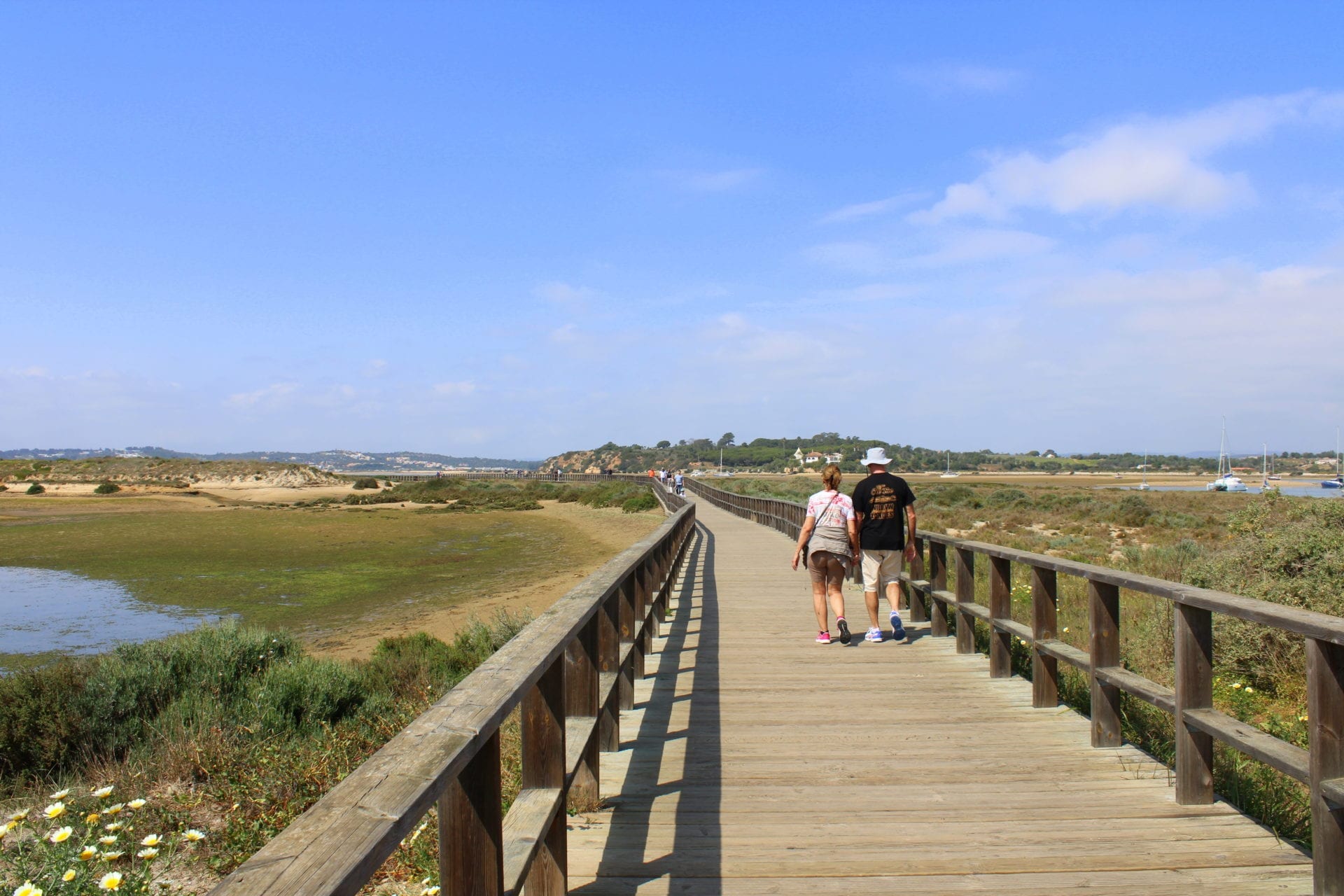 You can find protected dunes all over Portugal and Algarve, on the coast and on the islands of Ria Formosa. But here is one place, where you can walk them out:
Natural Reserve of river Alvor.
Village Alvor locates 5 km west from Portimao, and is not much further from Lagos as well. Nearby lays the river, marshes and sand dunes, which you can comfortably explore with wooden trails.
The boardwalk splits into a number of different lengths walks around the rivers salt marshes and dunes. It's amazing to walk on the comfortable wooden pass looking around and down on the marsh territories which change into the desert-like dunes near the ocean. Lovely views of the nature reserve worth a walk. There are 4 passes which bring to the beach and a few more to look at the river.
Not only walking, bicycles are also welcomed here, some trails even doubled with bike roads. There is also a possibility to rent a bike.
Check more here.