The tourism epicenter of Algarve, beautiful beaches, amazing landscapes and insane nightlife.
GENERAL INFO
It's easy to get, only 40 minutes from Faro airport by car.
Albufeira is a popular resort city located in the central part of south coast of Algarve. City proposes numerous hotels, bright parties, crazy choice of bars and restaurants.
For centuries, Albufeira was a fishermen's land and in the 1960s it awoke to tourism, being elevated to the city in 1986. It has become a major holiday destination, with sandy beaches and a busy nightlife strip.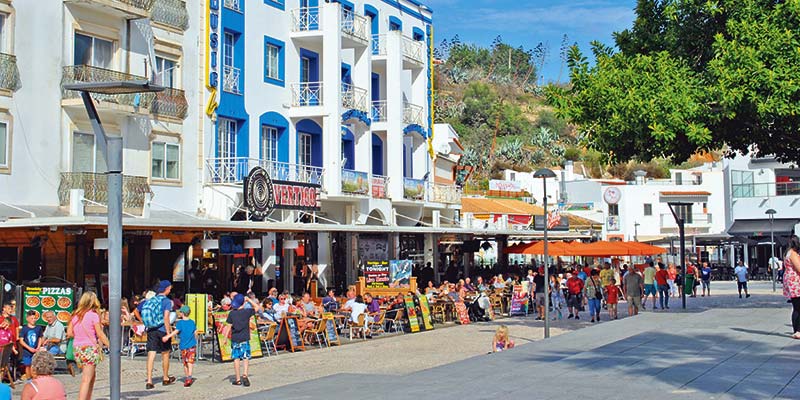 City planing
Please click blue text to know more information.
City longed along the coast and you can check various points of the seafront, each has its own charm. Albufeira city planning can look like chaos, it's not one style city. Sometimes its traditional buildings, sometimes big hotels, between there are parts of nature greens apartment blocks.
Albufeira saved the old town and grown new parts with high buildings of a big city lifestyle. Amount of hotels is over-imaginative, a lot of luxurious, which kind of already broke so much into city architecture. It's hard to find one urban vibe of Albufeira, new city parts look like American town with palm trees on the side roads and at the same time architecture view covered with older buildings recalling some Portuguese scent.
Because Albufeira surrounded by big houses with pools distances around the city can be really big and not so nice to walk. Public transportation is quite wee. But here you can check what works. Also, on the municipality website there is some info.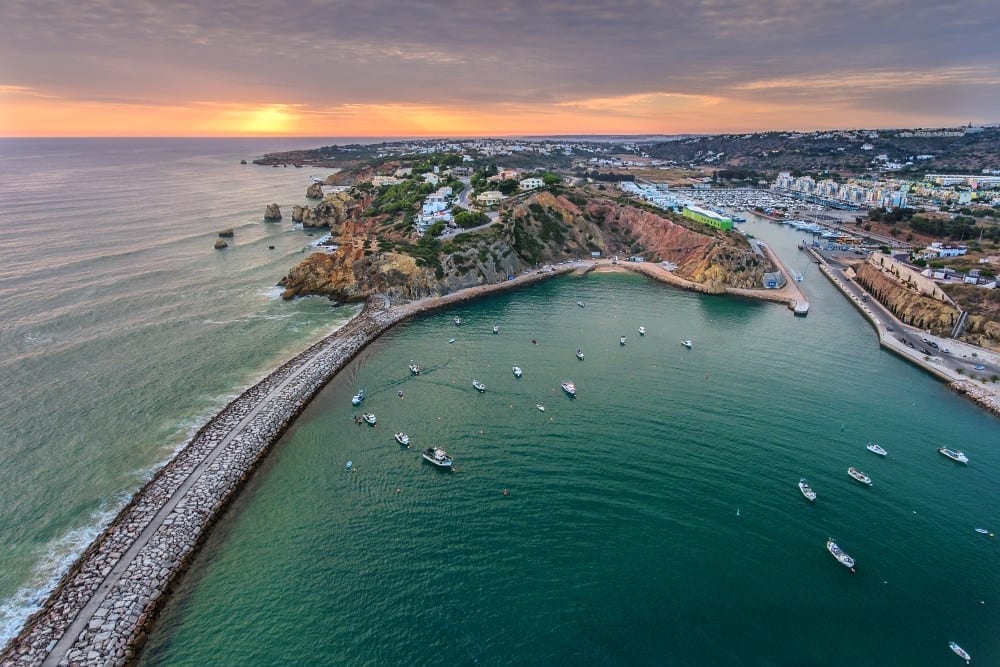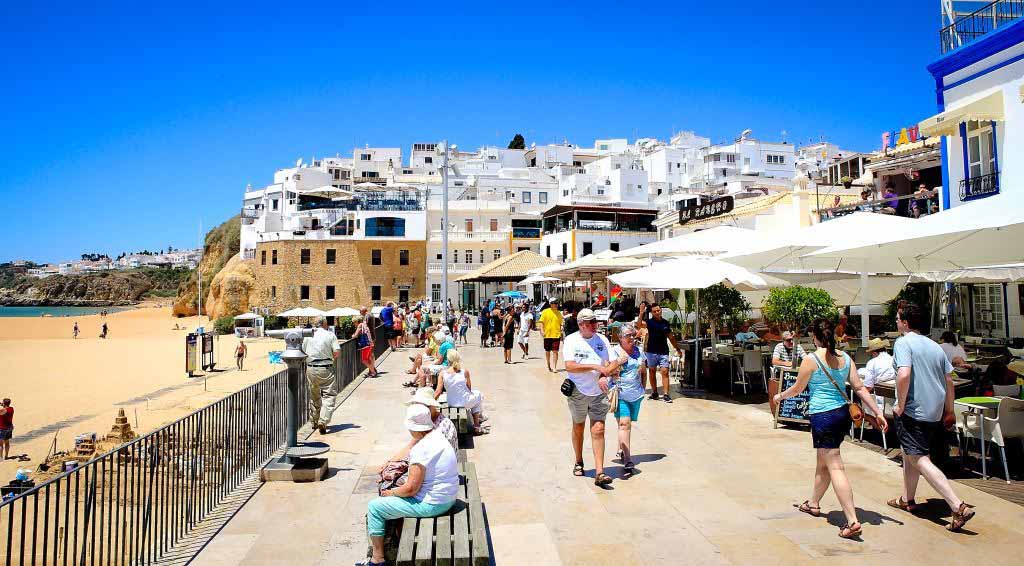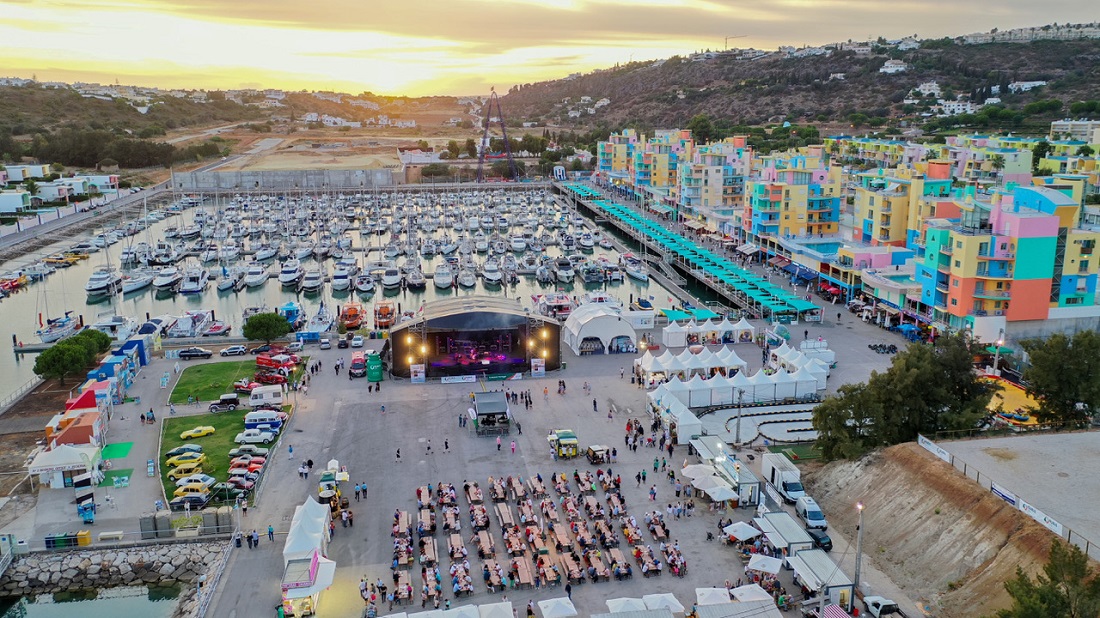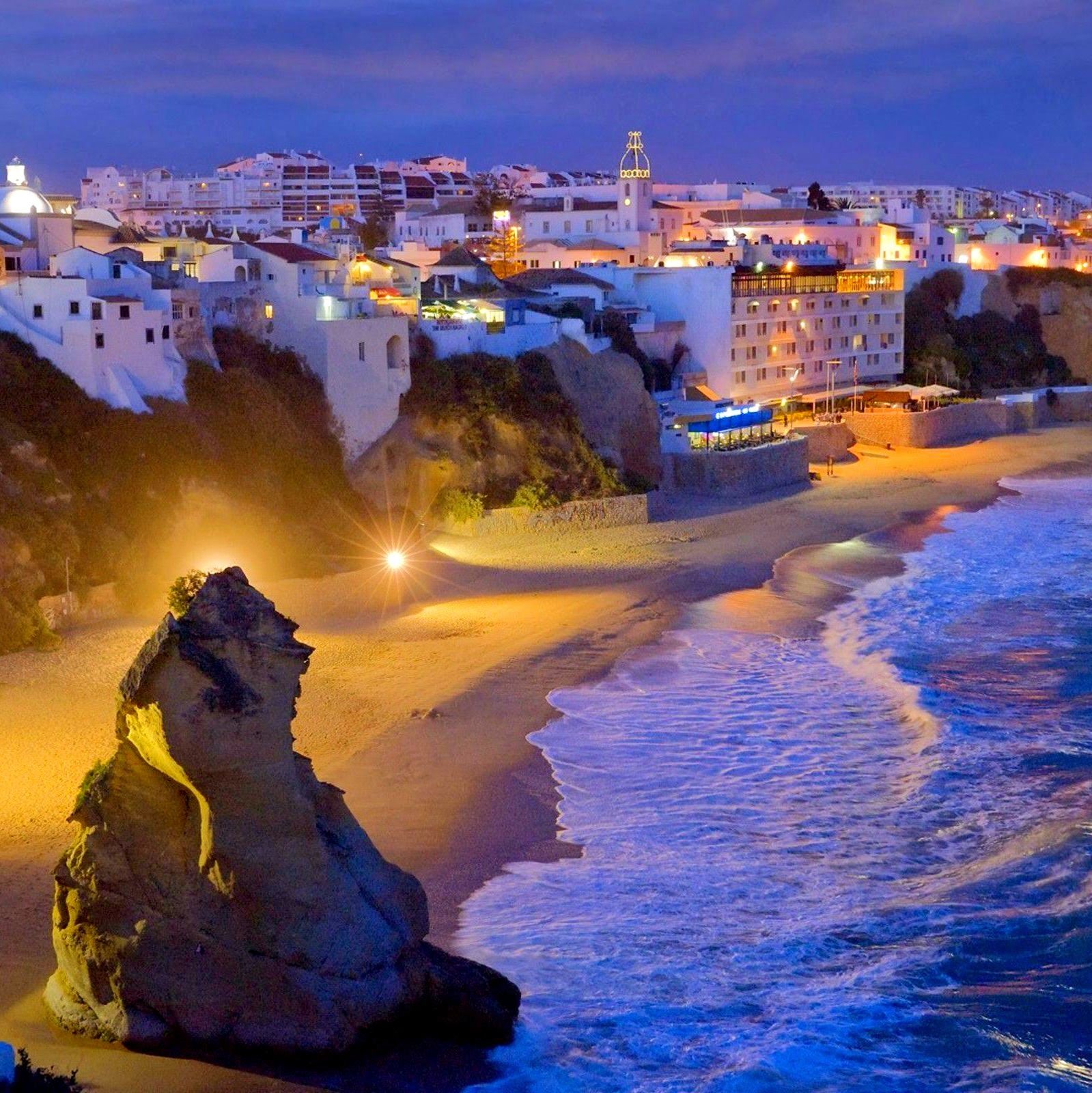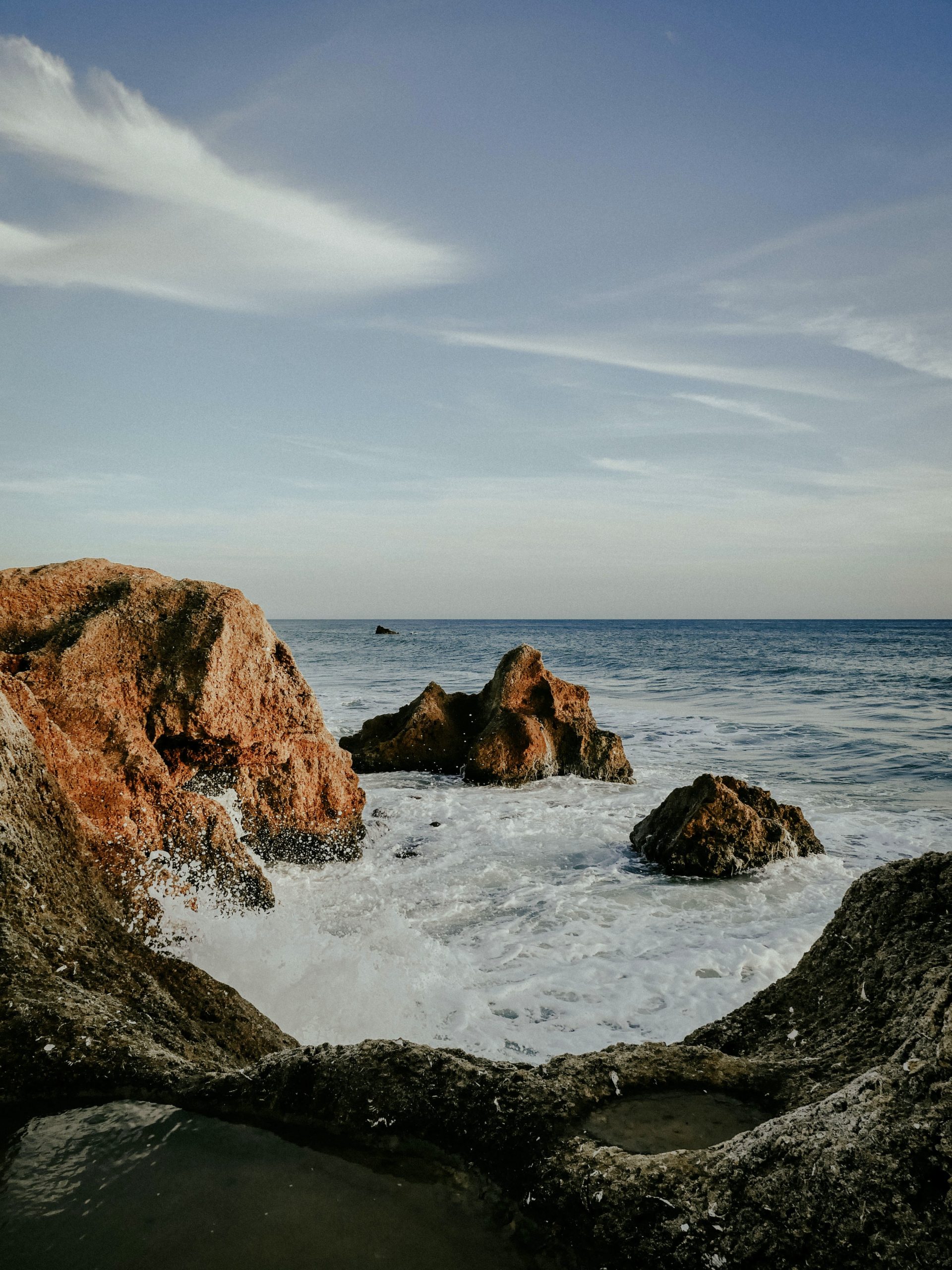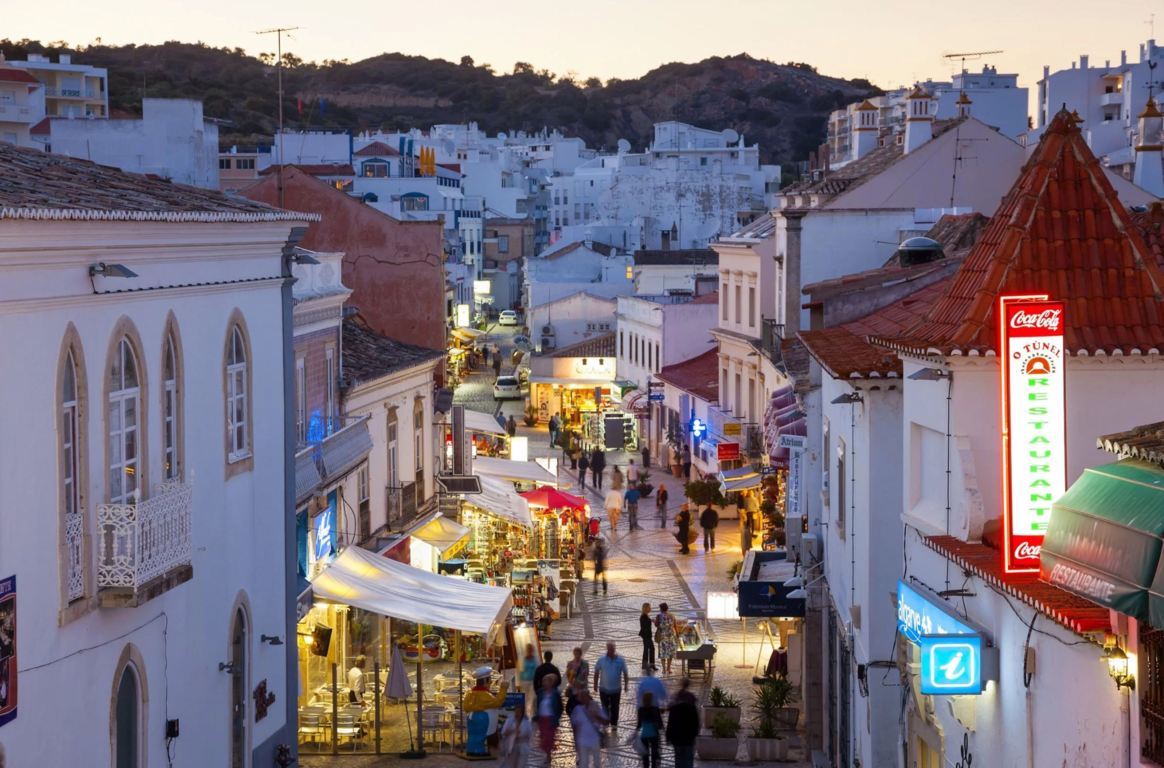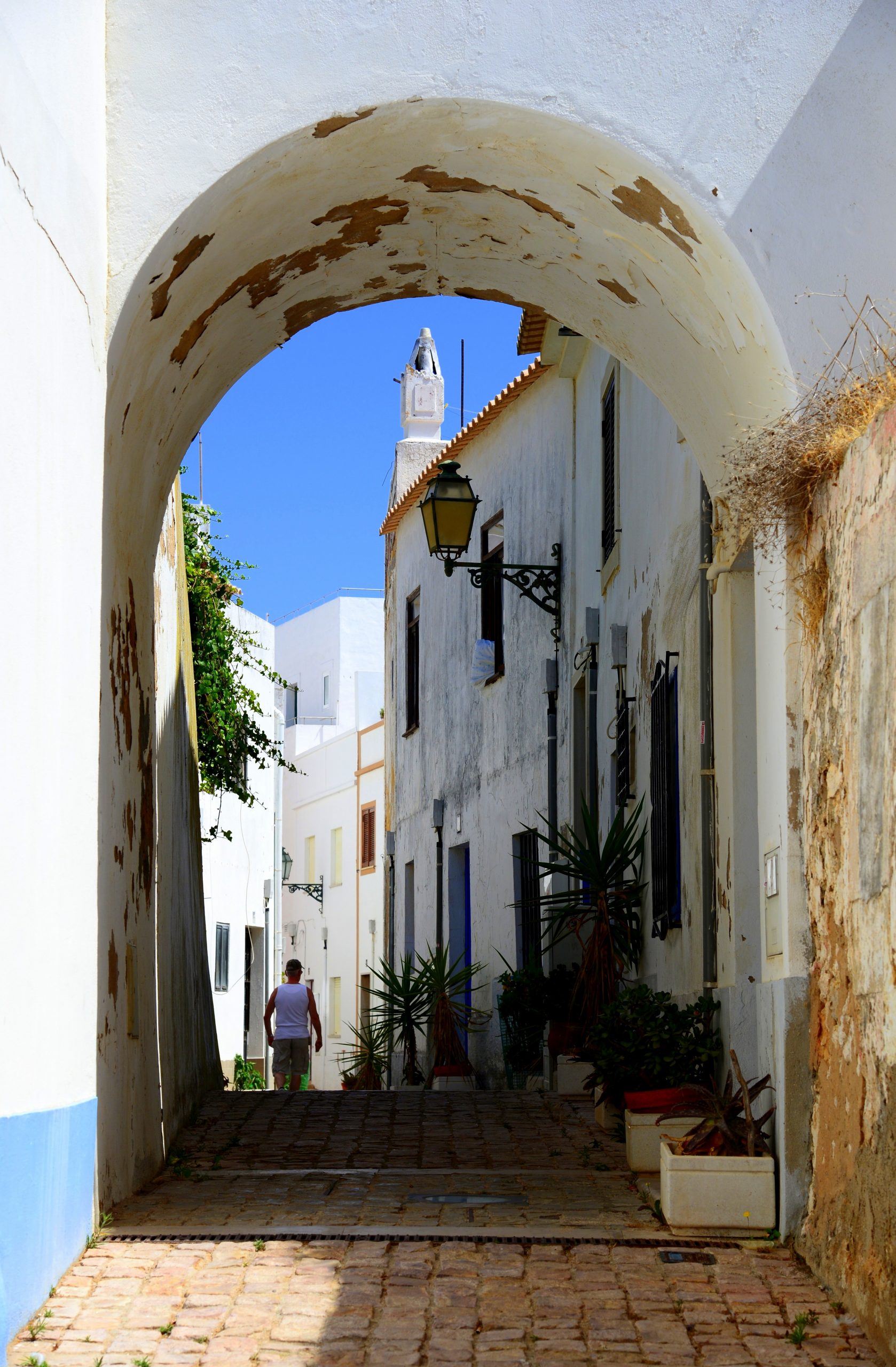 SOME TIPS
Beaches
We advise you not to stop on the beaches in the city. But to spend more and explore some 10-15 km around Albufeira. There is no point to count all the beaches, as you can check them on the map.
Where you can be for sure amazed:
Praia de Marinha.
Praia da Falésia with amazing wooden stairs in sand rocks.
Olheiros de Água Doce with wooden trail.
Arrifão beach with high cliffs and amazing Nature reserve "Caminho da Baleeira" for a little of walking.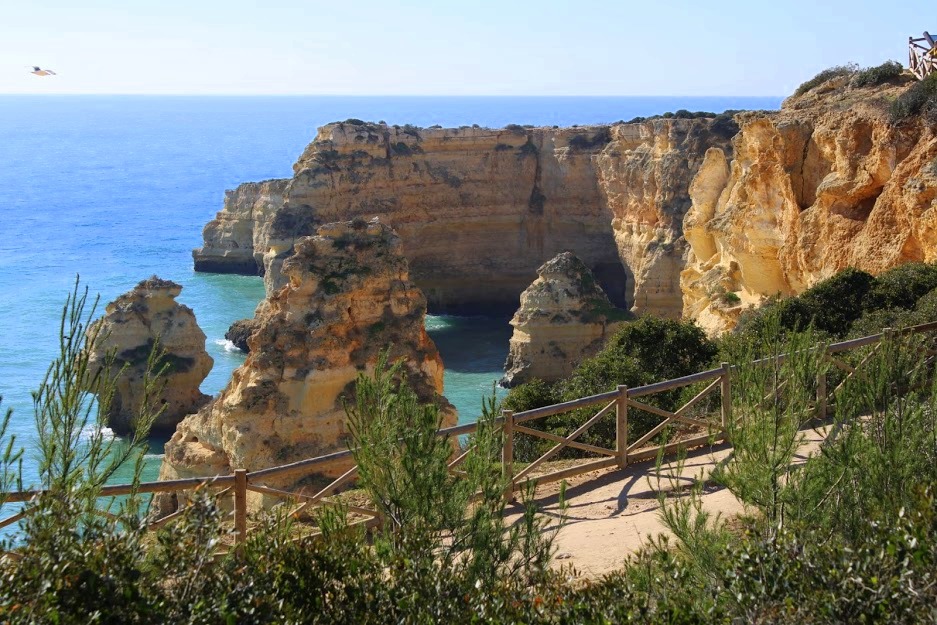 Usual tourist day in the Albufeira
After the walk in the old town one can go on the beach, and to one of the hundreds cafes. One can find beautiful rocky beaches or sand beaches down the cliffs. There are different kinds of boat trips, also to the famous Benagil caves. You can easily find sailing lessons and yacht charters. Try water sports like stand up pedal, kayak and water ski.
Even if you are on the budget we would advise you to catch some boat tours. There are just some things which can't be experienced without guidance. Also, the tours are quite cheap in Albufeira.
On our website you can find different kinds of tours in every town. In Albufeira there are kayaks, stand-up paddle, winery tasting (only 10 euro) etc.
We don't charge you extra for the booking, but we get a commission as a seller in any other sailing point online on in the town. Money that we are getting for sales helps us to discover Algarve more and write about it.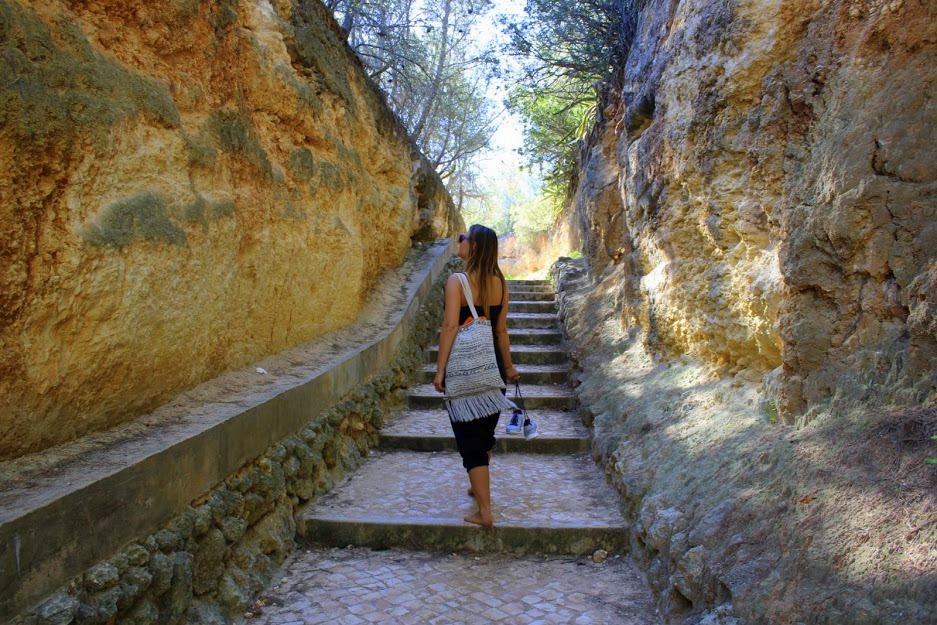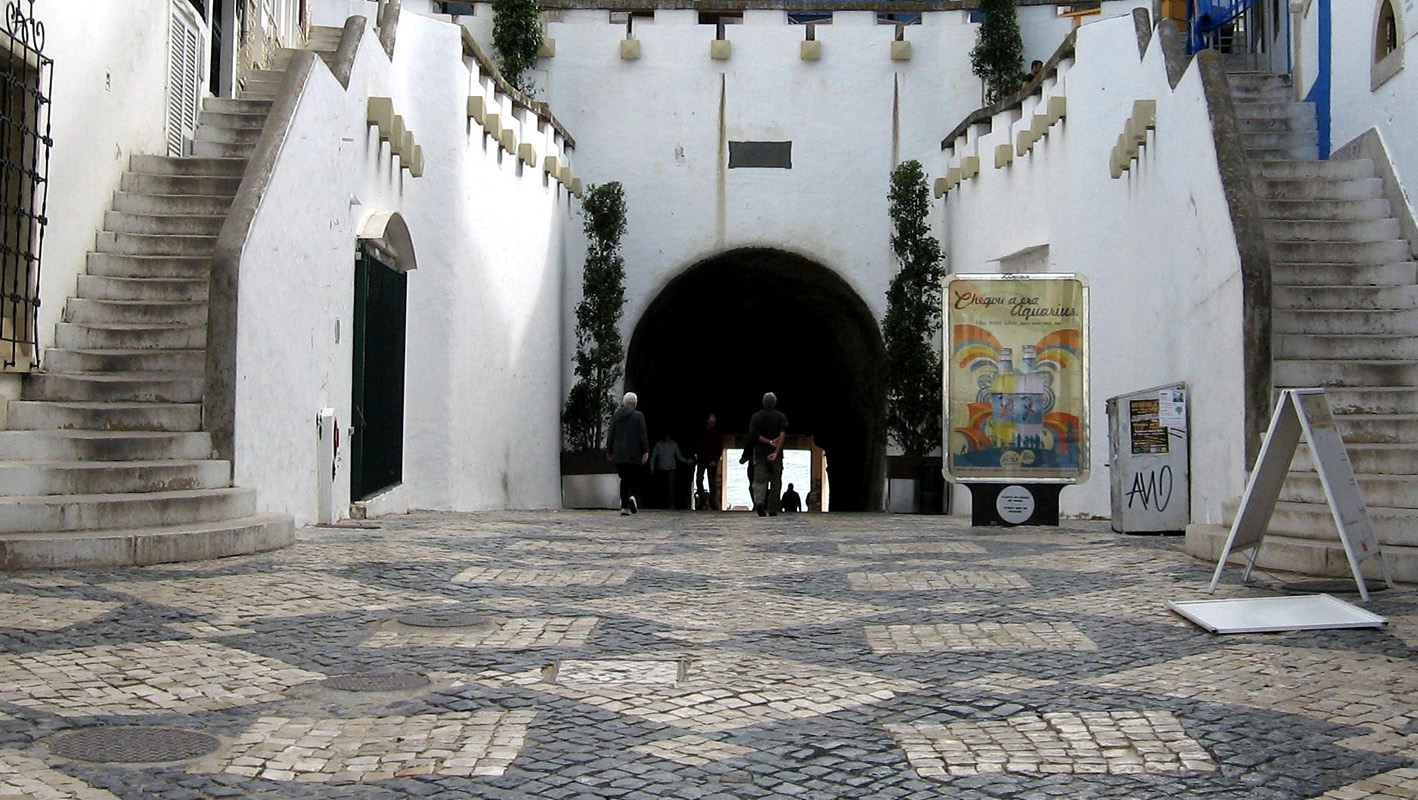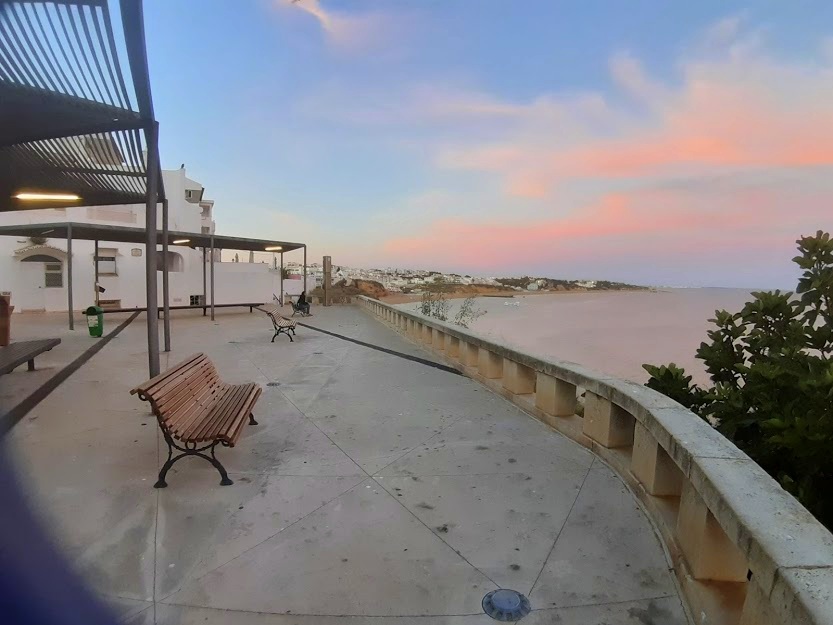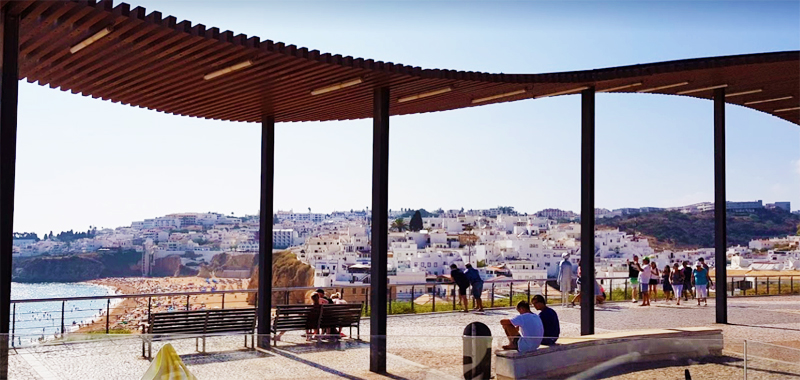 The city has a few viewpoints:
Pau da Bandeira. Nice view of the old town.
Peneco. Wonderful viewing platform with a big interesting elevator construction to the beach.
Samora Barros. Good for a quick stop to appreciate the ocean.
Rossio.
Porto de Pesca. The viewpoint of the fishing port.
Túnel. As its name says it has a nice tunnel under buildings.
Ponta da Baleeira. From the west part of Albufeira. Beautiful and quiet viewpoint overlooking the beach Baleeira, fishing port and the rocky coast. After it is nice to walk further down by the jetty.
While searching in maps add the word "viewpoint" or "Miradouro" (in Portuguese), otherwise, maps can bring you to wrong locations.
For good views we also recommend to walk Albufeira jetties (an artificial long, narrow structure that protects a coastline from the currents and tides and goes into the ocean). One locates in the fishing port, other together with lighthouse – Farol da Albufeira.
Coastal lagoons fronted by barrier spits typically have entrances that migrate over time. So, the entrance can be fixed by jetty construction, as it's done often in Algarve.
some info.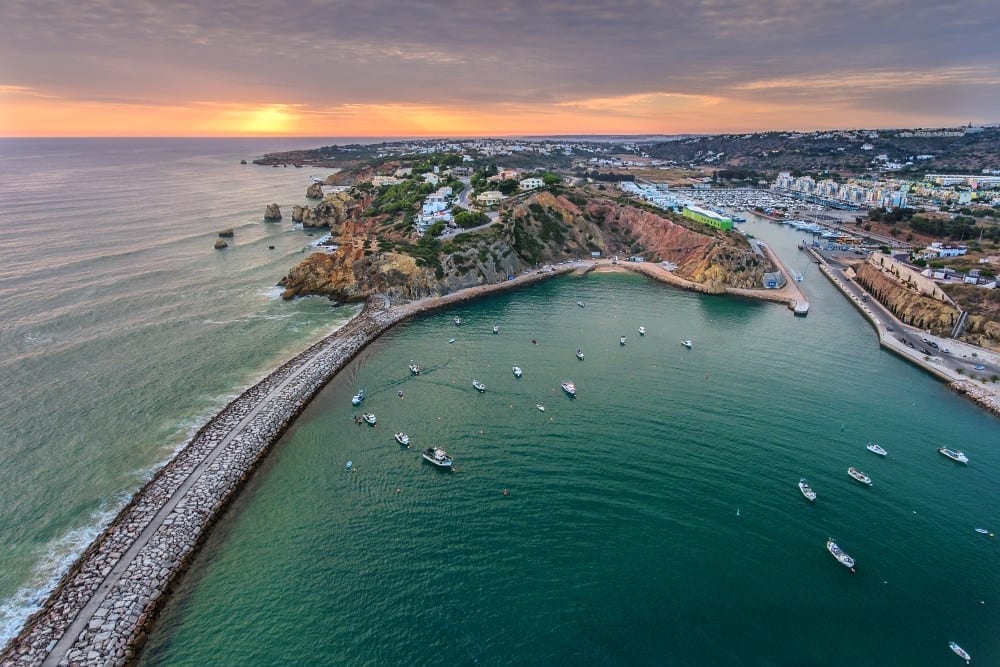 WHY ALBUFEIRA IS SO POPULAR
Albufeira is the most popular tourist destination in Algarve. Every year millions of tourists come to the city. Why?
– Albufeira stretched out amazing rocky beaches and green landscape.
– It's close to go to a lot of Algarve pearls, for example, Benagil caves and amazing beach Praia de Marinha.
– All kinds of services: adventure park, aquapark, restaurants, cafes, bars, disco, shopping centers (biggest – Forum Albufeira).
– Experiences: Tourist boat excursions, safari tours, cultural excursions, snorkeling, birdwatching in Lagoa dos Salgados and traditional boat trips.
– All kinds of hotels from luxurious to moderate. Cool choice of rented apartments and houses.
– Located in the middle of Algarve, so its good point to go to west-south cape Sagres, or Faro or even to Spain.
– Amazing blue water and moderate waves.
– Bright nightlife. In the city and around locate bars for any taste and famous disco clubs like "Licks".
It's all up to you to choose how to Go out in Albufeira. It can differ depending on where you're based. If it's the old town there are squares with quaint seafood restaurants, cafes and typical Portuguese and modern bars where you can sip a cold glass of beer sagres and chat. On the other hand, there are tourist streets full of bars and party places with loud visitors. One can also join pub crawl tours.