Please click on the blue text to know more.
Alvor
Alvor locates 5 km west from Portimao, and is not much further from Lagos as well. In past fishing village became a cosy resort laying surrounded with a wide long beach and a wide river. The river gives a safe place for boats and change it looks dependably on tides.
In low tide, the sea level goes down and the bottom of the river dries out. People gather sea animals , which are popular in restaurants of Algarve. Interesting fact: in the gulf still laying Roman ruins of Quinta da Abicada.
Alvor also has a nice old town, Marginal promenade near the river ("Calçadão marginal" by the river), castle ruins (Castelo de Alvor) from 7 century, authentic old churches, sports activities like diving, kitesurf, etc.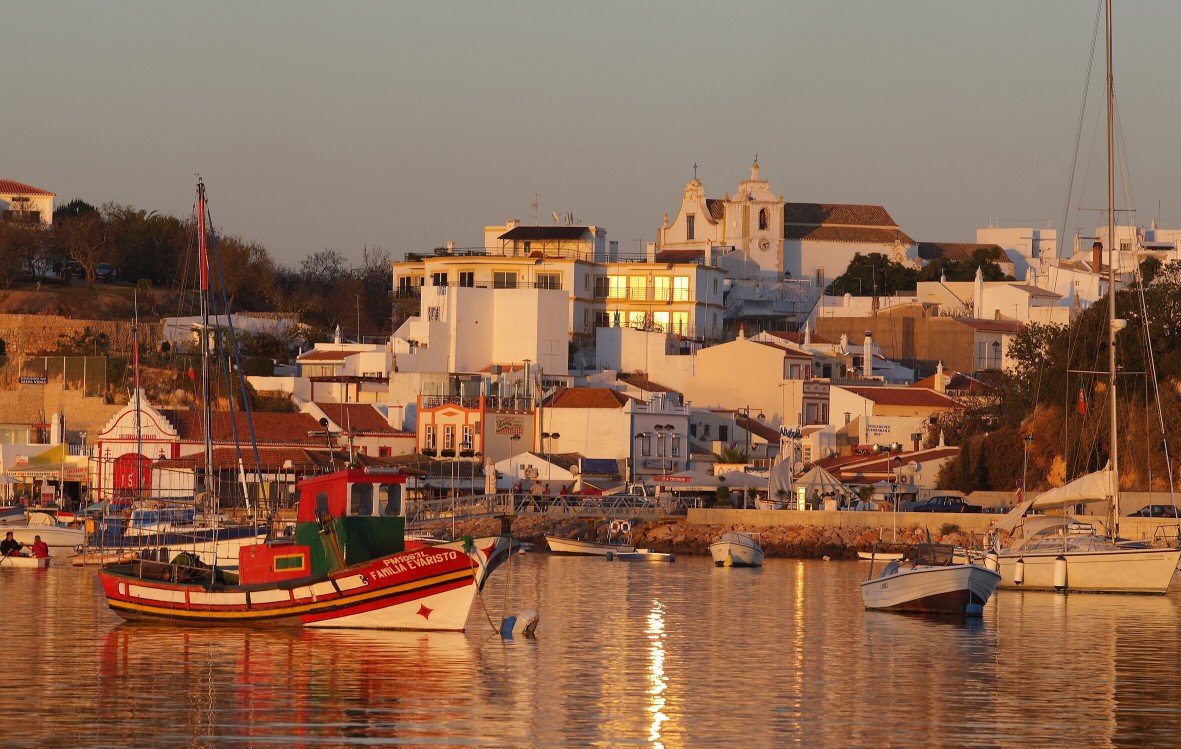 Natural Reserve of river Alvor
River Alvor translates to Portuguese as Ria Alvor. The river creates a special environment for wildlife. Lands around are now protected and have wooden walk passes, which are wheelchair accessible. Each between 2 and 5 km.
The boardwalk splits into a number of different lengths walks around the rivers salt marshes and dunes. It's amazing to walk on the comfortable wooden pass looking around and down on the marsh territories which change into the desert-like dunes near the ocean. Lovely views of the nature reserve worth a walk. There are 4 passes which bring to the beach and a few more to look at the river.
Not only walking, bicycles are also welcomed here, some trails even doubled with bike roads. There is also a possibility to rent a bike.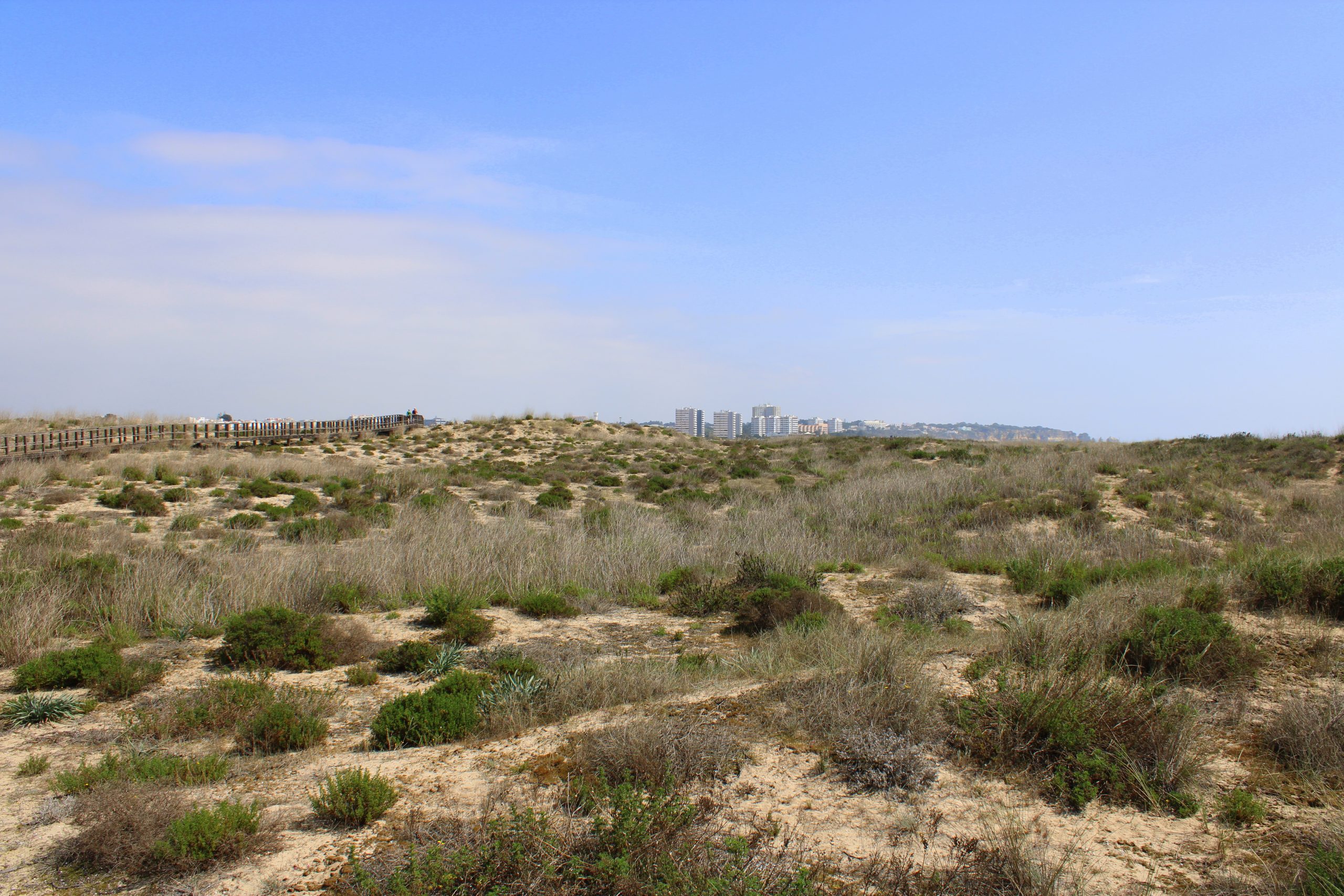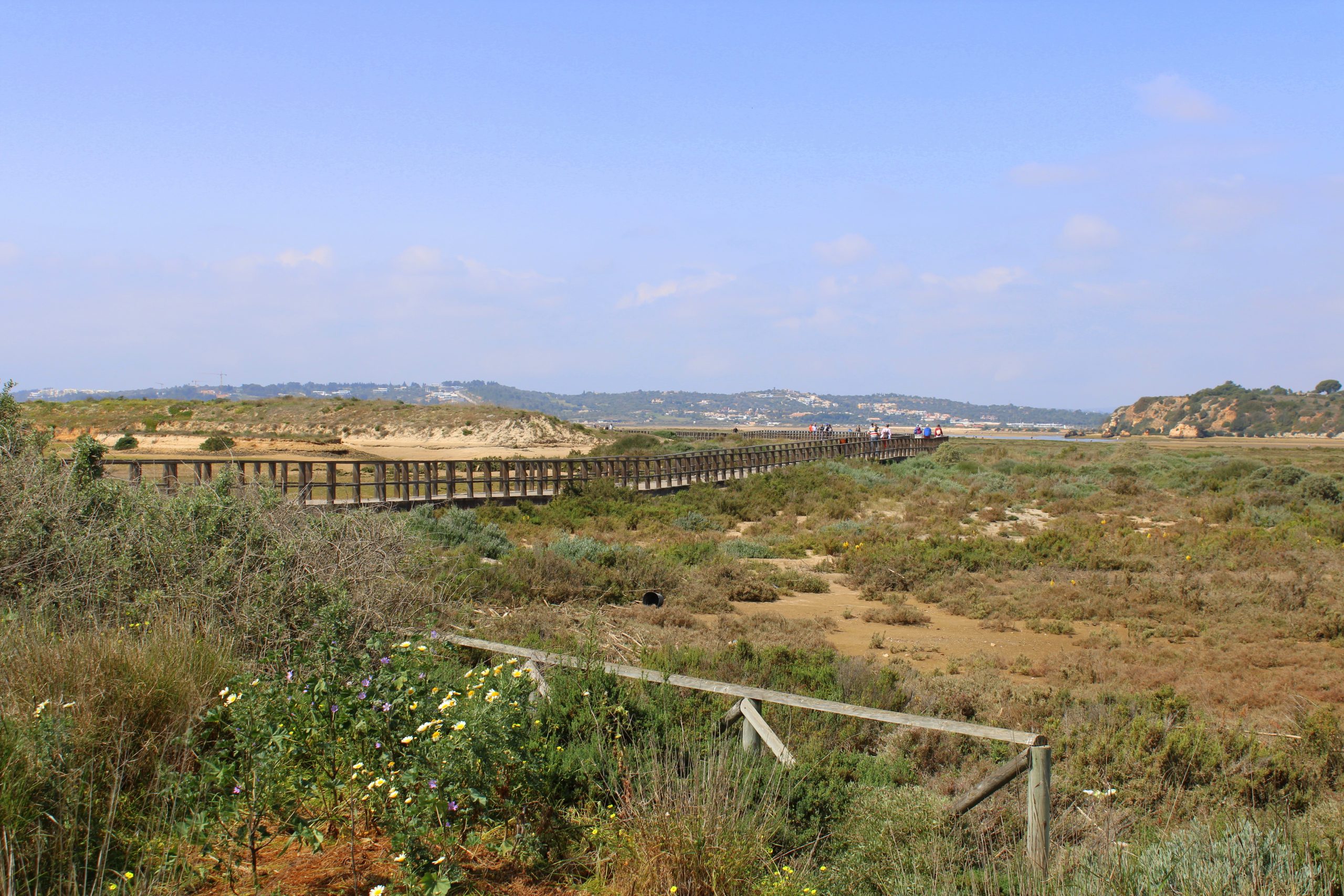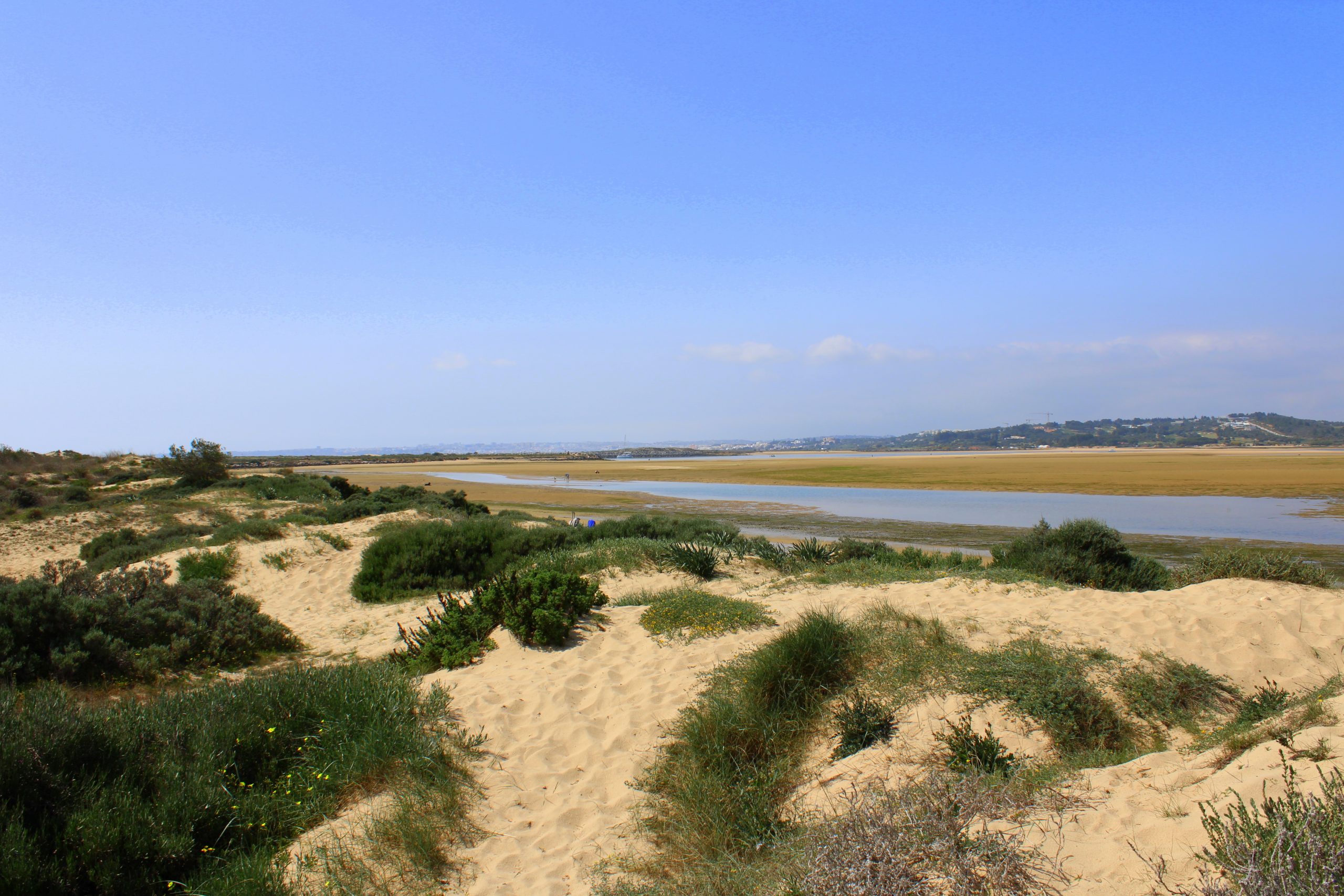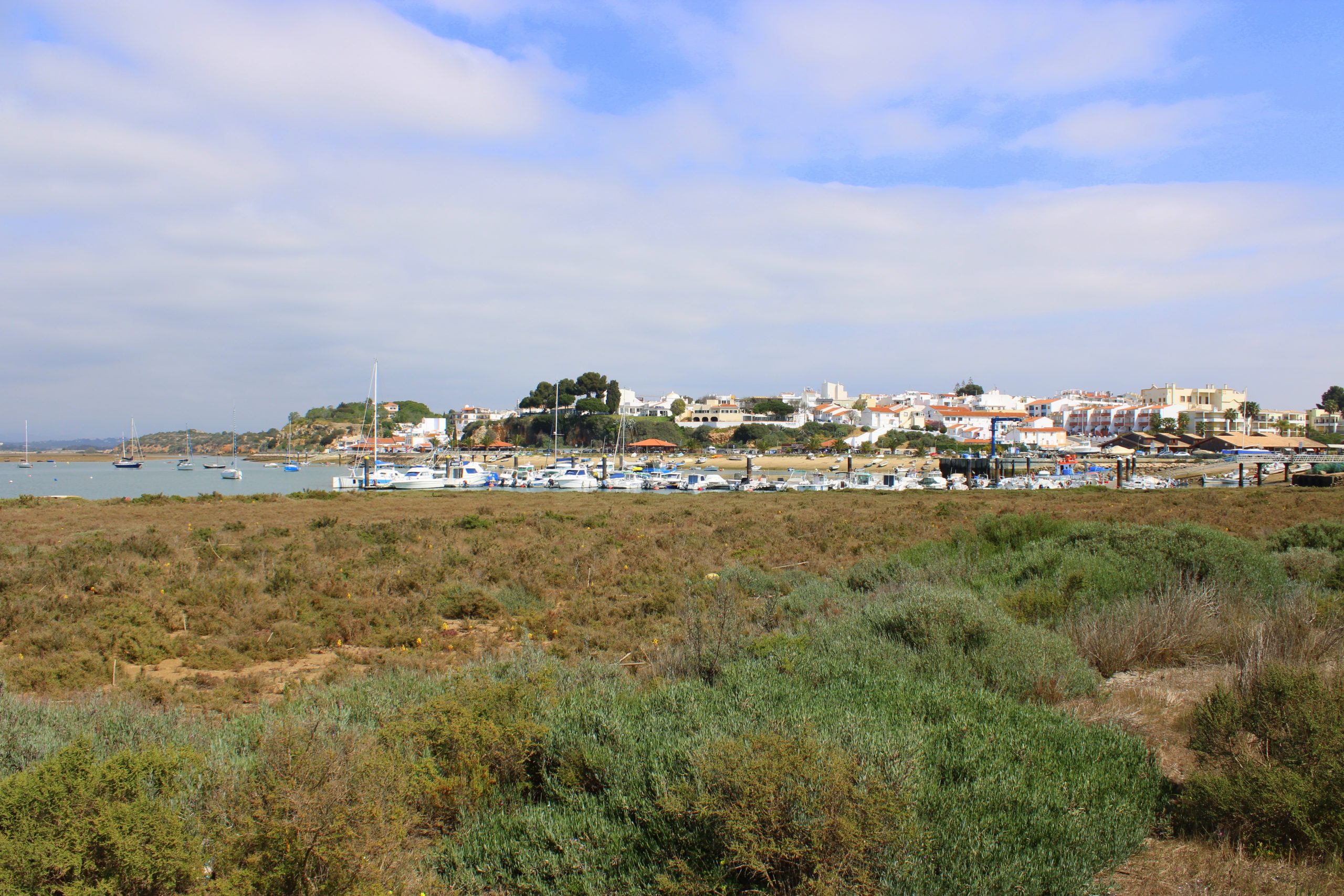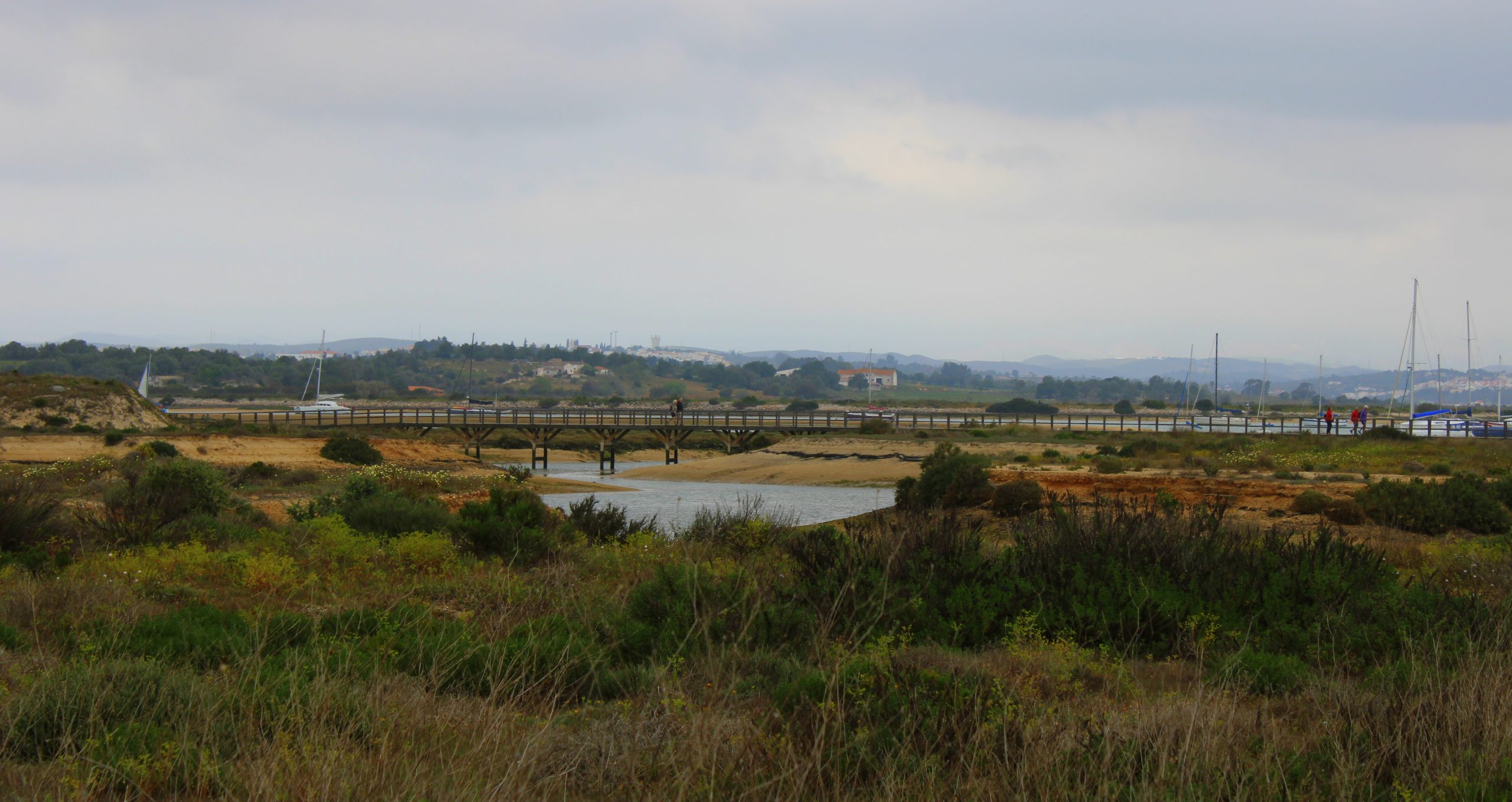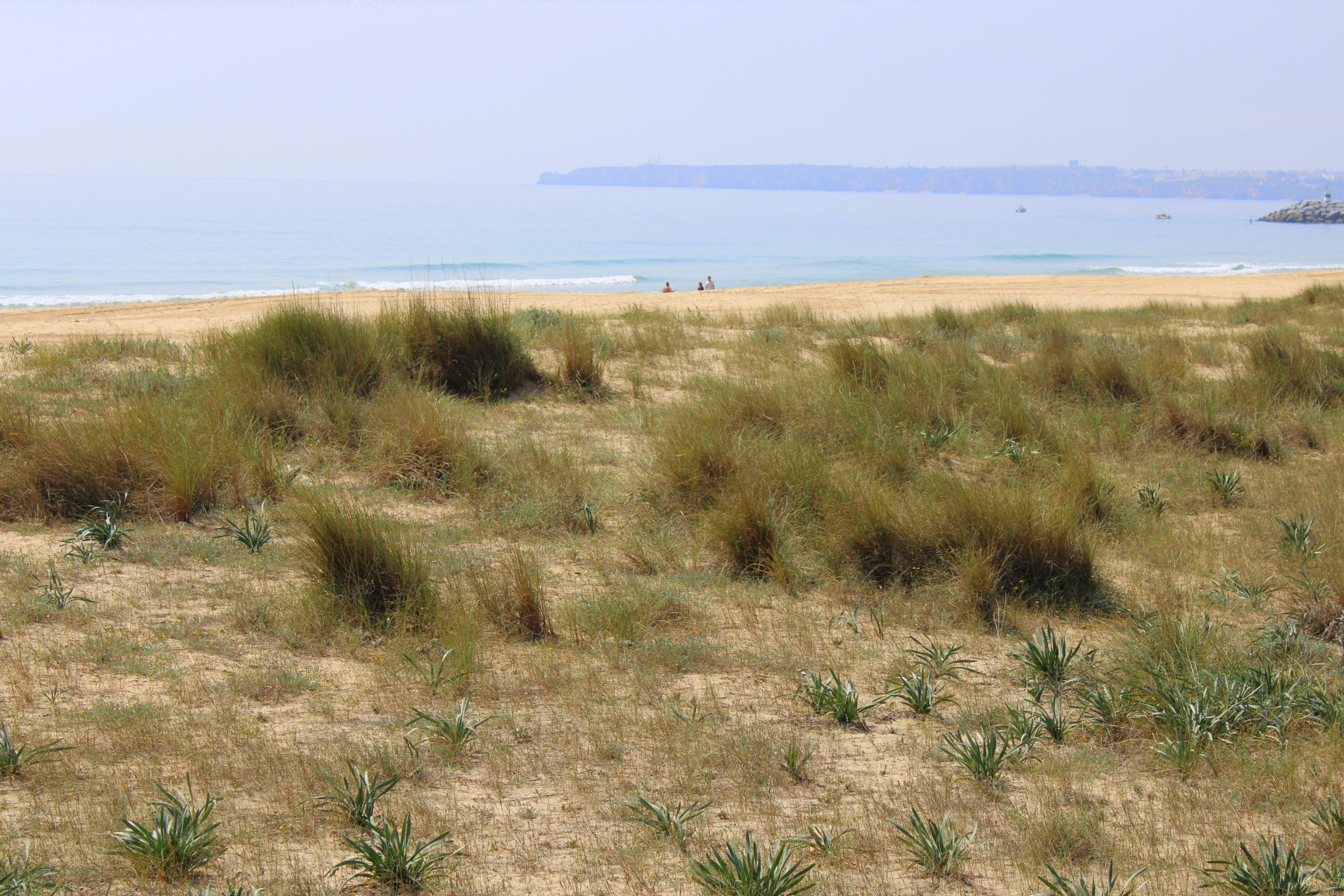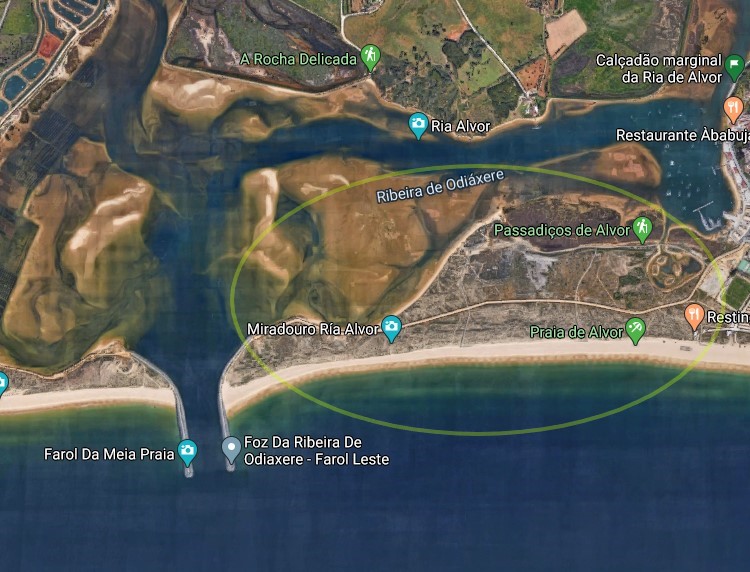 Where to start, location
The nearest train station is too far away from the Alvor, its in Portimao. Though there some buses from Portimao, which you can check here. Bus 15 even comes to the trail, stop "Desportivo de Alvor", other busses come quite close also.
Parking place locates here and from this point you can go into the marsh and dunes or by the bank of the river with border walk. On the google maps you also can find it as "Passadiços de Alvor", which translates as footbridges of Alvor.
The border river walk has some cafes. In any case the center of Alvor with a lot of shops and restaurants is very nearby.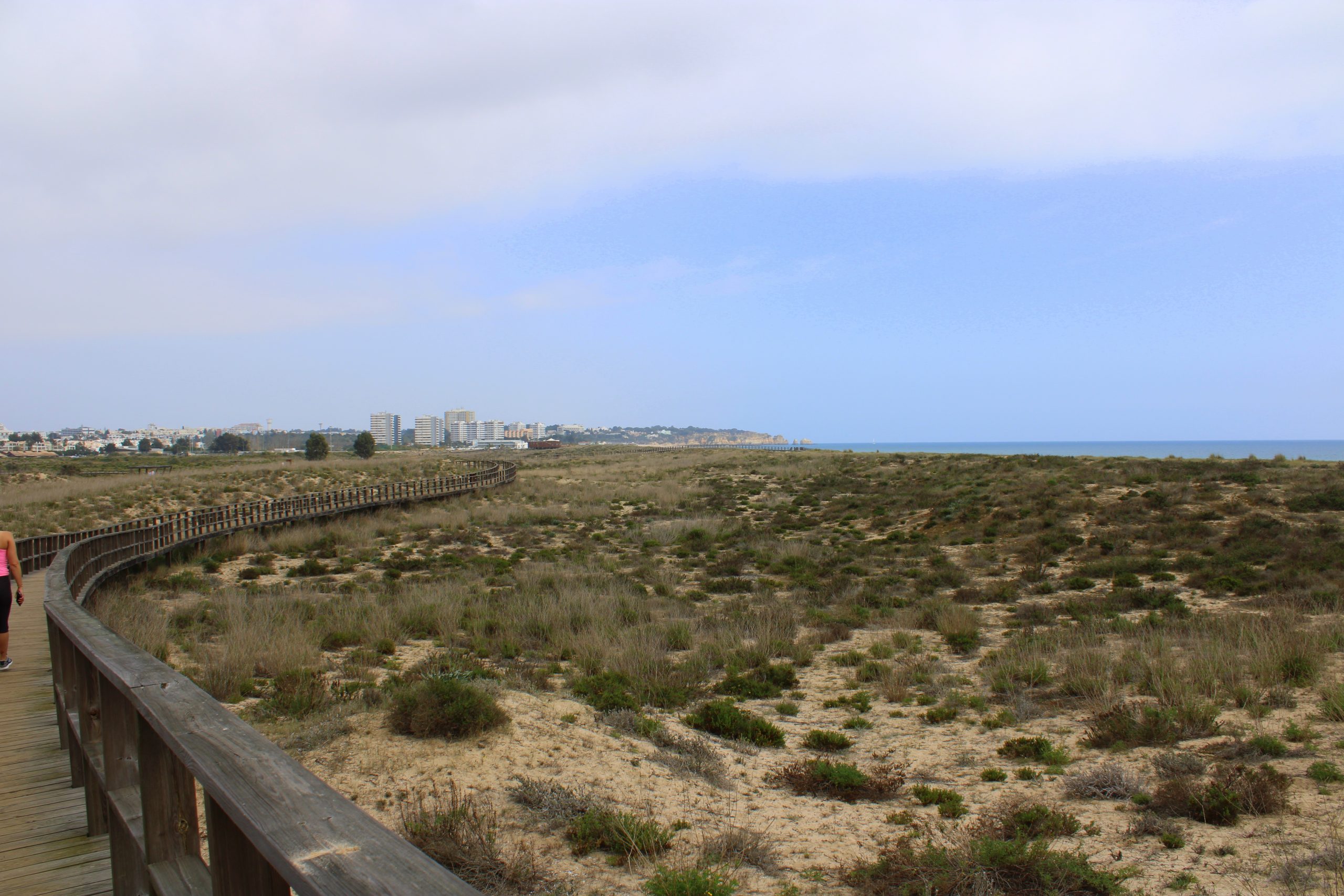 Right time for visiting
Visiting the walking passes check the tides. In Algarve tides are very strong, and view depends a lot on them. In high tide you'll see a lot of waters, in low tide territories will look more like the marsh, the river also will be small.
Don't forget to visit the ocean beach, you can choose the shortest or the longest trail to it, which can take around 1 hour.