Rocha da Pena – limestone cliffs for climbing and walking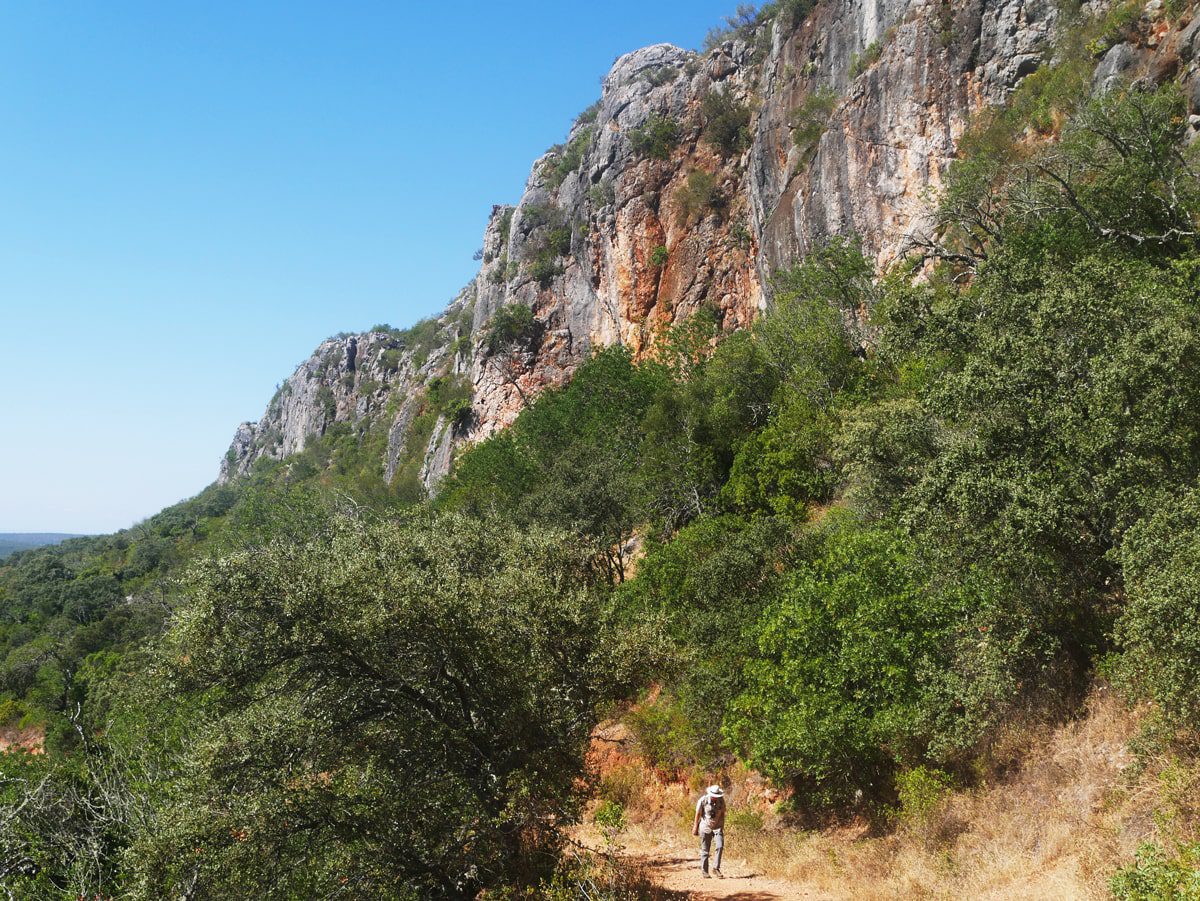 Natural reserve "Rocha da Pena" is located nearby Alte and 20 km west from Loule. 2 hours of amazing round walk around stone walls and nice views starts here. The only ways to get to the starting point are by car or bike. There is a small cafe with showers and a map of the trail. More information about the trail here. Remember, you'll need some sneakers and water with you as some part of the trail goes up to the hill. Also, if you like climbing, check here your options.
Waterfalls of Algarve
Algarve has a few waterfalls, which are advised to visit in winter. In sommur some of them dry up. Most spectacullar are Pego de Inferno, Cascata Queda do Vigario and Fonte do Cadoiço.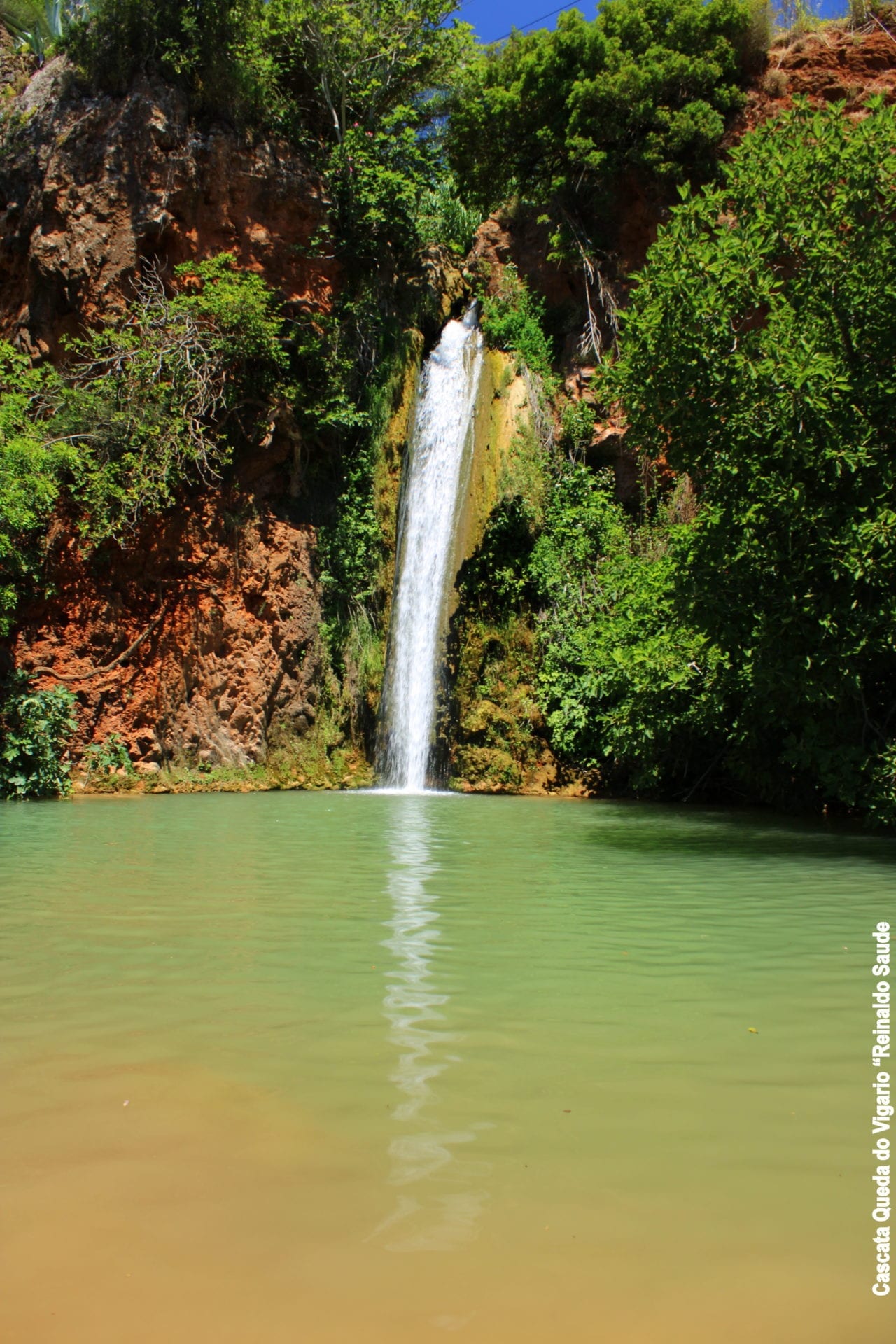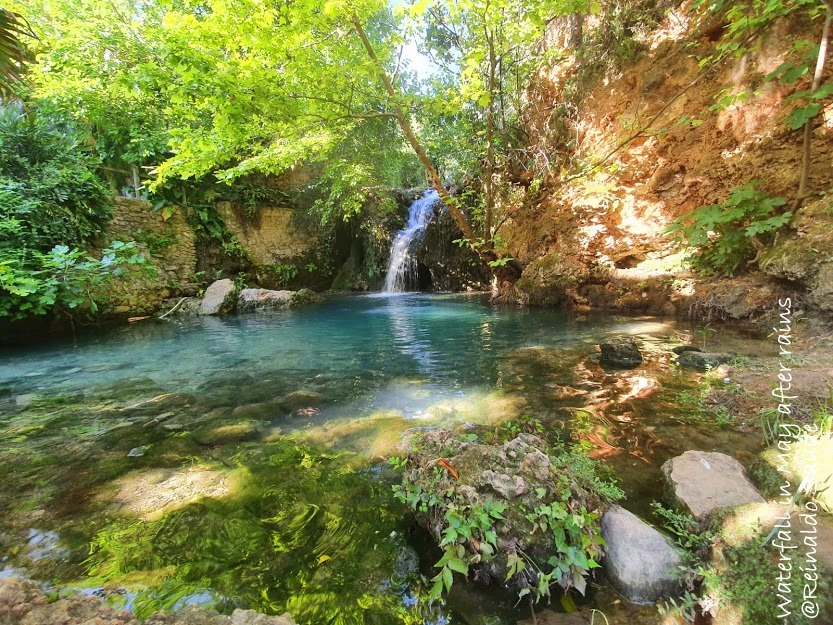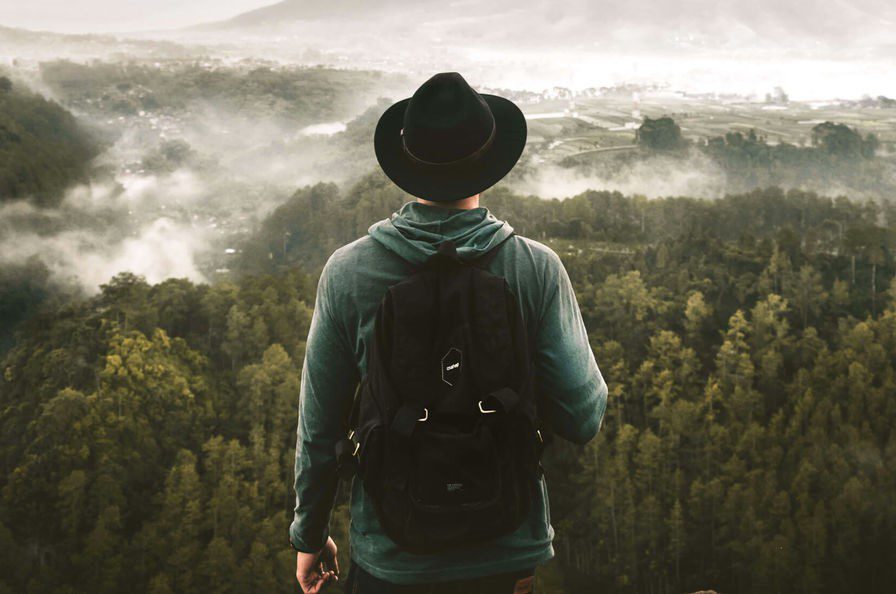 The Monchique Range is the mountain range covered with forest and parts of the range have been transformed into eucalyptus, pine and acacia plantations which are detrimental to the native forest cover.
Monchique town locates high in the hills not far away from the highest peak, having different climate and amazing views. Around the mountains speeded hot springs and spa hotels, which grew on them. Caldas de Monchique is a well-known spa town with geothermal springs also located in this range. It has been famous since Roman times for its waters, which are known to have healing properties.
Peak Foia is the highest point (902m) in the Algarve. 774 m high Picota is another notable peak. Sometimes, in winter, peaks got covered in snow. Probably, that's the only place in Algarve, where it's possible to see snow.
There are a few spectacular walks. The most popular trail – is from the Monchique town to the peak of Foia, also known as Foia trail. It is a bit challenging and is 7 km long.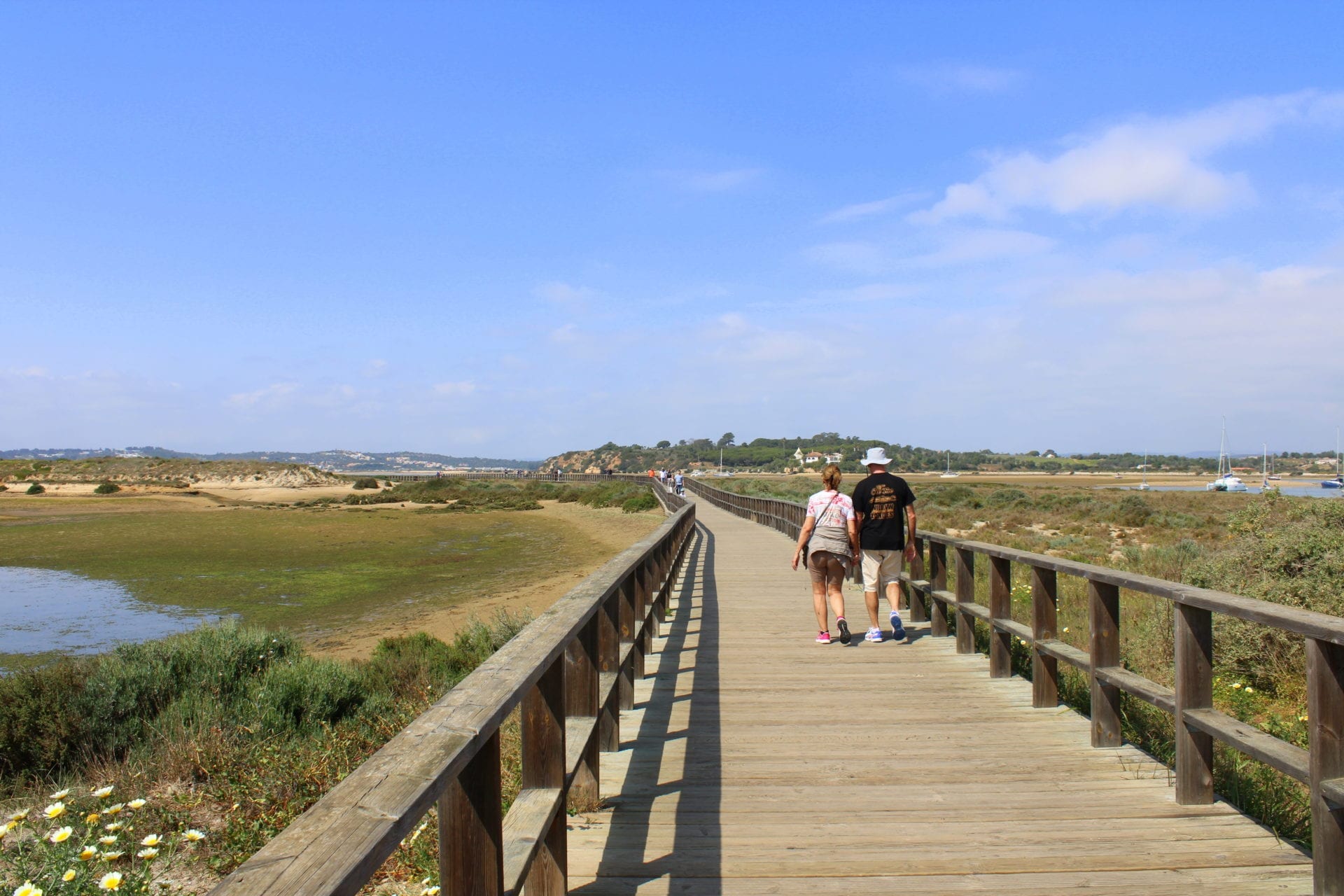 You can find protected dunes all over Portugal and Algarve, on the coast and on the islands of Ria Formosa. But here is one place, where you can walk them out:
Natural Reserve of river Alvor.
Village Alvor locates 5 km west from Portimao, and is not much further from Lagos as well.  Nearby lays the river, marshes and sand dunes, which you can comfortably explore with wooden trails.
The boardwalk splits into a number of different lengths walks around the rivers salt marshes and dunes. It's amazing to walk on the comfortable wooden pass looking around and down on the marsh territories which change into the desert-like dunes near the ocean. Lovely views of the nature reserve worth a walk. There are 4  passes which bring to the beach and a few more to look at the river.
Not only walking, bicycles are also welcomed here, some trails even doubled with bike roads. There is also a possibility to rent a bike.
Check more here.