VILLAGE OF ALJEZUR
Aljezur is a land that has distant origins and is marked by various archaeological remnants. People started to come to this land 7 000 years BCE.
There is a river in the center and on one side of it stands the old town, which was intensely developed in the tenth century when the Moors (Berbers) first settled here. The village is dominated by the ruins of a Moorish castle (10th century), which sits at the top of a narrow and very steep cobbled hill. Entry to the ruins is free and the views from the top of the hill are spectacular. The village lays in the river valley surrounded by hills.
The population of the whole municipality is around 6000 people. Biggest villages are Aljezur and Odeceixe. To be honest, visitors don't concentrate on exploring the village, most come to enjoy nature around. Luckily there are still not so much tourist yet. Maybe because transportation isn't developed in the municipality.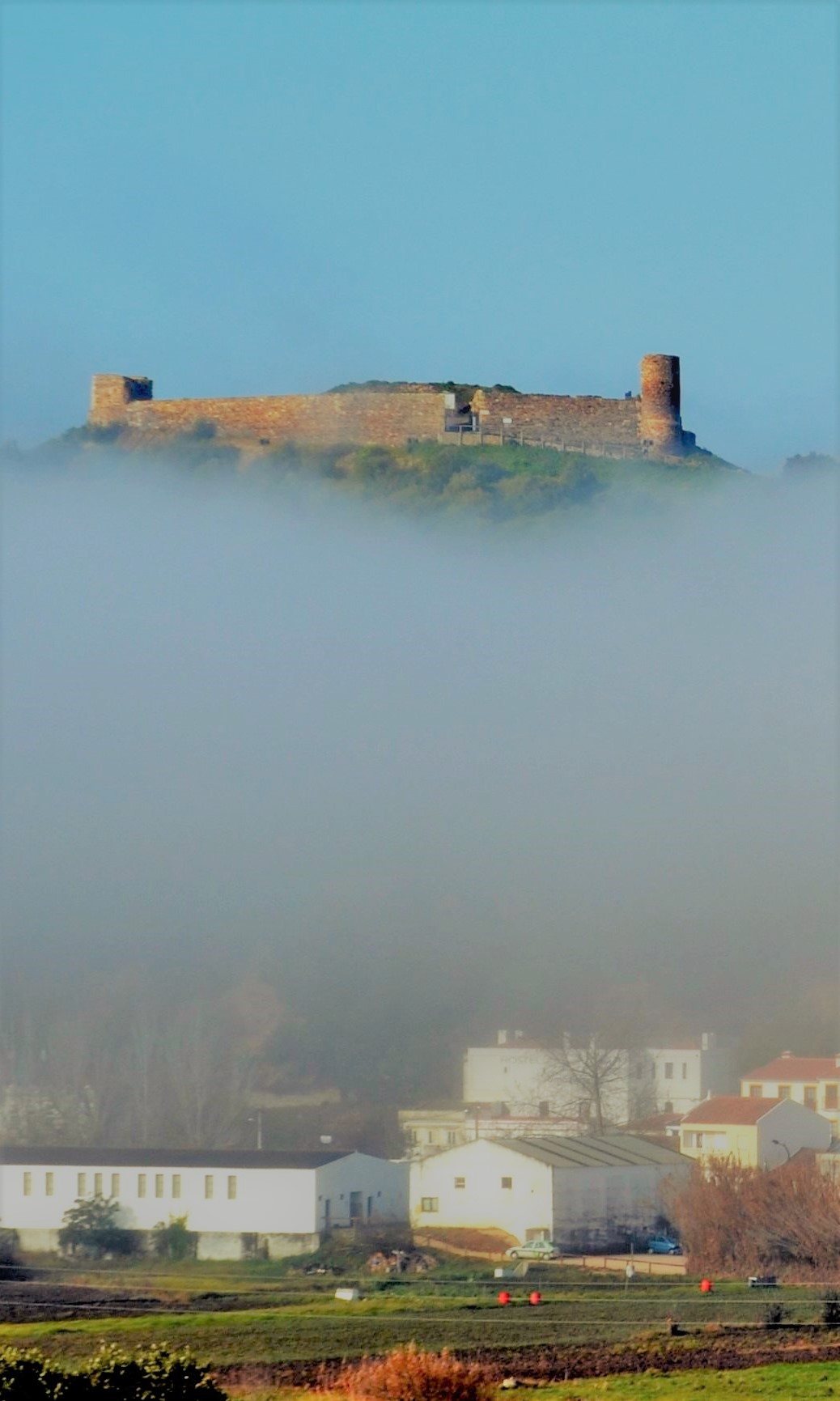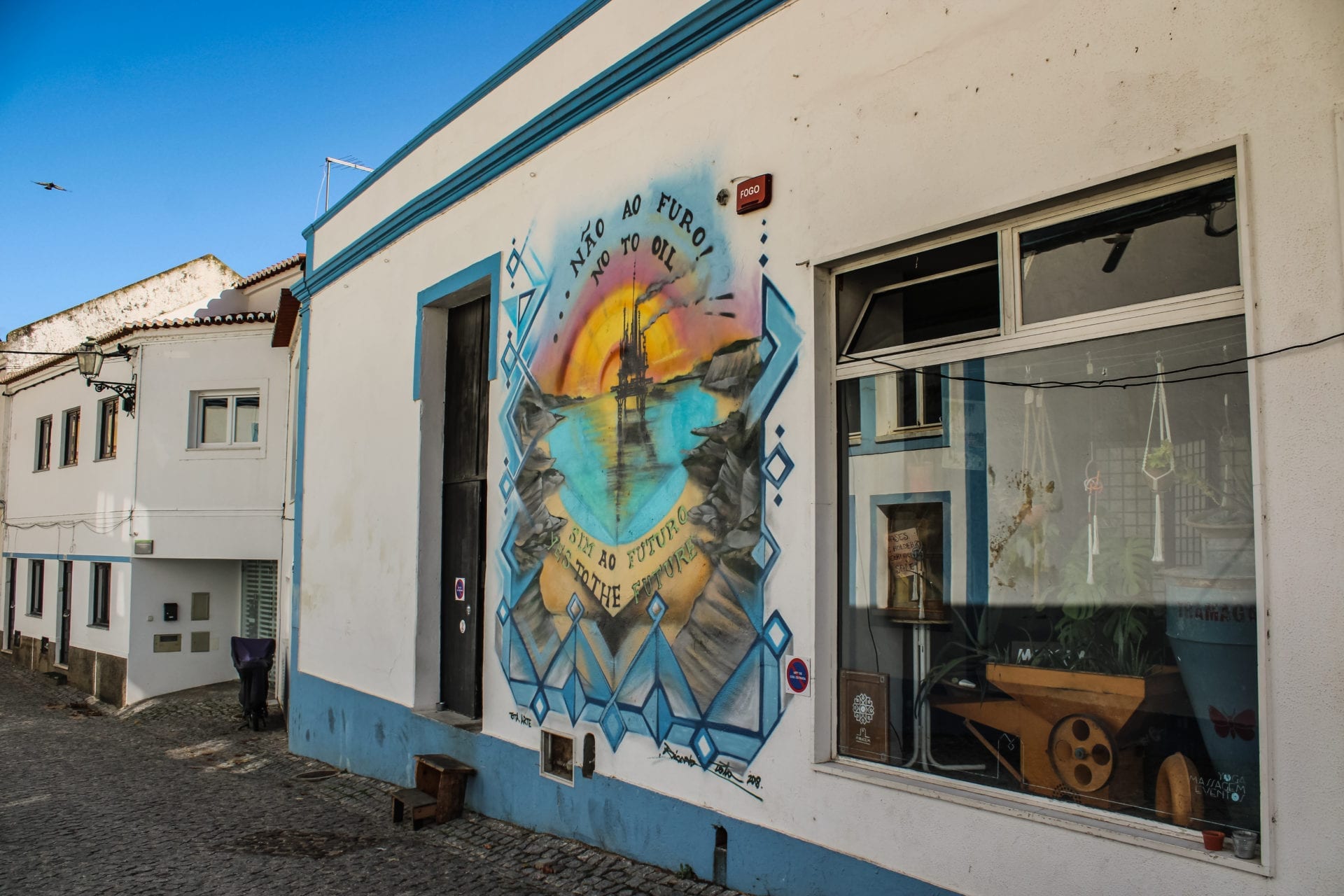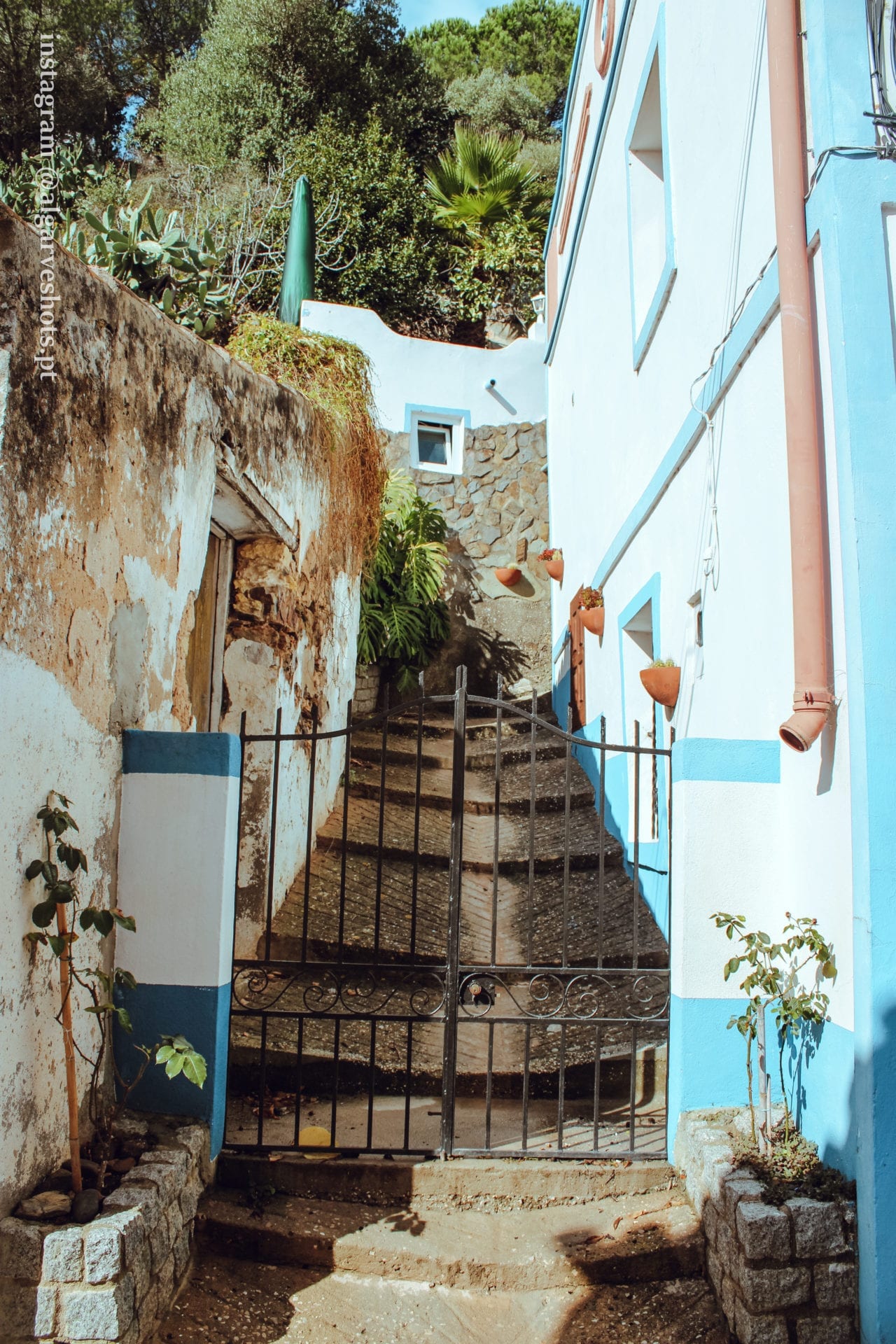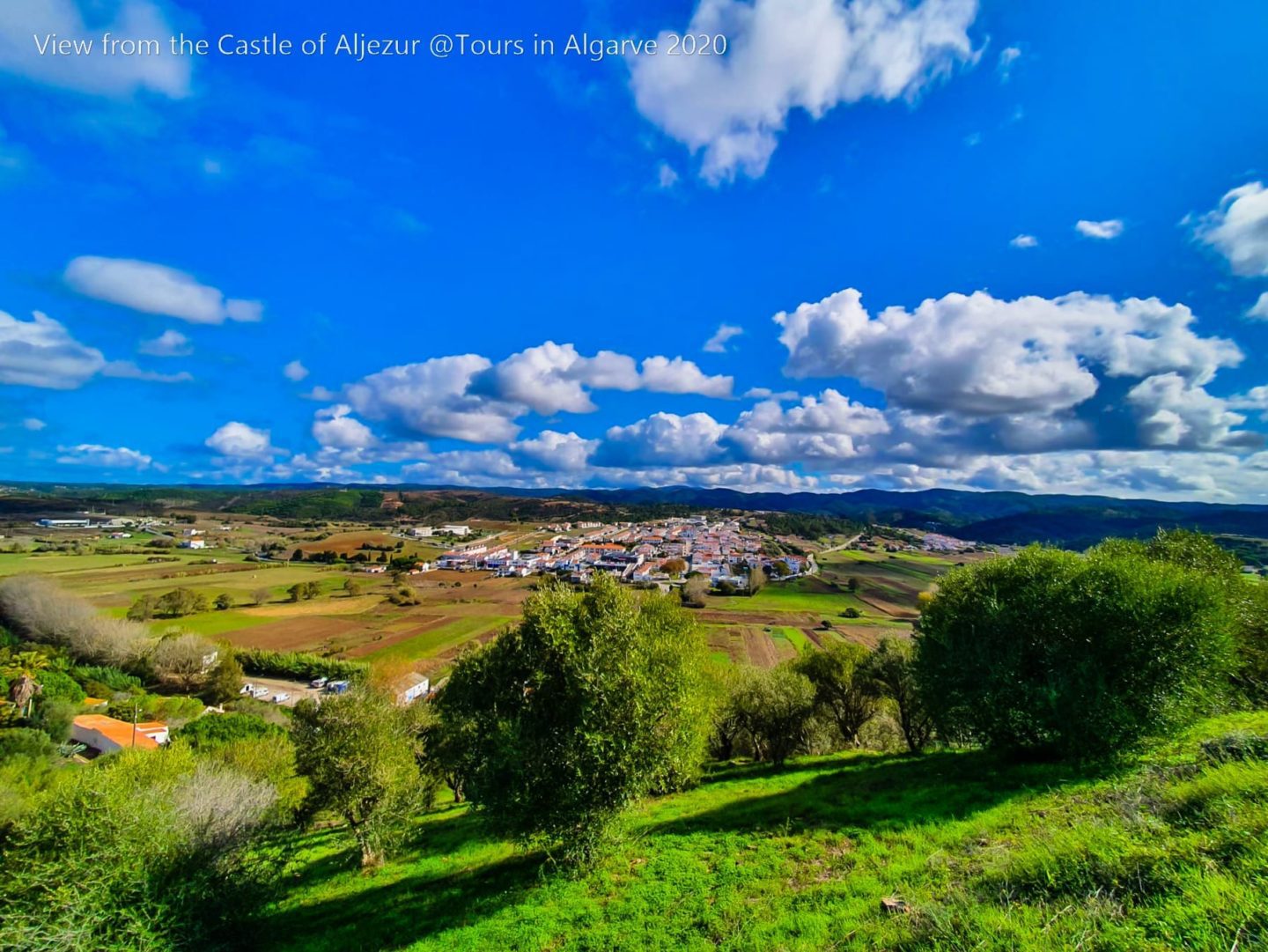 Interesting history. How an earthquake changed the life of Aljezur.
Castle of Aljezur and village around it was built by Berbers on a half-island surround by a big river. Al jezur means "island" in arabic. They were responsible for many structures in the region, such as the main castle, but also for the many names that dotted the region's toponymy, as well as the legends and myths living among people until now.
Pirates.
Carrapateira village locating between two beaches was a place, where pirates could easily disembark (Praia da Bordeira and Praia do Amado). From these beaches, pirates targeted local homes, kidnapping many and selling them into slavery.
Earthquake.
Aljezur was a seaport, though today the river that was navigable for the seagoing craft is barely a stream. The half-island of the primary town was destroyed in the Great Lisbon Earthquake (and tsunami) in 1755. River water went away at the same time.
Actually, the source of the Earthquake was 50 km from Aljezur, near Sagres, so it influenced western Algarve more than Lisbon area. This earthquake remains the most powerful and destructive to hit Europe in recorded history. The tsunami hit both – Coast and North Atlantic, reached London, was reported in Norway and on the African Coast as well. More about the disaster here.
Church and other important buildings were ruined, some remains were left from the castle. After the most part of the river went away people were able to go easily to the other side and started to build houses there, that's how the new part of the village rase. Now old town still located on the hills around the castle, and the new part faces it on another bank of the river. The valley, which was before a river now used for agriculture. Even 50 years ago the river was fuller, sometimes it was going out of the banks and flooded the town, now its drier and don't happen.
Aljezur historical-cultural and environmental circuit
Now there is a spectacular circular walk going through Aljezur old town (5,5 km long). On its way, you can visit the municipal museum, which has exposition in Portuguese, but still interesting. There you can take the map of this route or check it here online. Also, the route goes through the old town, some other museums, church, castle, remains of the old port. An audio guide is available for the walk.
EXPATS IN ALJEZUR AREA
Magnificent little town hides in gorgeous nature on the west coast Algarve. The location of the town itself is amazing. You can find around numerous stunning rocky beaches, appalling high cliffs, green hills to walk around. Little white settlements popping here and there in the hills.
Famous coastal trail Way of St. Vincent (or Rota Vicentina in Portuguese) is going through Aljezur bringing pilgrims hiking one of the routes.
Beaches nearby are very popular among surfers. People come here for amazing views from the cliffs and wild ocean. Coliving and surfing camps are developing.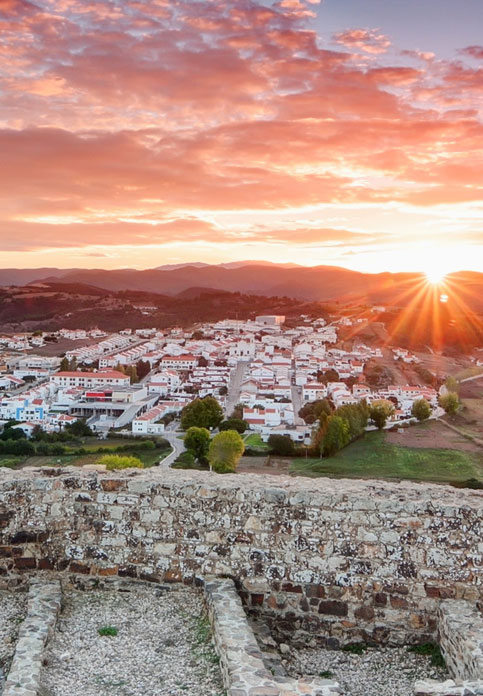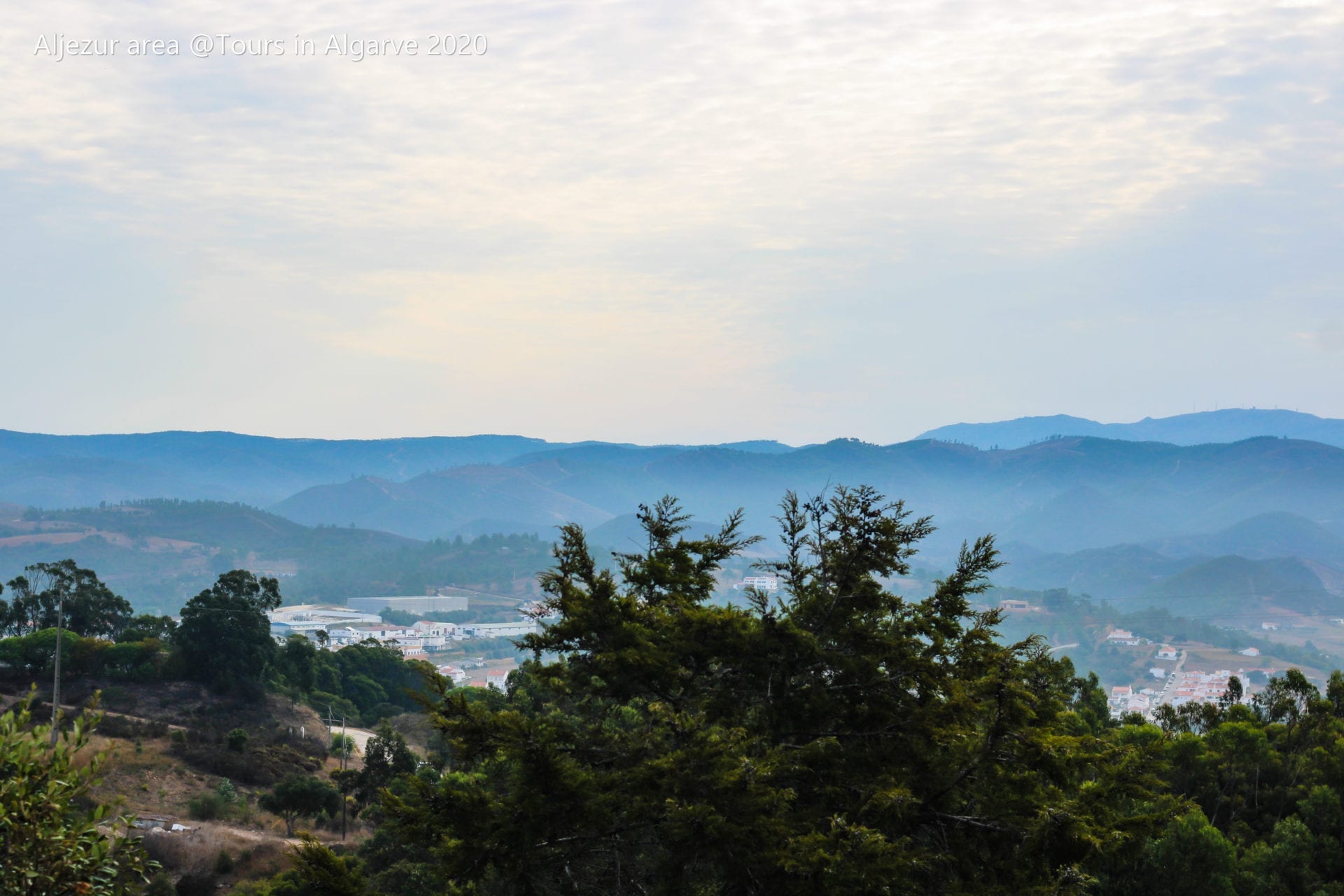 Lots of foreigners come here to live organic/sustainable lifestyle, be closer to nature. The hippy community also has its place, there are events and parties(for exp. Pizza party). Expats buying farmhouses in the middle of nowhere, lands to build a house following their vision, some live in trailers.
They do organic agriculture, handmade from natural materials, explore traditional crafts and spiritual practices, form eco-communities like for example – vegan hills, which was ruined in the huge regional fire of summer 2020. These expats attract others with volunteering opportunities on their farms. You can find them on workaway and similar websites.
In my opinion, strong expats movement on costa Vicentina influences the region beneficially. Aside corona time, because of the expats Aljezur area became home for various events like yoga, meditation, retreats, eco gatherings, spiritual practices. Because the municipality is very rural, Portuguese population ageing very fast, young people leaving for bigger cities, from natives there are mostly old people. Because of expats and tourism region developing, a lot of houses got a second life.
Check Aljezur expats facebook group to dive into the local community.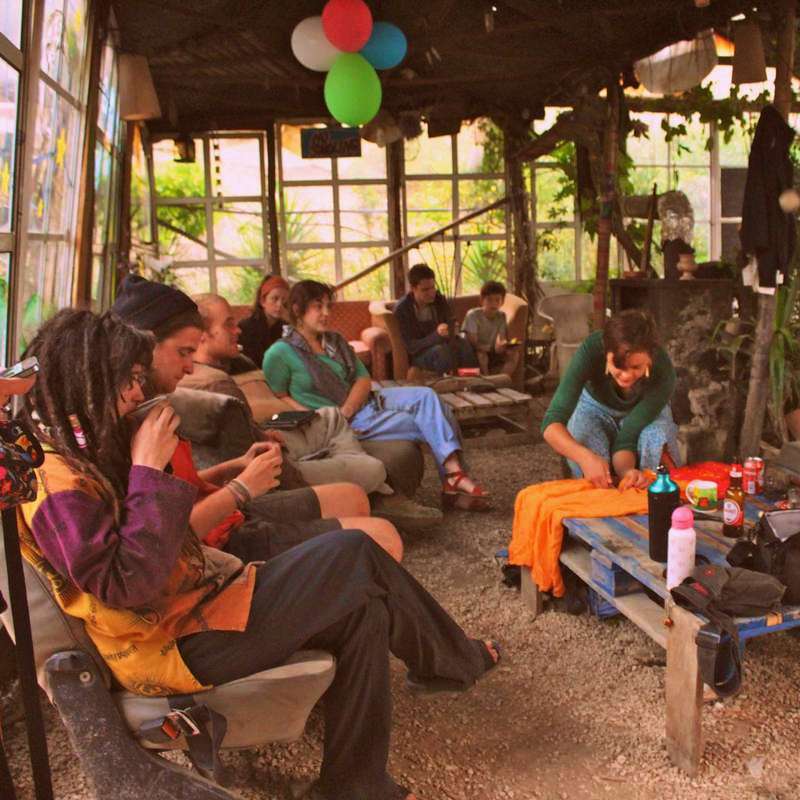 WILD NATURE OF ROCKY BEACHES – COSTA VICENTINA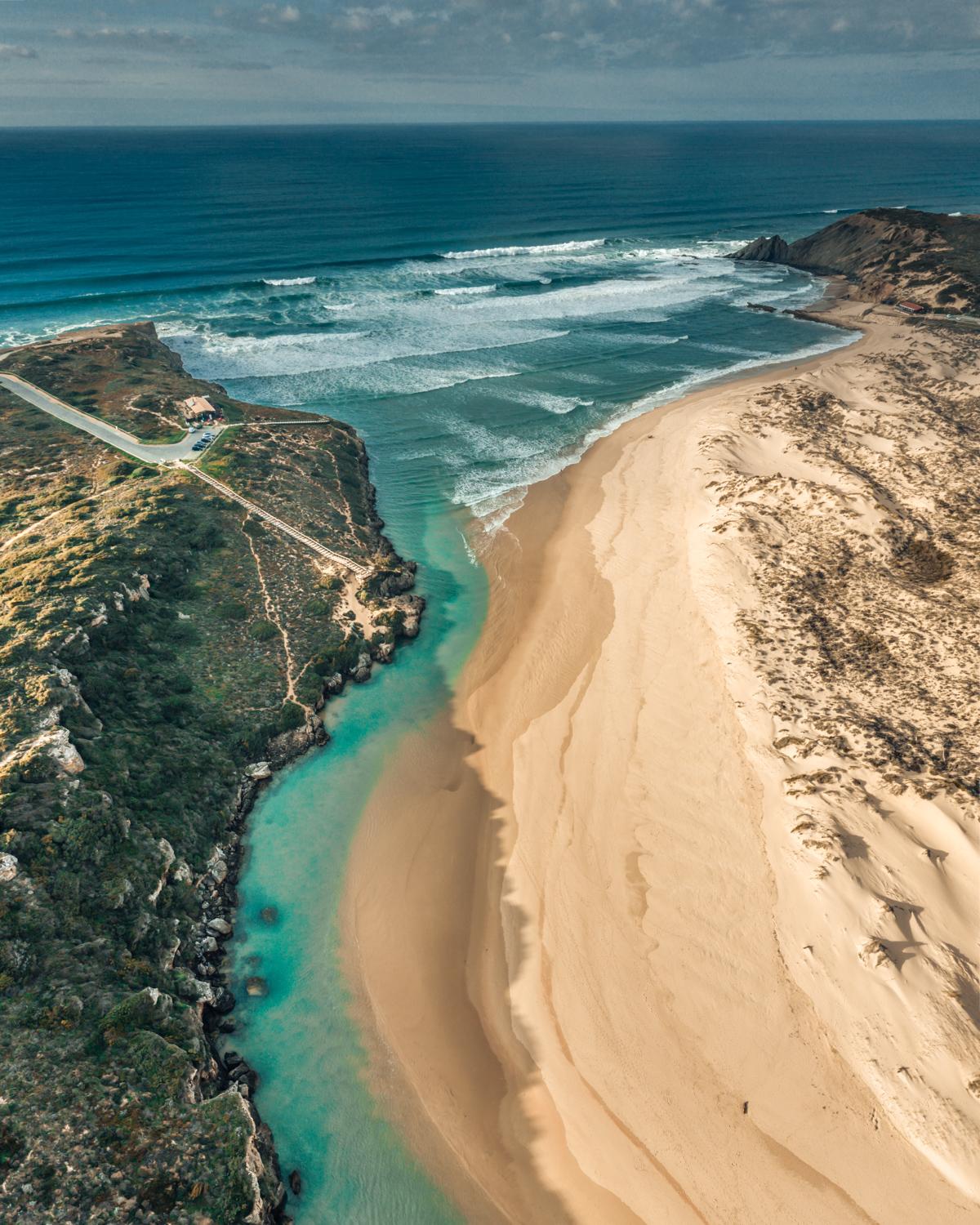 Costa Vicentina
This area has name Costa Vicentina (Coast of Vincent).
It was named after the Saint Vincent of Saragossa, the Deacon from Spain. Pursued by Romans he received various kinds of torture: was stretched on the rack and his flesh torn with iron hooks. Then his wounds were rubbed with salt and he was burned alive, after was left to die in the prison on the floor full of broken pottery. By the legend, afterwards, his body in pieces was packed into a box thrown to the sea, it was watched out near cape of Saint Vincent (now it named like that).
Way of Saint Vicente
Now Costa Vicentina it's a beautiful coast full of crazy beautiful rocky beaches, stretching in Algarve and Alentejo regions. Pilgrim Walking and Cycling Trail of St. Vincent (or Rota Vicentina in Portuguese) made to discover Costa Vicentina.
The route always having some upgrades, well-marked. There are volunteering events to mark new routes and anyone can join them. The route has 3 different trails: Historical, Fishermans (coastal) and circular routes. There are trail variations for cycling as well. You can check everything on the website.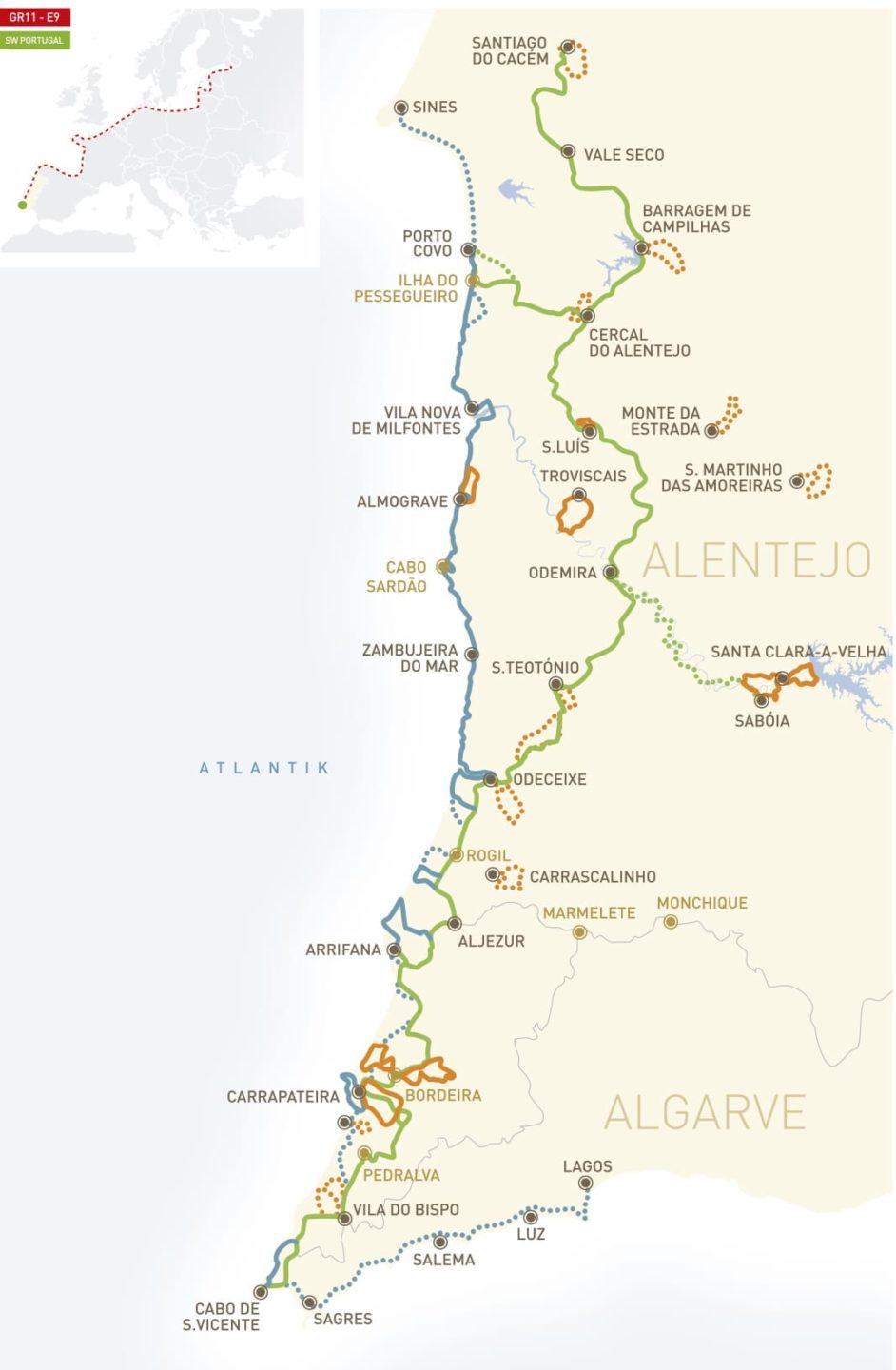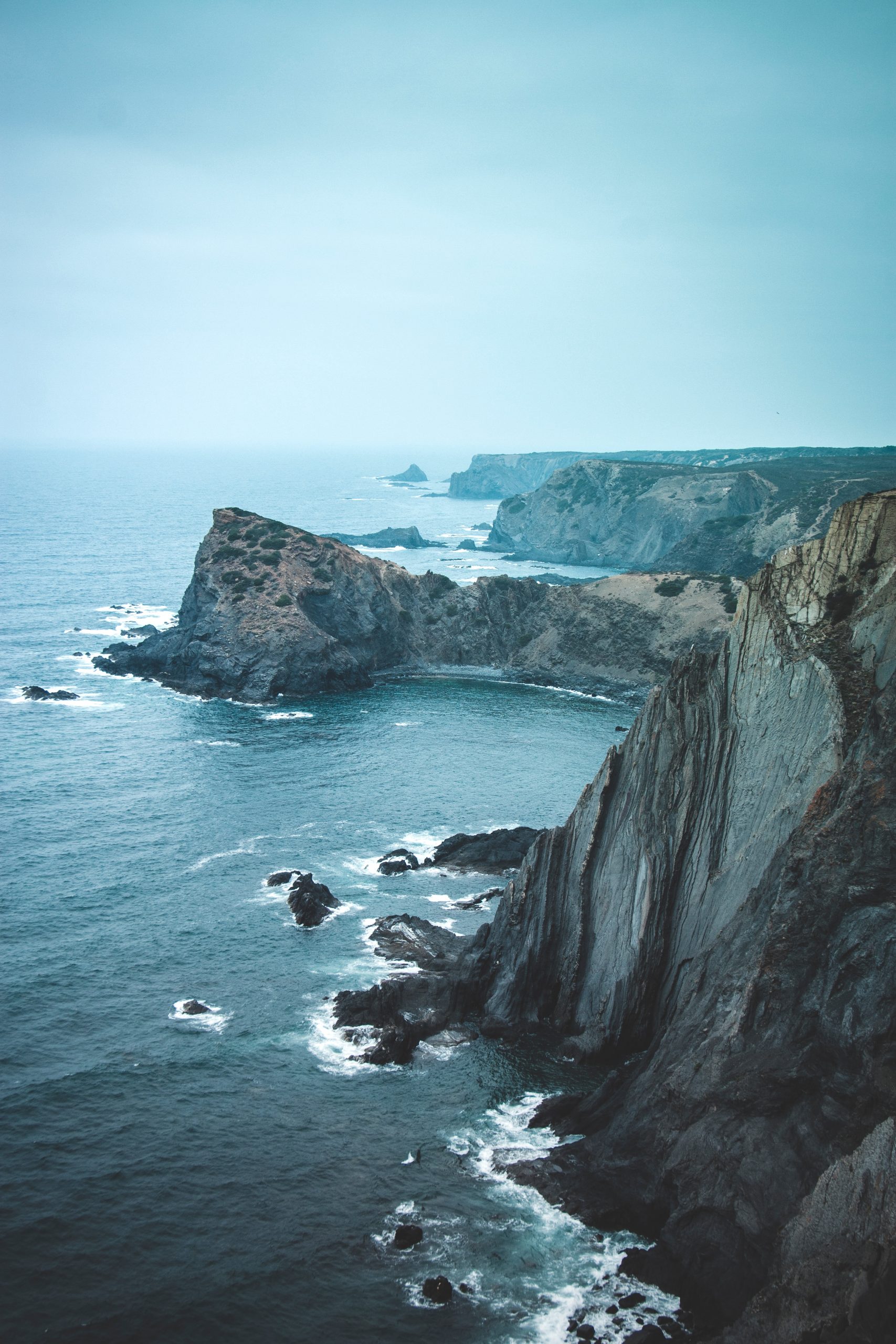 Transportation
Coming to Aljezur without a car isn't an easy choice, to go almost anywhere one needs own vehicle. There are only some busses to Lisbon and Lagos.
Beaches
While all beaches here are stunning, we want to recommend some spectacular beaches nearby: Arrifana, Monte Clérigo and Bordeira.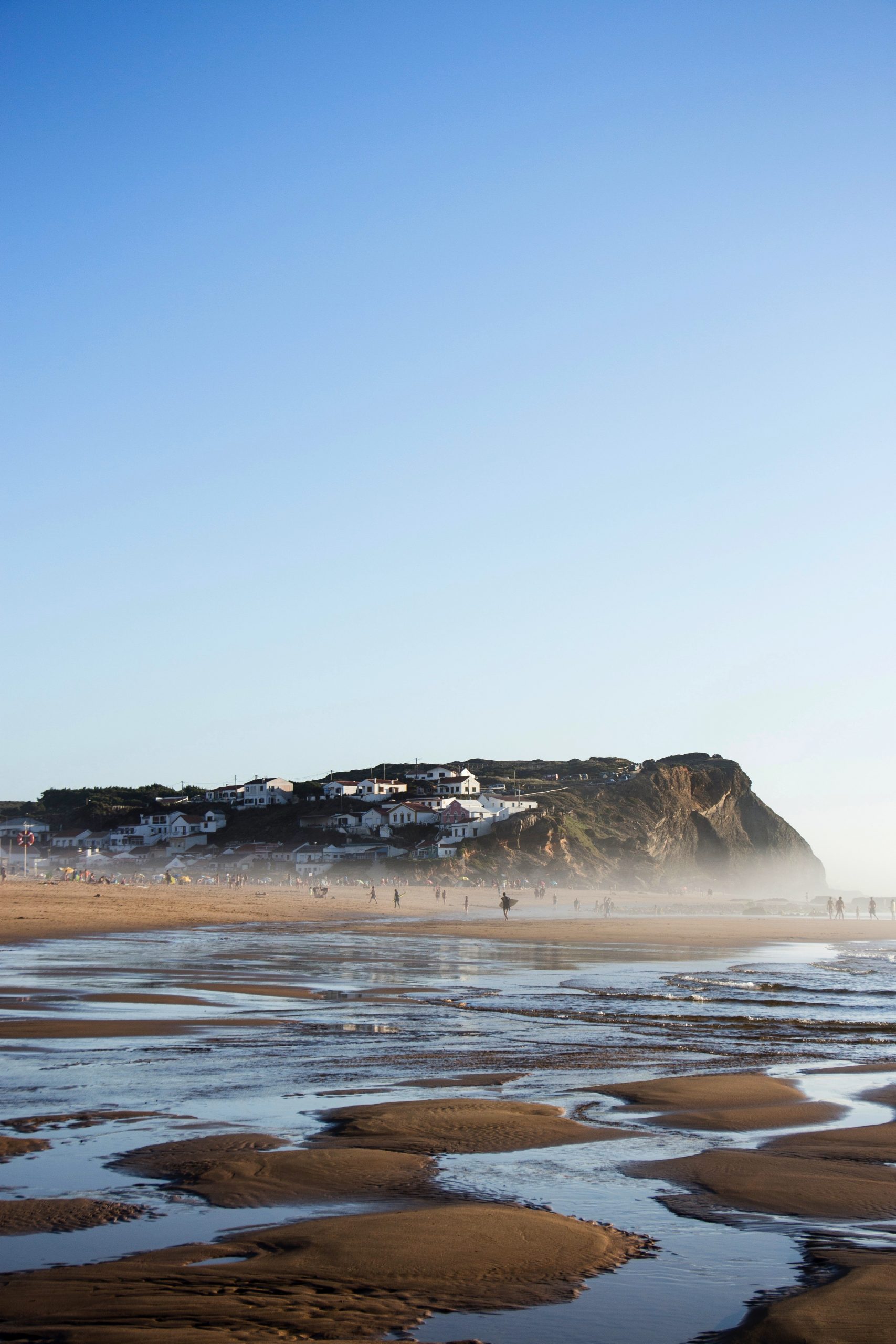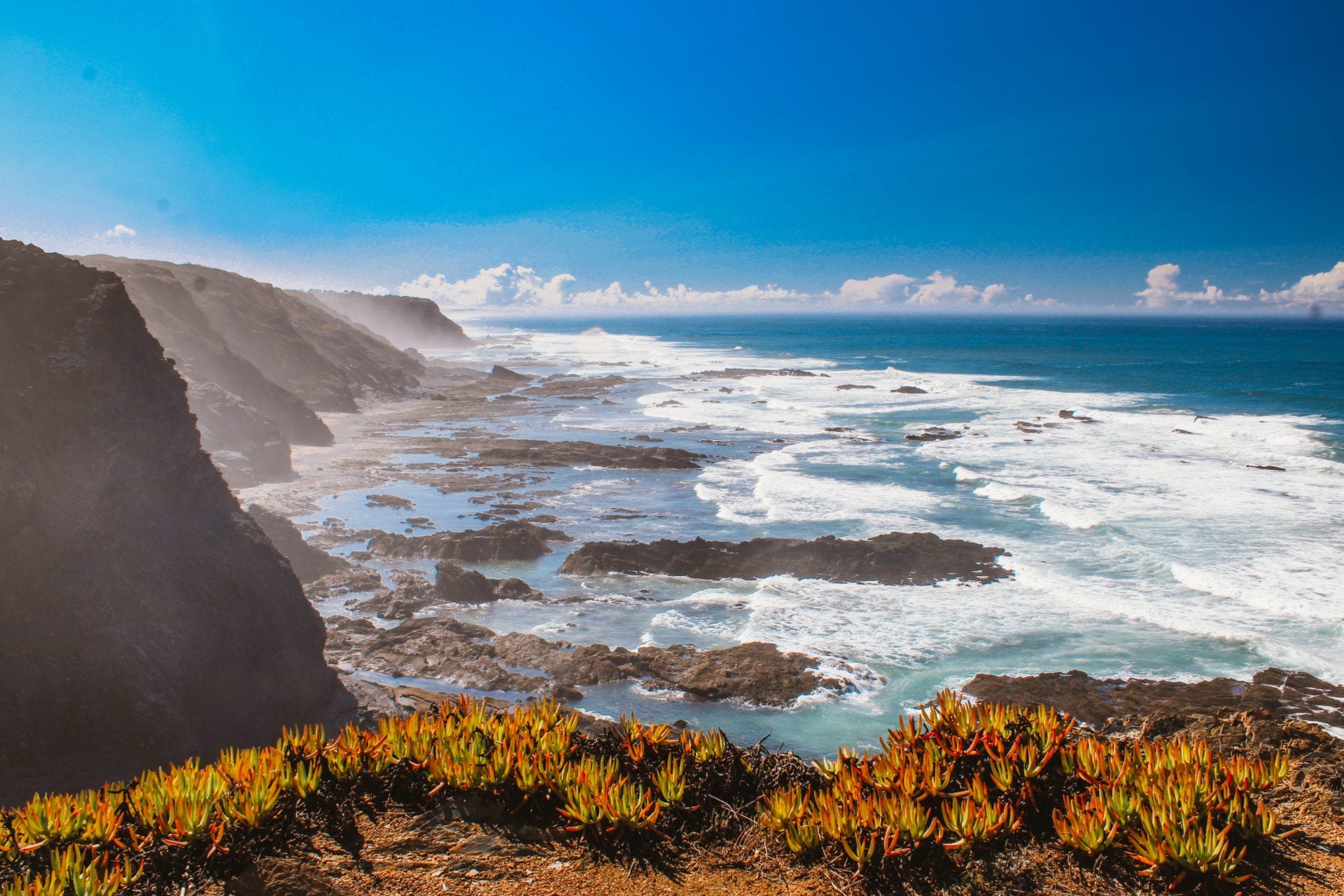 ODECEIXE
This unique village located on the hills near one of the most beautiful beaches of Europe and takes place in 7 'wonders' of Portugal – Praia de Odeceixe. Village border on the north drawn by river Ceixe, which lines the natural border between Algarve and Alentejo regions. If you cross the bridge – you'll find yourself in the Alentejo.
Odeceixe belongs to Costa Vicentina – Vincent coast, which goes from Sagres to Alentejo and has routes all way long to walk.
Check more about Odeceixe here.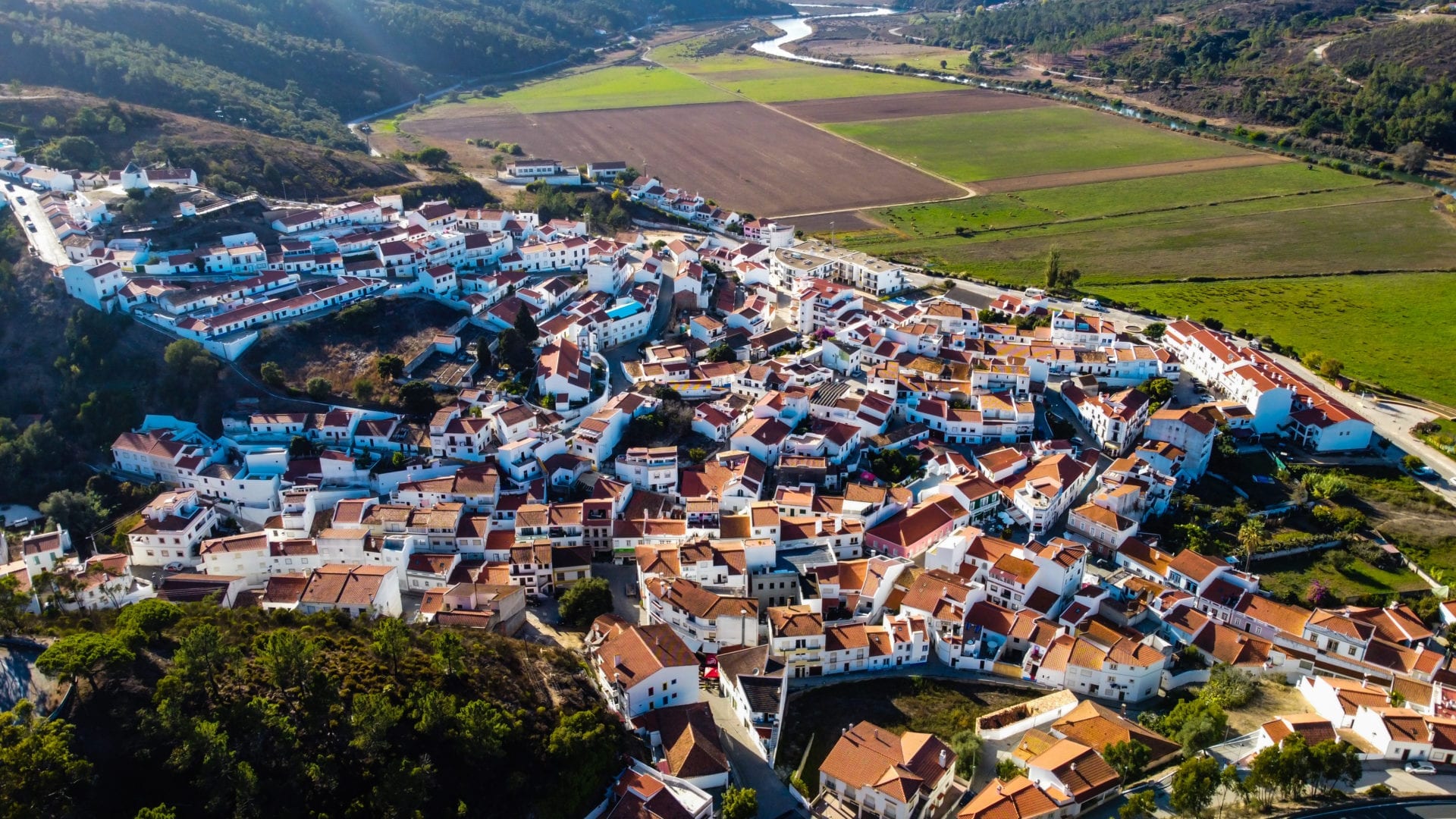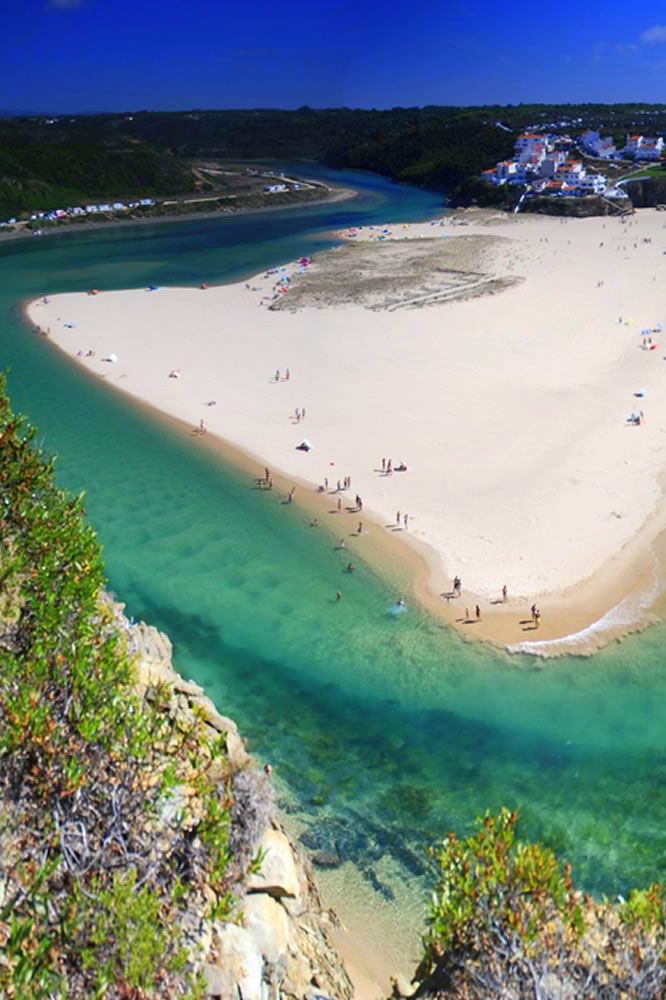 Explore Algarve with us. To support our work you can book tours and excursions on our website.