Second most popular tourist destination in Algarve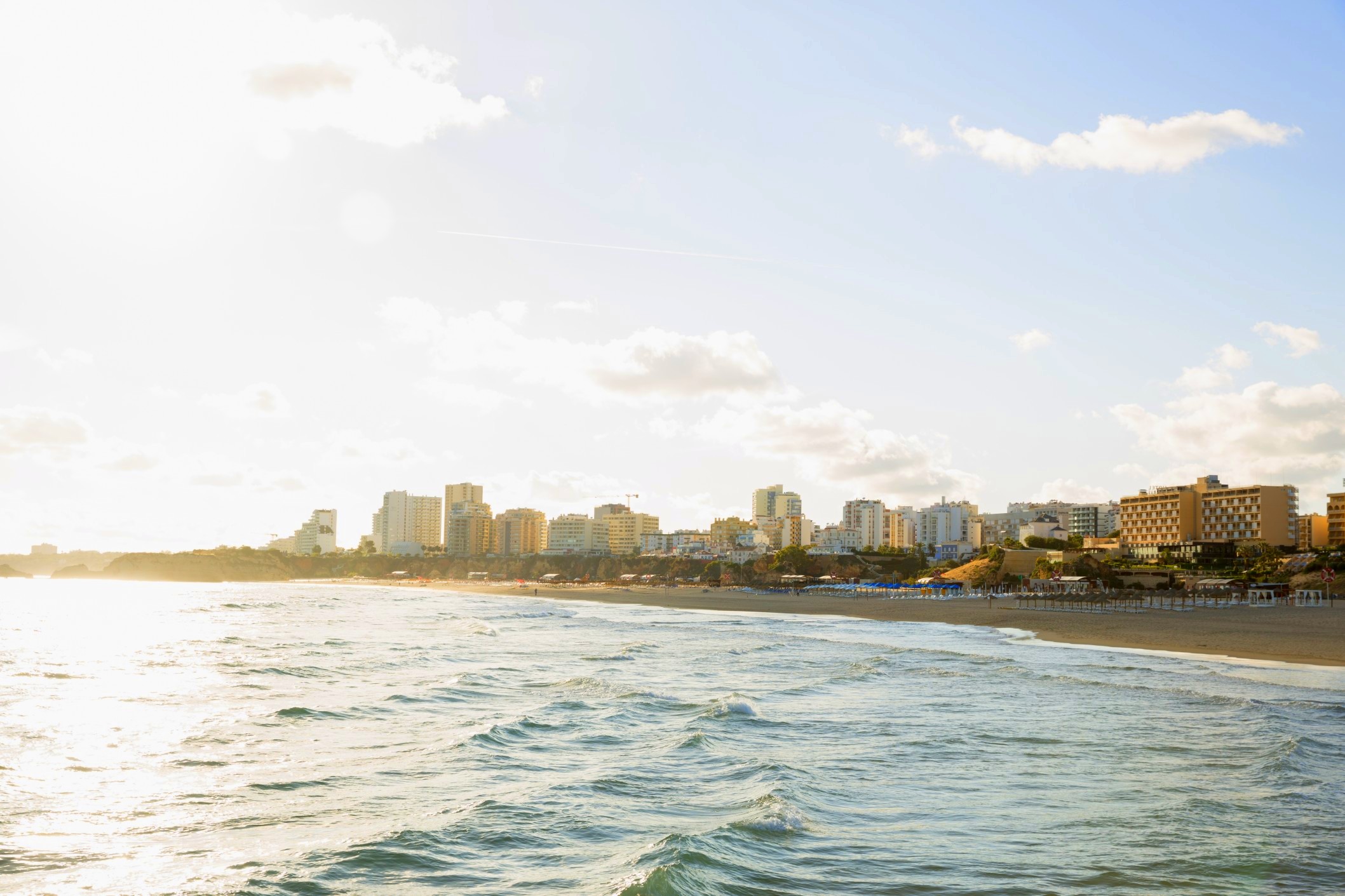 Portimão is quite a big town as for Algarve. Old town tightened to relativaly unconsidered sizes. A lot of Hotels and block apartments rented for tourist grown in instant. Portimão remembers Albufeira in this sense.
It is located at the mouth of the River Arade and its harbour has made a popular trading port from as far back as Phoenician and Greek times. Closer to nowadays it was fishing town and shipbuilding centre, it has nonetheless developed into a strong tourist centre oriented along its beaches and southern coast. Now it's one of the most popular Algarve city for beach holidays for different age groups.
Portimão south part is a coastline with amazing beaches. Tourism infrastructure is quite developed: numerous hotels, cafés, bars, parties, shopping centers. You'll also find places that offer sailing, wind-surfing, para-sailing water skiing and scuba diving.
Transportation: Portimão has a train station, which makes it easy to get to a lot of towns in Algarve. Also, there are some bus companies to go around Portugal and Algarve like Eva, FrotAzul and others.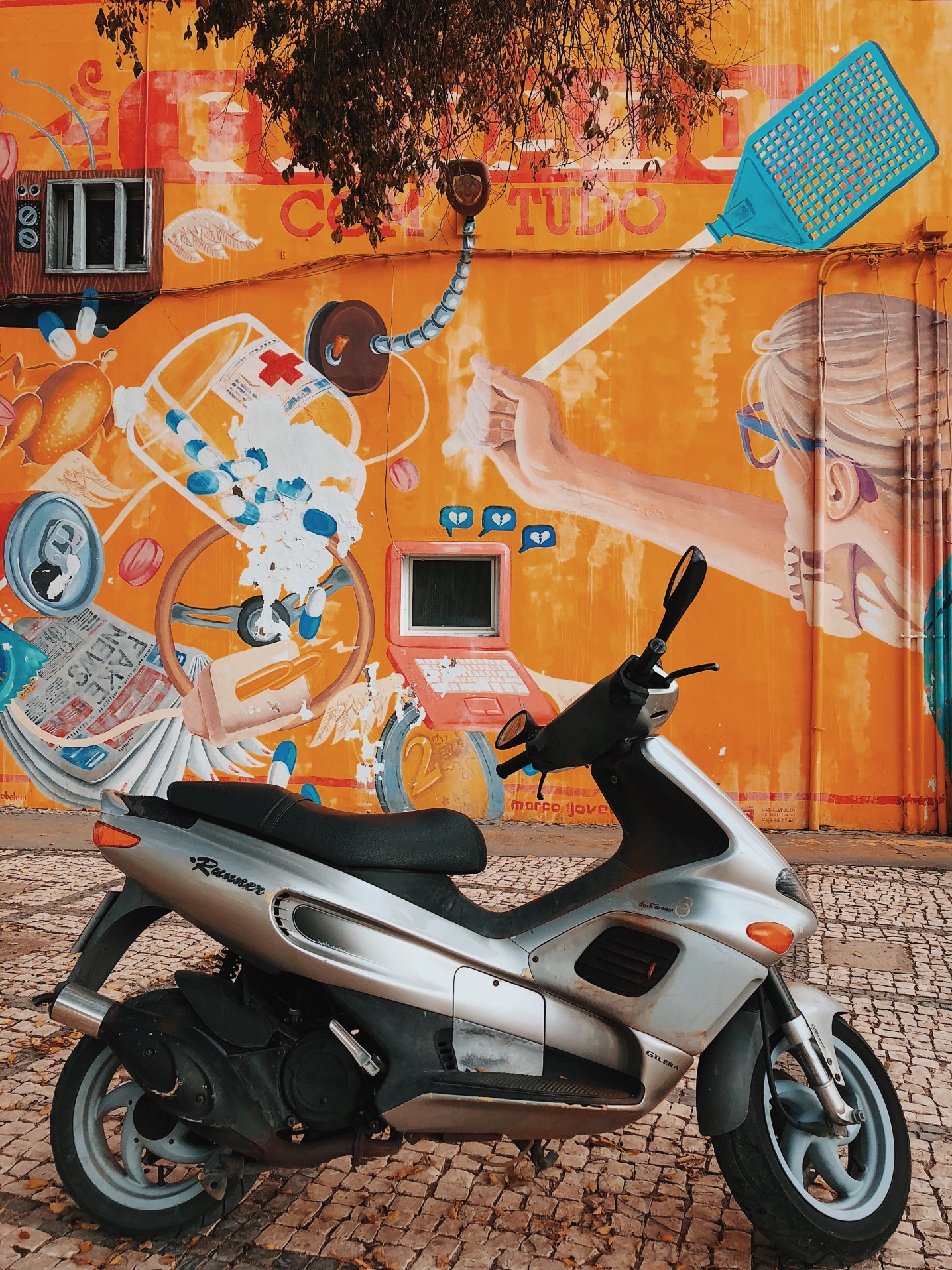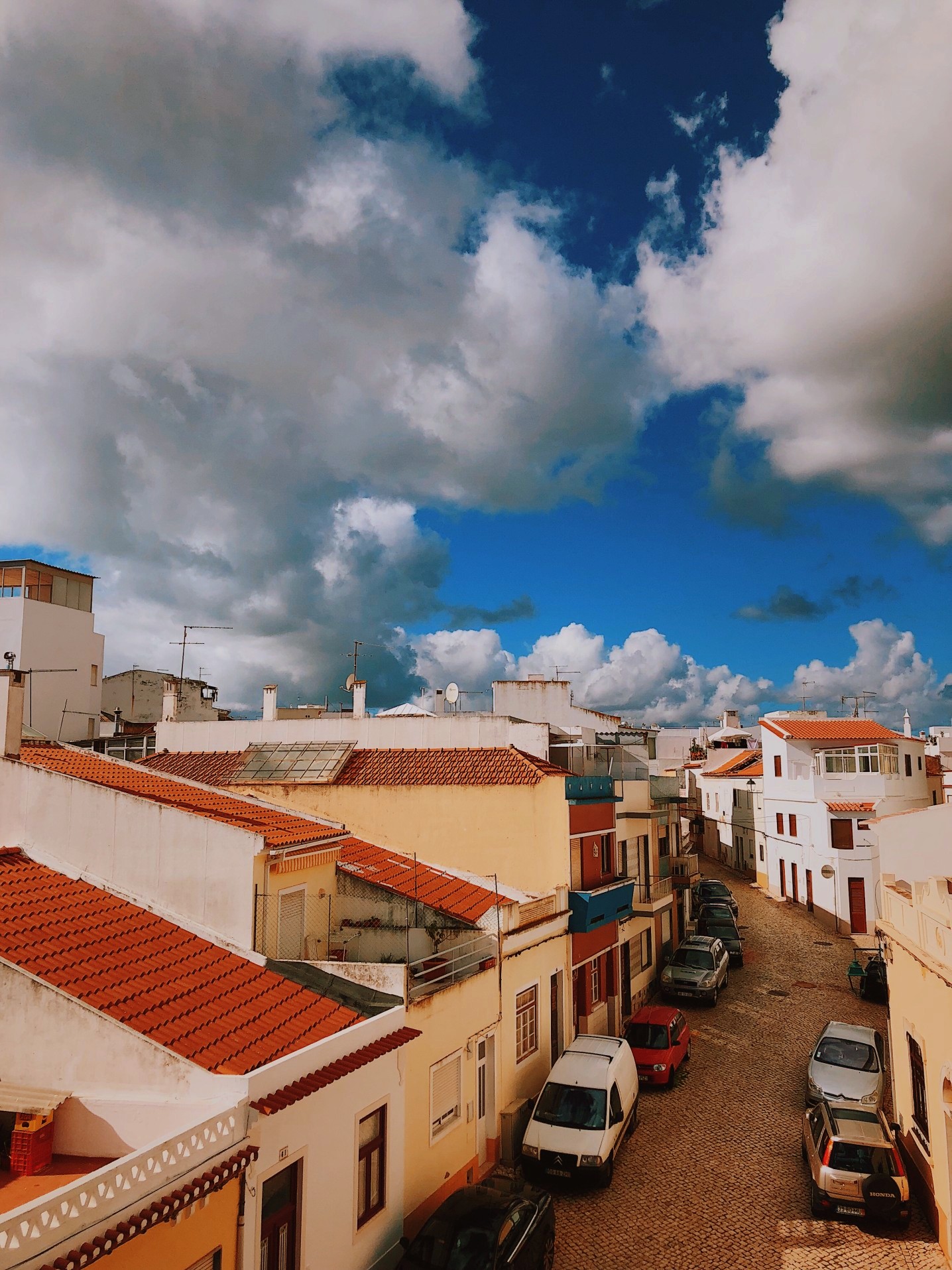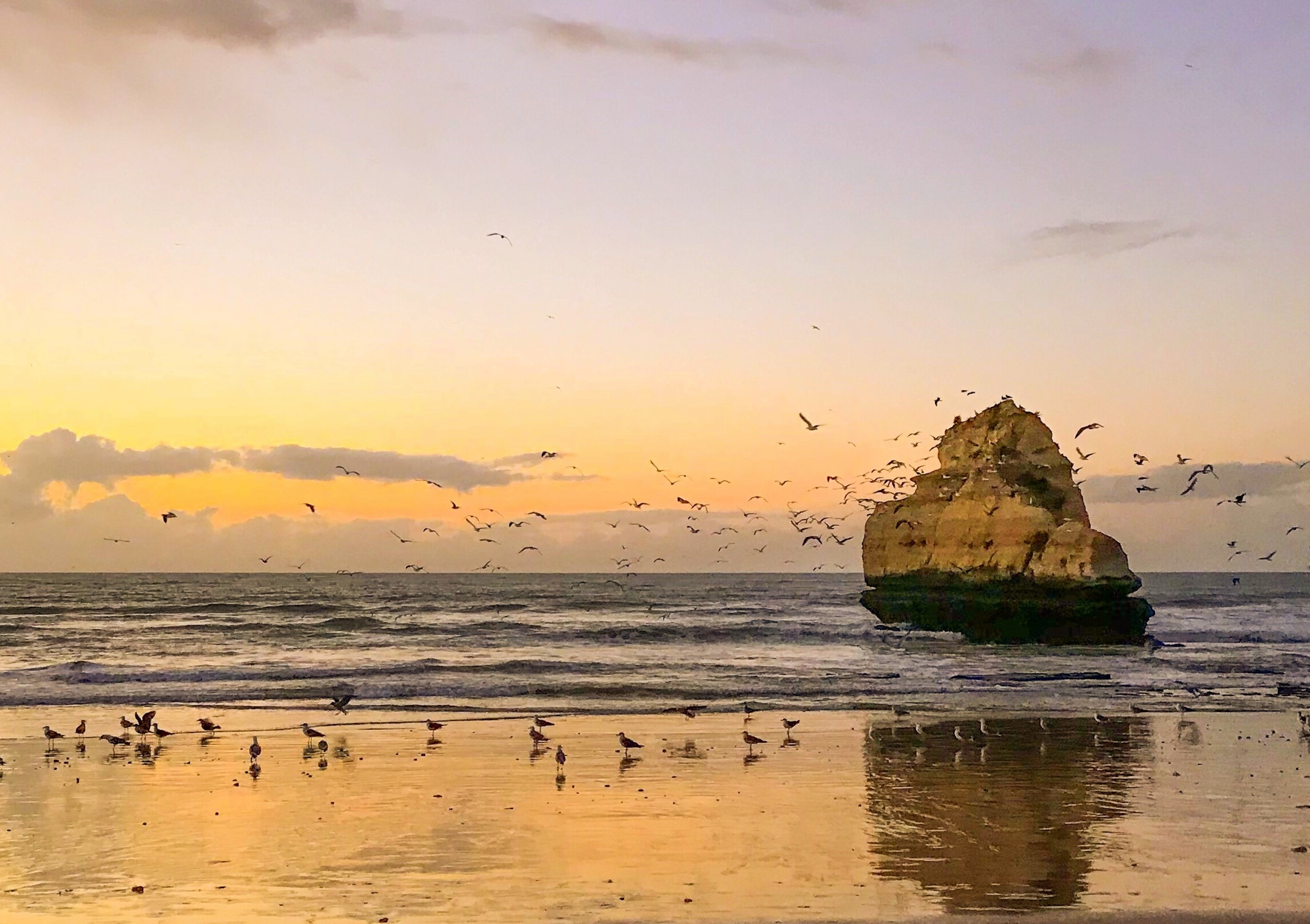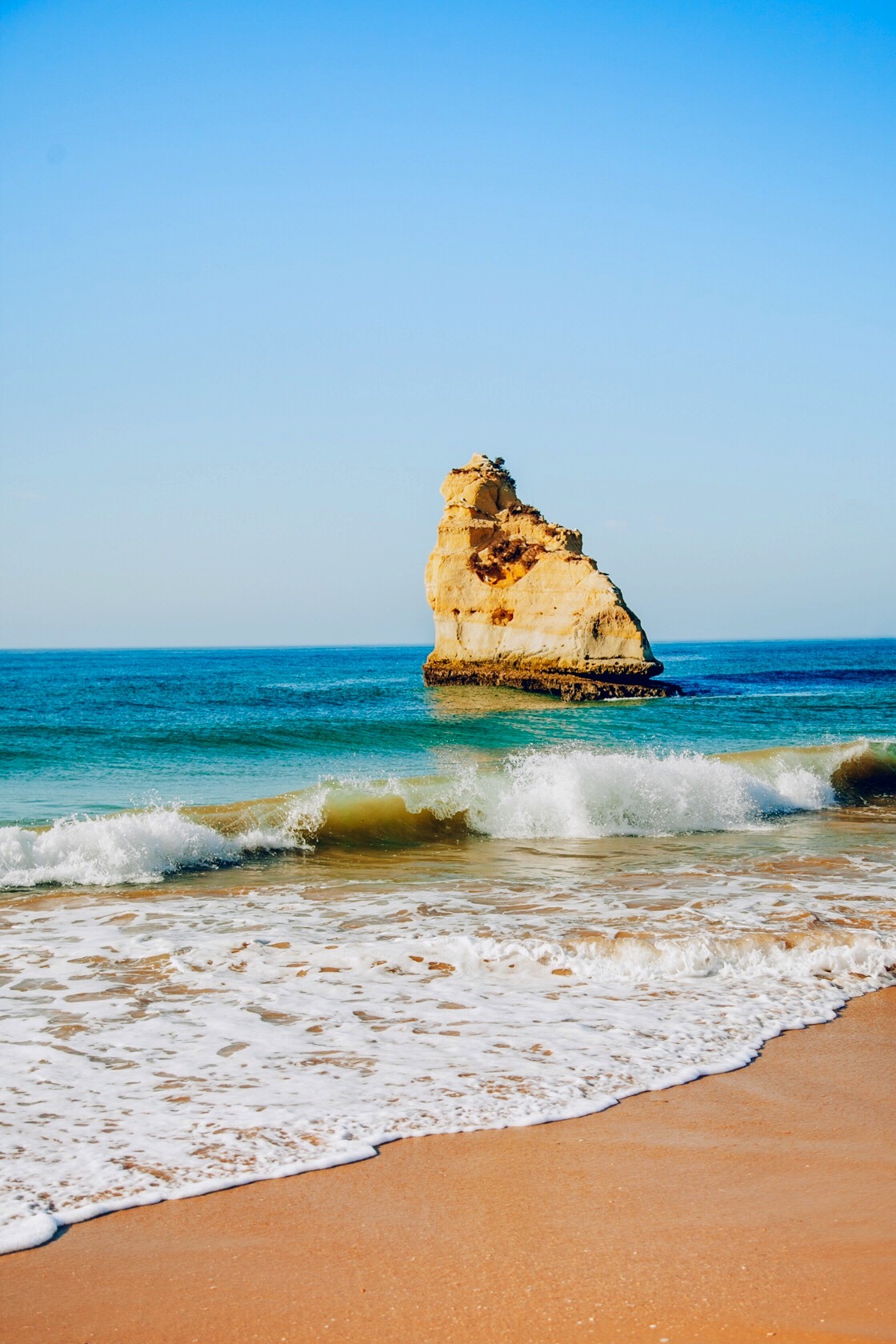 From eastern side Portimão surrounded by river Arade, which leads to Silves, Moorish town. Portimão historically has a strong connection to it. Riverside in Portimao organized into the palm alley, very pleasant to walk. On the other side of the river you will see Village Ferragudo.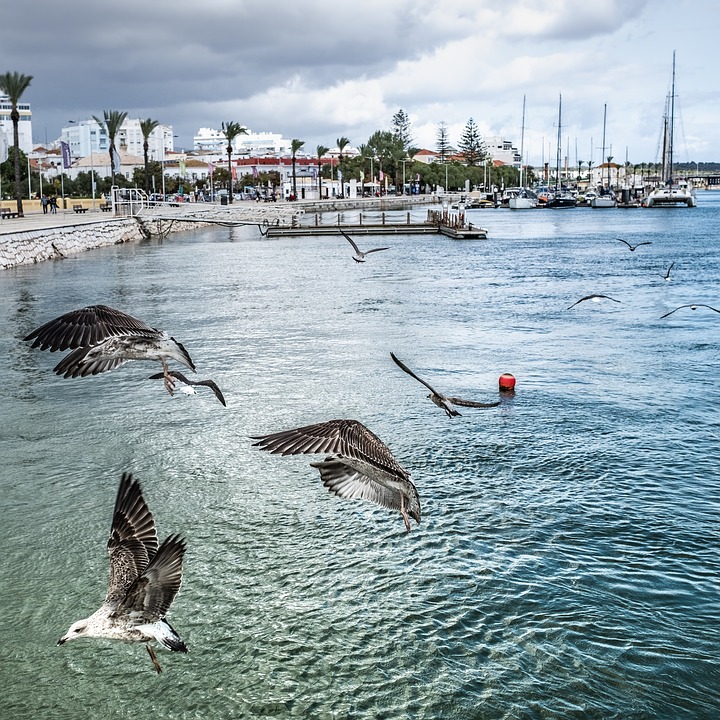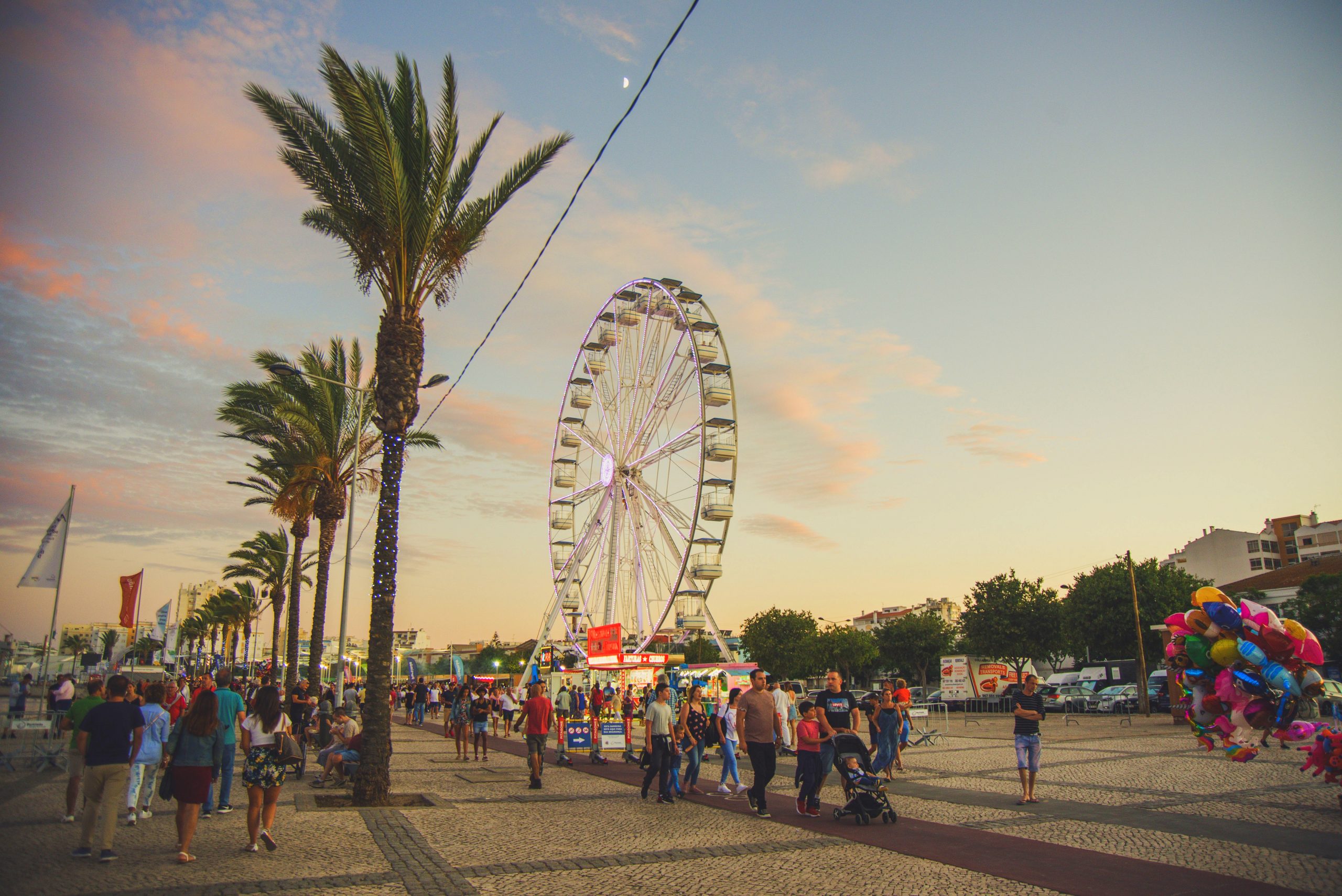 Biggest beach in Portimao is "Praia de Rocha", located in the center of the city, down the rock, spacious and long. Beach has rocky arcs and huge rocks left in the ocean or beach.  Its is easy to get there, just go down from the center of the city. From the beach, all the city looks like on the stage, because it stays on the one long high cliff.
In Praia da Rocha you find almost all water sports. From Praia da Rocha you can take beautiful long walks of many kilometres to Praia do Vau, another superb beach.
On the left end of Praia da Rocha locates jetty (an artificial long, narrow structure that protects a coastline) and small lighthouse on it. Jetty divides river and ocean side.
Near Praia da Rocha, you can also take the promenade on the cliff top, which leads to the Santa Catarina fortress (16th century). This fortress was built to defend the estuary of the Arade river. From the fortress, you can enjoy a magnificent view.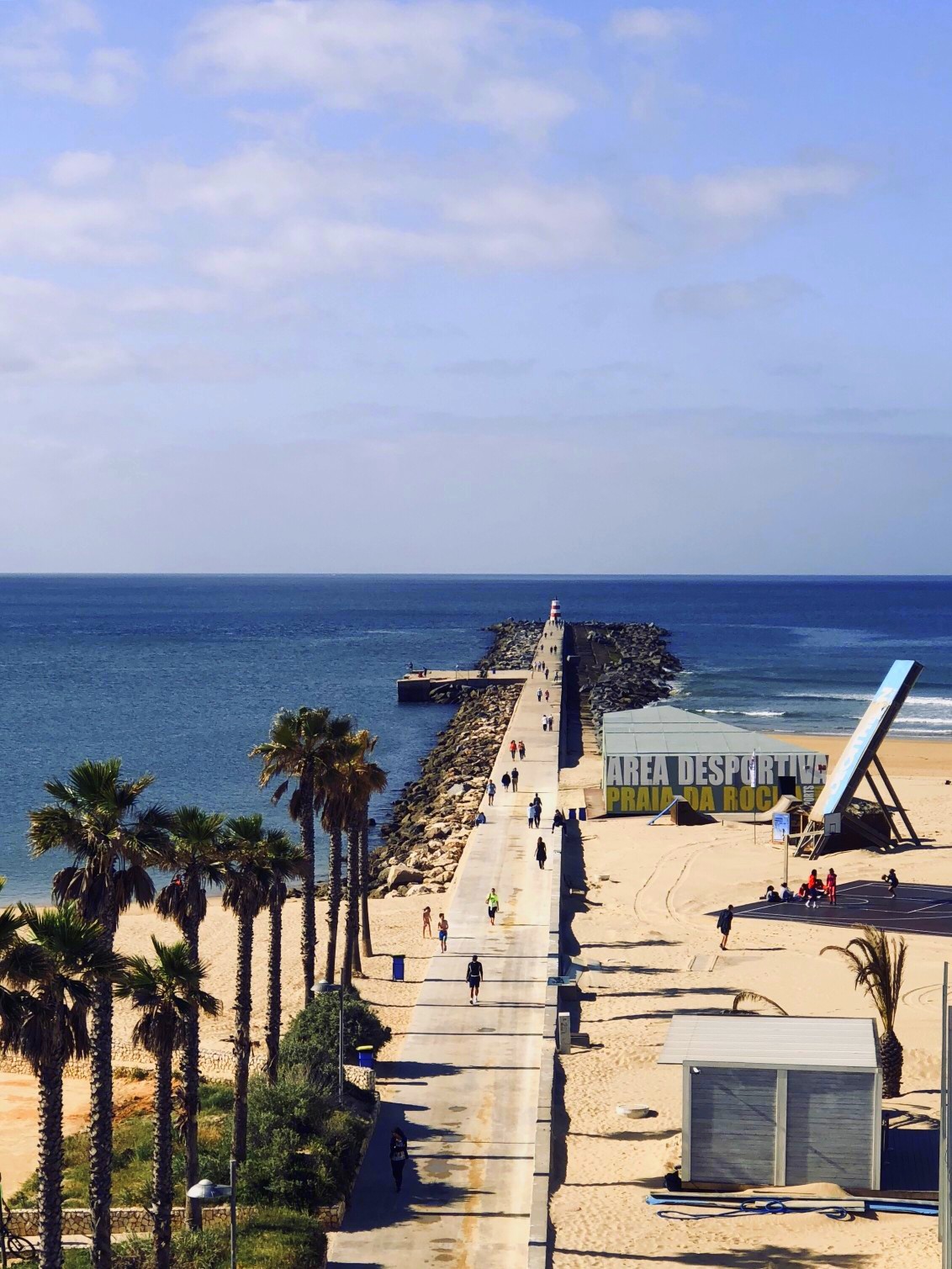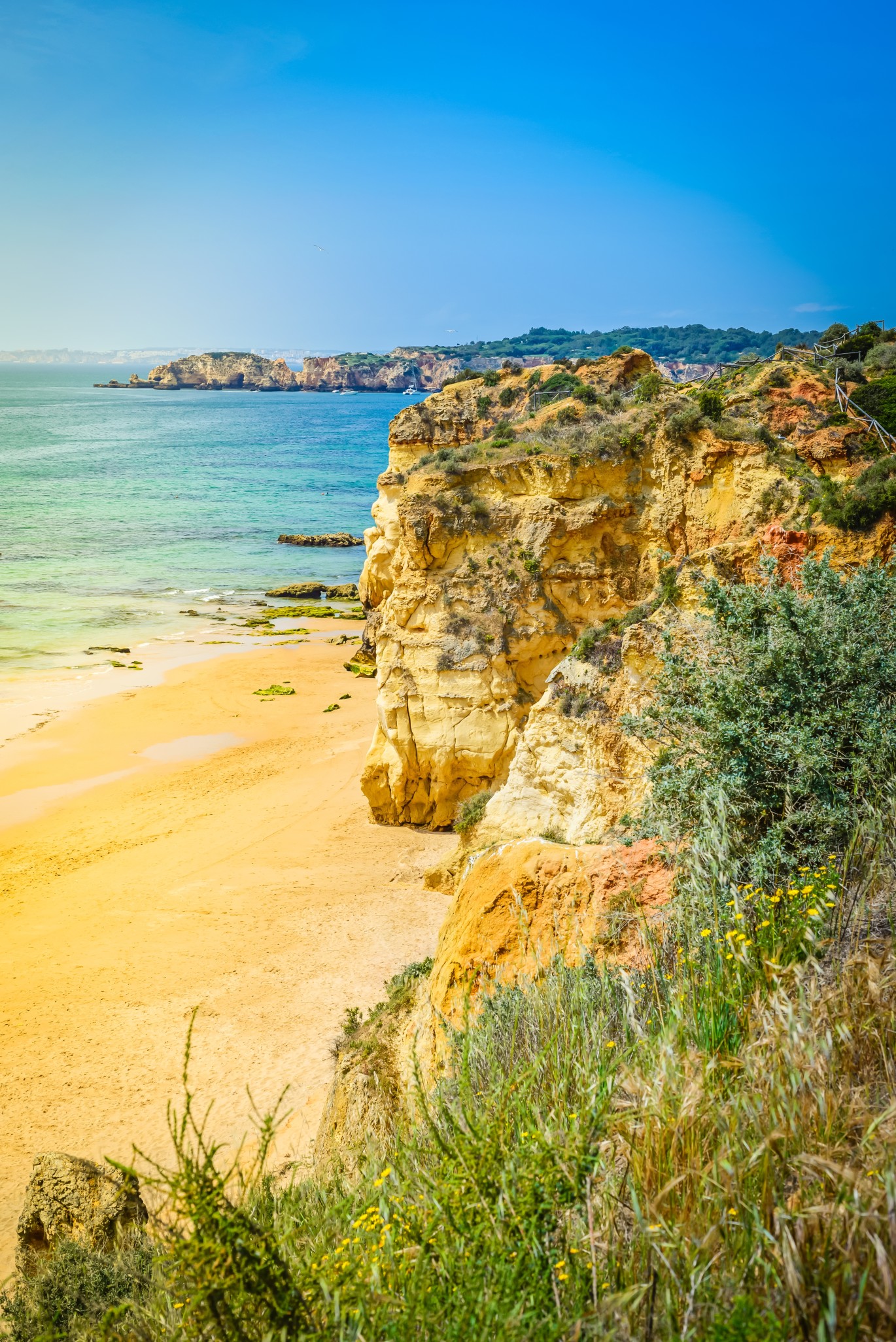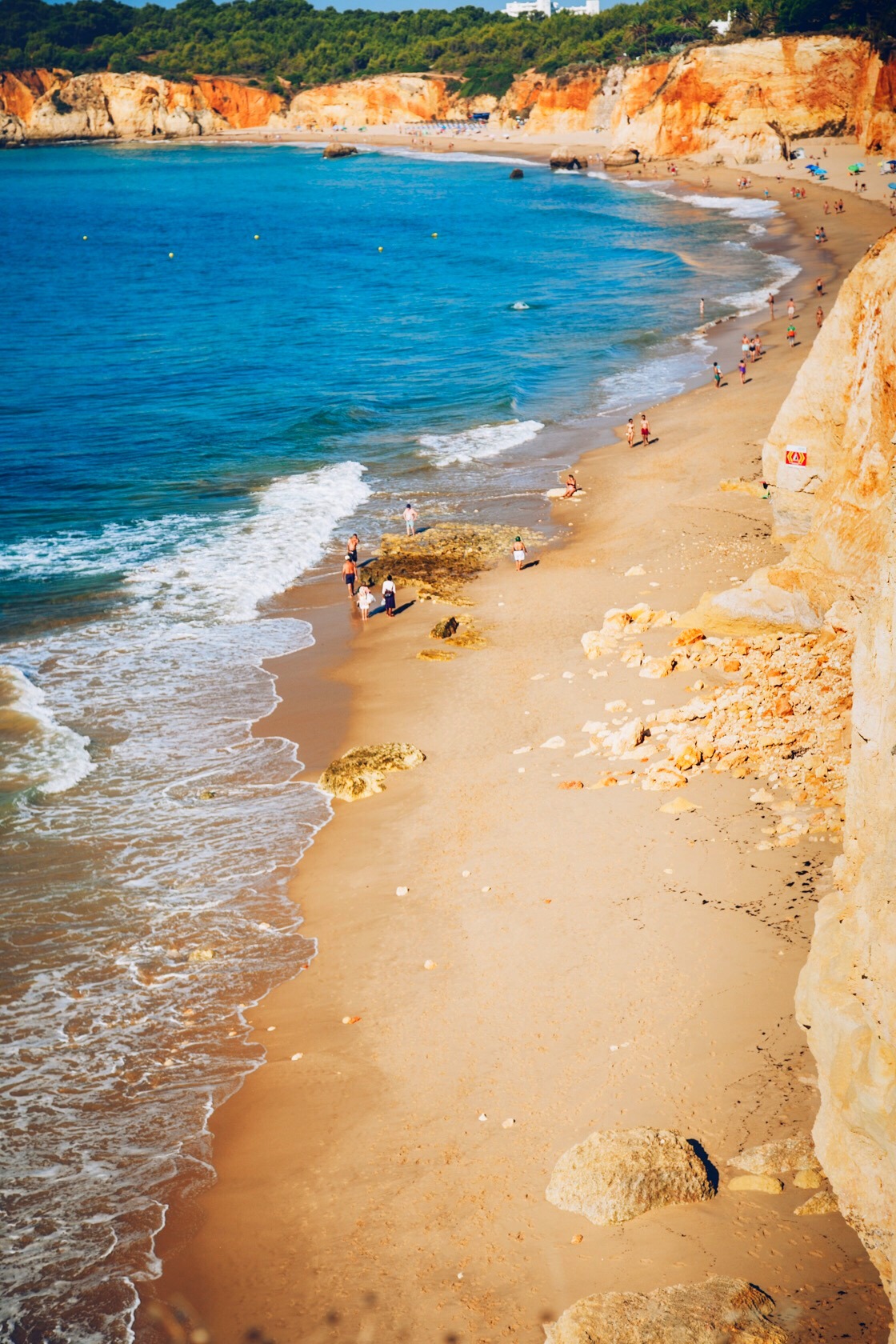 Ferragudo.
It's a village, which almost became a part of Portimão, only river divides these two settlements. Locals come to Ferragudo for smaller prices and beaches with fewer people. Also, one can look at Portimão literally from other side. There are also river beaches (Praia de infanta, Praia Grande, Praia da Angrinha) and some jetties to walk. On the river beach also locates Castle of São João do Arade.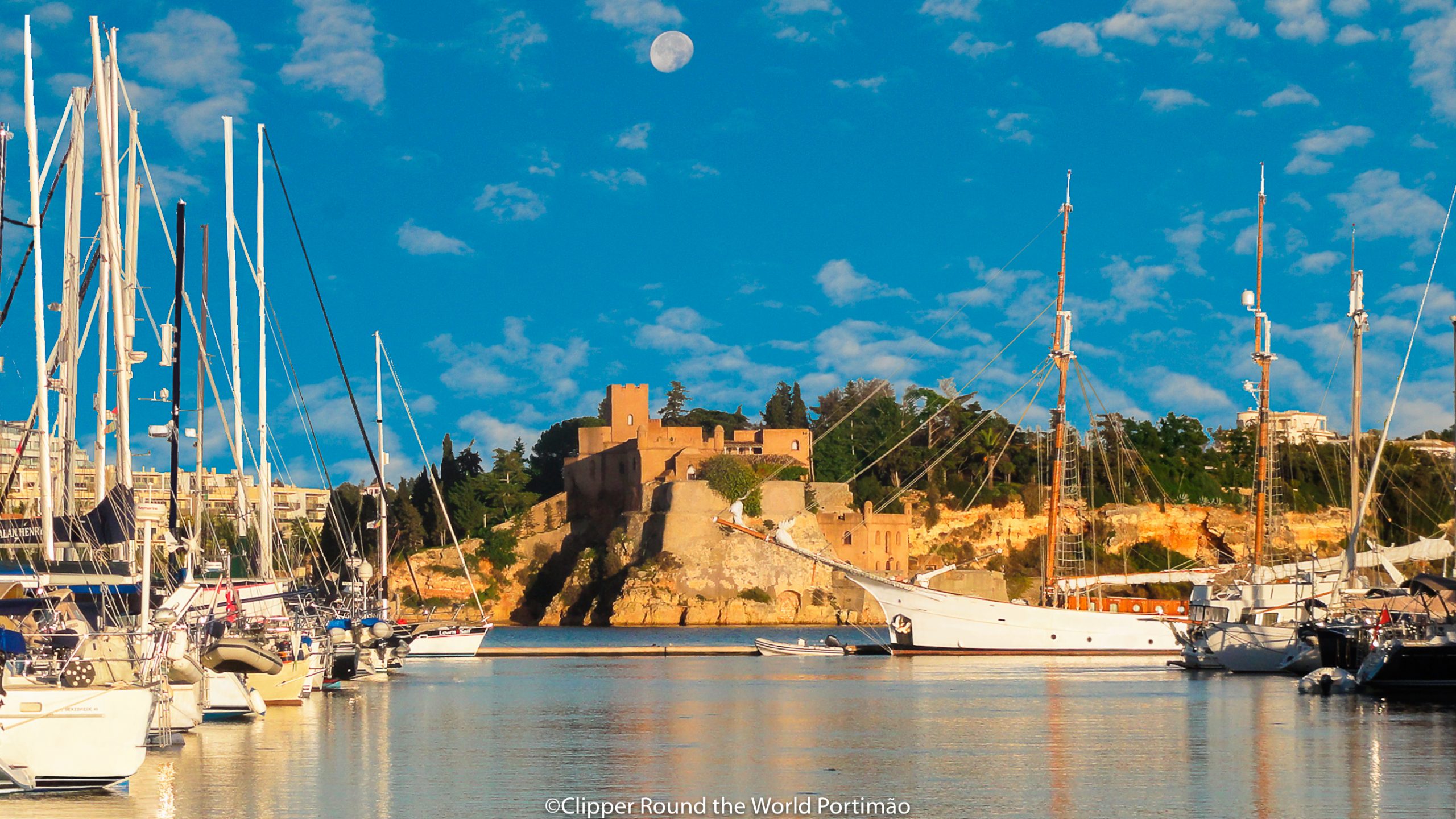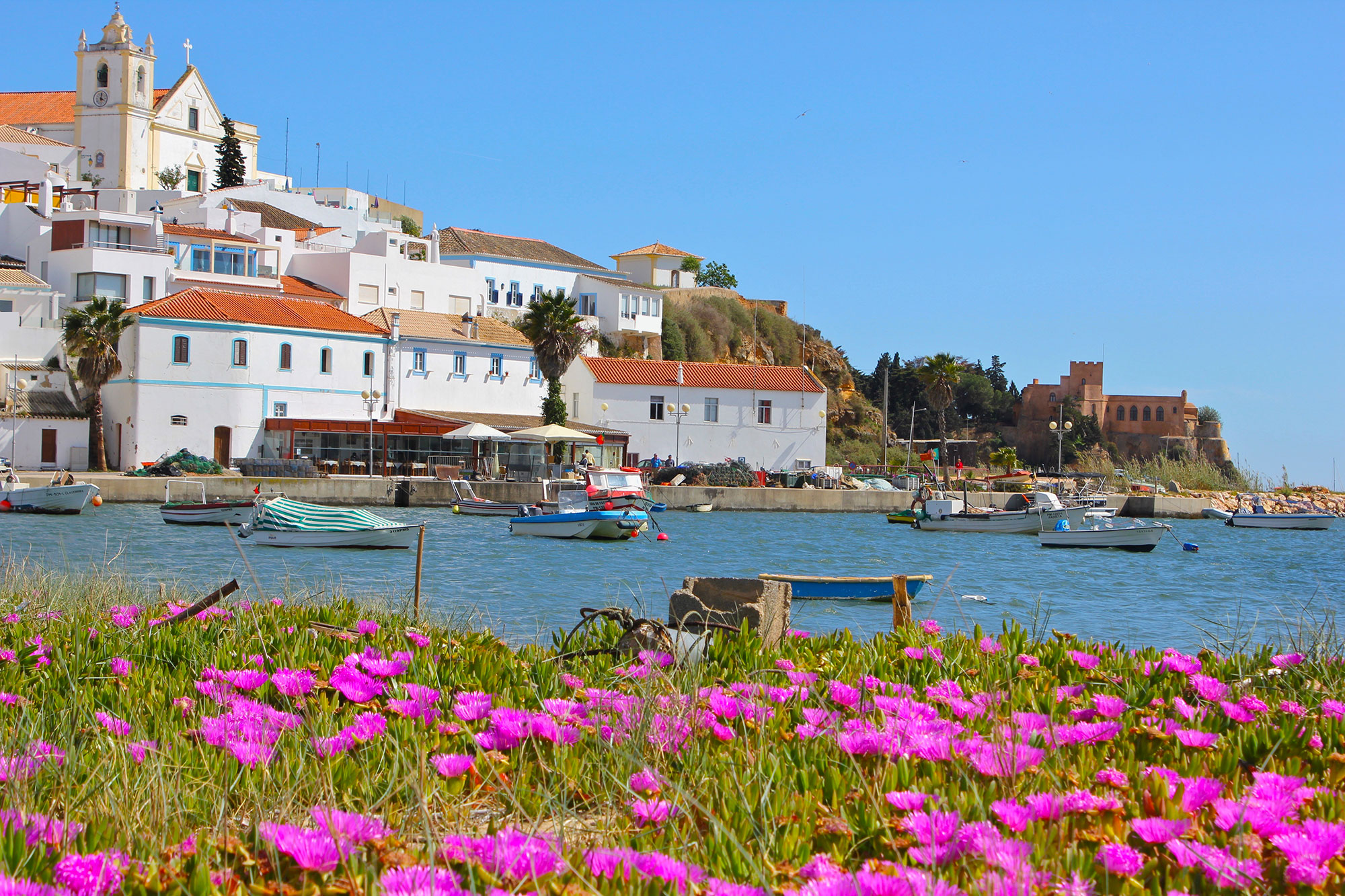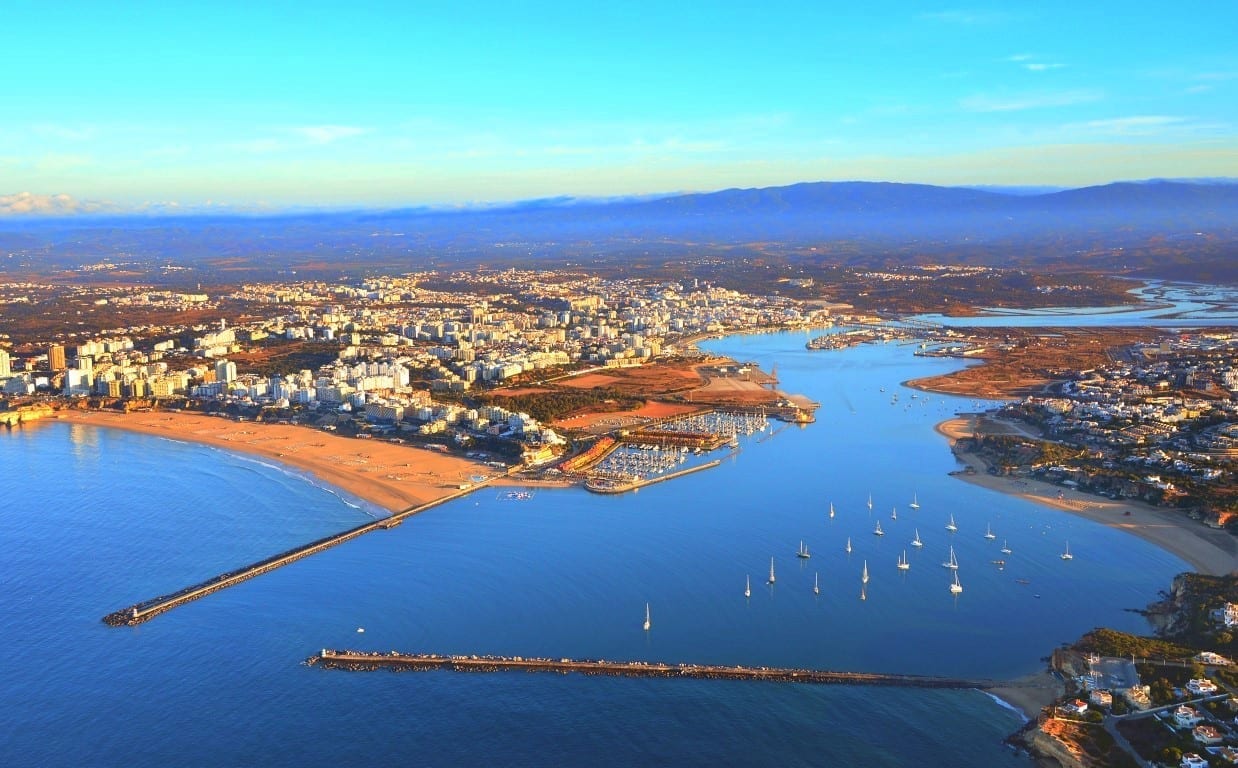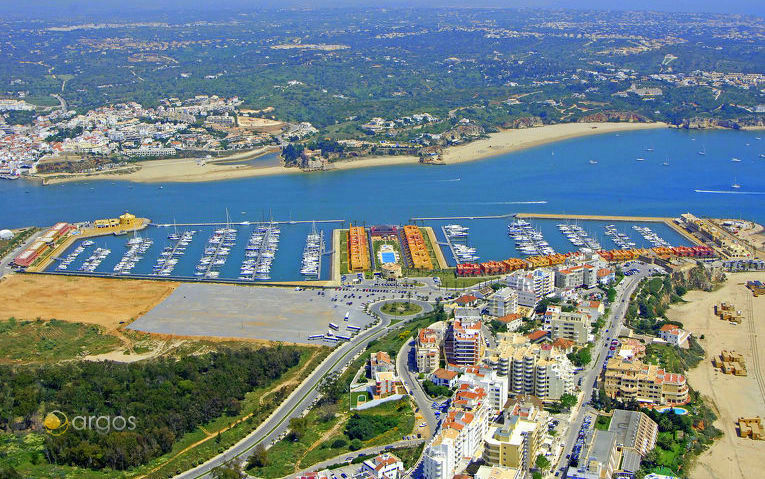 Silves
If you will take a boat on the river Arade you can reach Silves from Portimão. It's an interesting inland Moorish town with a rich history. Silves is built around a well-preserved castle and once was a capital of Algarve. To know more please click here.
 There are tours to Silves from Portimao. Also, you can check busses to Silves here.
Lagos and beaches
Town Lagos located 10 km from Portimao and very easy to reach on the train, just 15 min, 2 euro and you are there. Lagos has a very nice old town and authentic atmosphere. Please click here to know more.
Between Lagos and Portimao located nice beaches, not so full of people. You can get out of the train on the stop Meia Pria, which is the second from Portimao. Enjoy your beach day. 
Also between these two towns locates Alvor, a nice resort village with natural reserve and board hiking trails, very comfortable o walk.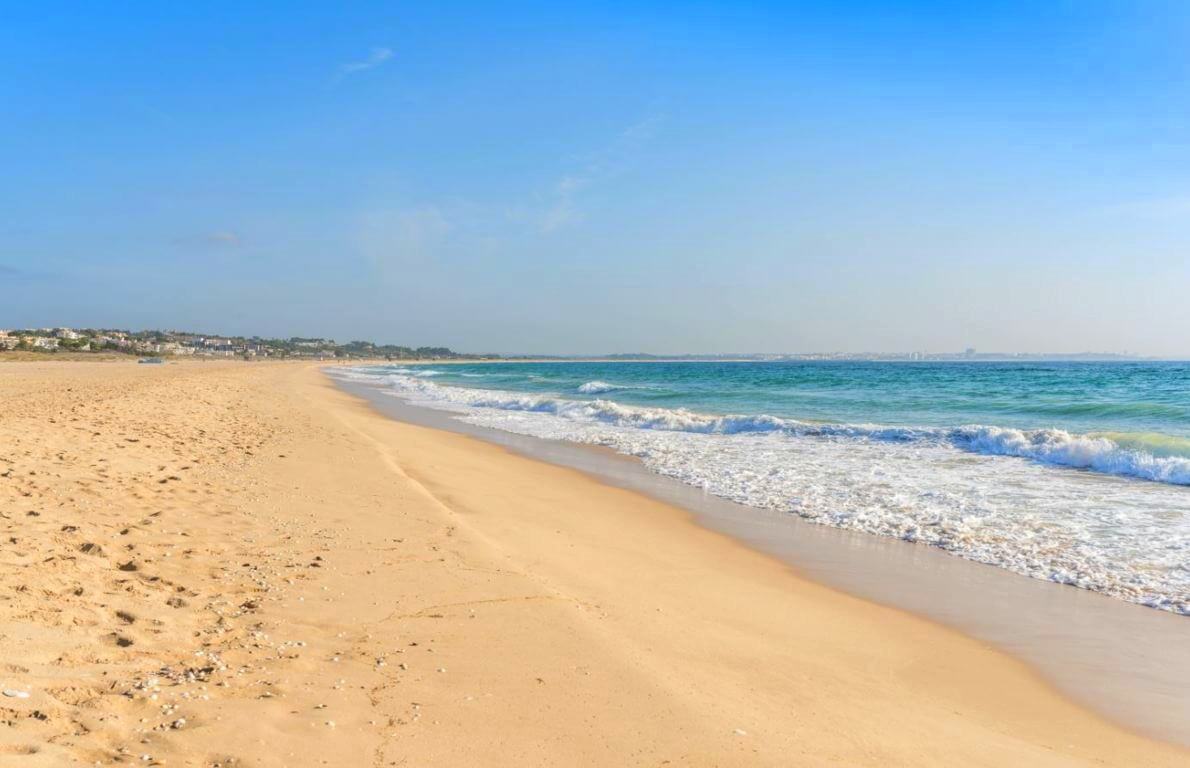 Benagil and Carvoeiro
Visiting Benagil, Carvoeiro and their surrounding will not leave without emotions. Amazing caves and beaches, rich nature. Recommended. Unfortunately, train rails don't go there, but there are busses and tours.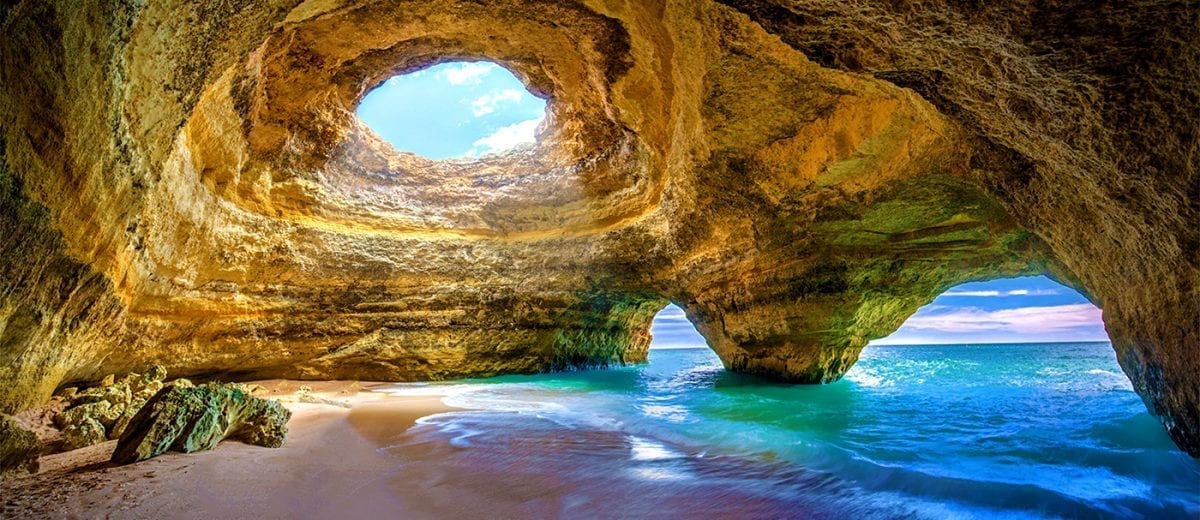 Monchique
Town and surroundings are the ideal nature holiday destination. Locates high on the mountain and famous for hot springs. The mountains memorable for remarkable views over the landscape and the area is great for people who love to walk in nature.