NATURE BEAUTY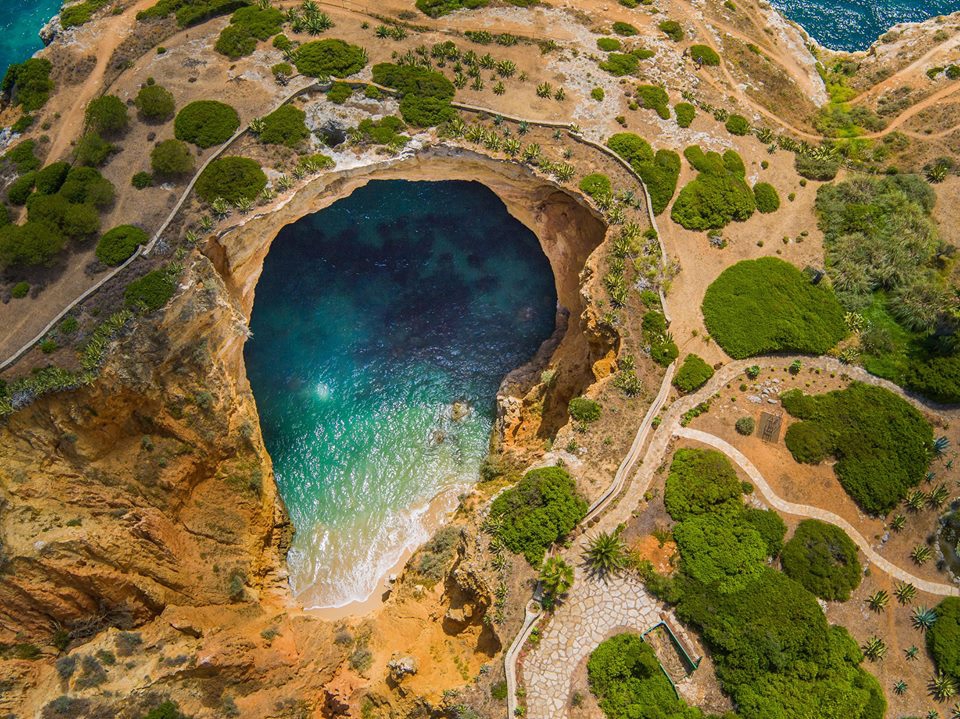 ,Please click on the blue text to know more.
Benagil is a village where one dreams to live their relax life. Located on the coast with amazing cliffs it became a tourist pearl.
Benagil became especially popular after developing the tourist flow to the Benagil caves. At the same time, it's not so easy to get there. One needs a boat to get to the formations, as best caves are not possible to reach without water carriage. Most known cave is one with the hole in the ceiling in the middle of the round cave, rare type. So take a boat trip from Benagil beach to see the amazing caves along the coast. There are secluded boat access only beaches. Stand-up-paddle or kayaks 1-2 hours activities also a nice way to see caves from Benagil beach.
We know people who swim to the cave, but we aren't sure how safe it is. Safety also depends on tides. It's possible to check caves from the land, walking on the rocks from above, of course, its totally different view and can't be a substitute for visiting the cave from the water. Be careful, don't go to close to the cave hole from up, as formations are very fragile and easily can be destroyed and fall together with you or without on the people who can be down.
Benagil caves tours are also available from Carvoeiro, Portimao, Albufeira and some other places.
Another decoy of the village is its size, Benagil is small, so tourists feel exclusive and closer to nature. Portuguese white houses around the cliffs and hills make it look very cosy. Despite the small area in Benagil you'll find several restaurants that line the road up and down the valley. There are also a lot of nice hotels.
If you have any questions which are not answer on this Benail Guide just lets us know.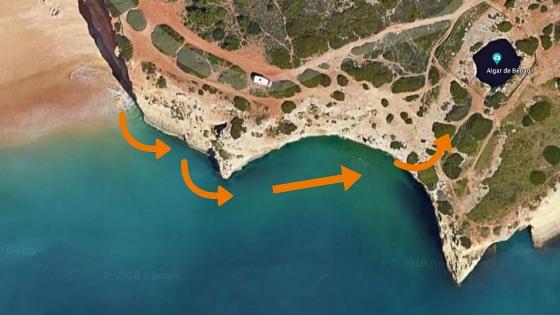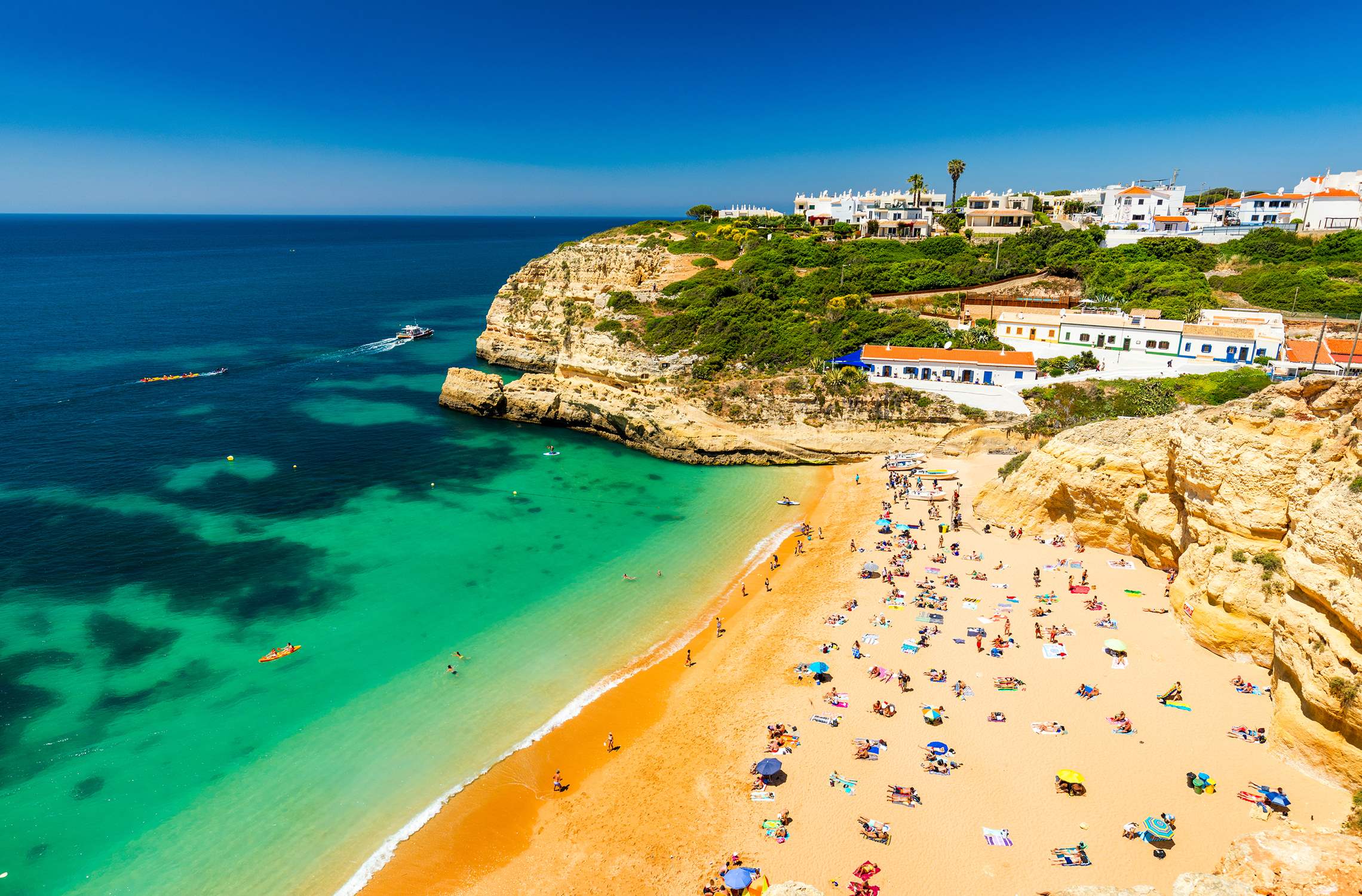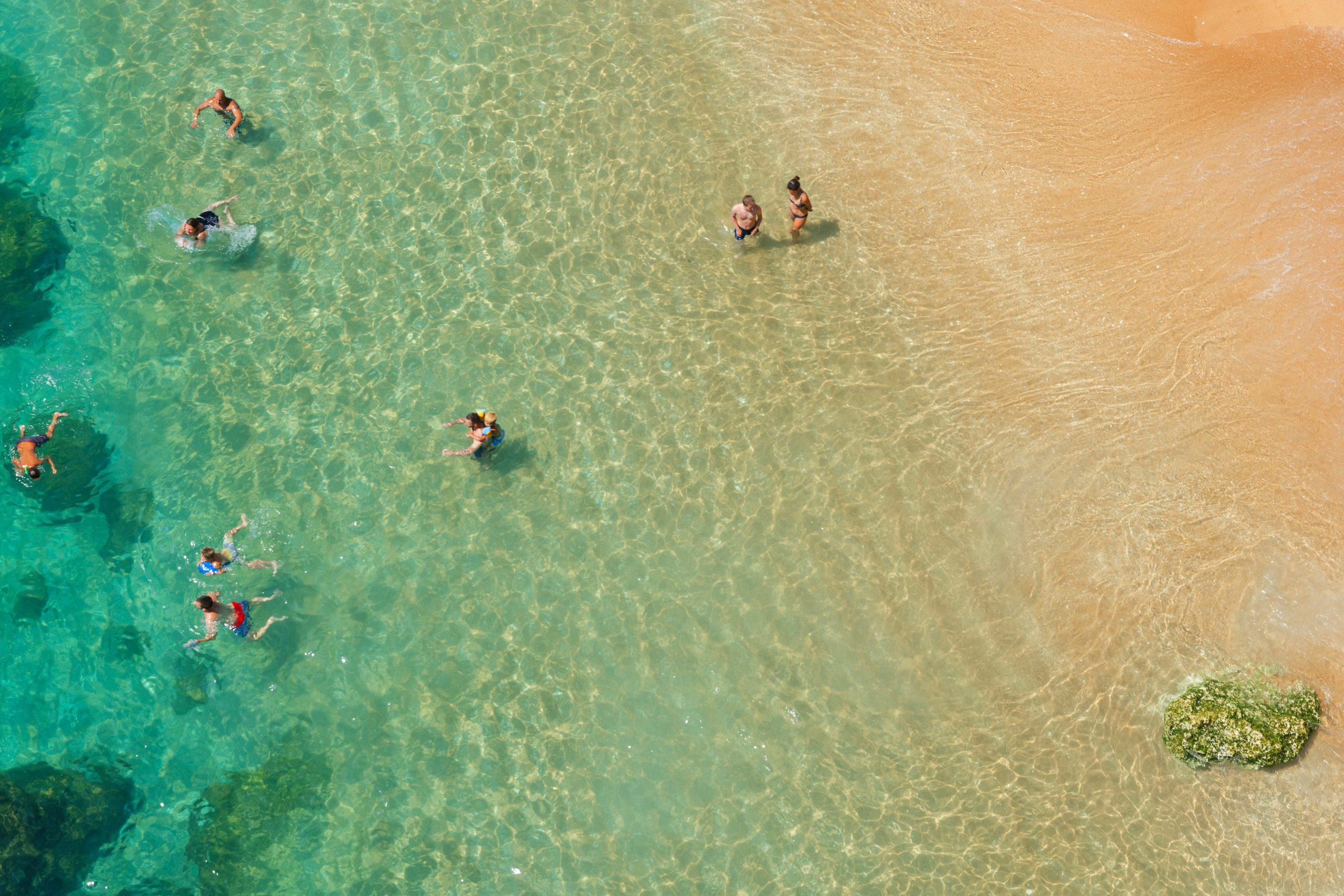 Beach Benagil is very nice, surrounded bt rocks, in July-August can be too full of people. There are some cafes and sea sports renting services.
We advise visiting other beaches around Benagil like Praia da Corredoura, Praia do Carvalho and internationally famous Praia da Marinha.