GENERAL TIPS
Please click on the blue text to know more.
We'll warn from the start, for decent exploration of Algarve 4 days is pretty limited time. This region is comparatively small. From west to east (from the west coast of the Atlantic Ocean to Spain border) is two and a half hours on the car. Regardless of the size, Algarve is incredibly concentrated with nature wonders, cultural attractions and places, where one can experience local atmosphere. Such an amazing mix together with warm climate makes a lot of Europeans visit Algarve and want to stay.
Though the region is quite touristy, most places preserved its authenticity, unique feeling of Portuguese "style" relaxation, Arabic vibe – the touch of mysterious south. It's such a pleasure to walk in white towns and villages with small streets, which were "not forgotten by God" and still live their calm life.
Highways in Algarve are paid, but national roads are mostly good. Traffic in summer can be intense, it depends much on the location. Some local roads of the west coast which lead to the beaches and inland Algarve are very curvy. They lay by the cliffs on the edge. While choosing the places we will discuss further we tried to filter locations with dangerous roads.
Remember to click on the links in the text to know more about places.
Starting the trip from Lisbon…
Intensive 4 days in Algarve, full of experience.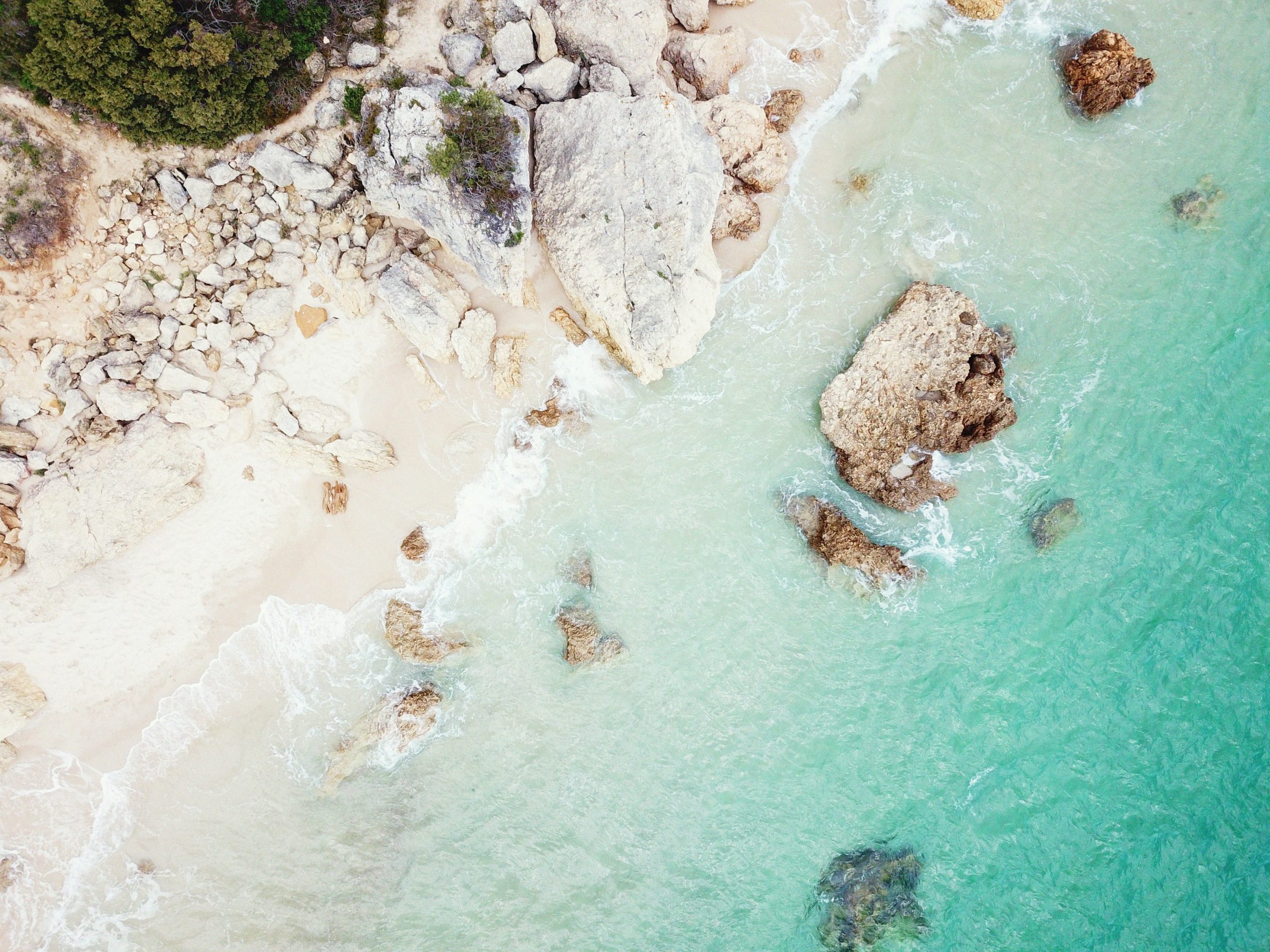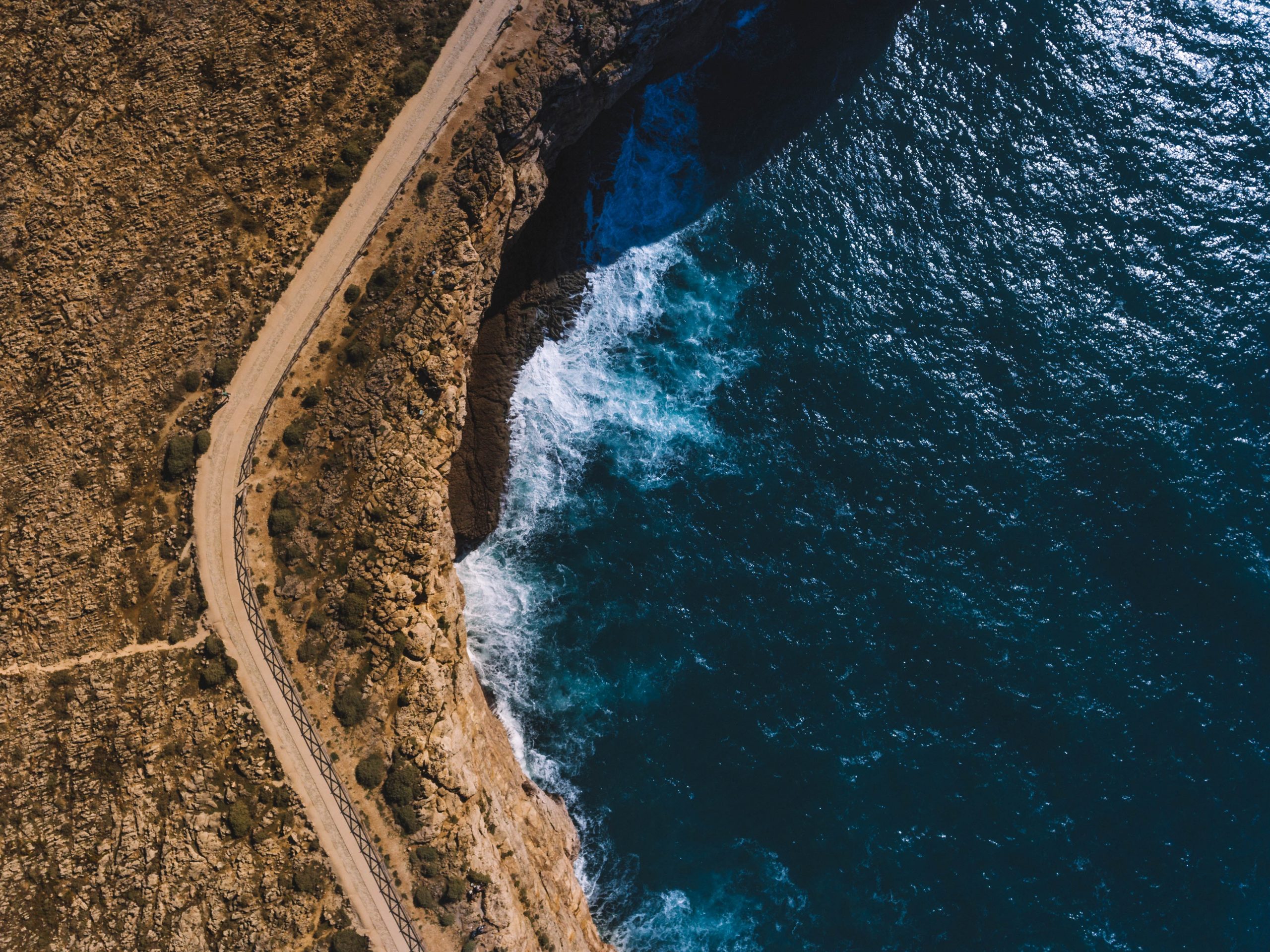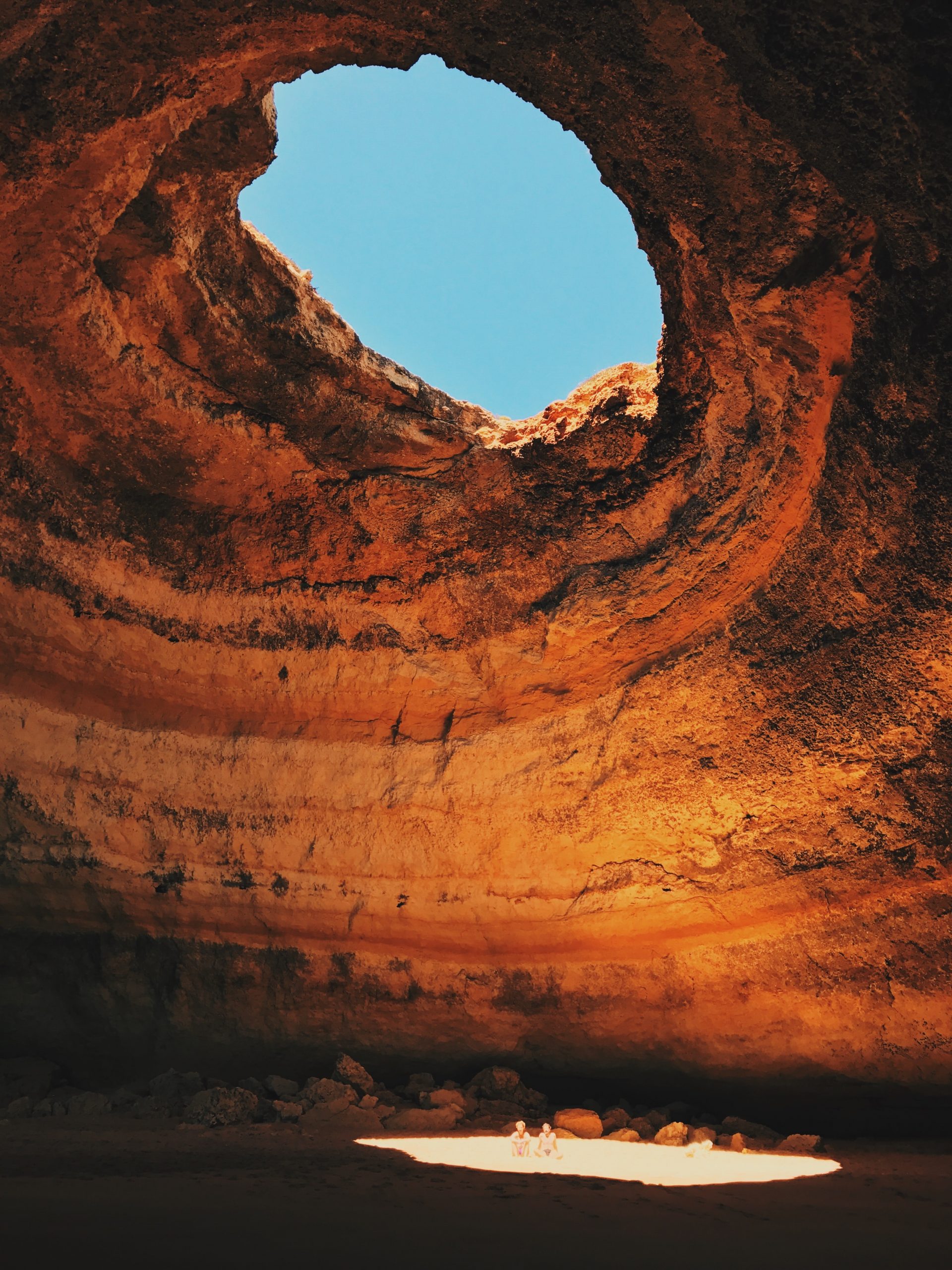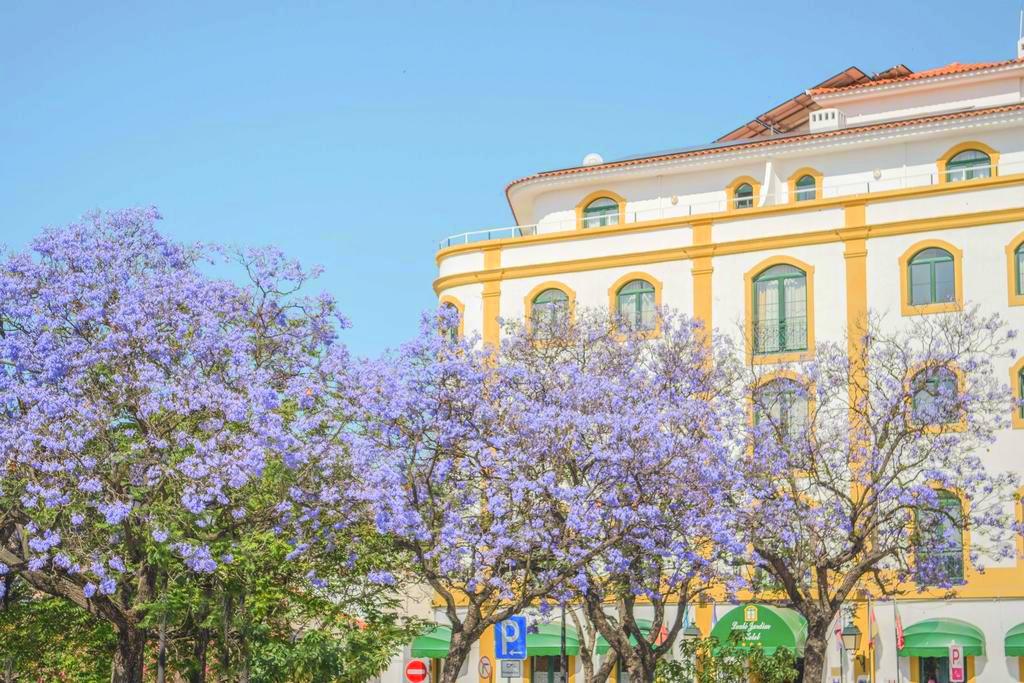 1ST DAY/START
Please click on the blue text to know more.
Aljezur
Going from Lisbon (2,5hours to Algarve), Odemira, Sines or another amazing point on the Portuguese west coast by the national road along the ocean we would suggest you to visit town Aljezur to have a meal or shop in the supermarket. Aljezur is a small atmospheric town with a lot of expats living there. Google before your arrival some events on various websites! Because of the big foreigners' community days here full of concerts, yoga and alternative happenings. From the first sight, it's just a usual small town, but if you try to explore you have all chances enrich yourself with deep experience. Being a foreign observer isn't about Aljezur. Try to connect with travellers from different countries. If you are a hippy-minded individual this place will certainly win your heart and bring connections for your soul.
Amazing rocky beaches
Around Aljezur lays amazing coast with high rocky cliffs and wild ocean. It's a place for surf height waves, so be prepared, maybe, you'll not be able to swim. Coastline here is ideal to sit on the beach, to feel ocean beauty and its destructive power. Also a lot of opportunities to surf. A lot of beaches here are truly amazing, for example, Arrifana, Canal, Vale Figueiras, Amado, Pena Furada. Explore! We feel the need for a special mention of Bordeira beach, which can be described as dessert near ocean, bordered by the little river going inside the ocean, and a cliff with wooden footpath to walk it. Maybe you can imagine it… Wish you to enjoy west coast, its cliffs, fresh beaches and hills.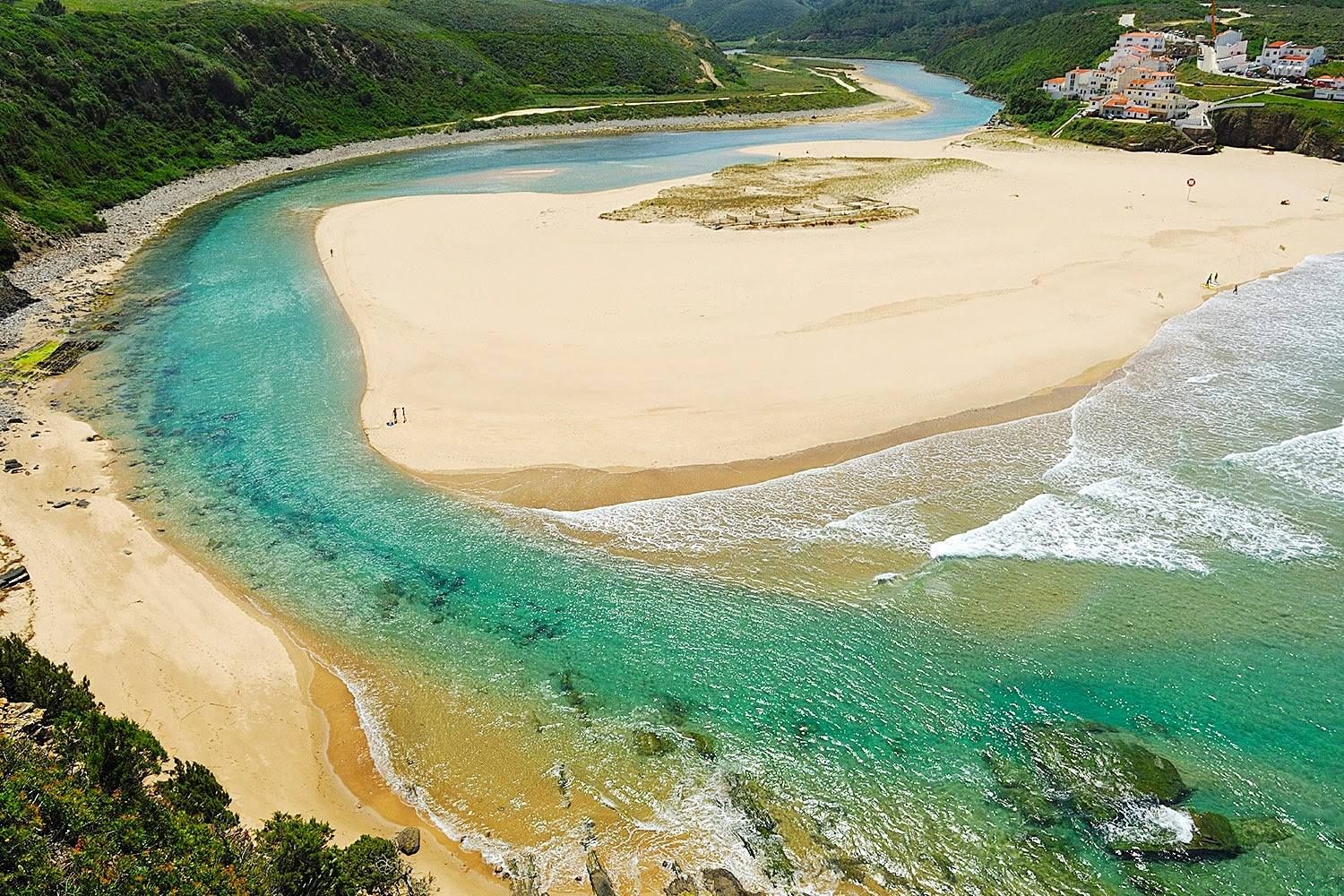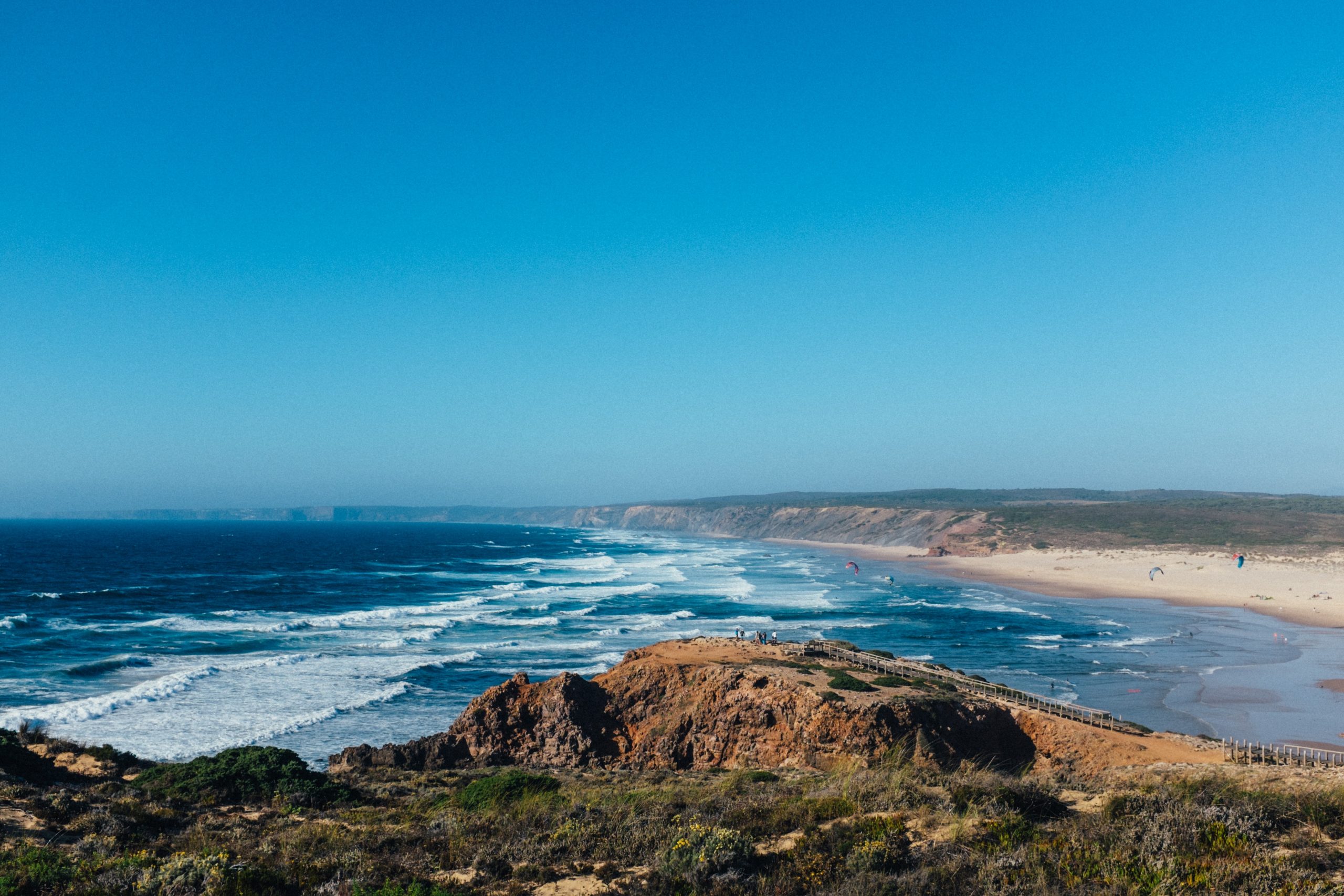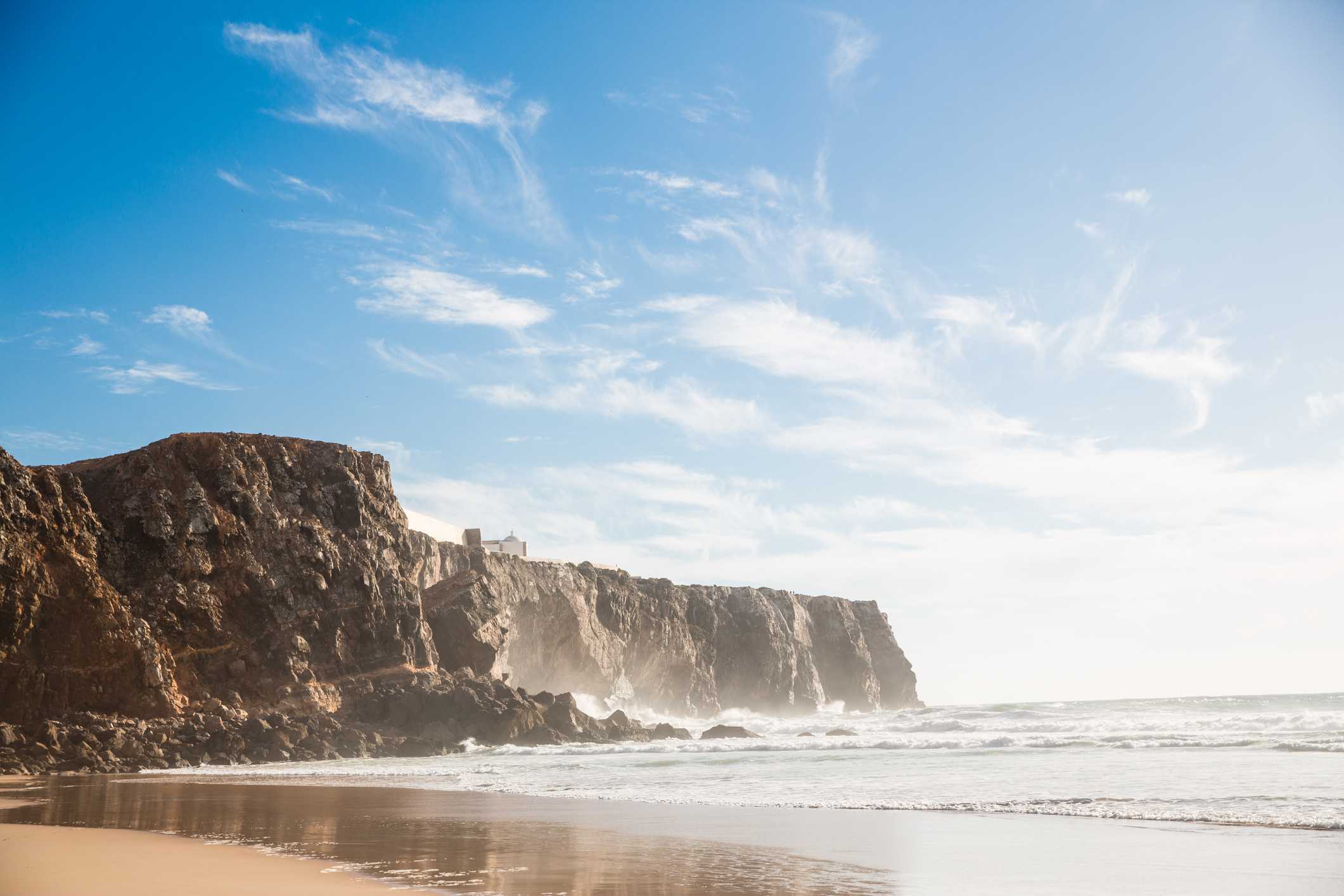 Sagres
Next and maybe the last destination of the first day is Sagres. The most west south point of Europe, a village surrounded by cliffs. There is a fortification nearby and a little bit farther (but still just 5 minutes on the car) is located amazing Farol (Lighthouse). From both fortress (Fortaleza de Sagres) and a lighthouse you can enjoy amazing views.
Surfing
Sagres is a very popular surfing spot. If the waves will be too high for surfing, you can enjoy watching big waves breaking the shore. Really unforgettable view, in Sagres waves can be crazy big. Season of big waves is in winter. Come for wildness if you wish, but prepare warm clothes. As for Europe even in winter Algarve has a pleasant climate. Though, near the ocean it's often windy, especially on the west coast. I mean super windy….
Camping with a tent
Using a tent can save one from a lot of expenses. Also it's an opportunity to sleep near the ocean. In winter south coast is ok for a tent with the sleeping bag. Here it's easy to organize overnight stay for a person without much camping skills. In summer tent isn't needed as its warm enough, sometimes even too hot to sleep just in the sleeping bag under the night sky. In Algarve there are a lot of camping places with all needed, its much cheaper than to stay in the guest house. Also, you can find amazing wild places where it's not forbidden to put a tent. In summer night on the beach with a sleeping bag is very usual activity in Algarve, as many young people find it as amazing timespan.
So, in the end of your first day you can spend the night in Sagres, or nearby on the south coast on the way to Lagos. Coast lands are full of houses to rent. People book on Airbnb and local websites.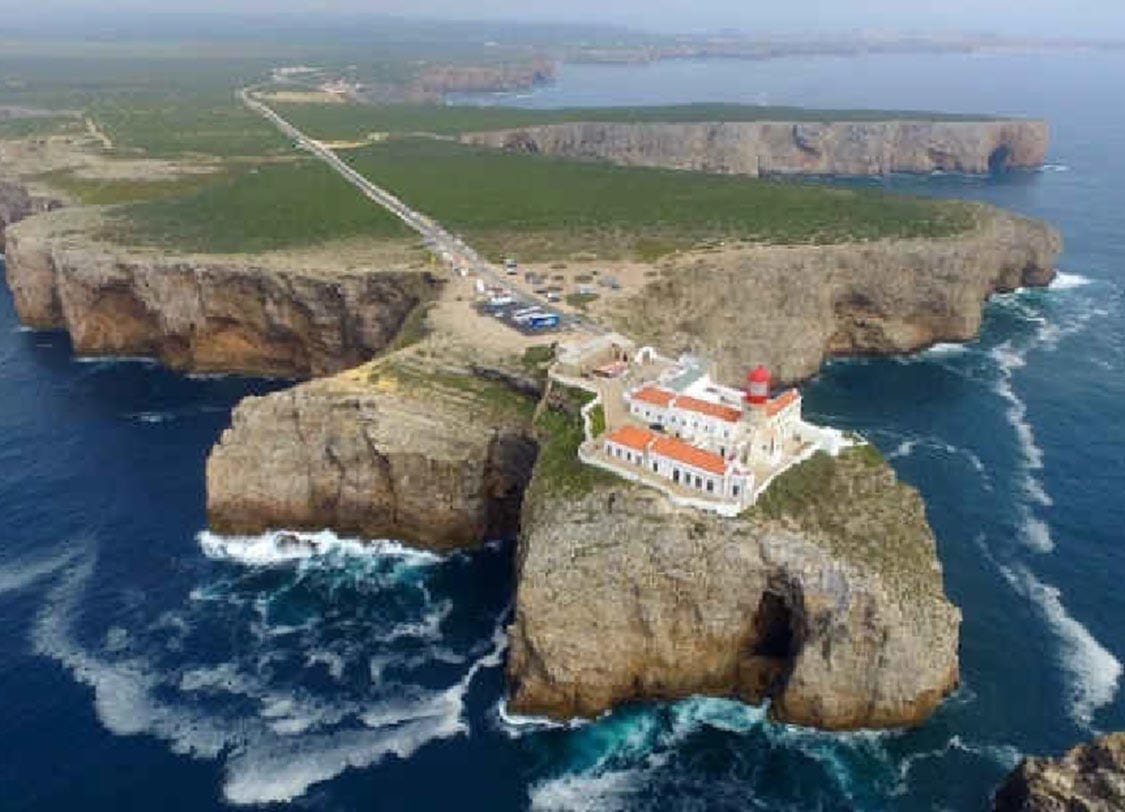 DAY 2
Please click on the blue text to know more.
Lagos
After meeting your sunrise near the ocean and morning swim lets go to Lagos. From Sagres to Lagos it will take you around 40 minutes. Pearl of the Algarve. Lagos for sure is the most beautiful city of Algarve and its described by this link, as a lot of other places on our website.
The whole day I would recommend you to spend in town, enjoying the beach and walking in the old town, sitting in cafes on the old street and in the evening meeting sunset around rocky beaches. Also, check as many beaches as you can, they can be more or less the same, but so different in the same time. Walk through one to another beach if its low tide through arcs and mini caves, or up the cliffs if its high tide. By walking and exploring you can find amazing sights of Lagos which are closed to lazy tourist.
Because your previous day was all on the road maybe it would be nice to relax in Lagos, stay there for the whole day. It's a lot of different bars and cafes, many of them have good vegan or healthy options.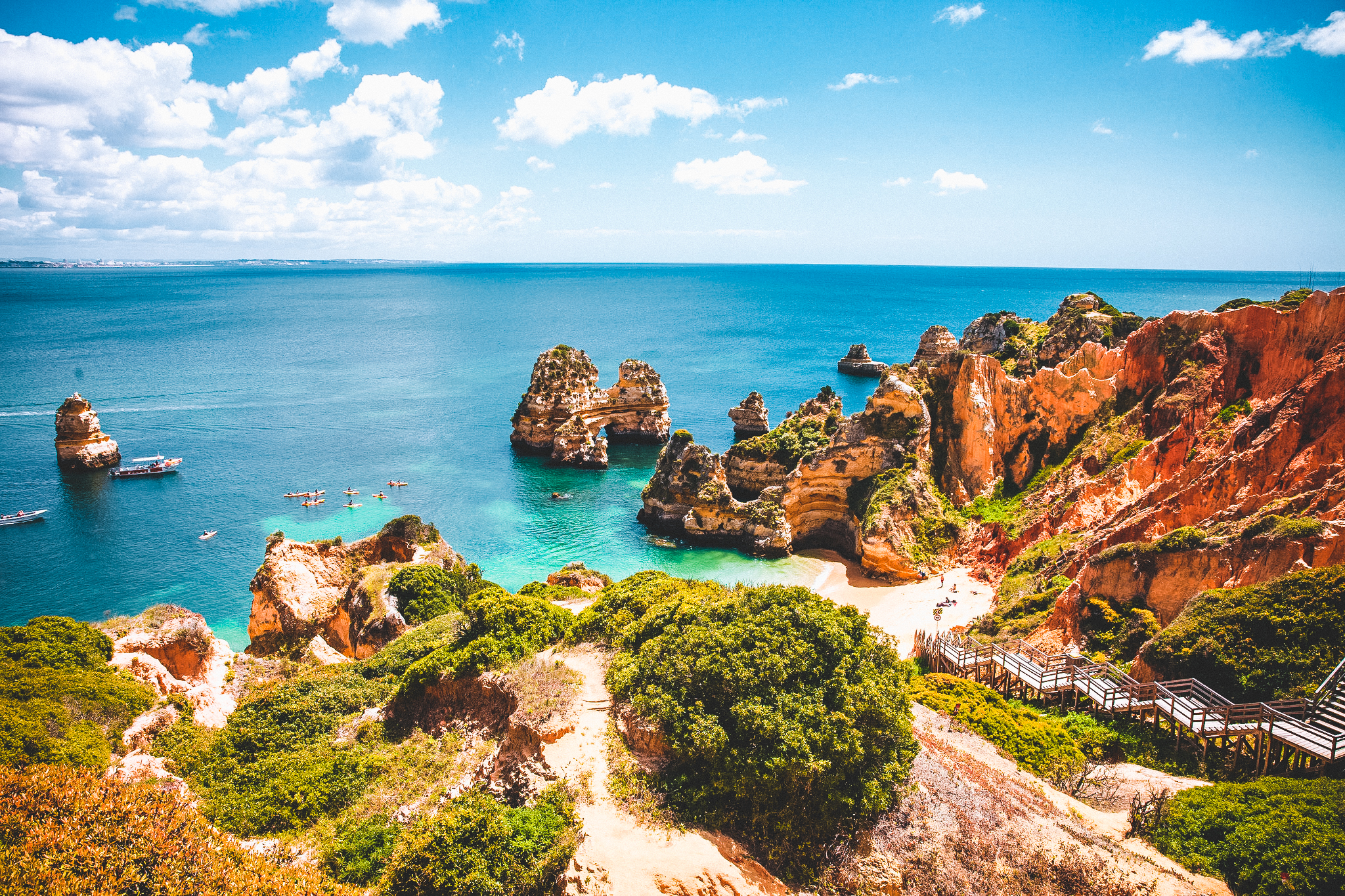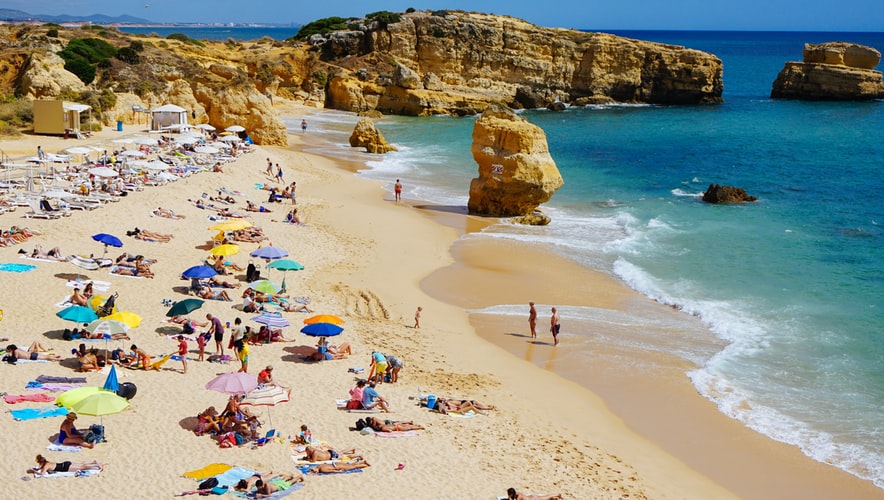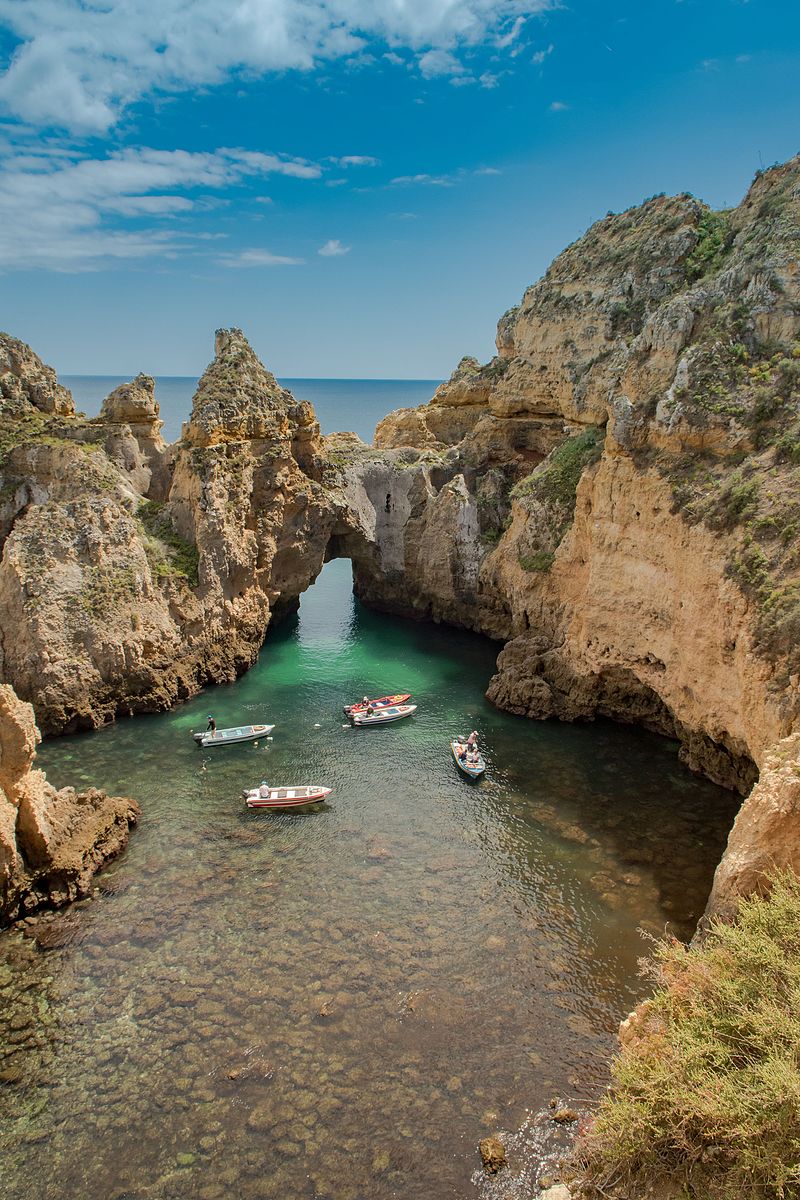 Overnight stay
It's easy to find night stay in Lagos. There are a lot of hotels, hostels, rented apartments and camping places around. Levels of comfort can be also very differentiated.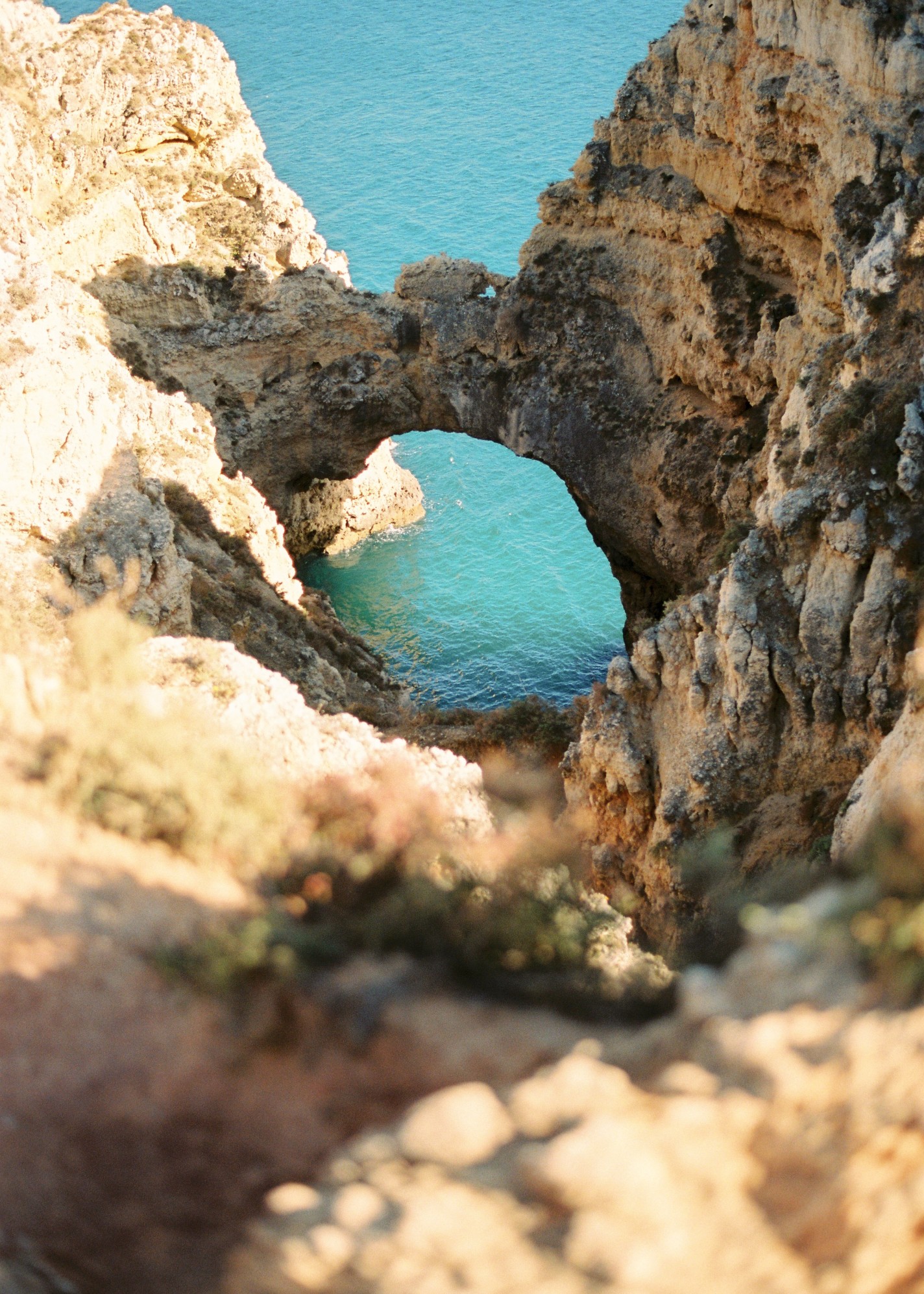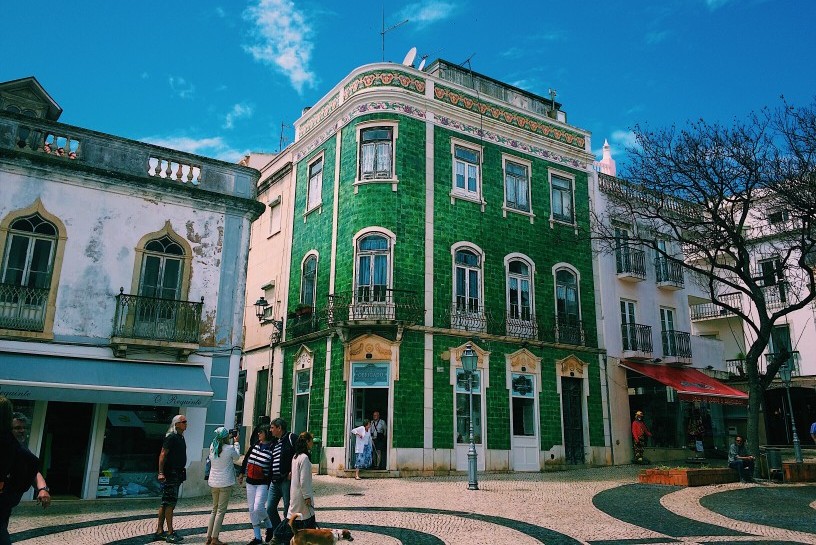 DAY 3
Next day "vamos" (from Portuguese – let's go) by the south coast in direction of Portimao.
Here I should explain to you that south Algarve we can divide into 2 parts: western part ( from Sagres to Albufeira), and eastern part (from Albufeira to the border of Portugal with Spain, city – Vila Real de S. Antonio). Western part together with Albufeira is quite touristic and coast is mostly in cliffs, height of which growing to the west. So in Sagres Cliffs are most height and in Albufeira they are only starting to appear, are mostly small. Eastern part of south coast is mostly flat sand beaches with more calm ocean, good to swim, stay with kids, less windy in winter.
Portimao
Being true to you about city of Portimao I'll say next… It's a big city, but too much touristic. If one knows Algarve, then understand this region isn't about big city life. But about small villages on the hills, Moorish towns with narrow streets, and amazing nature. On the other hand, if you want to party and shop, then probably Portimao and Albufeira is for you. These places gather people of nightlife, also have a lot of fancy hotels, developed restoration.
Activities
From Portimao you can catch a lot of boat and land tours for 2 hours or more. Most popular ones are to Benagil caves, which are kind of symbol of Algarve. Boat trips to Benagil caves also provided from other locations.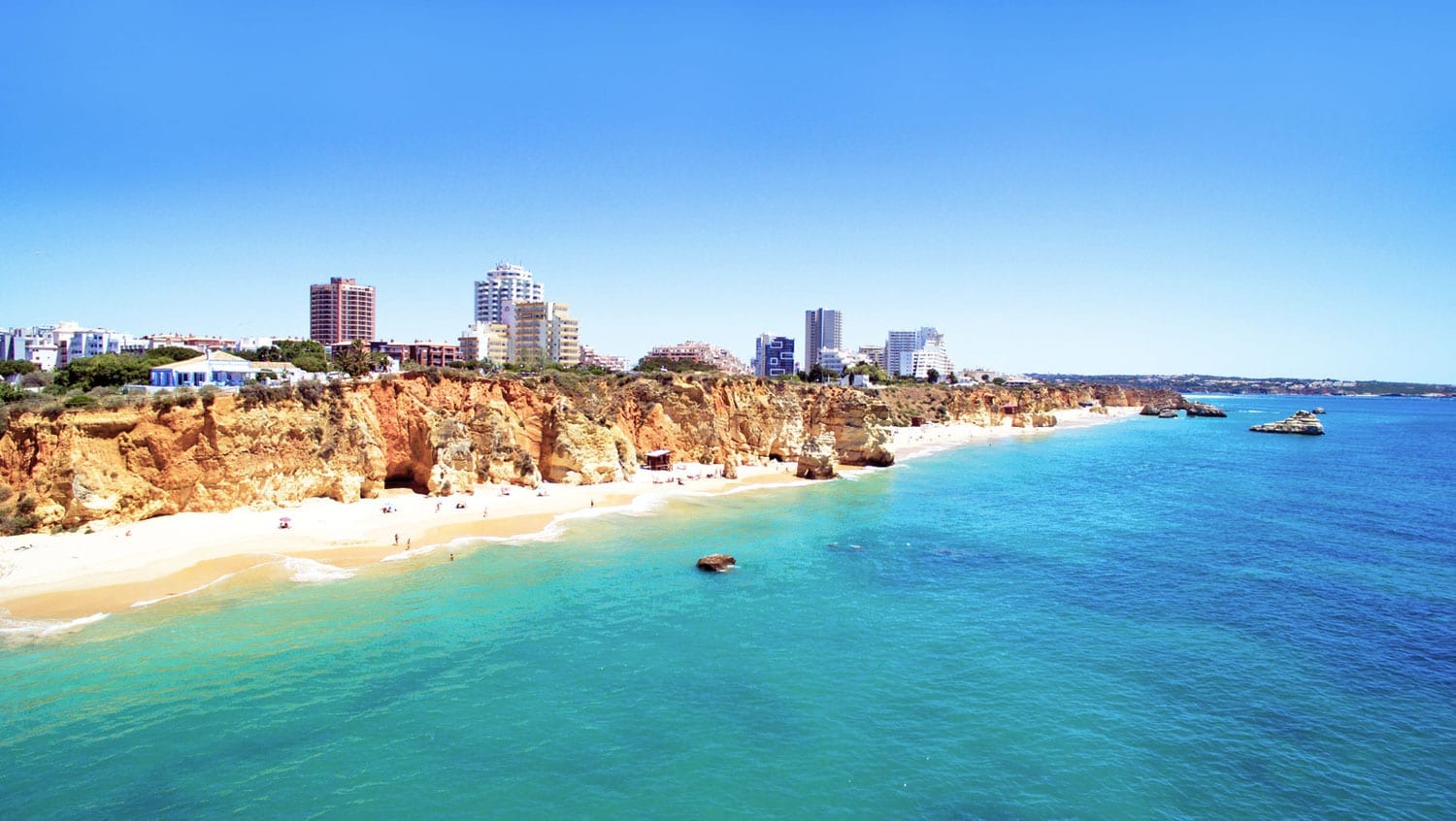 Have no idea how much time you would like to spend enjoying Portimao, but as time is limited we would make a suggestion of 1 day.
Maybe it doesn't suit you to visit exactly Portimao, but nearby amazing destinations like Lagoa, Carvoeiro, Benagil, Albufeira, it depends much on your preferences. Exept Albufeira (which is like Portimao) These are small towns and villages surrounded by beautiful nature and stunning beaches. All very close to each other, around 20 minutes distance between.
On our website you can find info about these places and decide for yourself. I can't imagine some general plan for this area.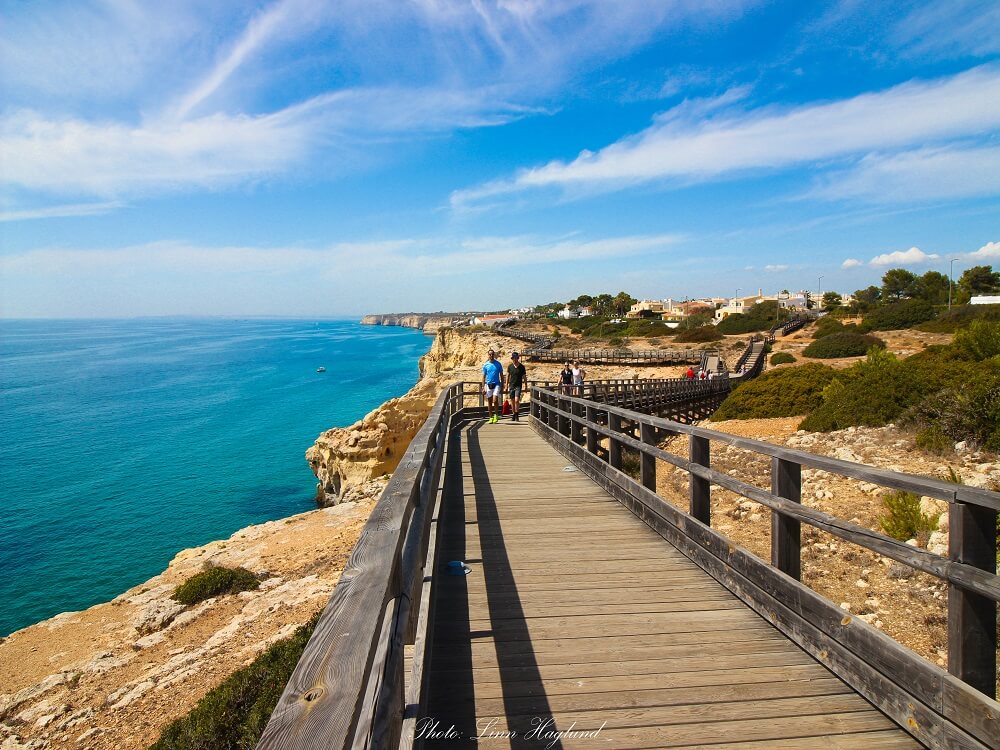 An Option
If you already tired of beaches while your trip, we can suggest you to visit the inland of Algarve. It will change a scene for sure.
Inland of Algarve is special and amazing in a different way than the coast. If you want to spend one day checking Algarve small towns and nature, which are all located on the hills, would advise you to get a tour or to go by yourself to Silves or Monchique.
Silves is a little bit closer, has a big castle and is a calm town, cheaper to stay tha on the coast.
Monchique locates high in Algarve mountains and way can go by curvy hilly roads, but it worse it. There are hot spring, amazing views and greens that youll not find on the Algarve coast.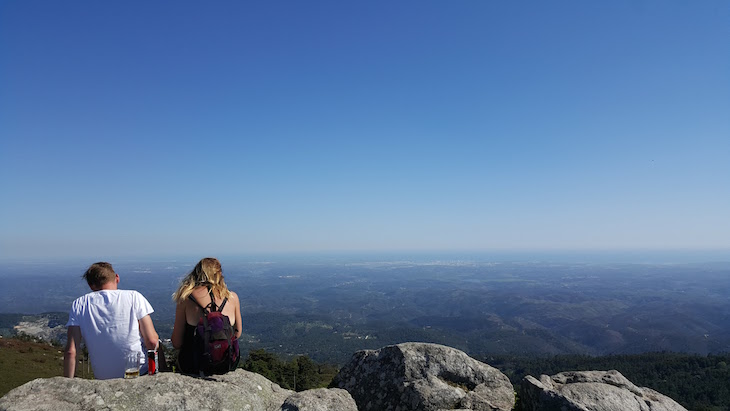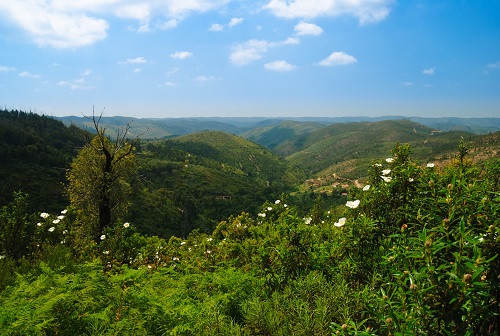 DAY 4
Faro
Further, one of the options is to visit the capital of Algarve – Faro. Or I would suggest as a very relevant idea is to drive 10 km further then Faro and meet atmospheric town Olhao. Nice to walk its center on the bank of Ria Formosa Park and small streets all around white Portuguese houses. Its nice to walk along the embankment weather its low tide and you can see a lot of small islands or high tide, when it feels that you walk by the calm sea.
Islands
Take ferry boat or tour to visit islands Culatra, Armona or Farol. To go to Armona will take by the ferry boat 15 minutes and 3,75 euro (round trip). Same price for Culatra, but longer on the ferry, around 40 minutes. Boat to Culatra also stops after on Farol. Islands are really pearls of area, its a must-visit! They have Ria Formosa waters from one side and ocean from another. On the beach of the ocean are usually not many people.