Please click on the blue text to know more.
Coastal weather in winter
The Algarve Weather in Winter is one of the warmest places in Europe. The temperature in usual sunny day goes up to 20-23 °C. Sitting on the beach on the sun is pretty nice, it's comfortable in t-shirt and light pants. But if it's windy or cloudy weather it can be quite chilly and then you would need a jacket.
West coast of Algarve is colder and much more windy. Temperatures are usually 2-3 degrees less and wind makes the weather feel differently. In the same time, this wind often goes together with high waves, which are good news for surfers.
Algarve is the sunniest region in Europe. Sun shines here most of the days except *rainy seasons*. There are no definite rainy seasons, but while living here, last 2 years I can see rainy November – December and March-April. Well, spring and autumn weather is a topic for another article.
Sometimes in winter temperature drops, especially it can happen while storms. It can be very windy even in the eastern Algarve coast, which usually quite calm. Waves on the south coast also can become quite high, up to 4-5 meters. And day temperature drops to 14-15 in the day time.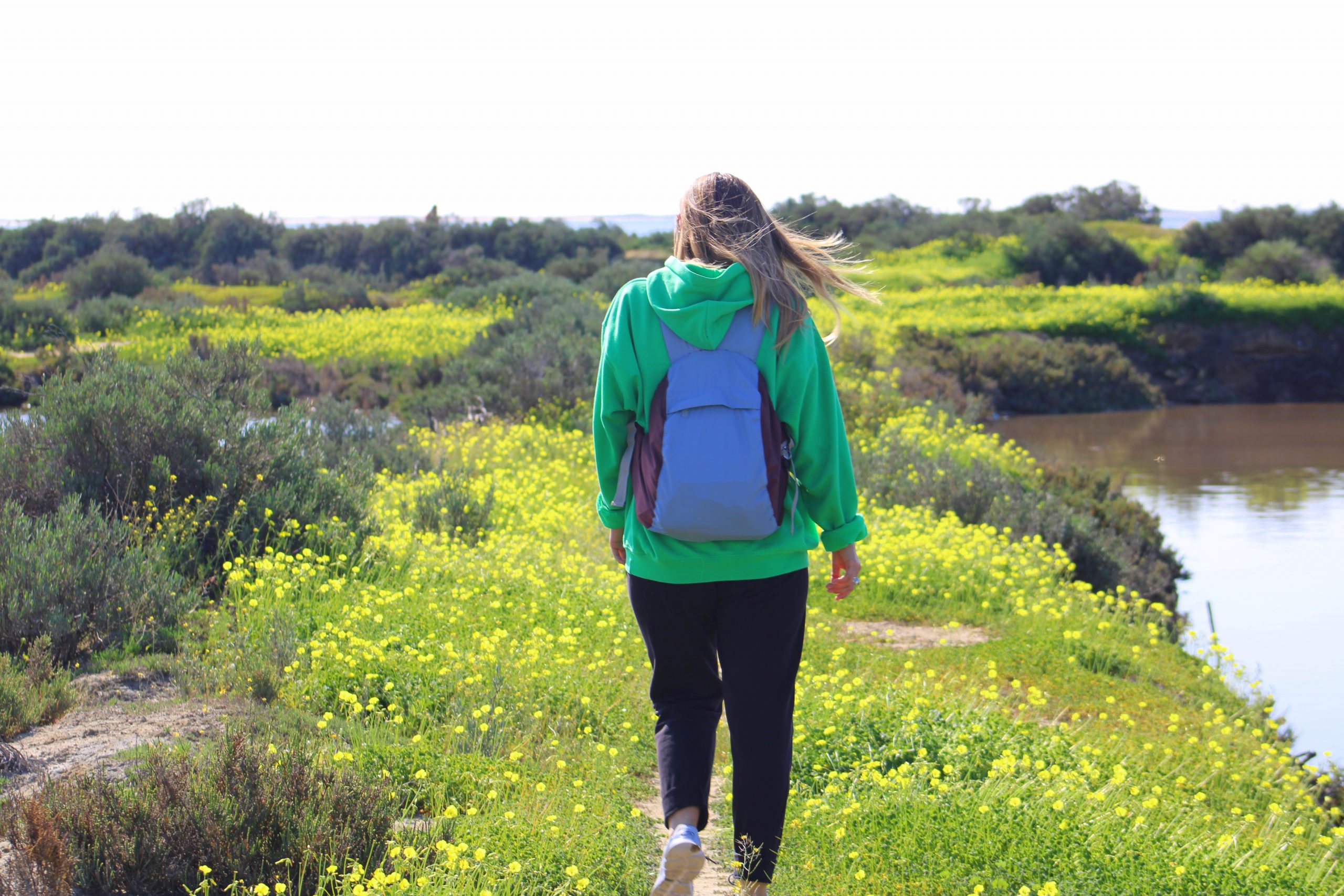 Algarve Weather in winter the inland
Inland of Algarve in winter usually colder than the coast. The temperature at night can drop up to 0 degrees in the rare cold days. In general, the climate becomes more continental, even with just 20 km inside the land.
Greens of inland also have some differences. More continental trees, a little bit less – tropical ones.
In winter small rivers of Algarve have more water. There are some waterfalls, which dry up in summer. So winter is a better time to visit, for example, Pego de Inferno – nice waterfall river lagoon near Tavira.
How about bathing in the ocean?
The water of the ocean is generally cold here. Even in summer on the west coast of Algarve water often isn't warm enough to have long bathing. South coast waters are much warmer. In sunny winter days, it's usual to see some brave foreigners from north swimming. Beaches in winter are empty from people, so it's much nicer to spend time there.
Note: Activities like cycling and hiking better to do in any season except summer, as it can be too hot.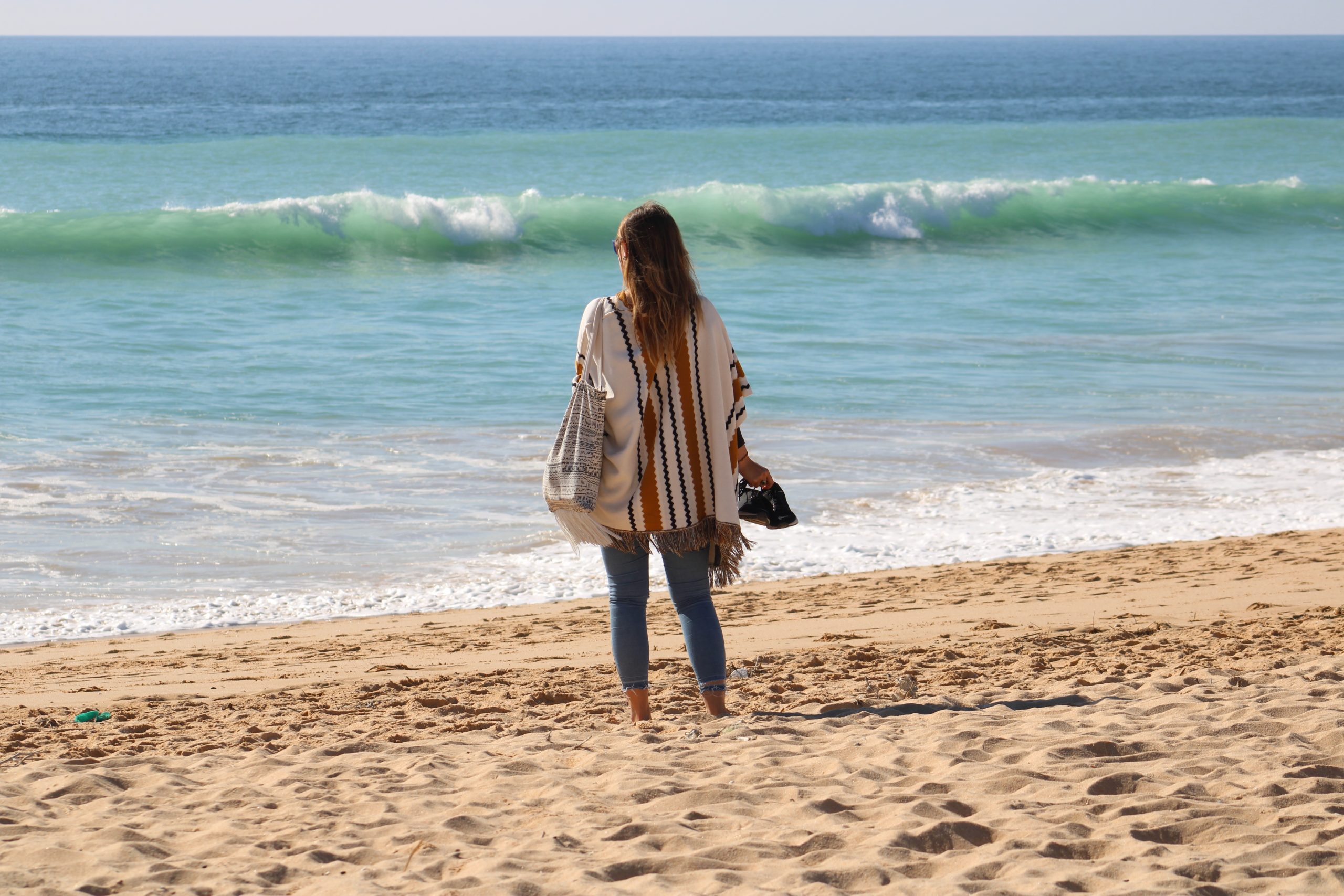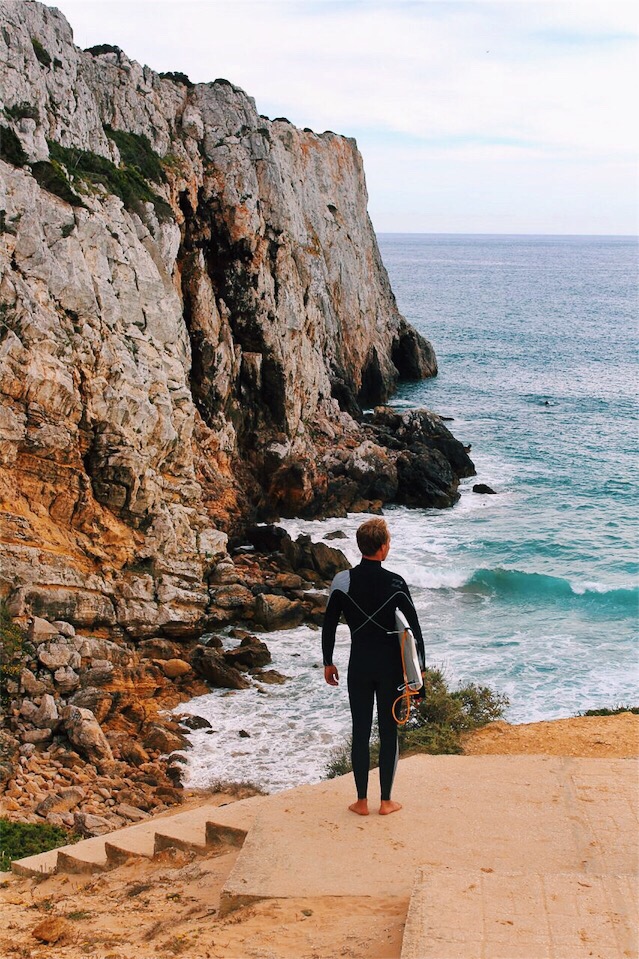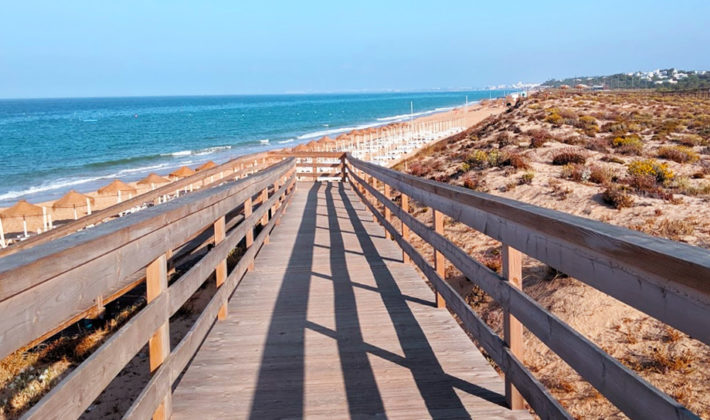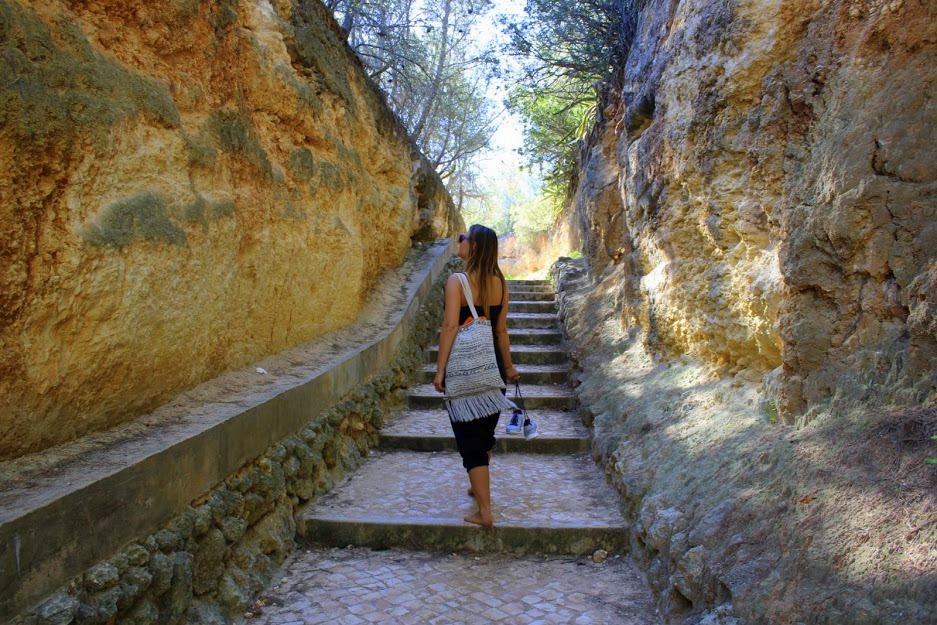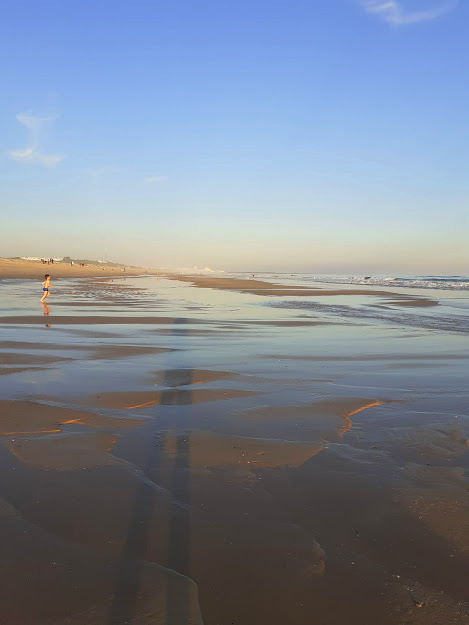 Day/night difference in temperatures
Coming to one of the Algarvian towns in daytime you'll be surprised by amazing warm weather. But when the sun goes down all of a sudden it becomes much colder. And if you went to walk around in the t-shirt, you can be caught by a sharp cooling in the evening.
Notice, that most houses in the south of Portugal don't have heating system. So at daytime, if the sun doesn't come to the room, it can be colder inside than outside. At night, these houses are very cold. Not all people use electric heaters, as bills for electricity will be costly.
Most hotels have heating. But if it's cheap ones, they may not have. In that case, you can start to ask for one more blanket.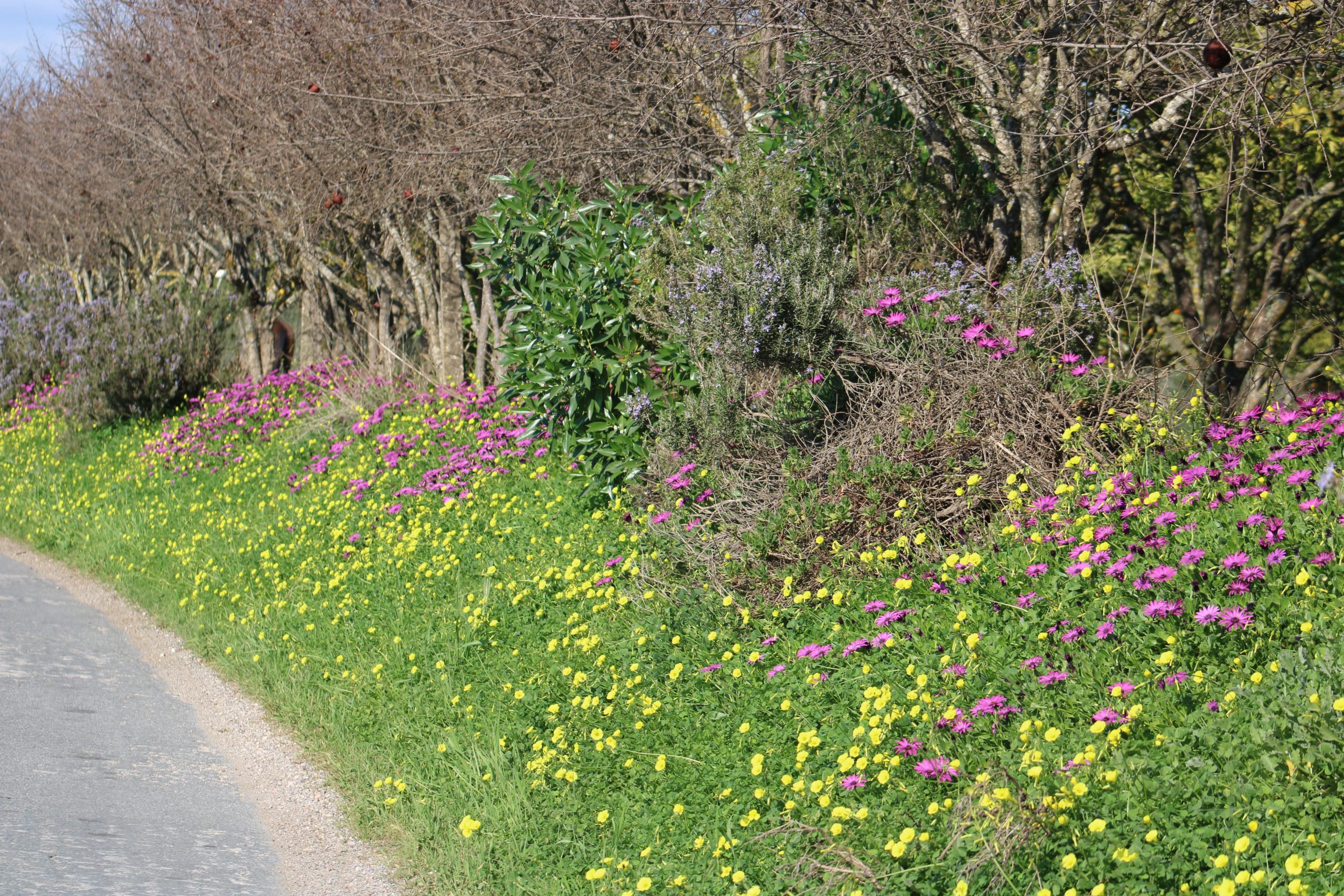 So, Which month is better to come?
Winter in Algarve is green, it will remind you of summer in Europe. Tropical always green plants make the mood. Winter in Algarve is greener than summer, as a lot of plants became burn out with intensive summer sun.
In the middle of February starts the blooming season, when trees and flowers everywhere start to bloom even more. It usually continues until the middle of April.
December can have some rains left from 'November rainy season', so its risky to come.
While Climate change is putting variabilities to every weather, last 2 years February was amazingly sunny, warm with zero rains.