Biggest Carnival march in Algarve
Please click on the blue text to know more.
A few years in a row February goes with really good weather on the south of Portugal, region with name Algarve. If you are from northern Europe we strongly advise you to come here and get a break from the grey sky in winter. It's better to visit in the end of January or during February, as we can guarantee with a precision of almost 100%, that weather will be nice and you did saw such a bright sun from your last summer vacation. This way you can also visit Carnival in Algarve, which hold yearly in the end of February.
Carnival is a big holiday for Algarve. Tough, recently it became an optional holiday on the national calendar, most government workers get their paid holiday. Others, who don't, going after their chance on the weekend, as carnival goes up to 5 days, from the finishing of working week, till the middle of the next one.
There is a legend that small town Loule once introduced Carnival to Rio de Janeiro. Loule carnival is the main day-time celebration in Algarve, one of the most emblematic and crowded in the country, which is more than 100 years old. In 2020 it had 14 festival cars where every represented own topic. Brazilian dancers, samba music, there were even Trump and Brexit cars. Entrance fee was 2 euro and free for children under 12 y.o..
Crazy amount of people came to the main street of carnival, was hard to find the place to look on the march. Though, Loule carnival was going 3 days, it didn't help shorten amount of guests. On the first day, it was so many people, that after some time new visitors were prohibited to go inside. Also, I should notice, that police were checking everyone on the entrance, so the event was safe.
Loule municipality council as well organises masked balls, themed parties, sporting and cultural events for locals and visitors alike.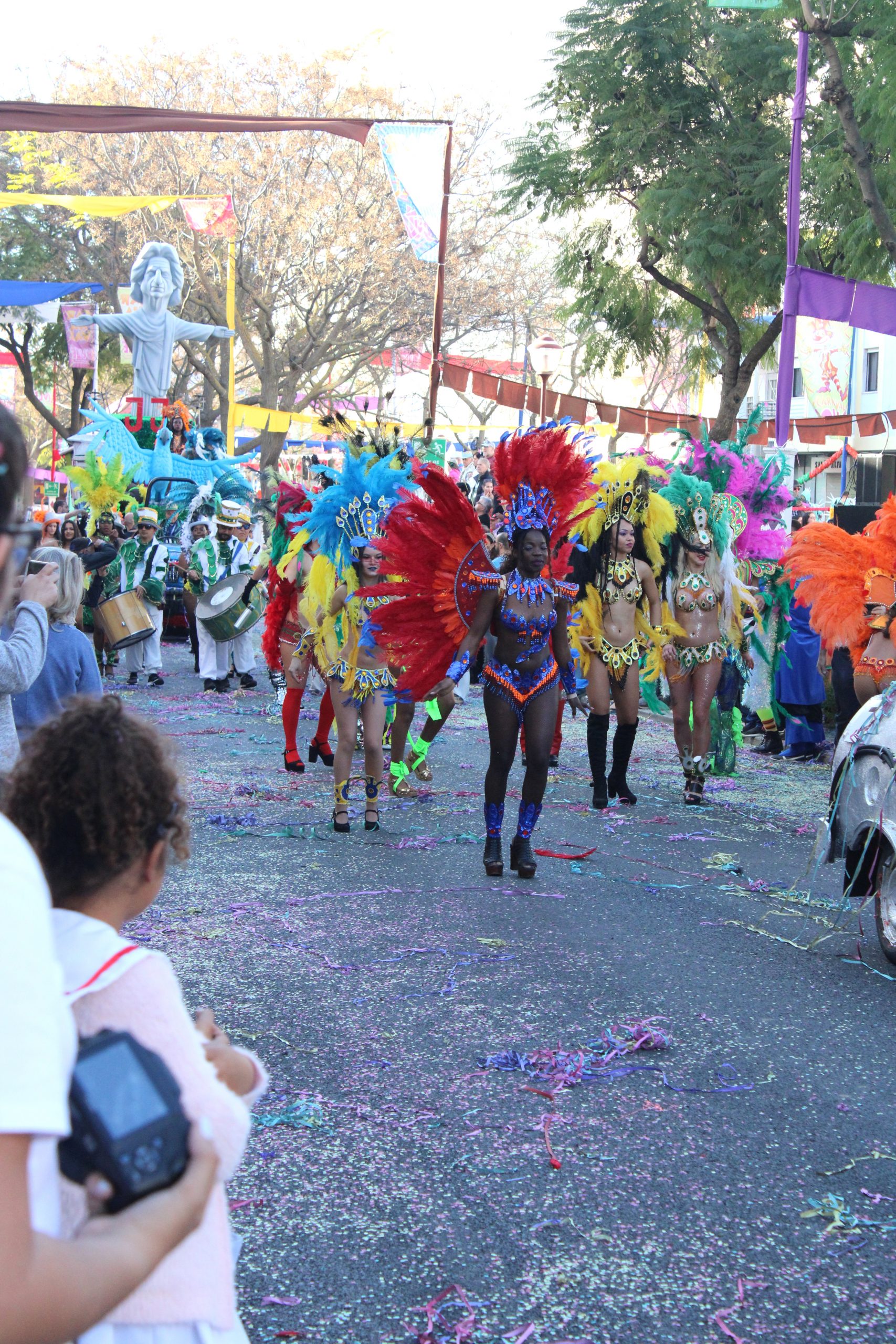 I hope you get the atmosphere of Carnival from the photos in this article. (made in 2020)
Remember to spend Carnival well, don't be just a taker, bring your own carnival energy, take friends with you and make new ones. Its time to dance on the streets and wear a crazy costume you always wanted to try. If you'll not laugh, nobody cant do it instead of you!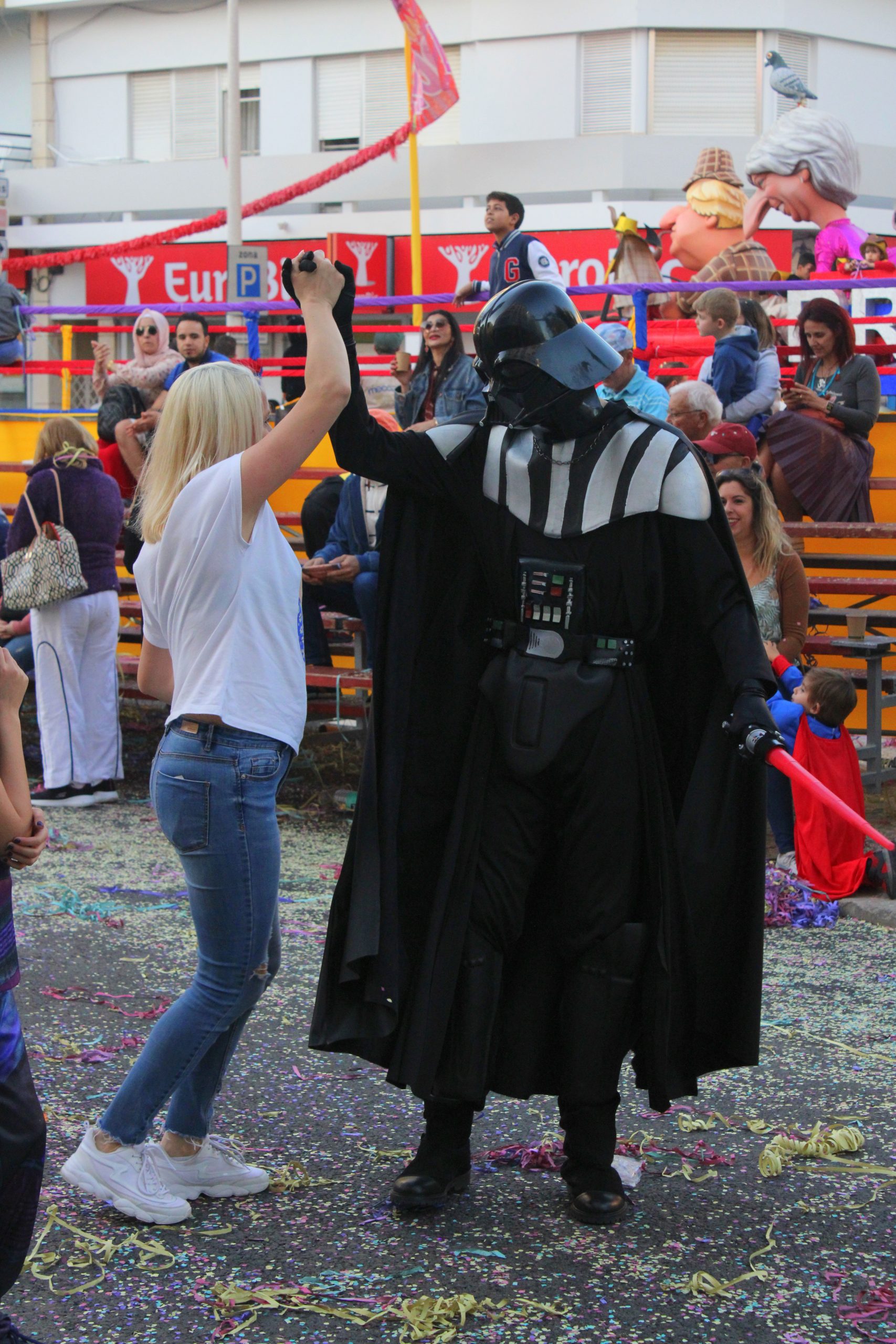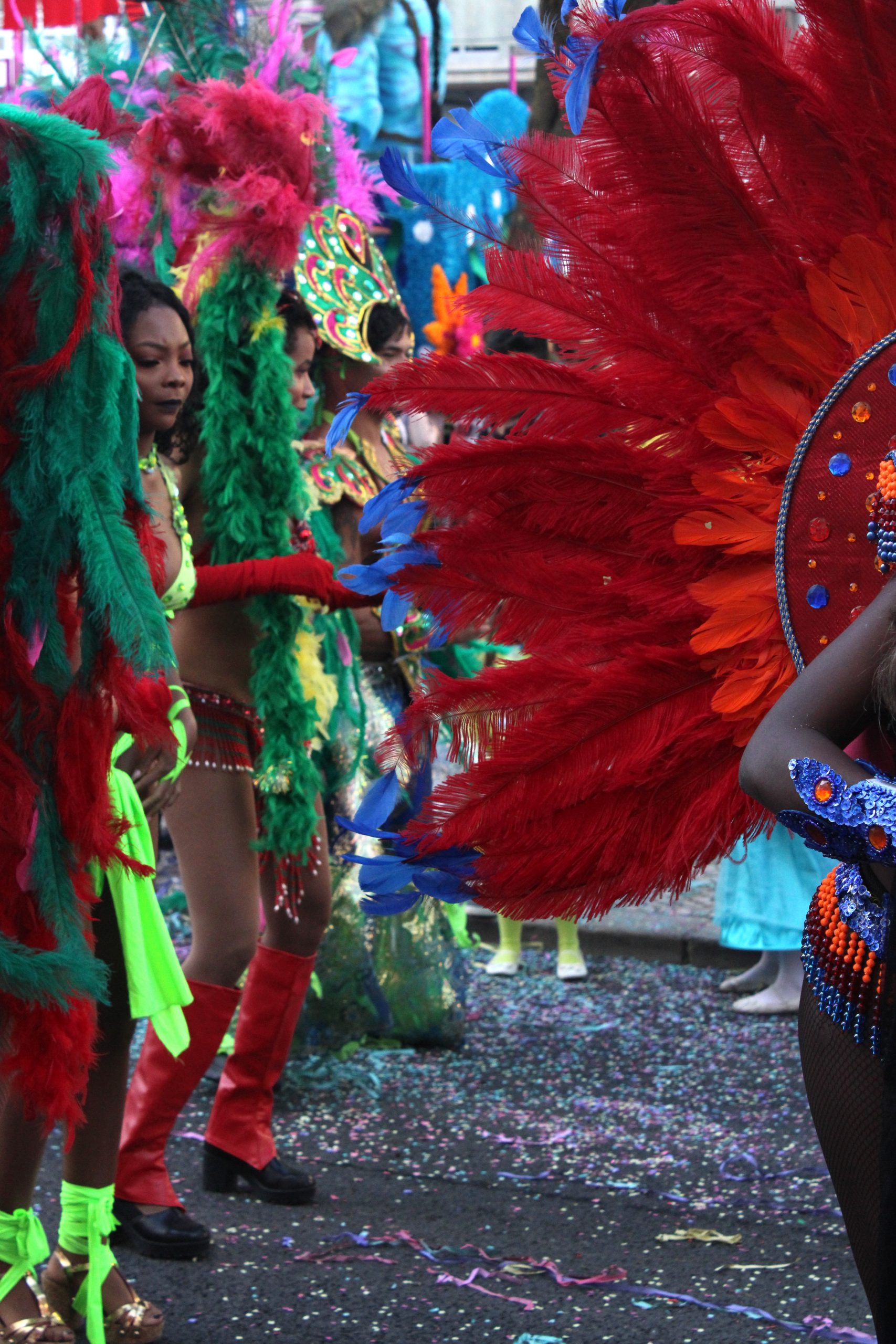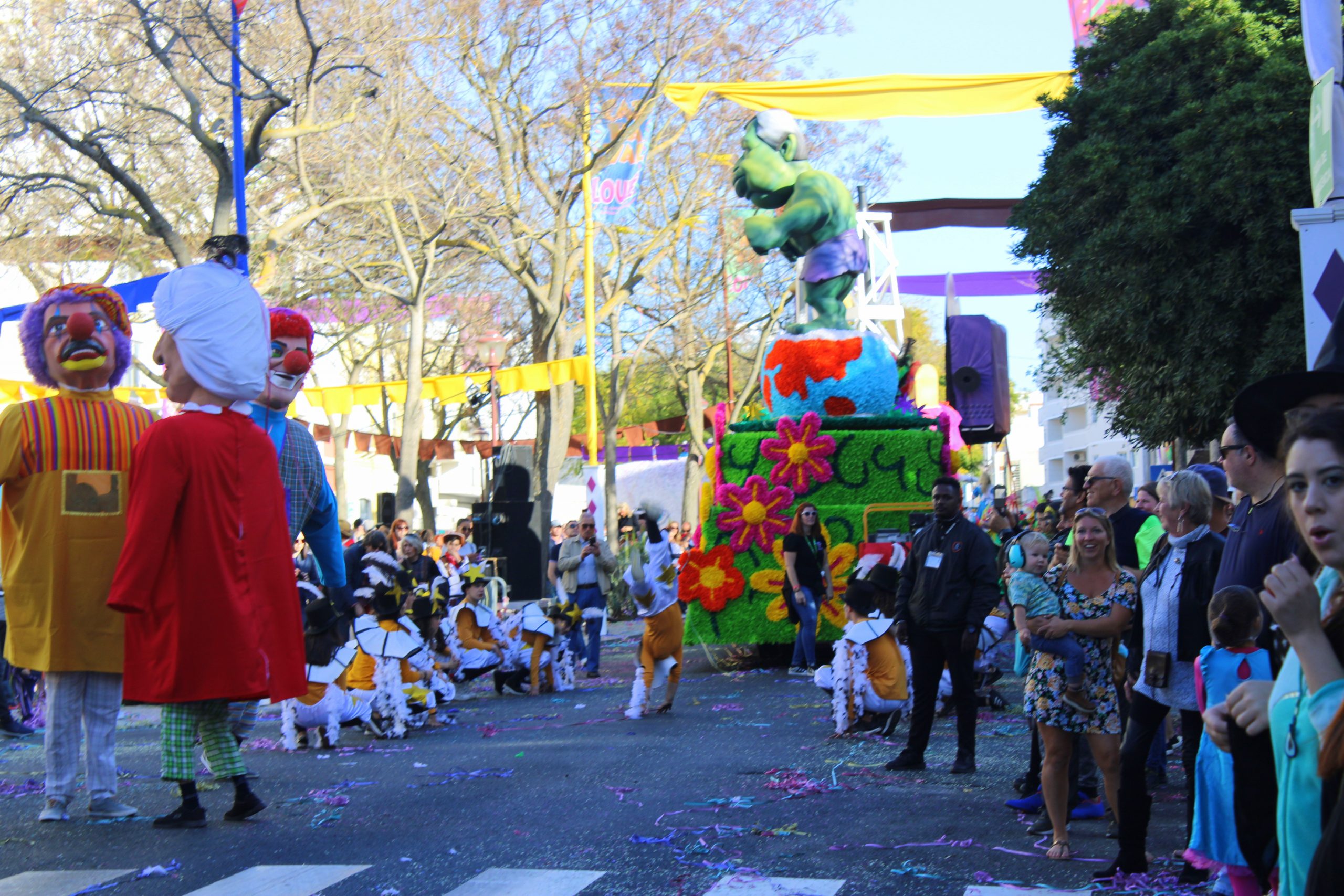 Of course, celebration of Carnival goes also at night, in Faro and some other places there are special night events. A lot of bars became full with people in costumes creating a huge crowd near the bar entrance.
It is also worth mentioning the environmental aspect of this Carnival, which, for the second consecutive year, was distinguished as "Ecoevento" for its commitment to the integration of sustainable measures, such as the use of biodegradable and compostable cups with a view to eliminating plastic in the enclosure.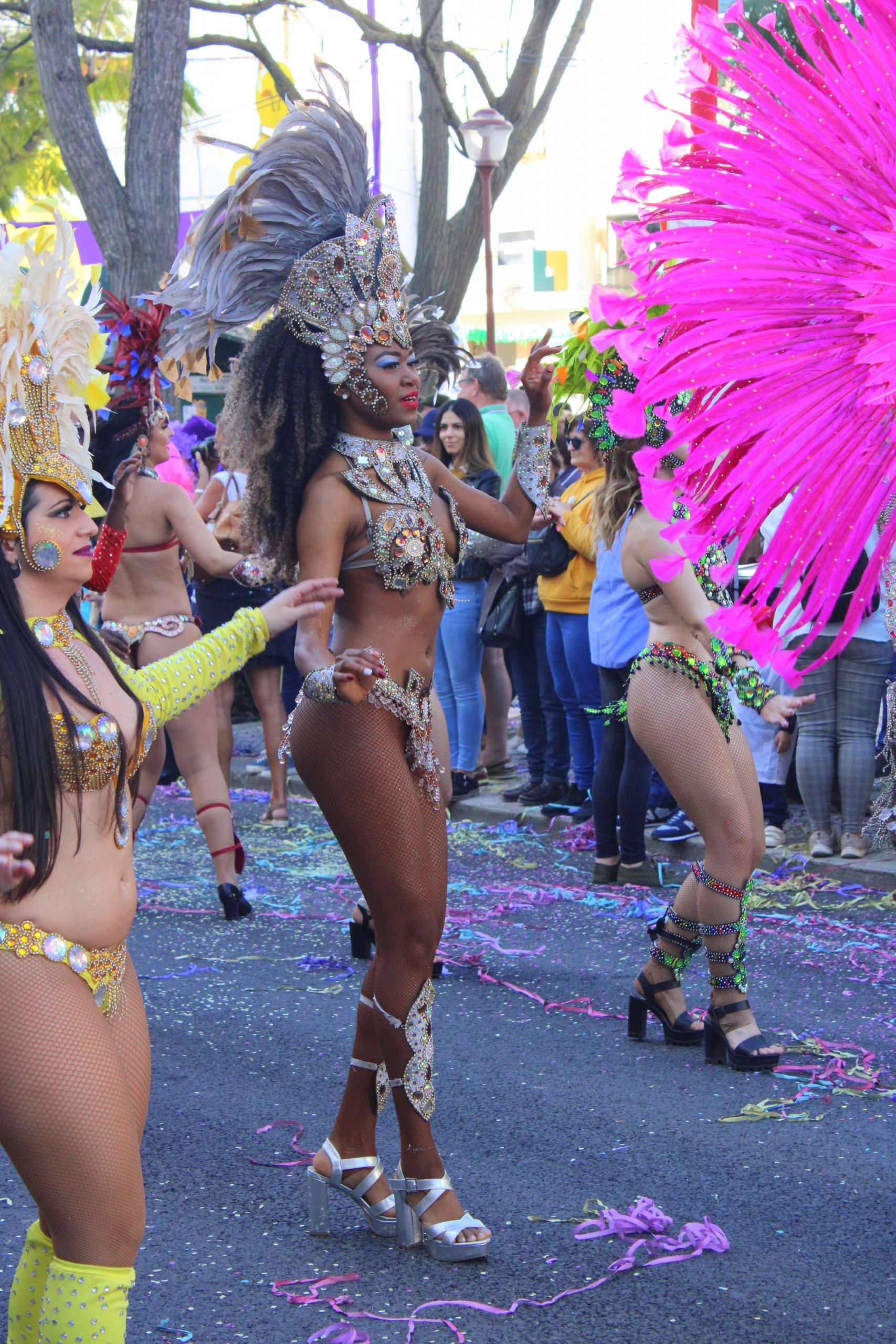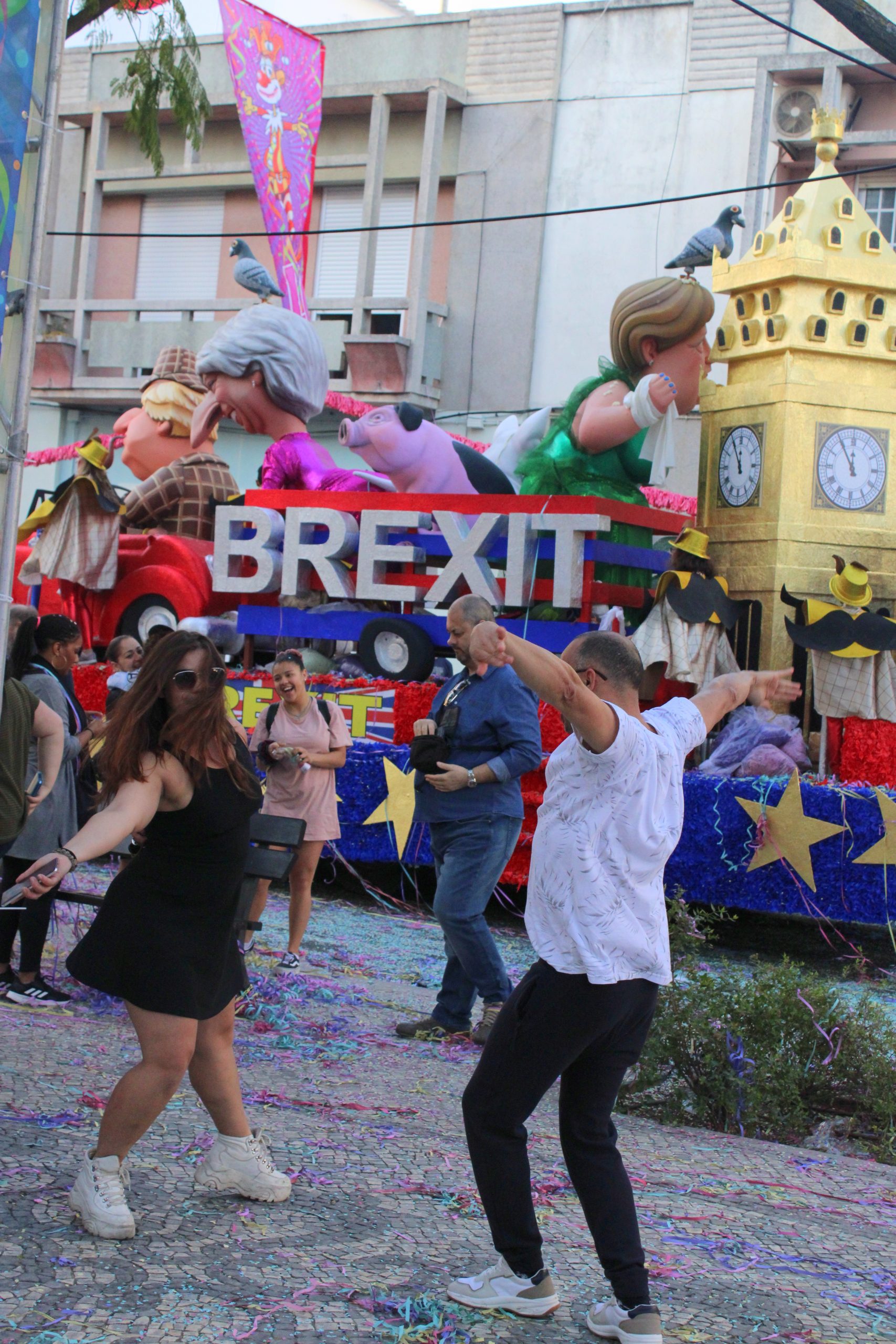 More photos