Top 5 things to do in Monte Gordo and its surroundings
September 1, 2022 6:46 Pm
Every year Monte Gordo receives thousands of tourists that are looking to be delighted with great weather and an amazing beach but are always looking to get to know a bit more. Hopefully, you can find which things to do in Monte Gordo in this article. From day trips from Monte Gordo, to cycling to a nearby city.
1. Go on a Jeep Safari from Monte Gordo
From Monte Gordo there are companies that can take you on a Jeep Safari to inland Algarve with a combo of a Guadiana River Boat Tour. This tour is for all ages and is a great full-day experience to get to know the surroundings of Monte Gordo and the beautiful Guadiana River. If you are interested, check when it's available on this link.
2. Visit Cacela Velha, one of the edges of Ria Formosa
If you go to Monte Gordo, you cannot skip Cacelha Velha, it is about a 15-minute drive from Monte Gordo you can take the bus 67 in order to get nearby (it takes in total 41 Minutes, Bus + Walking). This place is amazing in both high and low tide. On low tide you can just cross the river canals which are very low, but on high tide you would need an aqua-taxi which costs about 1 euro and cannot be booked in advance.
3. Go to Vila Real de Santo António
The city where the Guadiana River and the ocean meet, Vila Reall de Santo António it's a relative small city with a very particular architecture, resembling more Lisbon than the other Algarvian cities. Due to being constructed right after the Lisbon earthquake, it took quite a lot of inspiration from the Pombaline-styled buildings. You can get there by bike in about 14 Minutes, walking is about 45 minutes or a quick trip by car 6 to 8 minutes.
4. Day trip to Seville from Monte Gordo
Looking for things to do in Monte Gordo, Have a day to spare and want to visit "Nuestros Hermanos"? There are trips-weekly trips to Seville so you can enjoy a there in the "Capital of Andaluzia". It runs every Mondays, Wednesdays and Fridays at 8:10. Where you can visit the largest Cathedral in the world (entrance not included), Parque Maria Luisa, Plaza de Espanha and Bairro Santa Cruz. Free time +/- 4 hours. If you are interested, you can check more info here to book.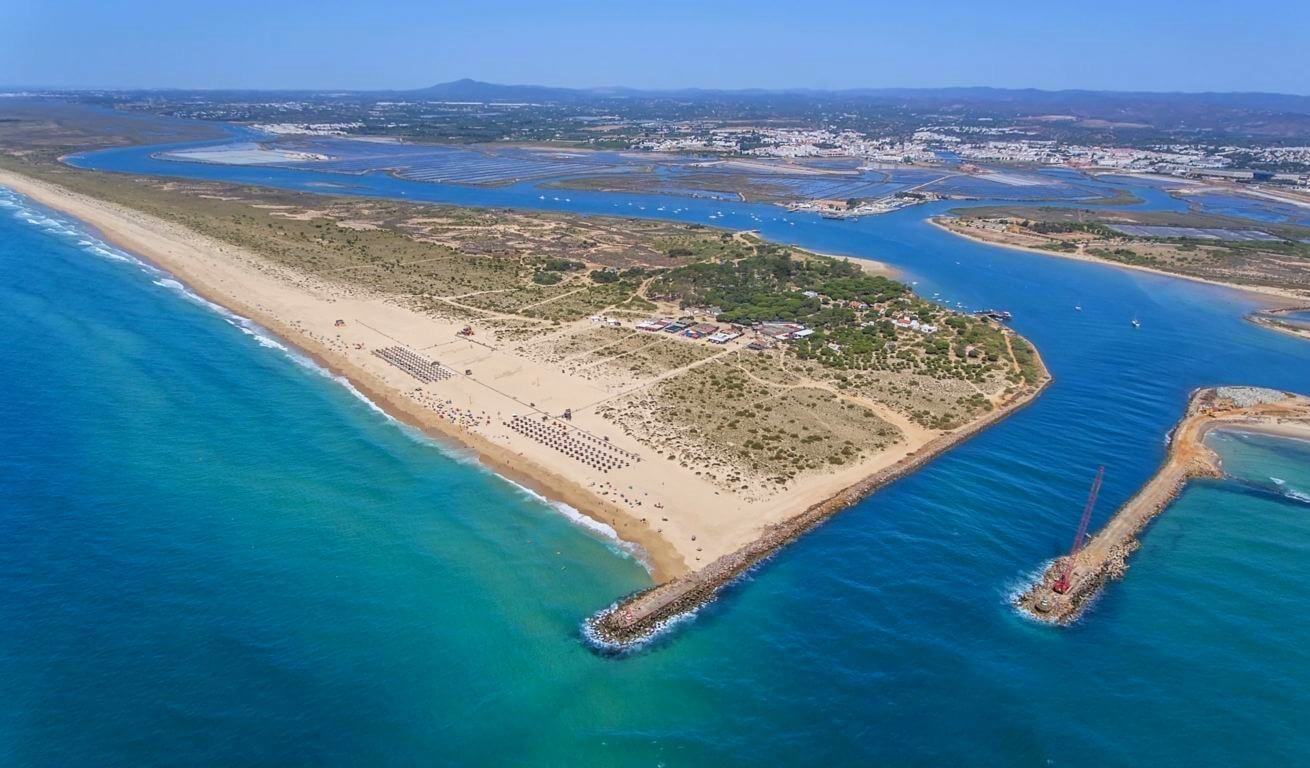 4. Go for a Boat Tour in Ria Formosa
Ria Formosa is known as one of the 7 Portugal Natural Wonders because of it's vast biodiversity and beautiful islands. Take an afternoon to visit the islands and get to know more aboout what makes it so unique, in this link you can find quite a lot of boat tour from Tavira and Cabanas de Tavira. Which is easily accessible from Monte Gordo.