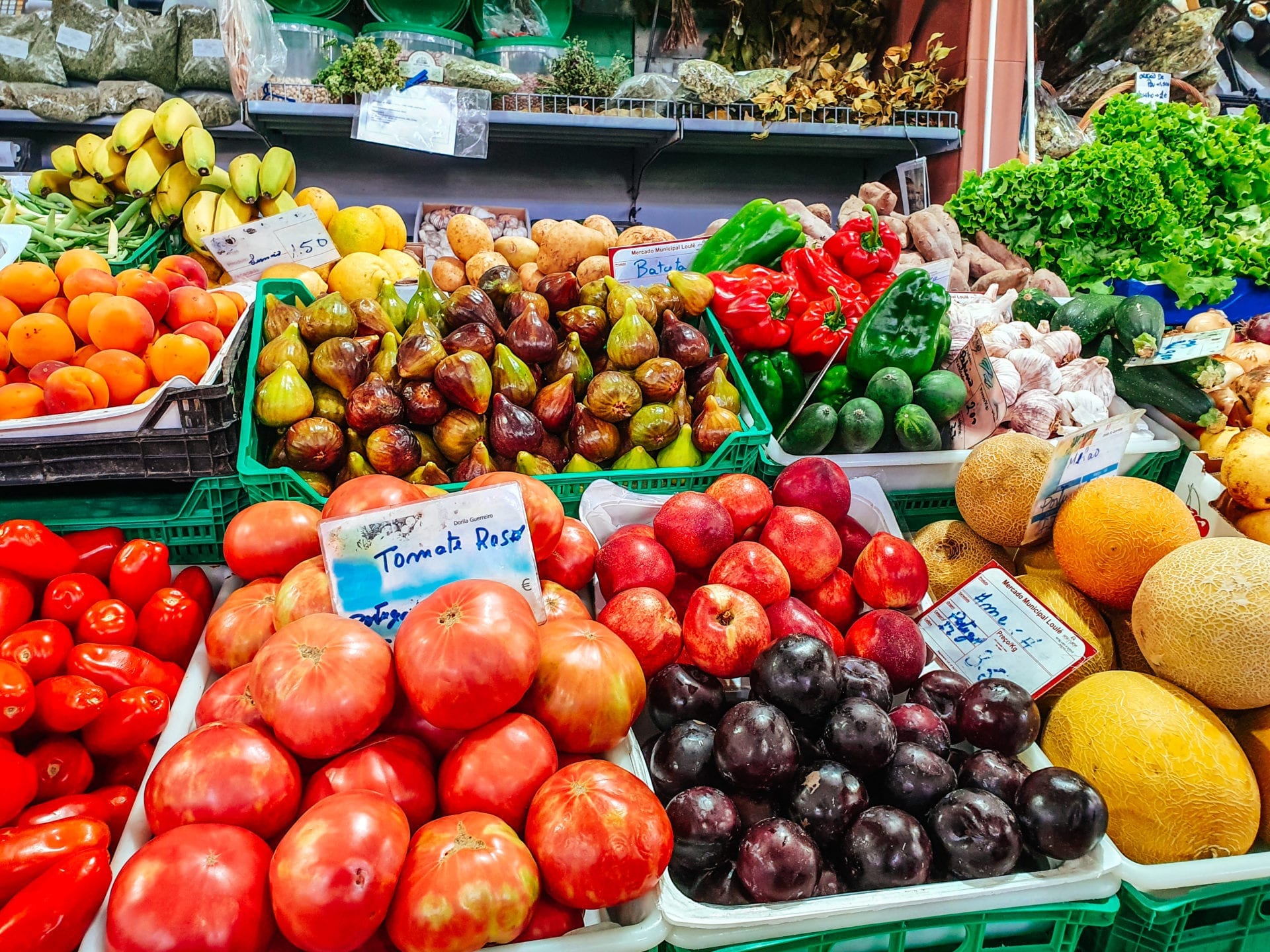 Restaurants and cafes
Traditional Portuguese cafes are vegan UnFriendly. Taking to account that most people in Portugal and Algarve live near the sea – you would understand why traditional meals are about fish and sea products. Prices in restaurants may change dependently on a focus group, but main dishes stay the same, which are fish and meat. Though interesting, that now a lot of locals in Algarve eat more meat than fish.
Algarve doesn't have big cities. While Lisbon and Porto are full of vegan options, most Algarvian cafes can usually propose you only salad just with salad leaves and tomatoes, while being confused about veganism concept. Some modern cafes include 1-2 vegetarian options, not often vegan though.
There are some cafes oriented on healthy choices, they usually have what to eat and you can find them on Happy Cow application.
Lifehack: In Algarve, soup is usually vegan. It is a creamy vegetable meal, very cheap(1-2 euro), most traditional cafes have it.
Vegan milk: To have a coffee or other drink like "golden milk" or matcha late, vegan needs soy or other alternative milk. Algarve is developing and some cafes already have vegan milk, but you make sure to ask.
For example (from my experience), on Farol island (near Faro and Olhao) there was no vegan milk in summer 2019, but in summer 2020 both cafes which I accidentally visited already had it.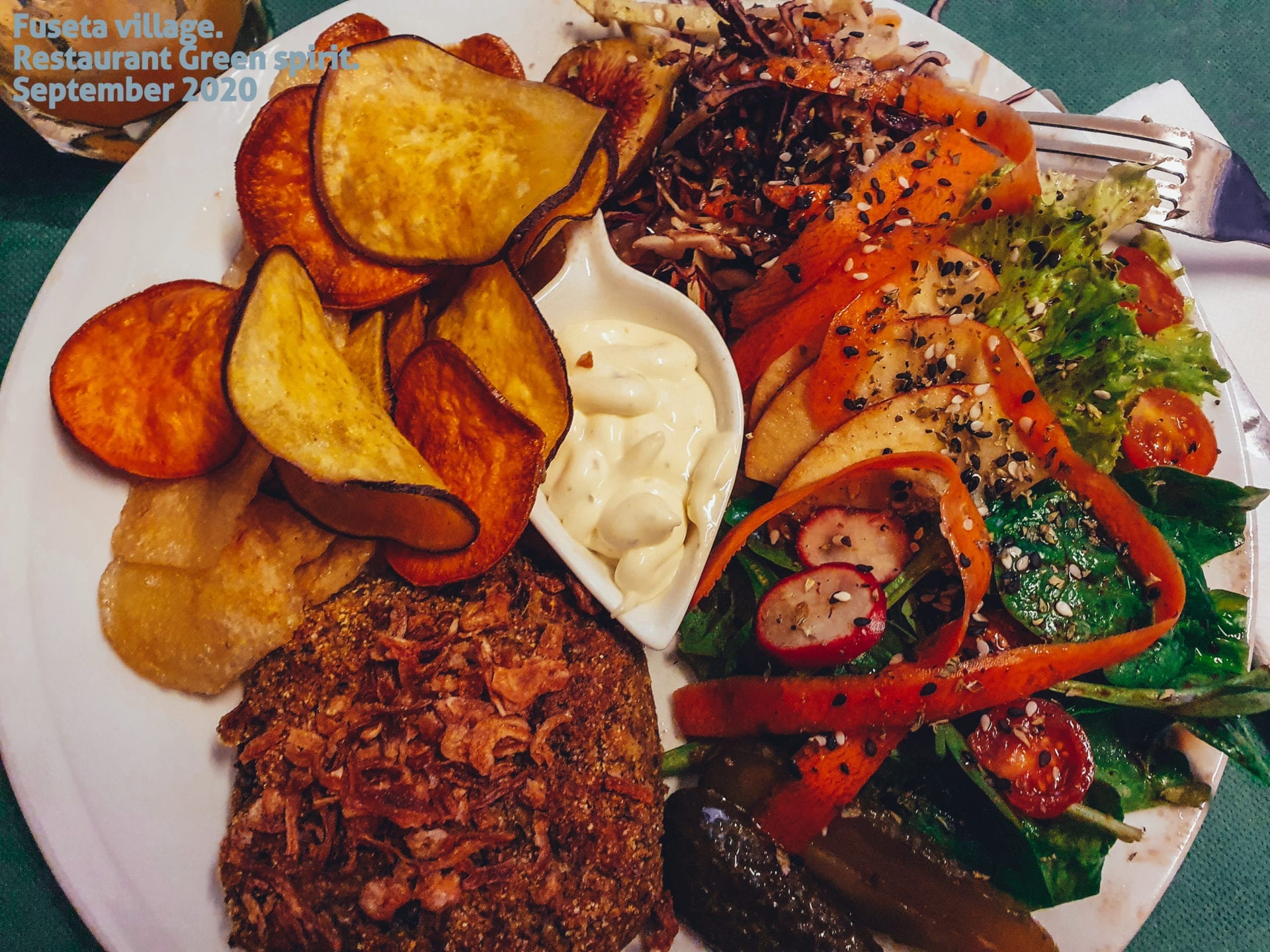 Vegetarian and vegan cafes in Algarve
Almost every big town in Algarve has a vegetarian cafe. Biggest tourist centers like Faro, Lagos, Portimao and Tavira have at least one vegan cafe and some more vegetarian ones.
In Olhao before there was also a vegetarian cafe, but it closed and now on it is a new non-vegan restaurant. Though, some new places with healthier food and vegan options opened at the same time.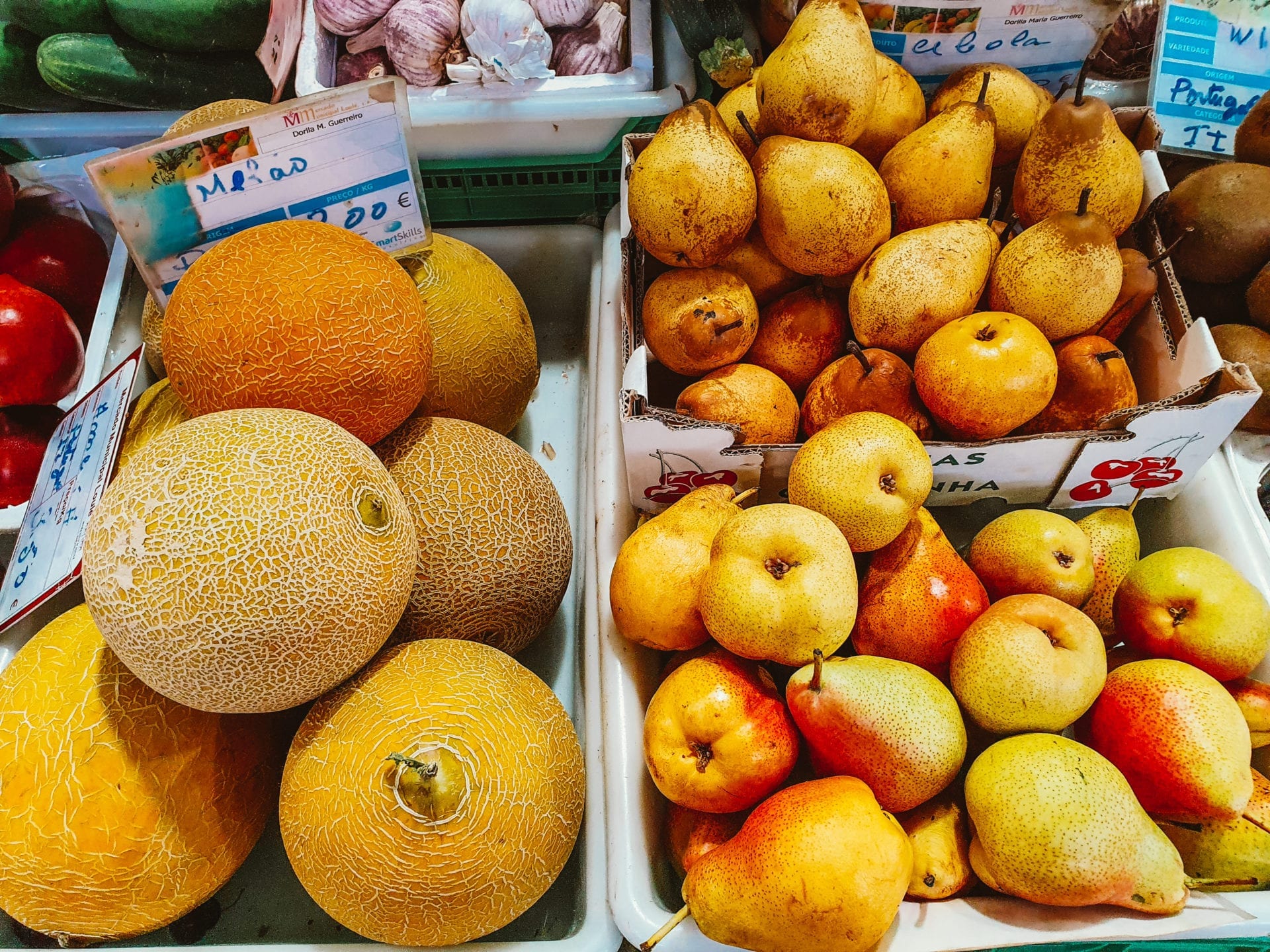 Food culture in Algarve
Food consumption in Algarve concentrated on meat. In my experience, as a general rule, the majority of Algarvians eat unhealthy, except for ones doing sports. Local markets propose fresh fish every morning, though most visitors are not young people. A lot of times I met locals who don't eat vegetables at all, not considering them as "tasty food".
Vegan products in Supermarkets
Supermarkets have some vegan products like veggie burgers, tofu and etc. You can buy hummus and similar vegan food in almost any supermarket. Algarve has Auchan, Liddle, Aldi, Intermache (all are not Portuguese), Portuguese Continente, Minipreco and smaller local Algartalhos supermarkets.
There is also Pingo Doce, a Portuguese chain, which headquarters moved to the Netherlands. Pingo Doce is probably is the cheapest when it comes to vegetables and fruits, not counting Algartalhos. Algartalhos is a shop, which can be very different, depending on location. Usually, it has more local fruits and veggies than in other supermarkets.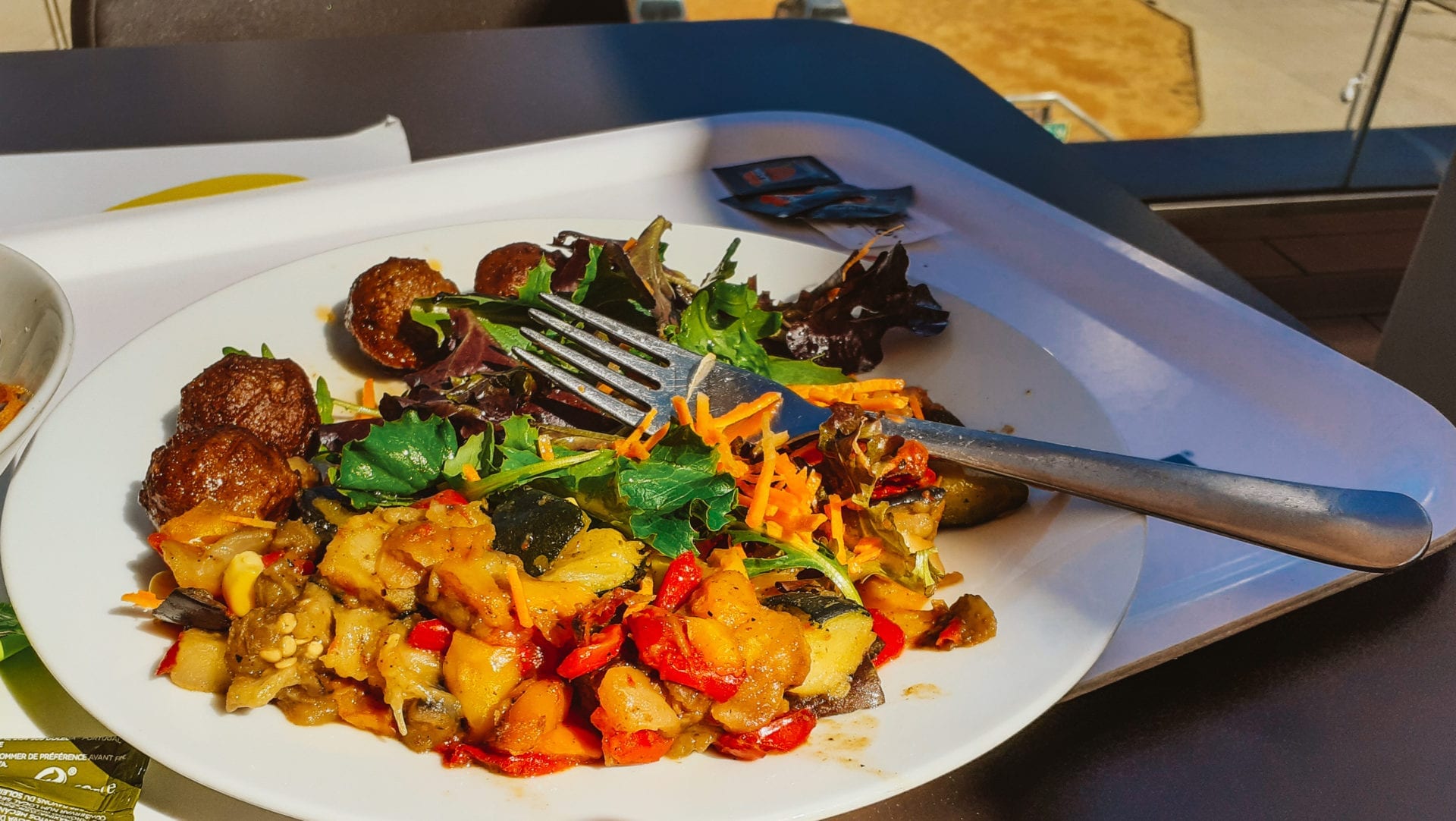 Ways to eat vegan or at leat healthier in Algarve
Markets. In Algarve, there is an abundance of fresh tasty fruits, which you can buy on local markets. Normally They work until lunch and biggest choose is usually on Saturday morning. Most of them are closed on Monday and Sunday. There are also street markets with local producers, check calendar here. Everything tastes better when it grew under the strong Portuguese sun.
Shopping malls. Food courts in shopping malls usually have a bigger variety of food. Biggest malls with more cafes are in Loule, Albufeira and Tavira. Recently, Ikea started to show up new vegan meals, usually, they are very cheap, taste depends on the person.
Indian restaurants. Algarve is full of Indian restaurants, there you always can find one or two veggie meals.
Support us
On our website you can find various kinds of tours in every town. We don't charge you extra for the booking, but we get a commission like any other seller in any other sailing point online or in the town. Money that we are getting from sales helps us to discover Algarve more and write about it.
Inna Y.