FARO GUIDE
The Capital of Algarve, get to know more about it in our Faro Guide
ALL ROADS MEET IN FARO
Faro is hard to understand from the first sight. We advise you to check Faro sites thoroughly.
Pearl of the city is a "Faro beach", which connected by a road bridge, which is a unique case for Algarve. Easy to come and go. Main cherries are also Ria Formosa lagoon, worse-to-walk old town (where located bus and train stations), a Castle with its walls and two more islands, which can be reached by ferry boat.
Town itself is quite big, the old town occupies only a small part of it. There are still left quarters of traditional Portuguese homes scattered around the city without any order, which I wouldn't refer as old town buildings. These buildings have special features, often decorated with mosaics, give authenticity feeling and understanding that you are in a different country.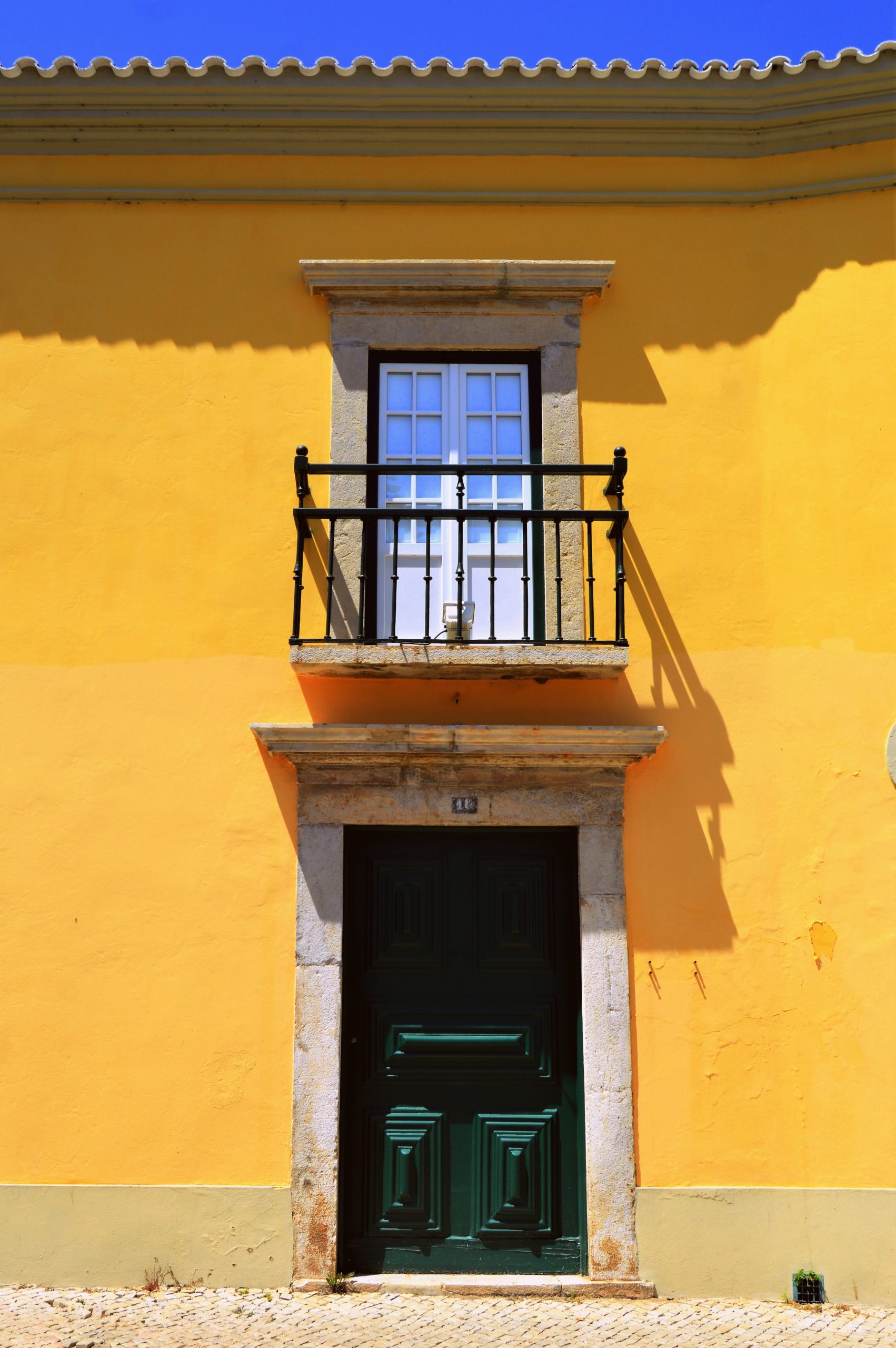 MIDDLE POINT OF ALGARVE
If you choose your Algarve base to be in Faro itll be easier with transportation to different destinations in the region.
Even so, Faro is a capital of Algarve, it's not the biggest city of the region. City got the best transportation connection: there is an Airport, trains go directly from Lisbon or Porto, also Faro located in the middle of train line which goes from the east to west of the region. No wonder a lot of travelers base in Faro and do day trips to different destinations in Algarve.
Faro has 2 train stations: Faro center and Bom Joao. On the direct train from Faro you can get to authentic towns/villages Olhao, Fuseta, Vila Real de San Antonio (town on the border with Spain), Portimao and of course Lagos. Railway around Faro, Olhao and Fuseta goes near wildness of Ria Formosa Lagoon, so you can have very nice views while traveling with train, espesialy in the time of high tide.
Tides can be checked on nomerous websites, just google it. Tickets and sceduals are easy to find on official website – cp.pt (there is also an aplication).
ISLANDS WITH EASY ACCESS FROM FARO
3 islands: Faro, Farol and Culatra
The most visited island from Faro town is "Faro island". Don't confuse the town of Faro, Farol island and Faro island. These are different sites. Faro island can be reached by bus, ferry boat or car. Same bus which goes to the airport – also goes to the beach. It's very usual to witness a situation when people in suits and flip flops sit together in the same bus. Take bus line 14 or 16 and check timetable here. Interesting that ferry boat is a little bit cheaper than a bus (2,10 eur/ 2,20 eur). Faro island has a lot of cafes, guest houses/hostels, some small shops, public bathrooms and even a library. Now goes the construction of the camping site, maybe it'll be ready till the summer of 2020.
Other 2 islands Culatra and Farol (on the picture) can be reached from Faro center with a ferry boat. Both islands have settlements, which are very authentic. There are also some cafes and small shops. These islands have fewer people visiting. If you come there in winter – can be even alone on the beach for some time.
Read more about islands here.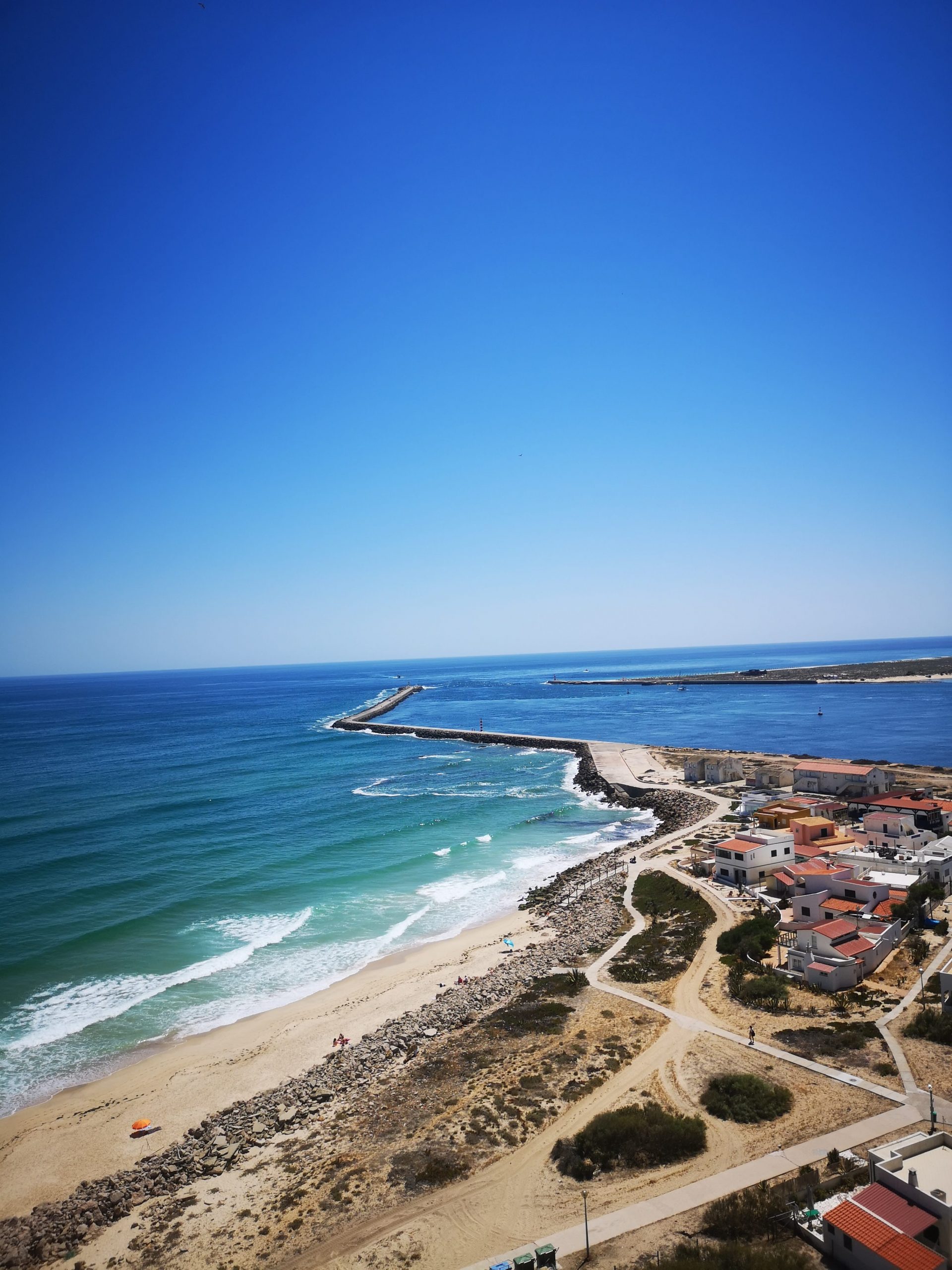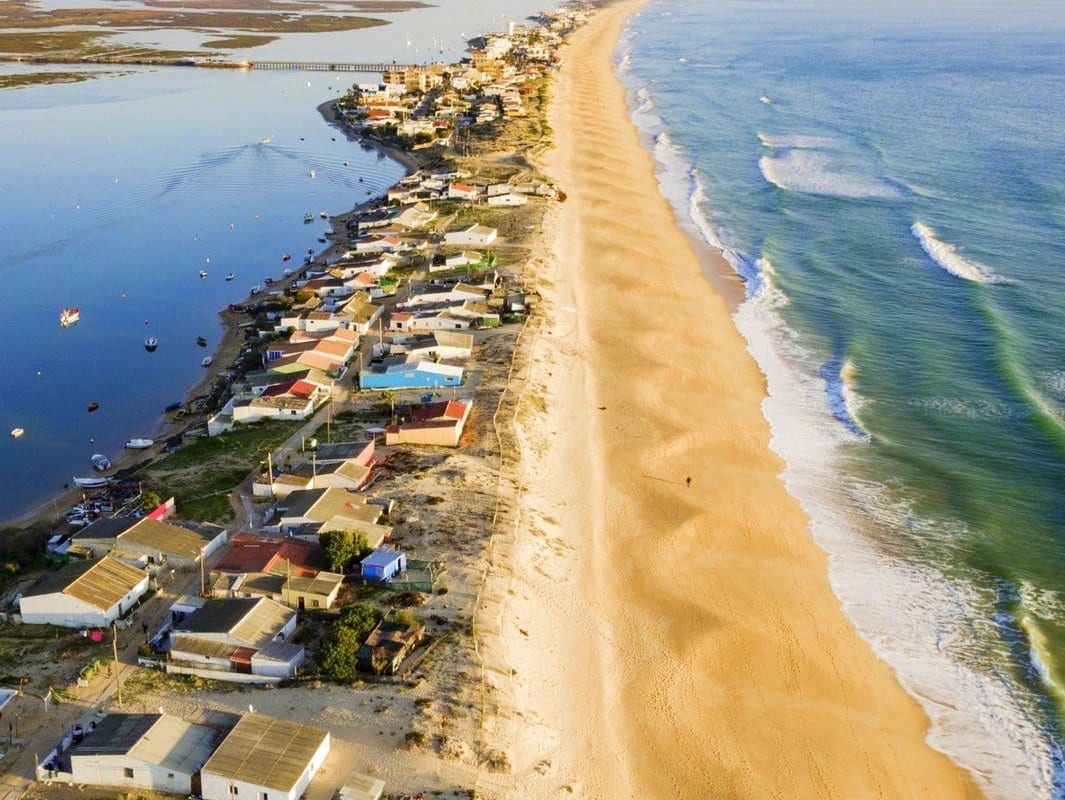 CENTER OF FARO
Sights of the city center
In day time except visiting the old town and castle, it's also nice to walk on the front of the Ria Formosa, which isn't always very organised, but beautiful. One can enter marina at the train or bus station, after in the very new center where locates Faro port with yachts and near old castle walls.
In port or in the same castle walls its nice to catch a ferry or boat tour to nearby islands or just to see Ria Formosa, its nature, and maybe even go to the ocean.
It's nice to sit in the park on the bench and look on the peacocks in the Alameda park. Or rent the bicycle and bike in Ribeirinho park and its surroundings.
Faro is full of cafes, which aren't very modern but give the spirit of old Portugal. Also, they are quite cheap, espresso usually is around 80 cents. Nightlife isn't very intense, but there are a lot of bars and 2 dance clubs, which are always full of people in summer.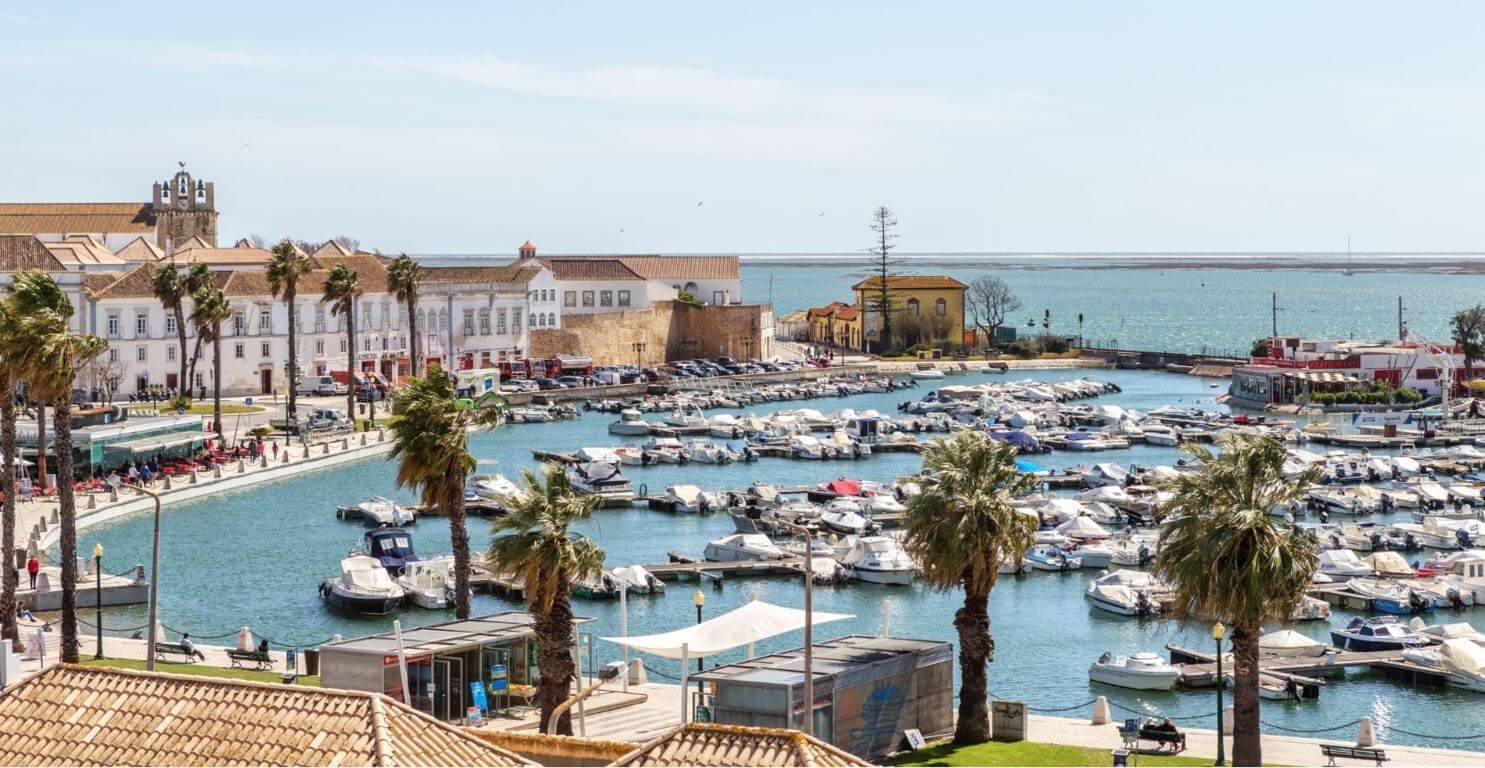 It's always nice to walk in Faro center by the marina.