WHATS HAPPENING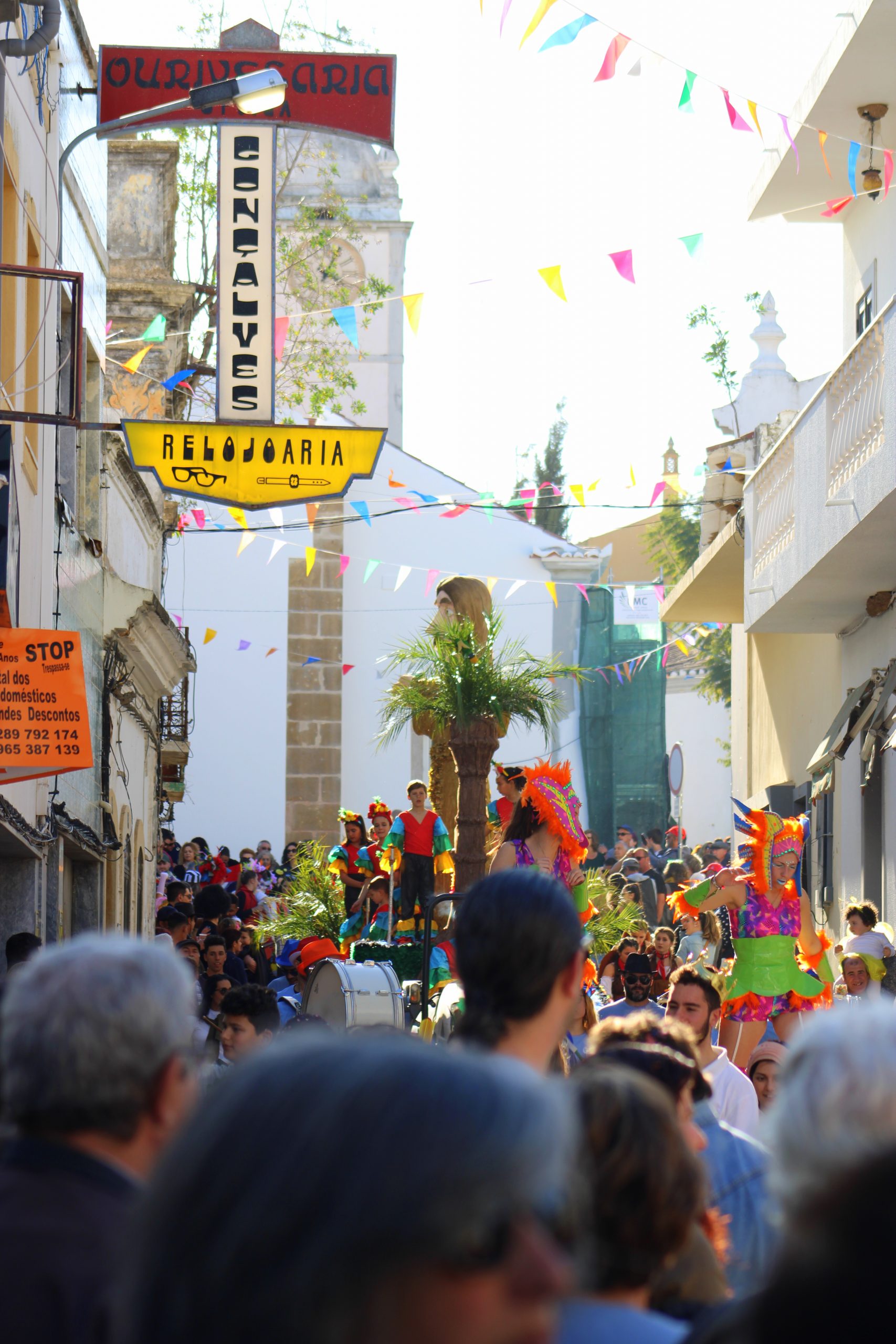 Please click on the blue text to know more.
Village of Moncarapacho belongs to the municipality of Olhao. 7km from Fuseta and 10 km from Olhao. It's an old atmospheric village surrounded by greens which aren't present on the coast. Moncarapacho goes some 6 km into the inland of Algarve, a little bit further from the ocean. A lot of foreigners come here for nature tourism and also buying property here to live.
Carnival is an important event on south-western Europe and in Algarve its quite famous. The Moncarapacho Carnival dates back to 1899, with the students parading through the streets, dressed in Spanish-inspired costumes. The first carnival-car appeared in 1913. In 2020, the Carnival of Moncarapacho celebrates 121 years and takes to the streets on 23 and 25 February.
At day time there is a march of costumed groups of people doing carnival parade: walking, dancing, posing on the cars, which brings them around the village. Also, its hired professional animators, which make a show with their circus acrobatic skills. A lot of visitors gather for the event from the village and nearby towns, a lot of them also in costumes.
At night there is a party, where people trying to be costumed harder than in day time.
Carnival is a yearly event, which shows the spirit of the region. A lot of towns in Algarve do Carnival events, streets became full of people and fun dancing music.
Enjoy the photos of carnival in Moncarapacho from 2020.