Charming eastern Algarve pearl
Churches, Castle, River, Moorish old streets.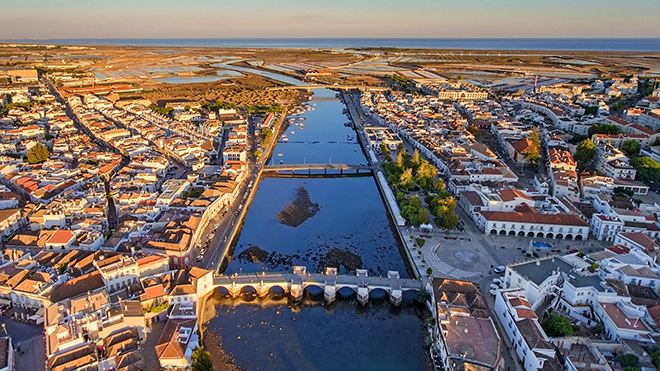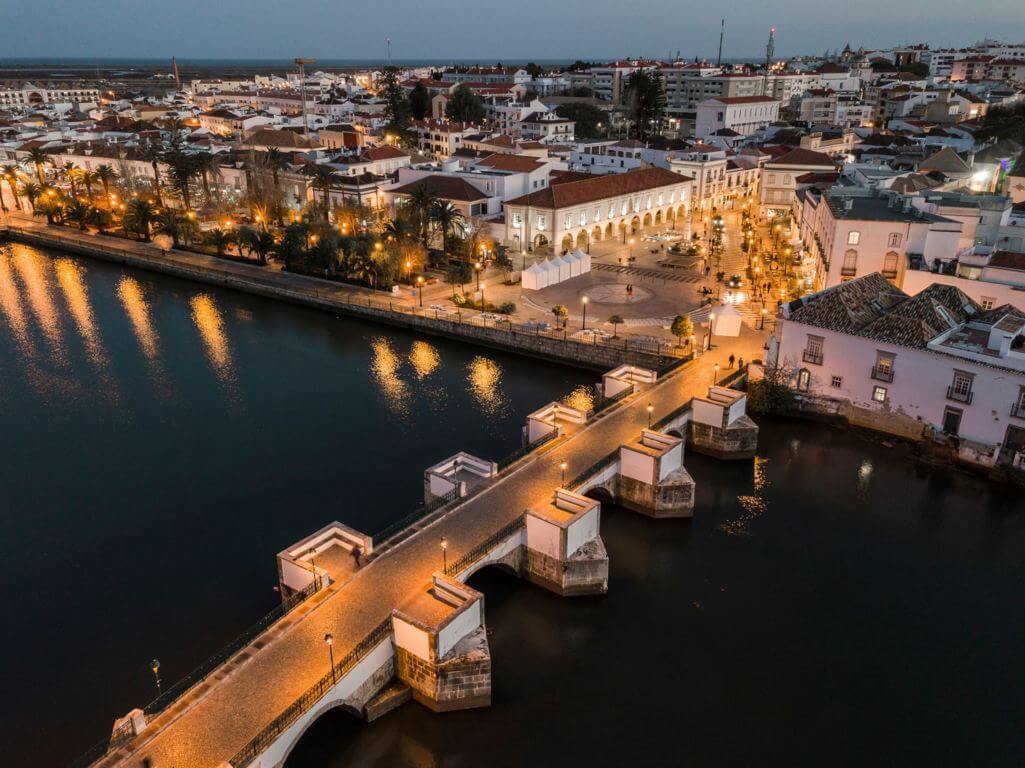 Tavira is considered a pearl of eastern Algarve with Ancient moorish alte Stadt, one of the biggest in Algarve. You can walk a long time by its old streets. Old town is divided by river in its middle, few bridges connect two parts of the town. Usually, I enjoy the walk by the river bank from one side to observe the other opposite bank.
There is a small park (Jardim Público de Tavira) which goes along the river in the centre of Tavira. In the hot summer day, one can catch the green shade and relax around beautiful trees and flouwers.
On the other side ofthe river locates small green square (Jardim da Alagoa), surrounded by cafes. Small island to stop and relax.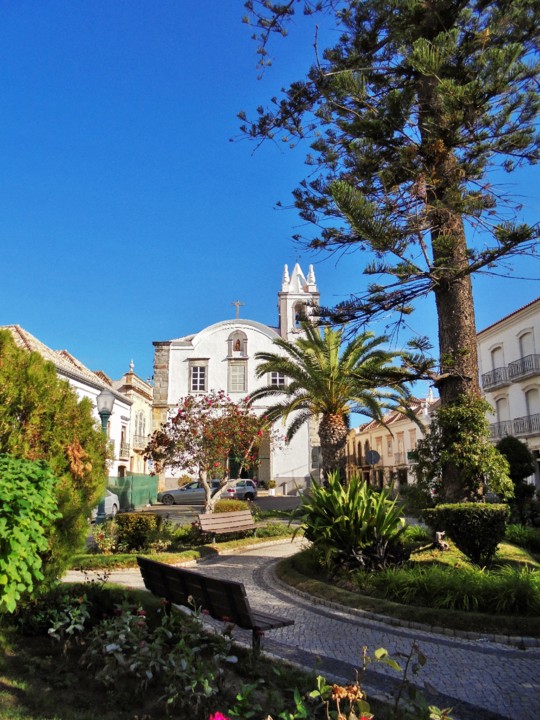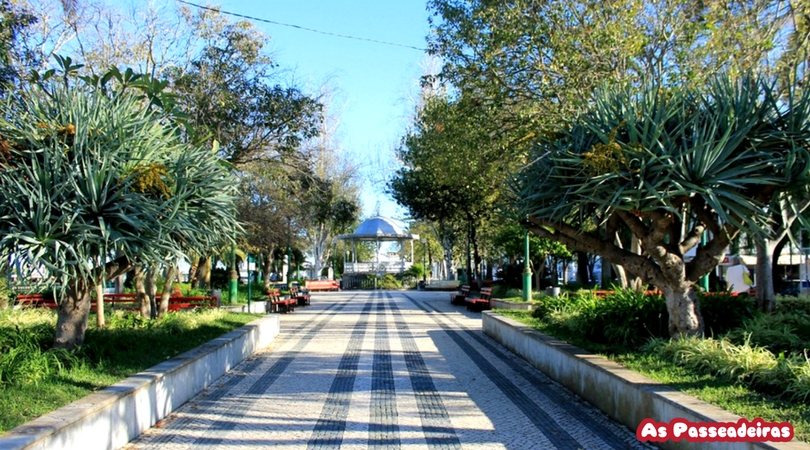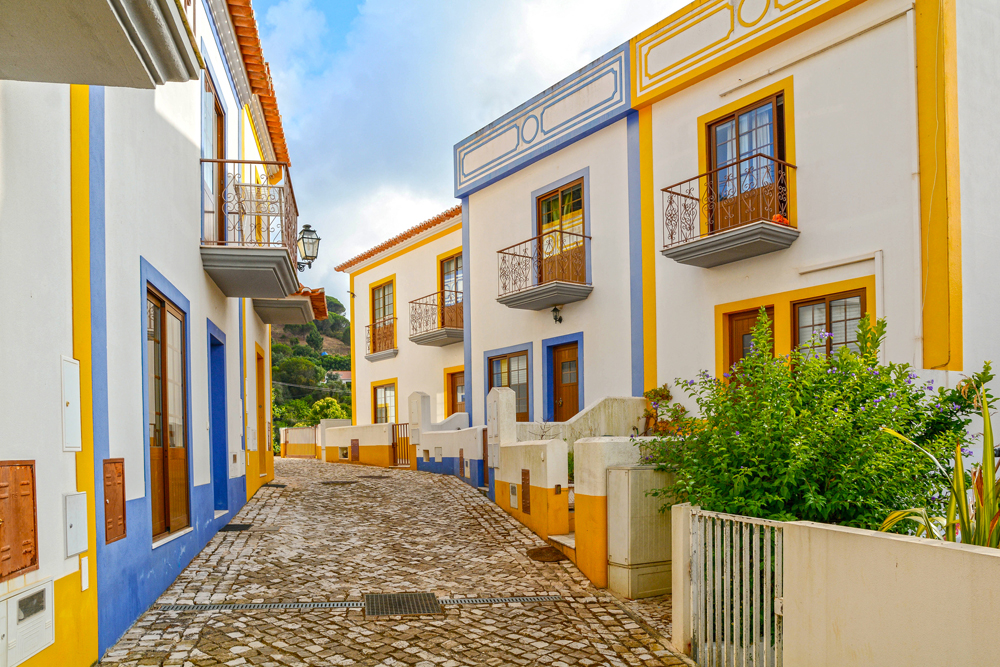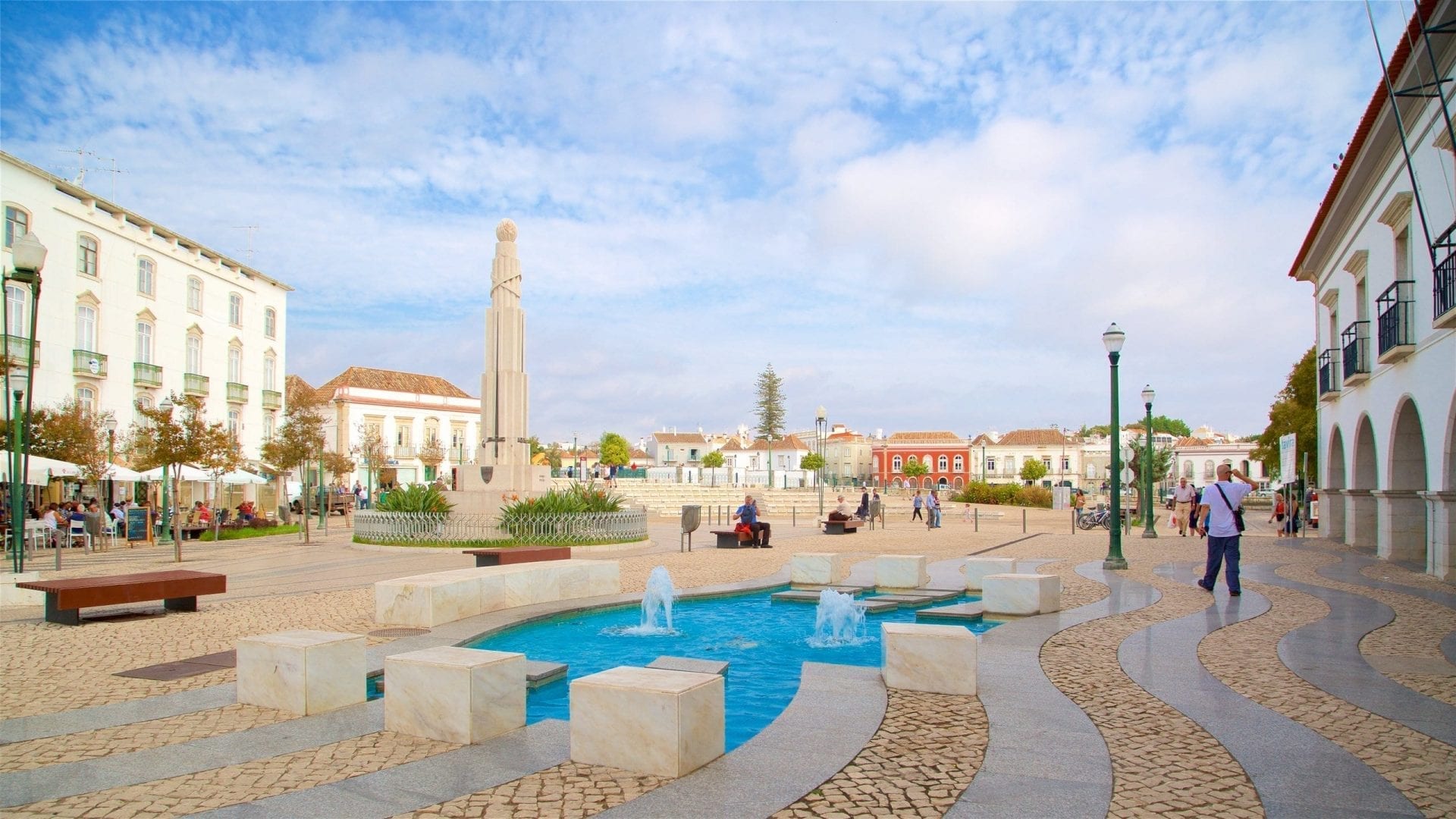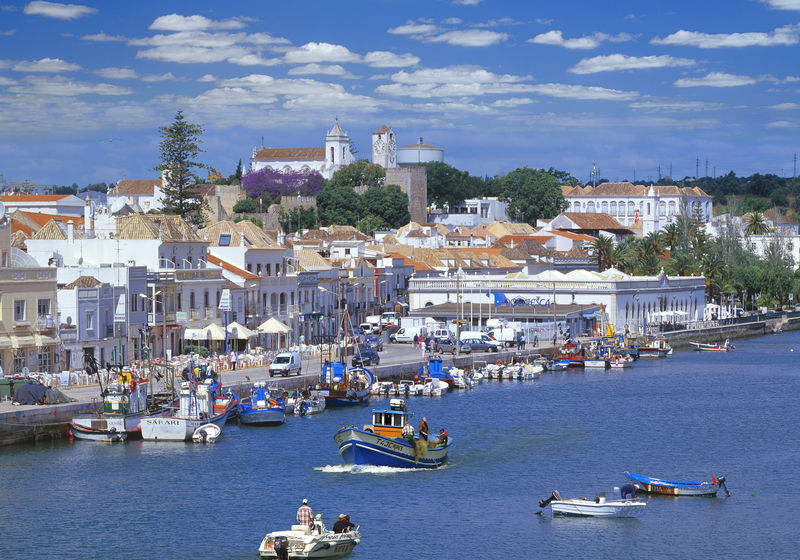 Tavira is also known for numerous churches (there are around hundred of them) and a medieval castle. From the walls of the castle, locally known as Castelo de Tavira, there are beautiful views on the town. One can climb the walls and the towers. The castle interior is now organised into a small nice garden. During the day time, the castle can be visited for free.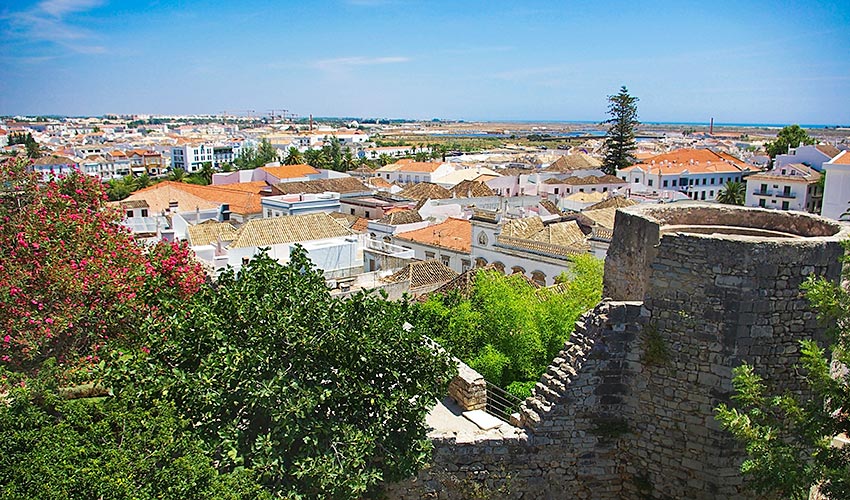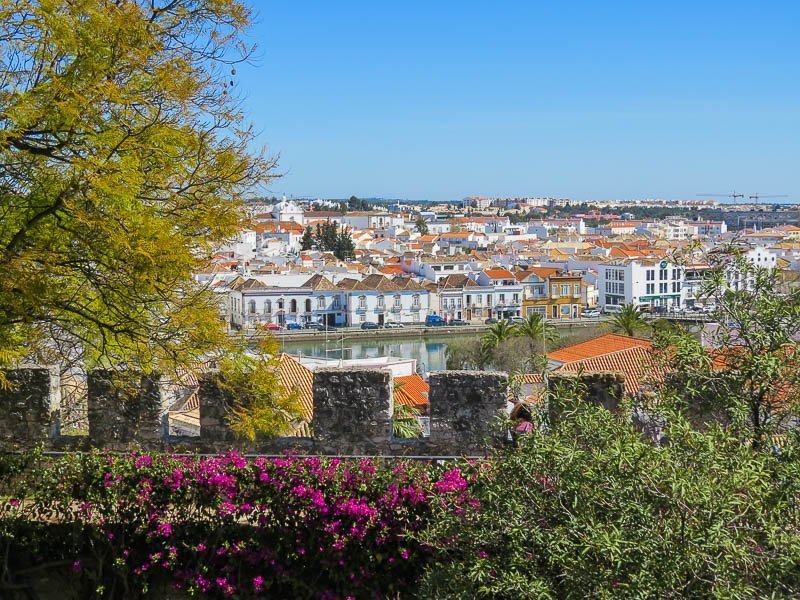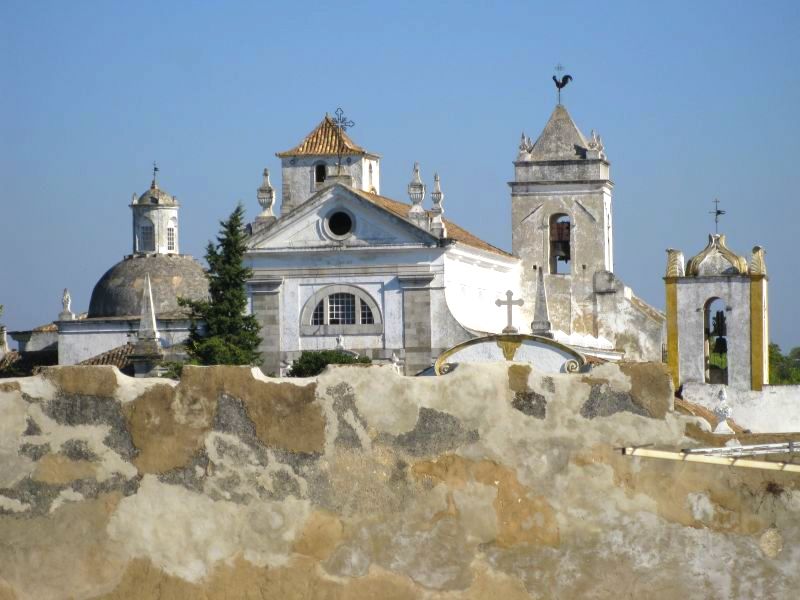 Old market of Tavira (Mercado da Ribeira), which located on the river bank, near the bridge (Ponte das Forcas Amadas), which is on the reconstruction (in 2020). In the old market building located shops and cafes.
Now Tavira has a new town market (Mercado Municipal de Tavira), where you can find fresh vegetables and fruits. It locates a little bit further from the center. The old market now became a tourist attraction, is used for town fests, has few cafes inside and souvenir shops.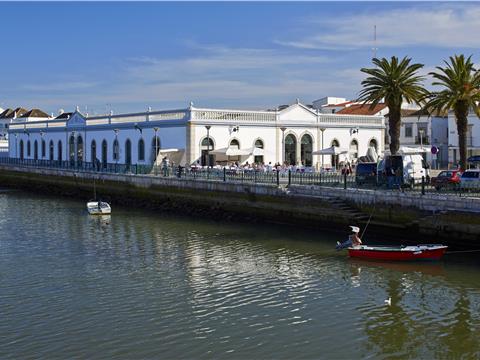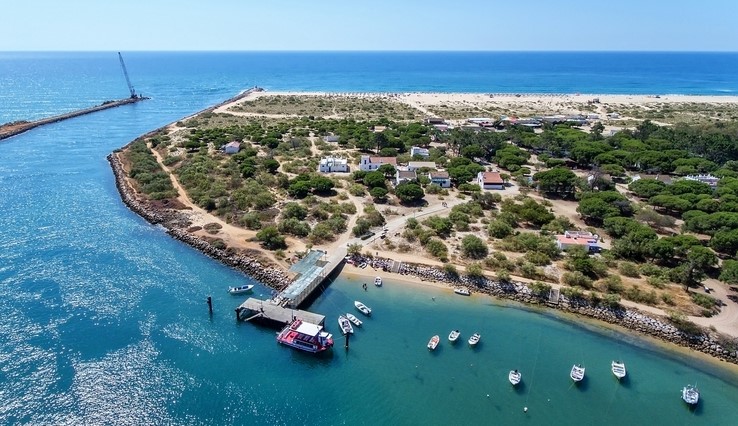 Visiting islands is essential when you come to the eastern Algarve.
Tavira island beach has all basic support facilities, like restaurants and toilets. There are trees, which is rare for the islands of the Ria Formosa. Near ferry stop located camping. Tavira Island Beach is definitely different from others, there are lots of cafes, but no villages like on the islands near Olhao.
Most of ferries and boats come to the island part surrounded by Ria Formosa lagoon, which represented by waters located between islands and the mainland. There are lots of birds and animals, rare plants. You can see Flamingos from Ferry on your way from the Tavira center. Ria Formosa now has a status of Natural Park and is under government defence. Water deepness varies dependently on tides, the view changes from the sea in high tide to dozens of small islands in low tide.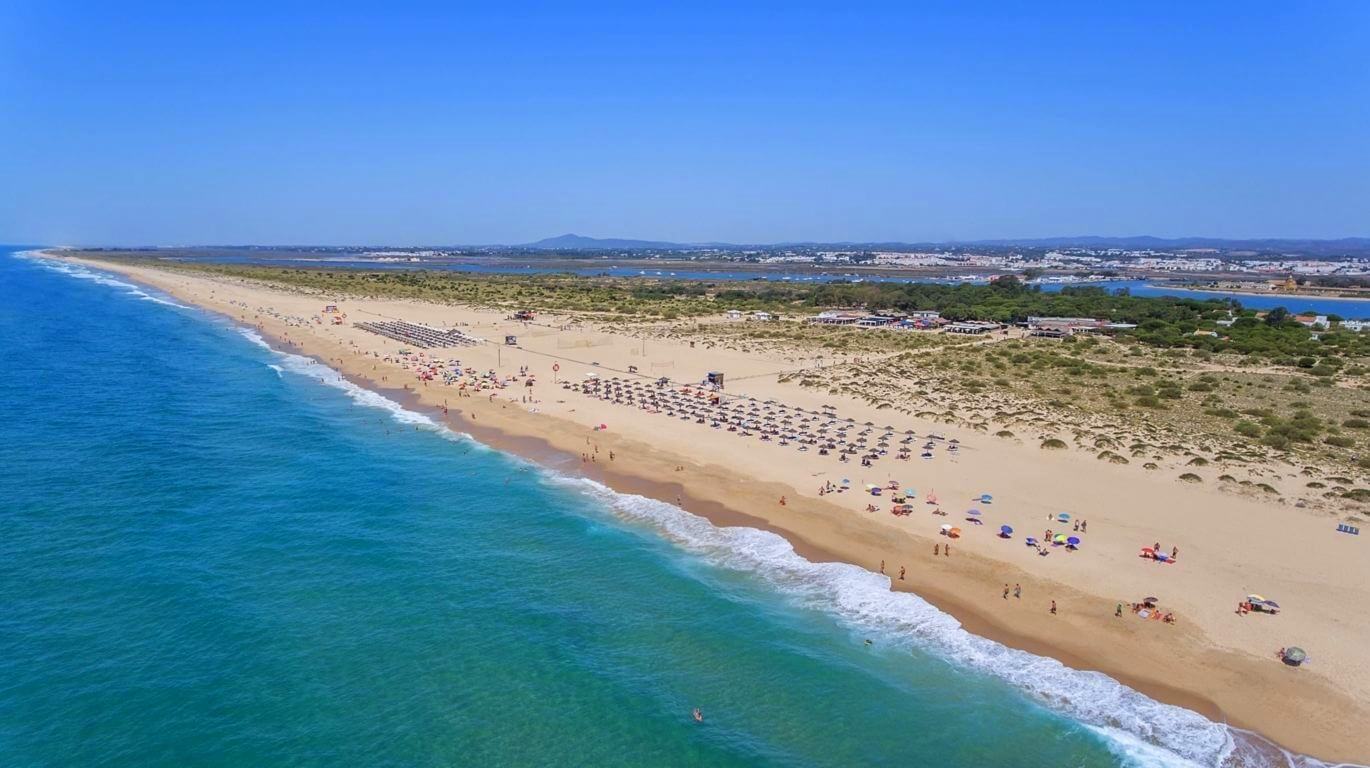 How to get to the island/ferry
Its easy t take a boat or ferry to Tavira Island (Tavira beach) from Center of the town or from "Quatro Aguas" place (has big parking). There are Fähre and other cheap boats, which you can easily find in the center of Tavira near old market on the bank of the river.
Quatro Aguas – another Ferry port, a little bit far from the center – 25 minutes walk, but worth it. Location of the port itself is very nice and calls Quatro Aguas (translates as "four waters"). Its surrounded by water channels and Ria Formosa lagoon. This port is better for people with cars (parking is free), as in the center of Tavira it's hard to find a parking place.
Fähre goes quite often, usually every half an hour, but depends on the season. Hier is schedule and prices for the ferry from Tavira center in October 2020. Check new schedules of the ferry on the Facebook page.  Round trip ticket costs 2,20 euro for adult and 1 euro for a child. The trip with this ferry will take around 15 minutes.
There are ferry boats, which go first from the center and after through Quatro Aguas to the Tavira island beach.
There are also private boats, tours, taxis all around Tavira. Level of the comfort of those companies is higher, but also the proposition is more expensive. Usually, prices are max low, as there is a big competency and Portuguese salaries are comparatively small.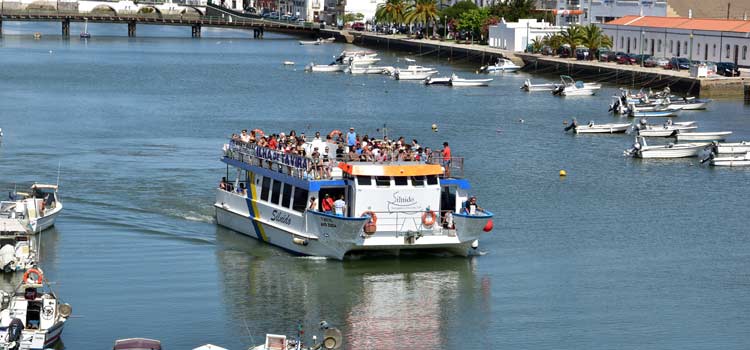 other beaches and destinations around Tavira
Cabanas de Tavira, Santa Luzia, Barril beach.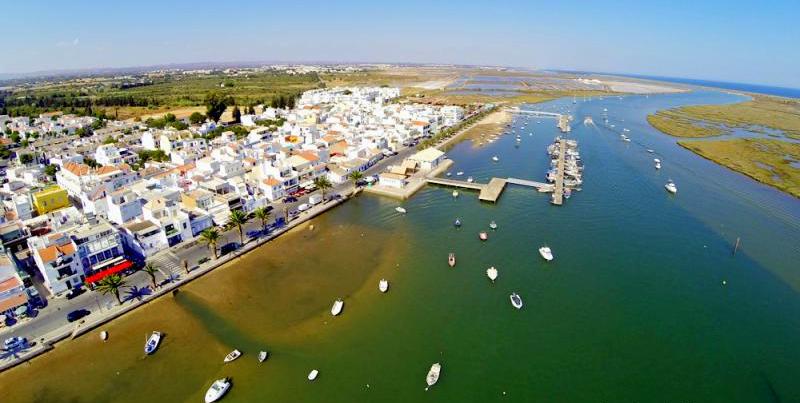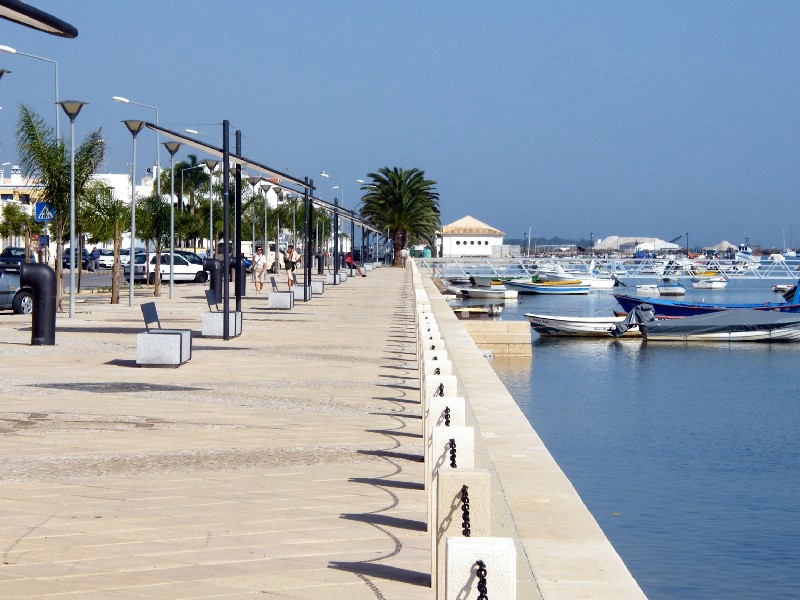 Village Santa Luzia
Nearby Tavira there is a touristy village Santa Luzia. In past, it was a fisherman settlement on the front of Ria Formosa Lagoon. Now on the bank, you can walk a nice wooden way path, surrounded by a lot of cafes and boat tours companies with various propositions.
Die cheapest way to get to the beach from Santa Luzia is by a ferry boat to Tavira Island Terra Estreita beach. Cost is around 2 euros for the round trip. Check the schedule Hier, though small changes are possible.
This beach has less infrastructure, but as beautiful. First 150 meters of the beach can be full of people in season, but if you walk further you'll find yourself alone on the beach.
Santa Luzia village locates less than 3 km western of Tavira. You can walk there in around 40minutes from the center of Tavira.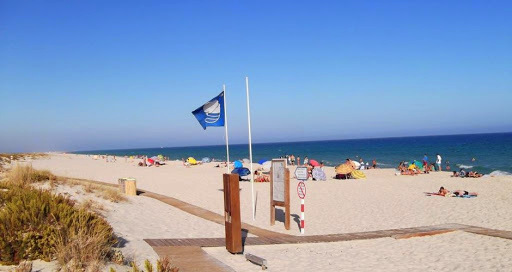 Barril Beach
1,5km further west by Ria Formosa bank from Santa Lucia located a bridge, which leads to Barril Beach (Praia do Barril). You don't need to take a boat, because there is a nice bridge, after which you can take a small touristy train to the beach or walk 15 minutes through the island. Barril beach also locates on Tavira island and walking along the ocean shoreline you can get to other beaches of the island. Though, it's a long walk in the sand.
There is an interesting attraction on the Barril beach – anchors cemetery. Anchors were used for catching nets of large and powerful Bluefin Tuna. Today cemetery of anchors is a symbolic memorial to the decline of the tuna and the abandonment of this way of life. There is no anymore Bluefin Tuna in the seas of the Algarve.
The beach is safe for children, with calm and clean waters, and is supervised during the summer season. There are a lot of cafes, some shops.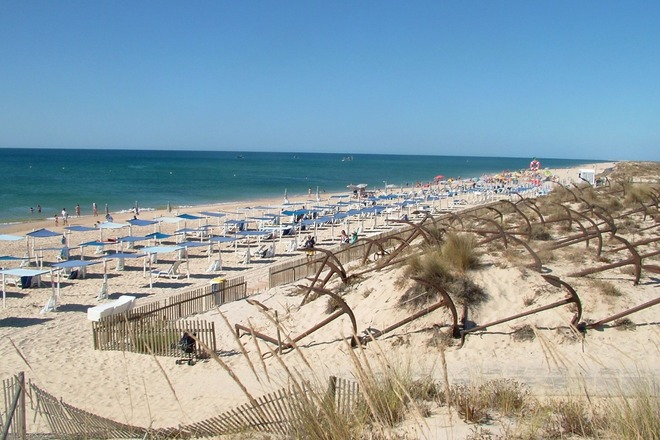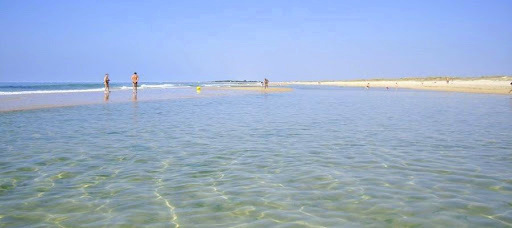 Cabanas de Tavira.
The village located 6 km to the east from Tavira. The train station is a little bit far from the village marina, so it's better to come by bus, car or taxi. There is also a trail to bike or walk from Tavira to Cabanas, through "Salinas- Ciclovia de Tavira".
Cabanas village with the population a little bit more than 1 thousand people became a touristic spot with hotels, boat companies and a lot of cafes facing the Ria Formosa Nature Park. Cabanas reminds Santa Luzia village but has luxury hotels. You can find all kinds of boat excursions here, group tours and private yacht rides.
Opposite the village locates Cabanas island, a neighbour of Tavira island. Island is quite long, around 6 km, clean, with beautiful blue water and a lot of space. Cabanas island beach is very easy to reach by ferry or aqua taxi. You can order an aqua-taxi on our Webseite.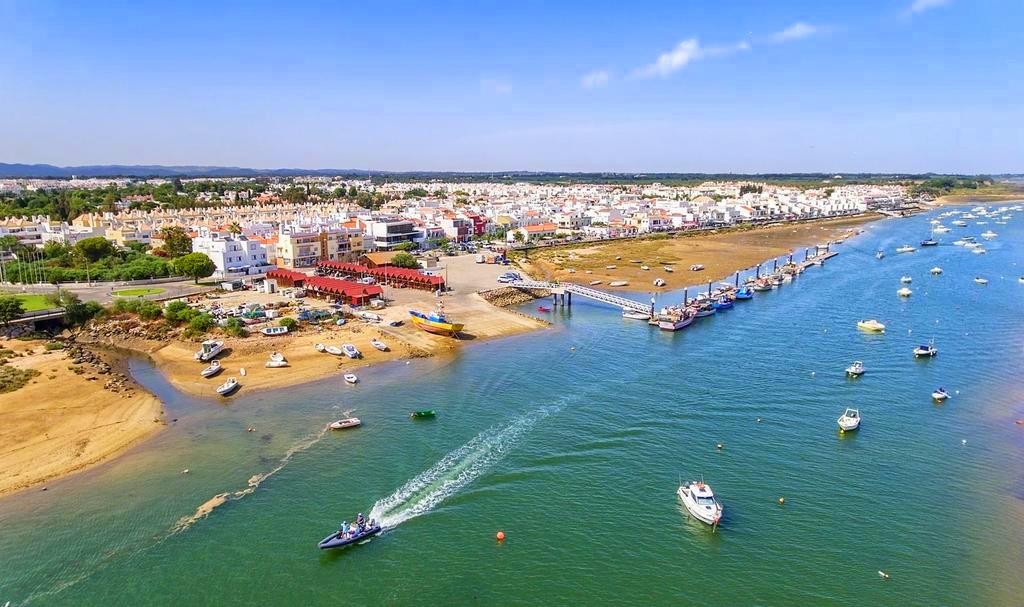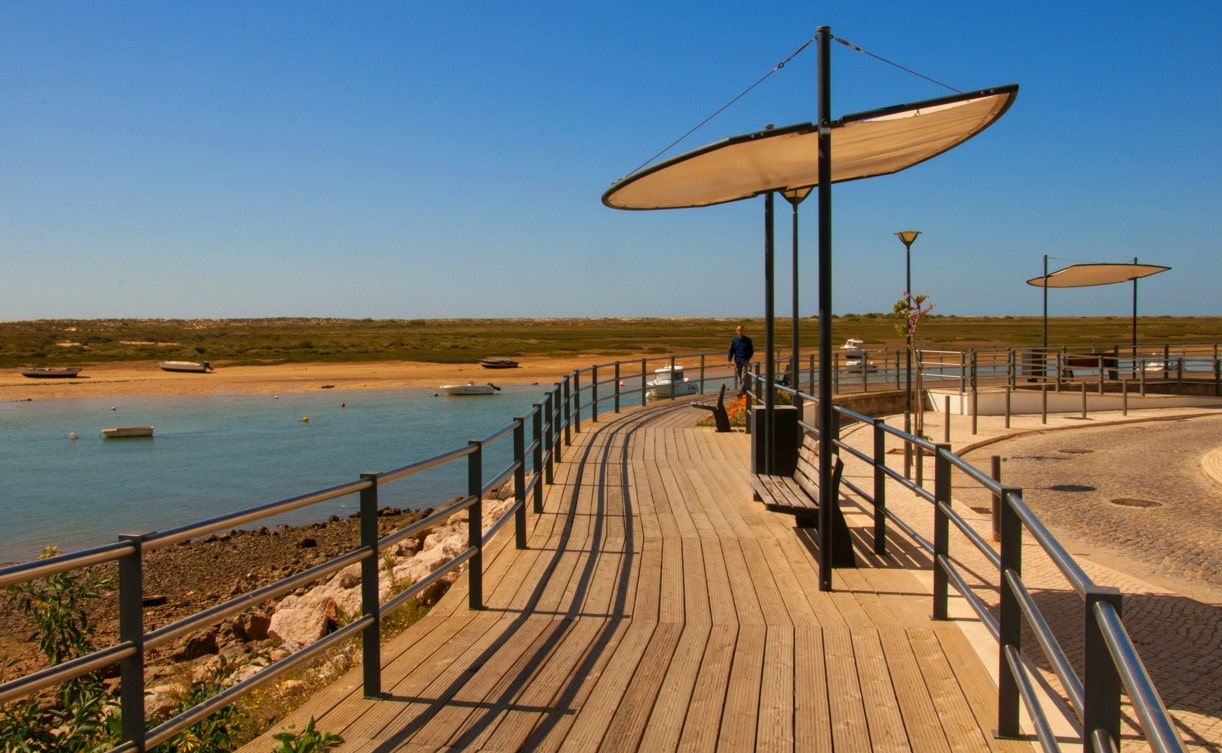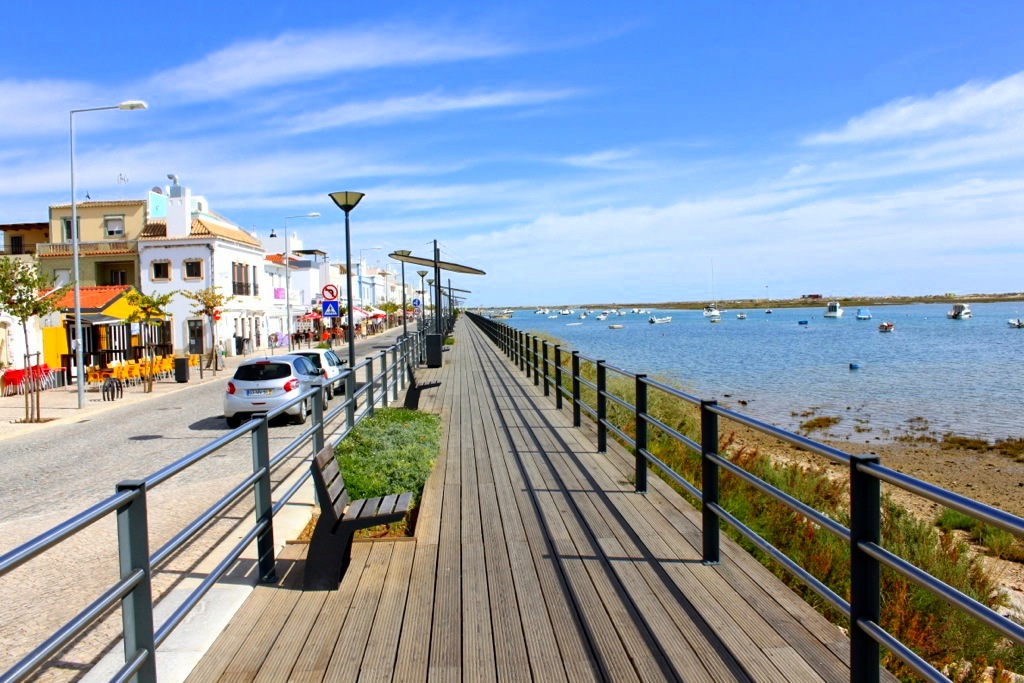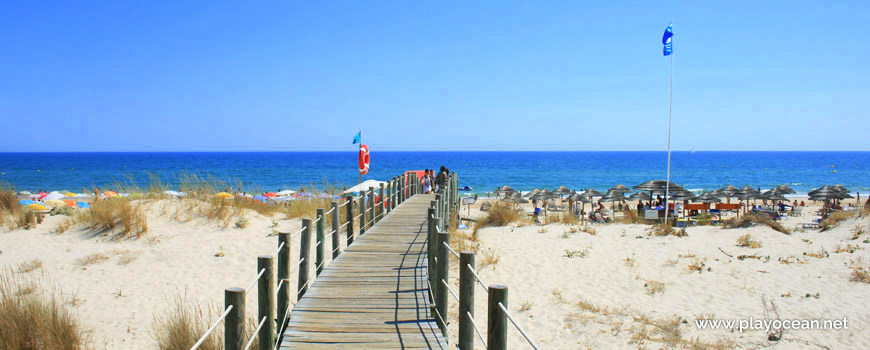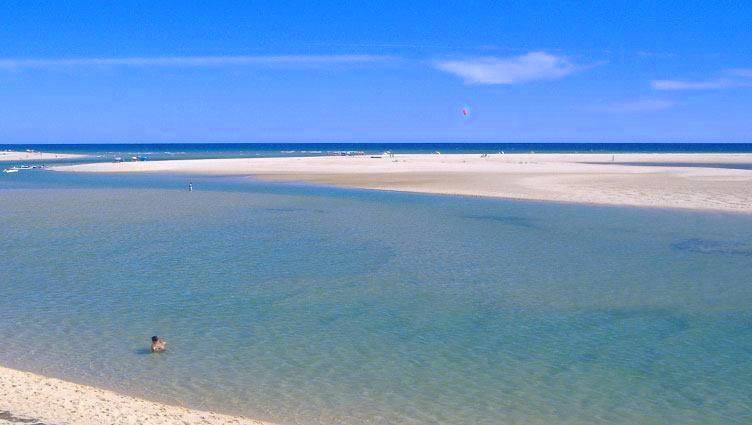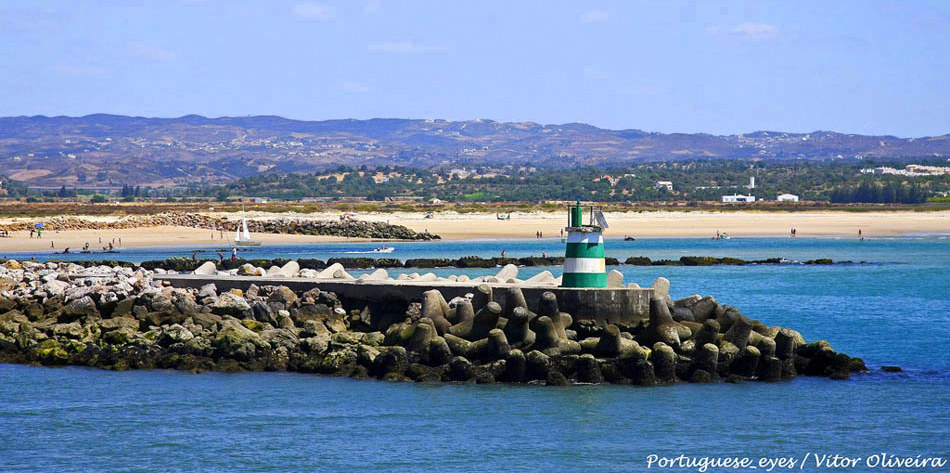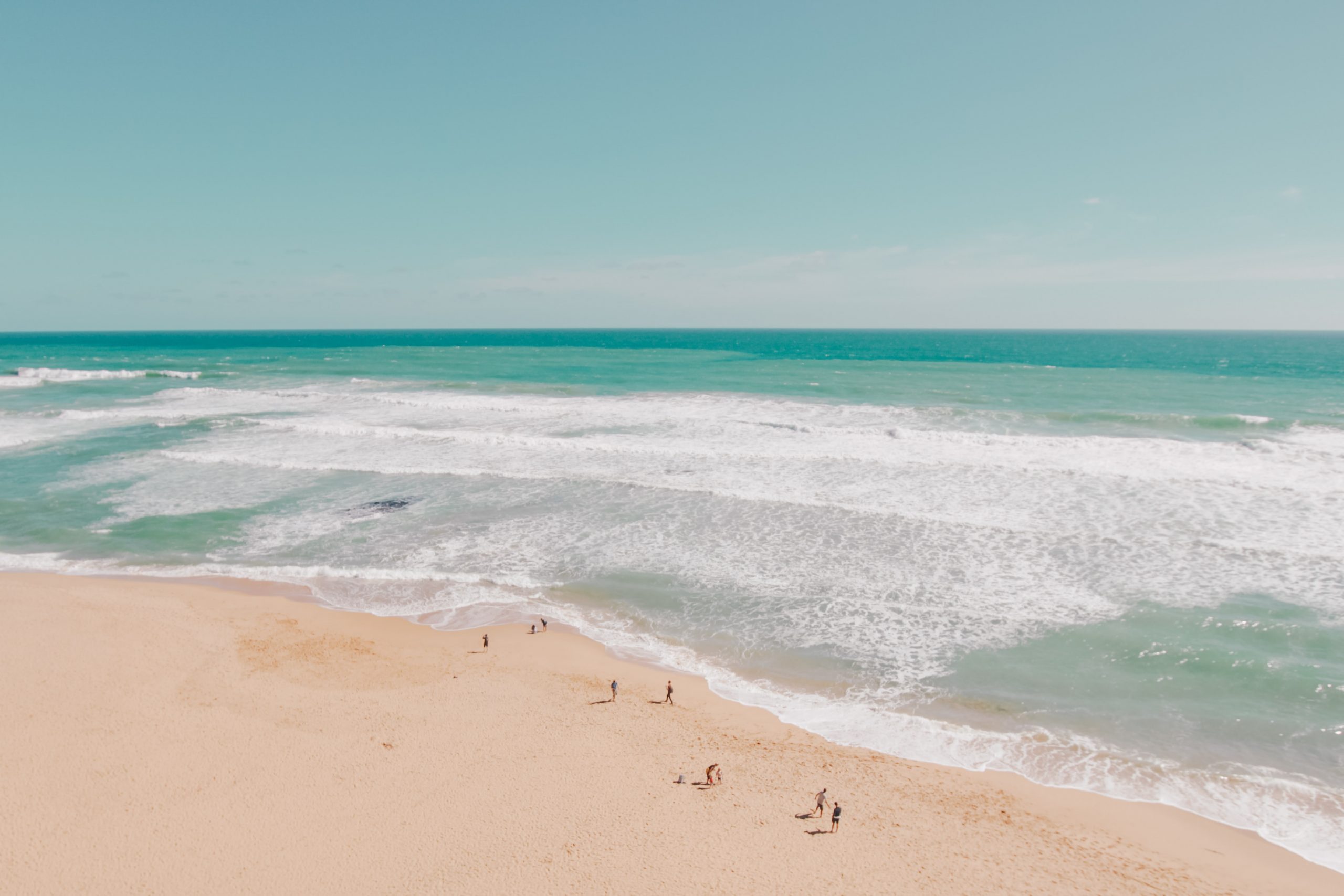 travelling to and from Tavira
How to get to Tavira??
(click on blue text to get more info)
Bahn goes from Vila Real de Santo Antonio, Faro or even straight from Lagos. Check the schedule Hier. Tavira has 2 train stations Tavira and Porta Nova, both equaly close to the center.
Bus. Prüfen Eva-Bus company für Busse around Algarve. Es are also companies wie Alsa und Rede Expressos, which going further, for example to Seville or Lisbon.