Vila Real de Santo António
Town on the border with Spain
Enjoy walking on the bank of the river looking on Spain on the other side.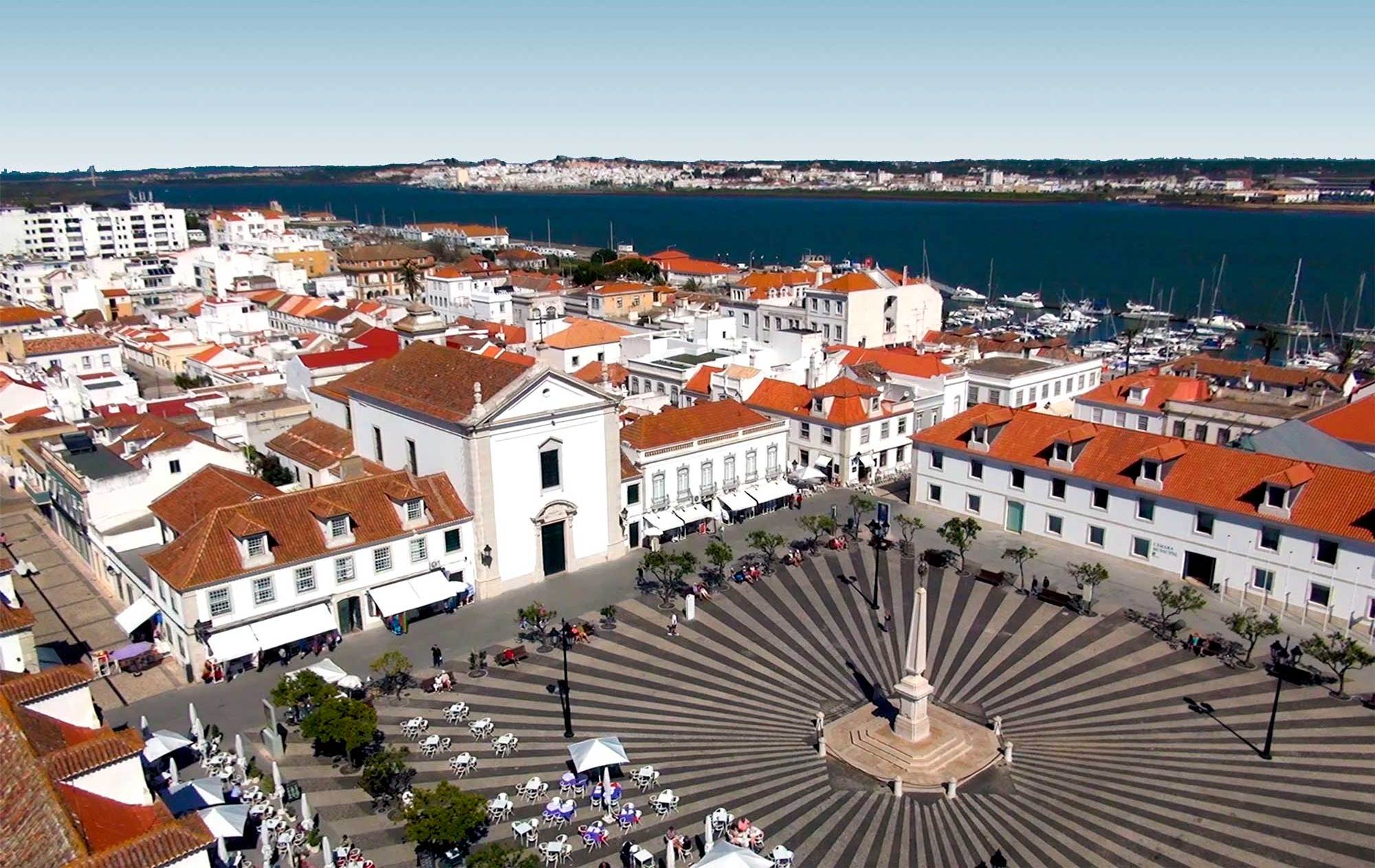 Vila Real is the most southwestern town of Portugal. From one side of it is the ocean, from another is a wide río, which makes a natural border with Spain.
I find very amusing to take Ferry a or boat to the "other side" and go to Spain to the town Ayamonte which one can see walking on the river bank. Towns on the sides of the river are similar and different at the same time, it was very interesting for me to check the difference of towns which are so close to each other, but parts of different countries.
Also on the car one can cross the border with a bridge nearby. And I would say sights from the bridge are very spectacular, so watch around while driving.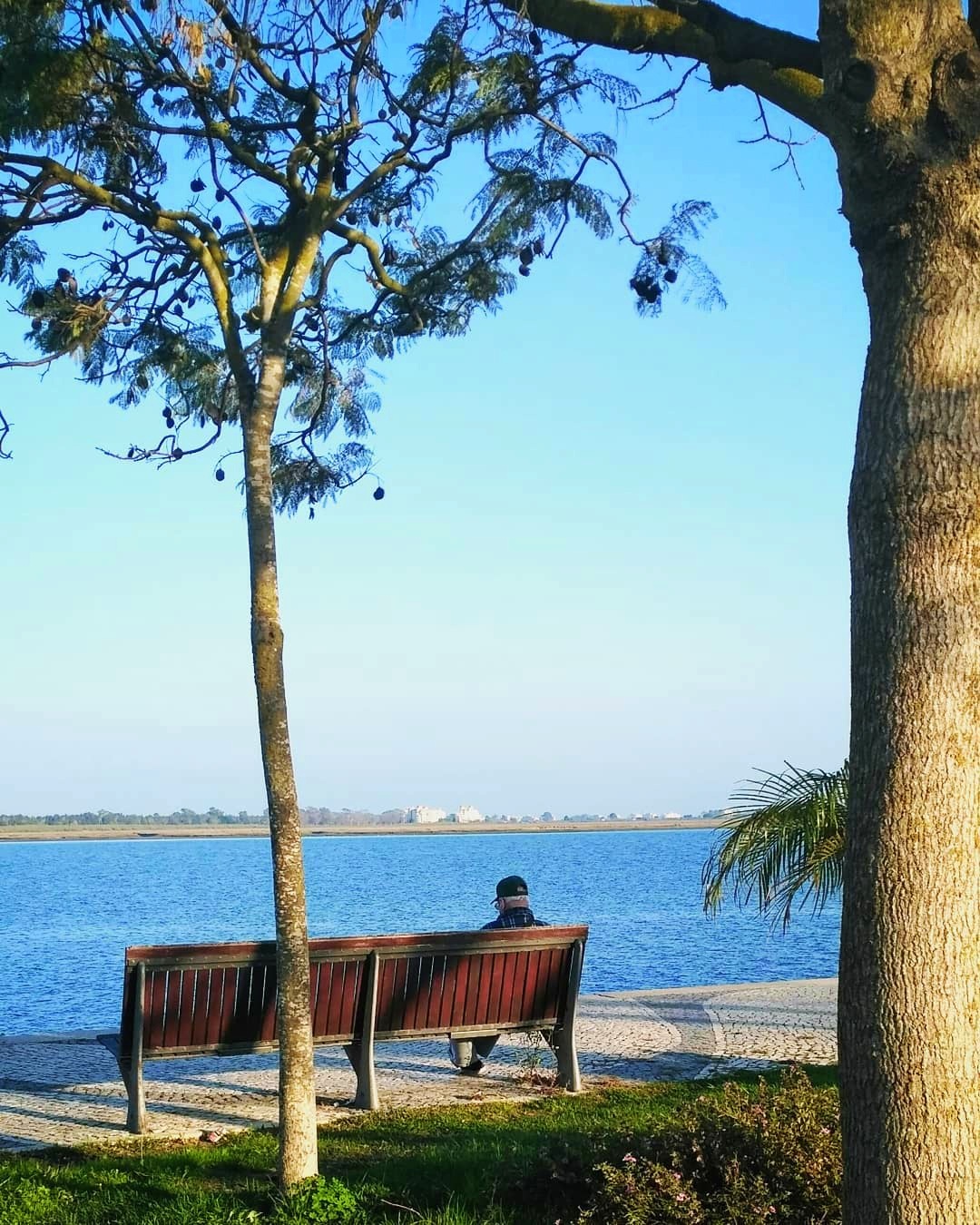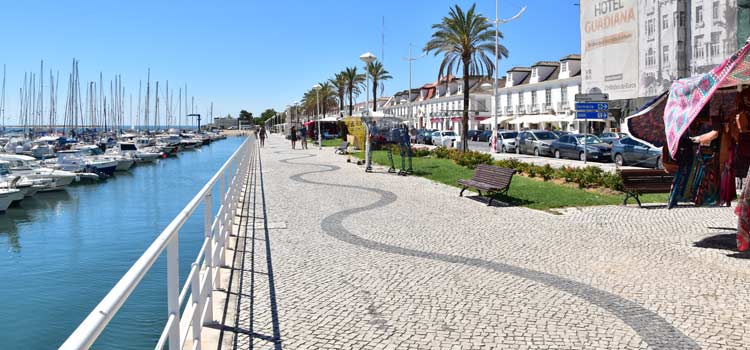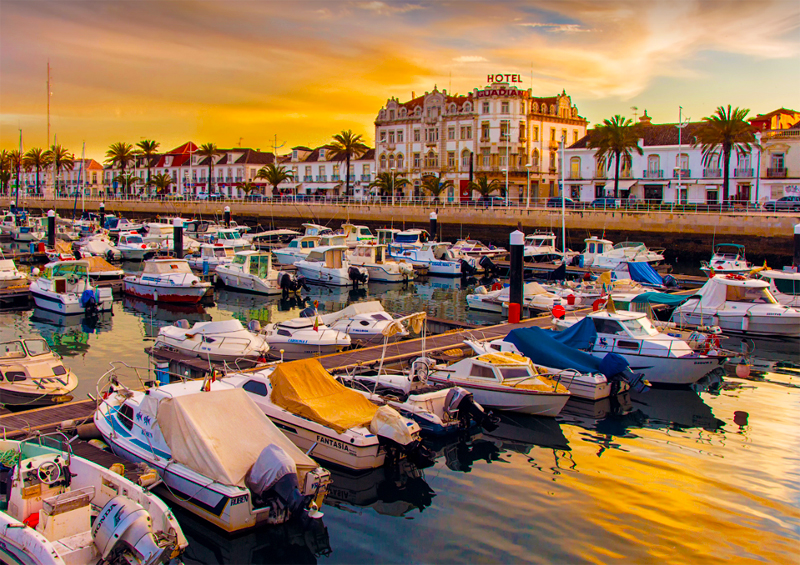 How to get to Vila Real de S.A.?
Tren goes from Faro or even straight from Lagos. Check the schedule aquí.
Autobús. Cheque Autobús Eva company para autobuses around Algarve. Hay are also companies como Alsa y Rede Expressos, que va más allá, por ejemplo, a Sevilla o Lisboa.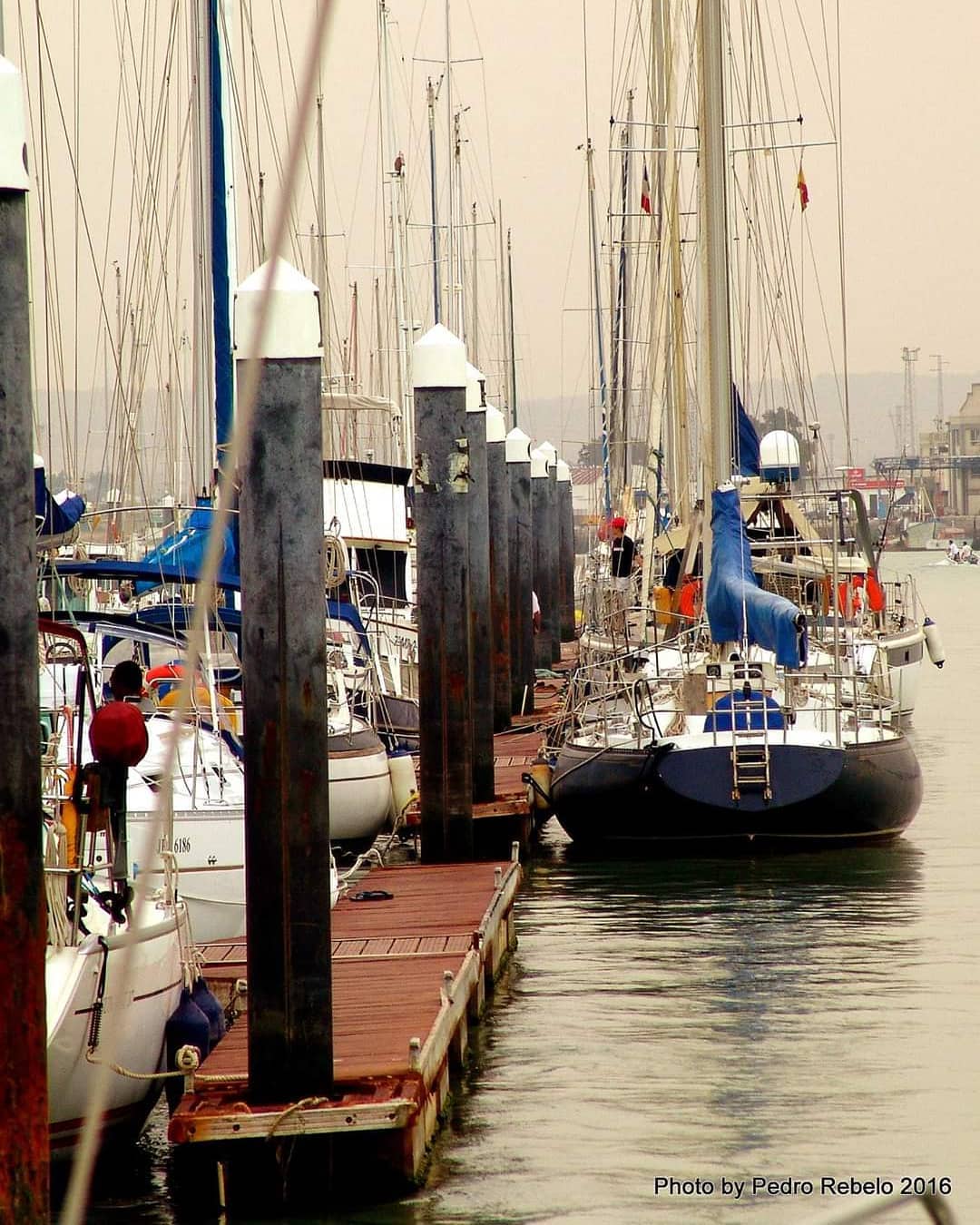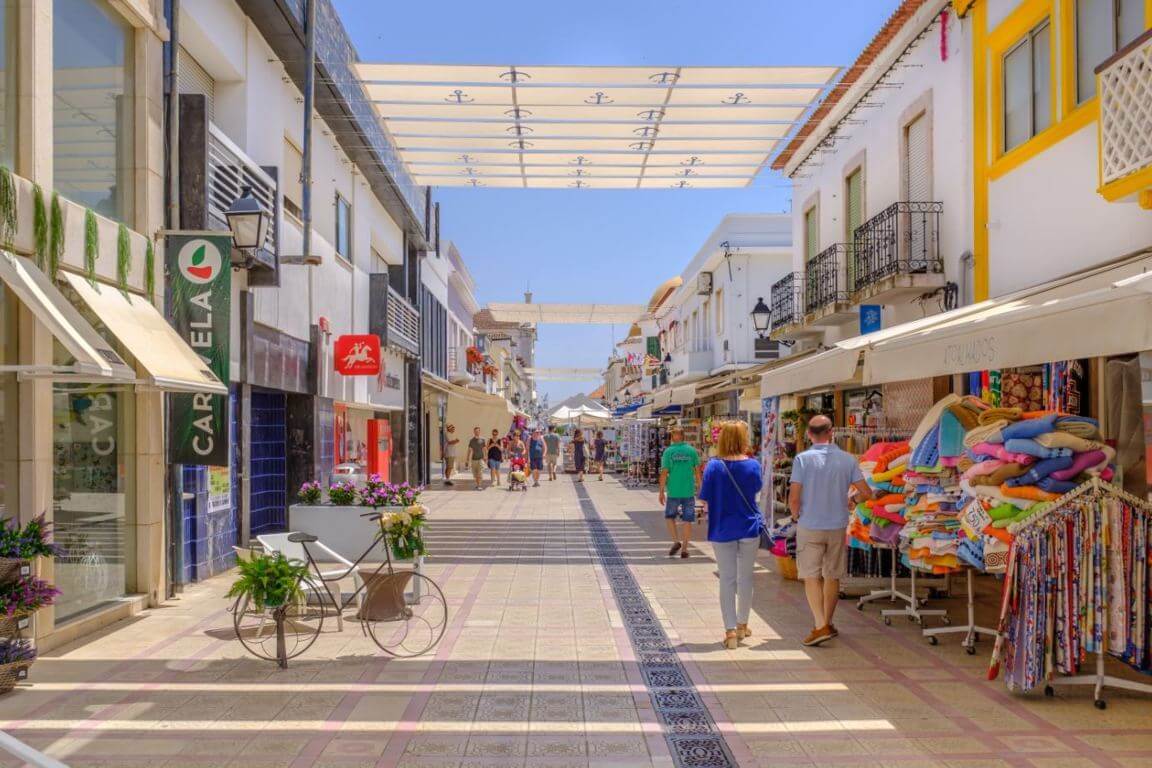 square layout of the city
Orange trees surround the square
Town of Vila Real is all in typical Algarve white little houses, have a church in the center, calm and atmospheric. Numerous cafes give the opportunity to relax in Portuguese way, and if you'll be near the central square you can enjoy nearby orange trees, which brighten the atmosphere around.
Town was totally destroyed in the Lisbon earthquake (year of 1755), also known as the Great Lisbon earthquake (in combination with subsequent fires and a tsunami). Rebuild town has square structure and doesn't have old narrow streets, which are normally found in Portuguese settlements.
 Aquí is official website of municipality.
LOCAL BEACH AND SURROUNDINGS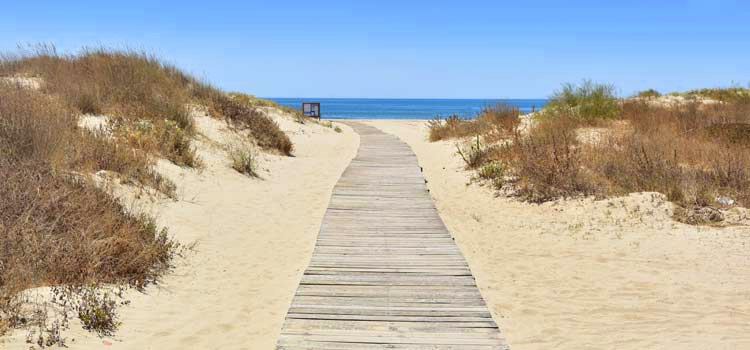 Walking to the beach of Vila Real is another joy. One should go to the south end of the town, which is quite near the center and after walking a trail through a beautiful park with big strong trees. It's actually a nature reserve which extends all the way to a neighbouring village. This 20-minute trail once gave me a very relaxing feeling, that I still can't forget about. Trails in the reserve are suitable for sports, people around running and cycling.
Reserve named "Mata Nacional das Dunas de Vila Real de Santo António". Translates as The National Forest of the Coastal Dunes of Vila Real de Santo António.
Natural reserve assumes a protective role in this region, functioning as a means of fixing the dune system, controlling sea winds and sheltering wild fauna. The fauna and flora, combined with the fresh environment of this place are an attractive invitation for hiking or sports. Annually, los atletas usan el bosque to carry out their internships for Olympic or international competitions. Next to the village of Monte Gordo, locates a picnic area where you can relax in the shade of the tame pines.
Beach is decent, clean and really long. Technically it doesn't end, going to the neighbouring village.
On the very east of the beach, locates a long embarcadero (an artificial long, narrow structure that protects a coastline). Very pleasant to walk.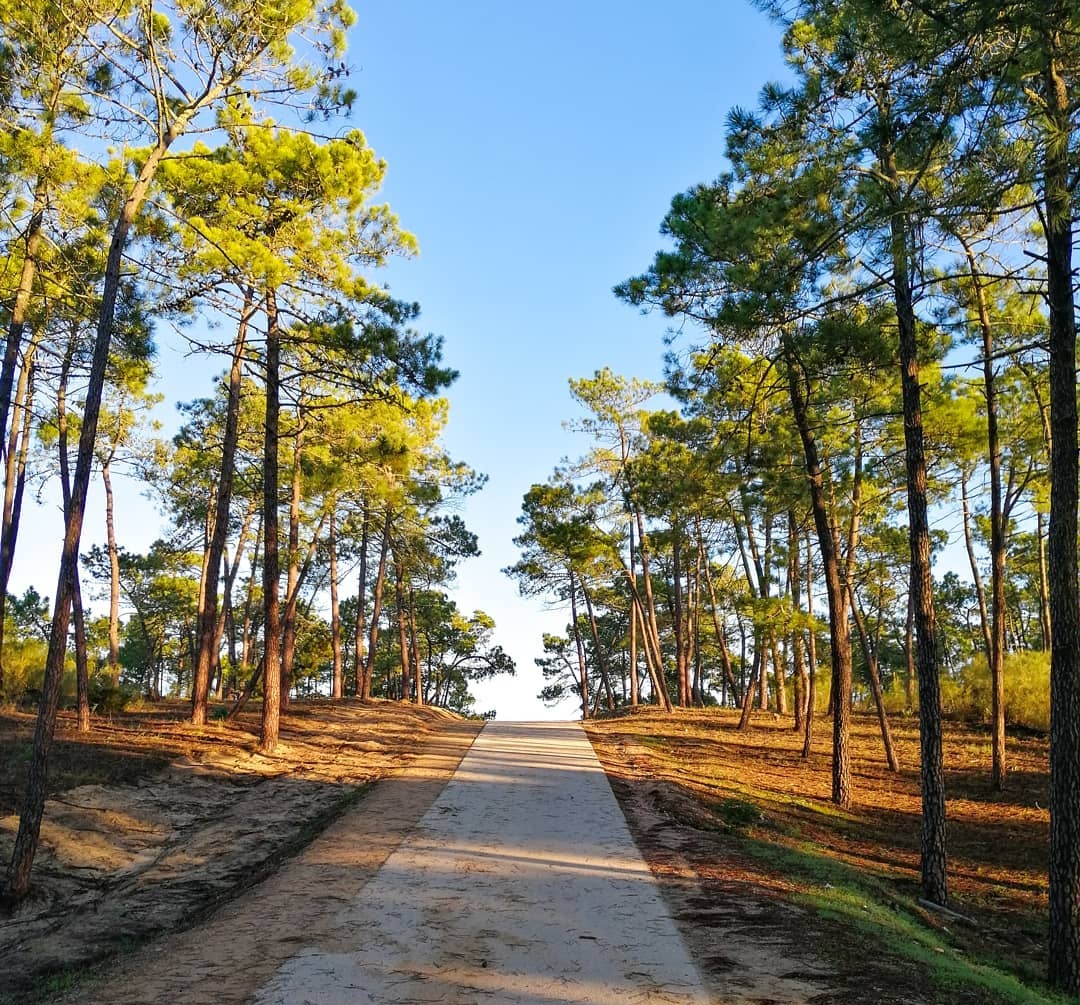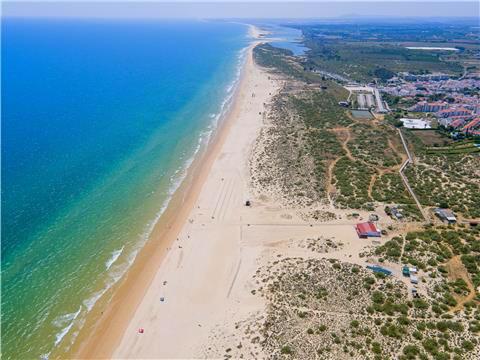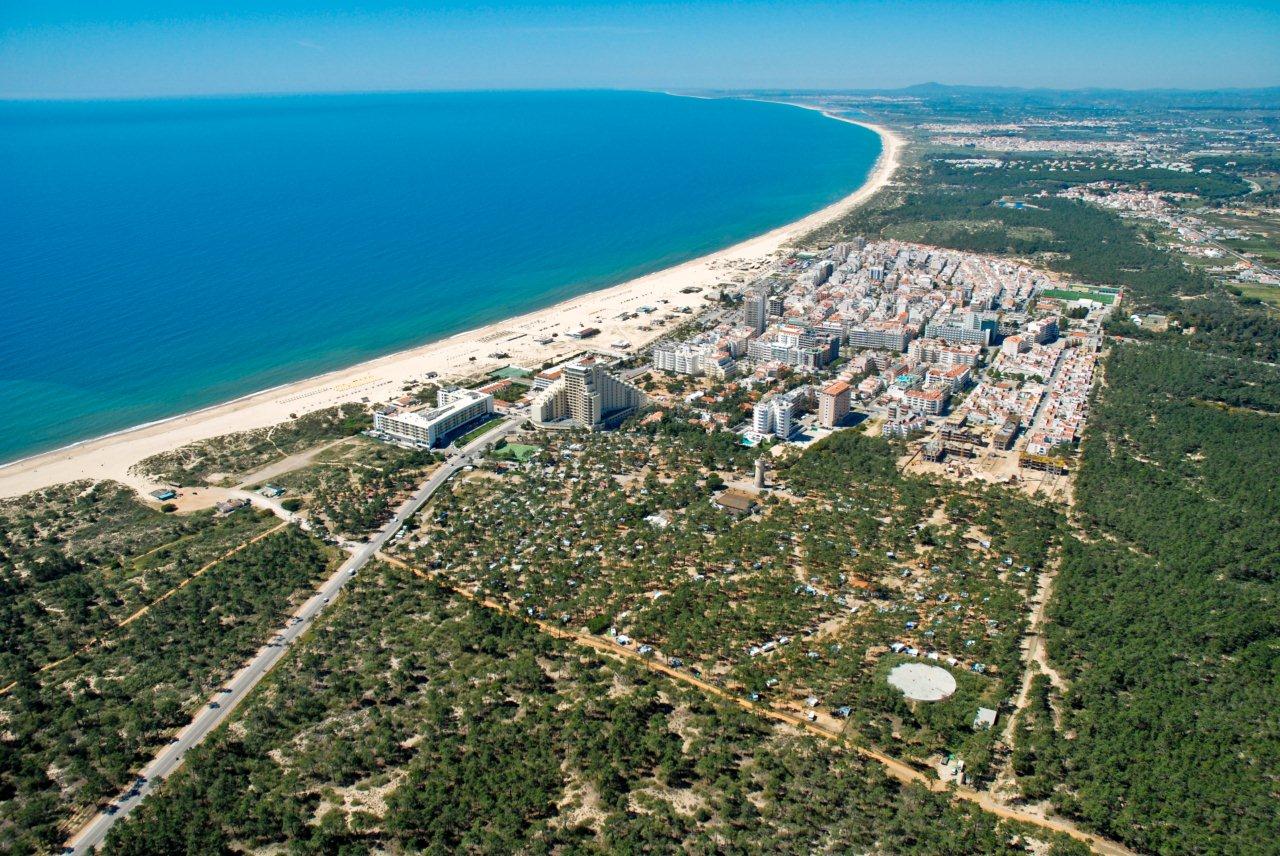 Beach itself is decent, clean and really long. Technically it doesn't end, going to the neighbouring village.
On the very east of the beach, there is a long embarcadero (an artificial long, narrow structure that protects a coastline). Its build from stone and concrete in place where river goes into the ocean. Very nice to walk.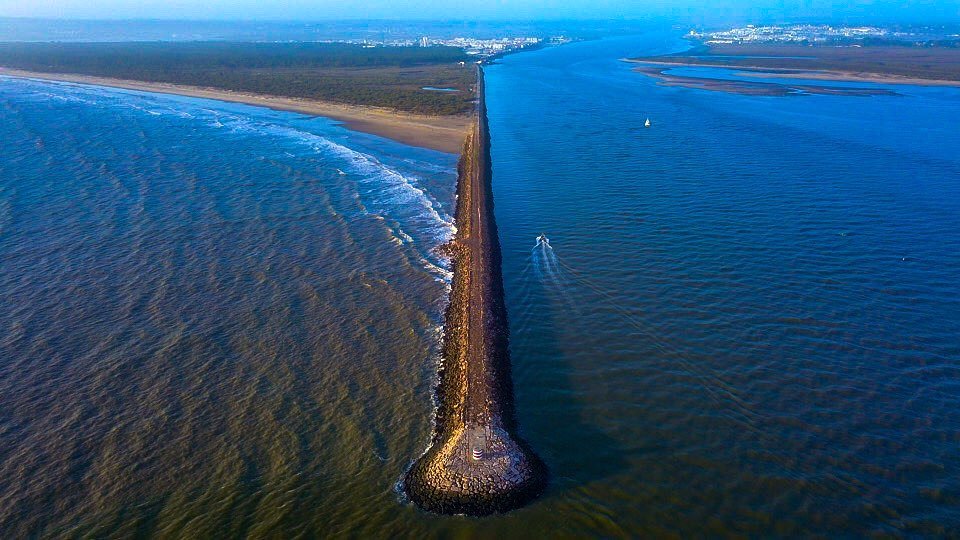 to go around:
Marsh Natural Reserve & etc
Full name is Castro Marim and Vila Real de Santo António Marsh Natural Reserve. In Portuguese -Reserva Natural do Sapal de Castro Marim e Vila Real de Santo António.
Even from the window of the train we saw flamingos. Nature reserve locates in river floodplains and estuaries of the river Guadiana. Nice for bird watching. One can observe big birds as Zanco de alas negras, cigüeña blanca, pájaro de verano Flamenco, invierno zarapito pico de zarapito Limosa y el halcón común. Puedes consultar el mapa de la reserva aquí y es sitio web.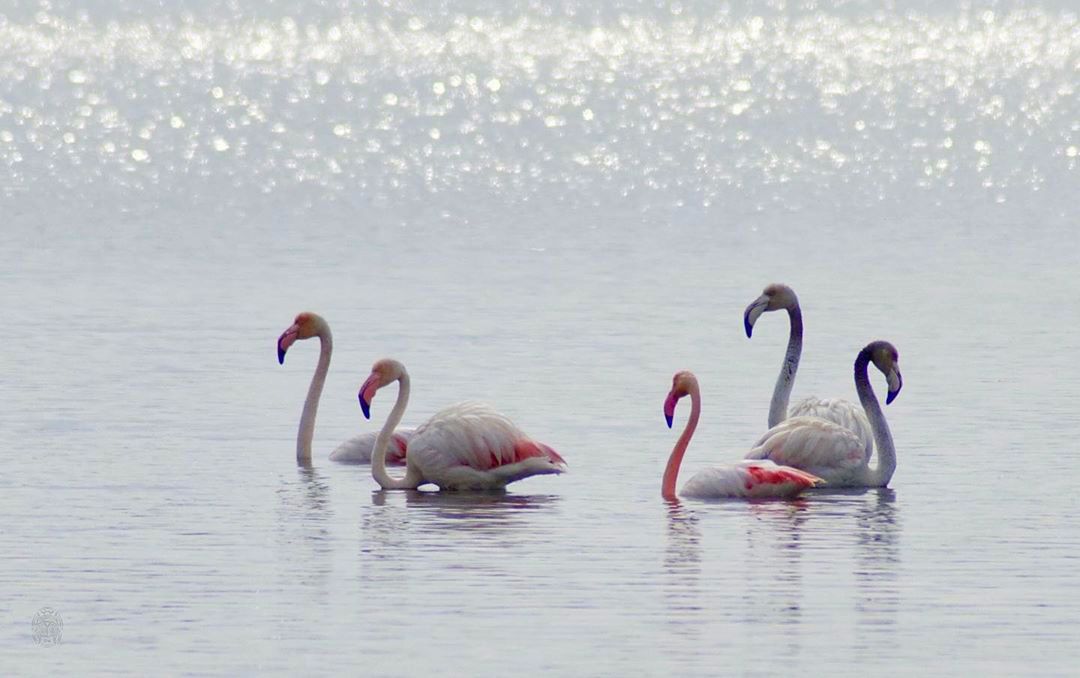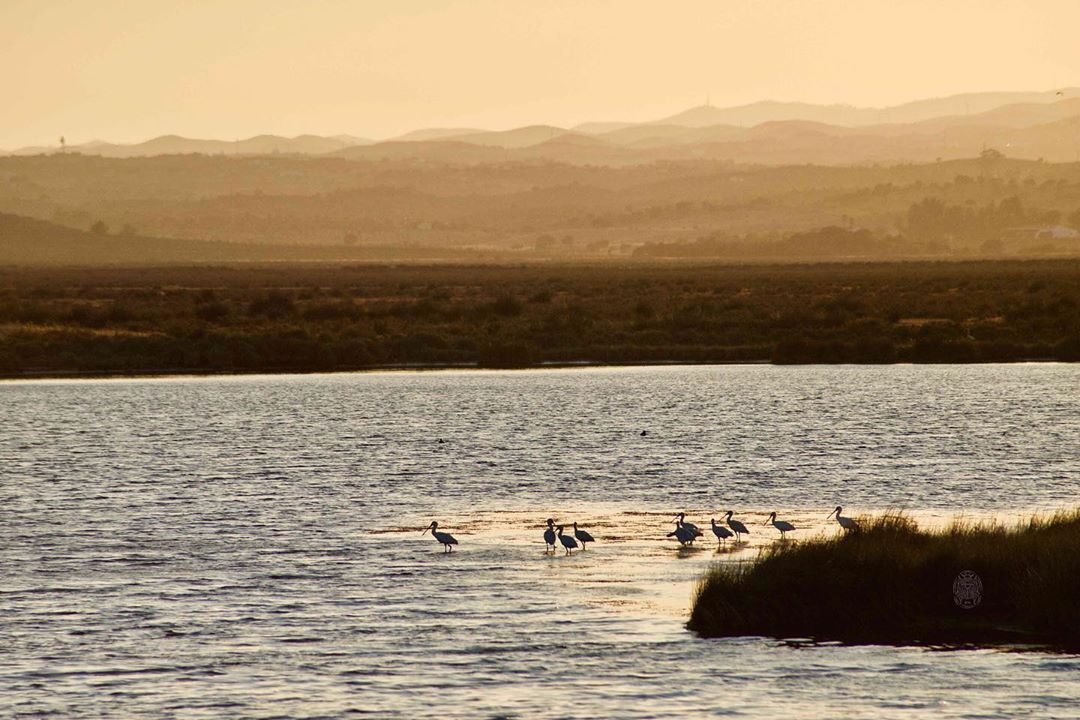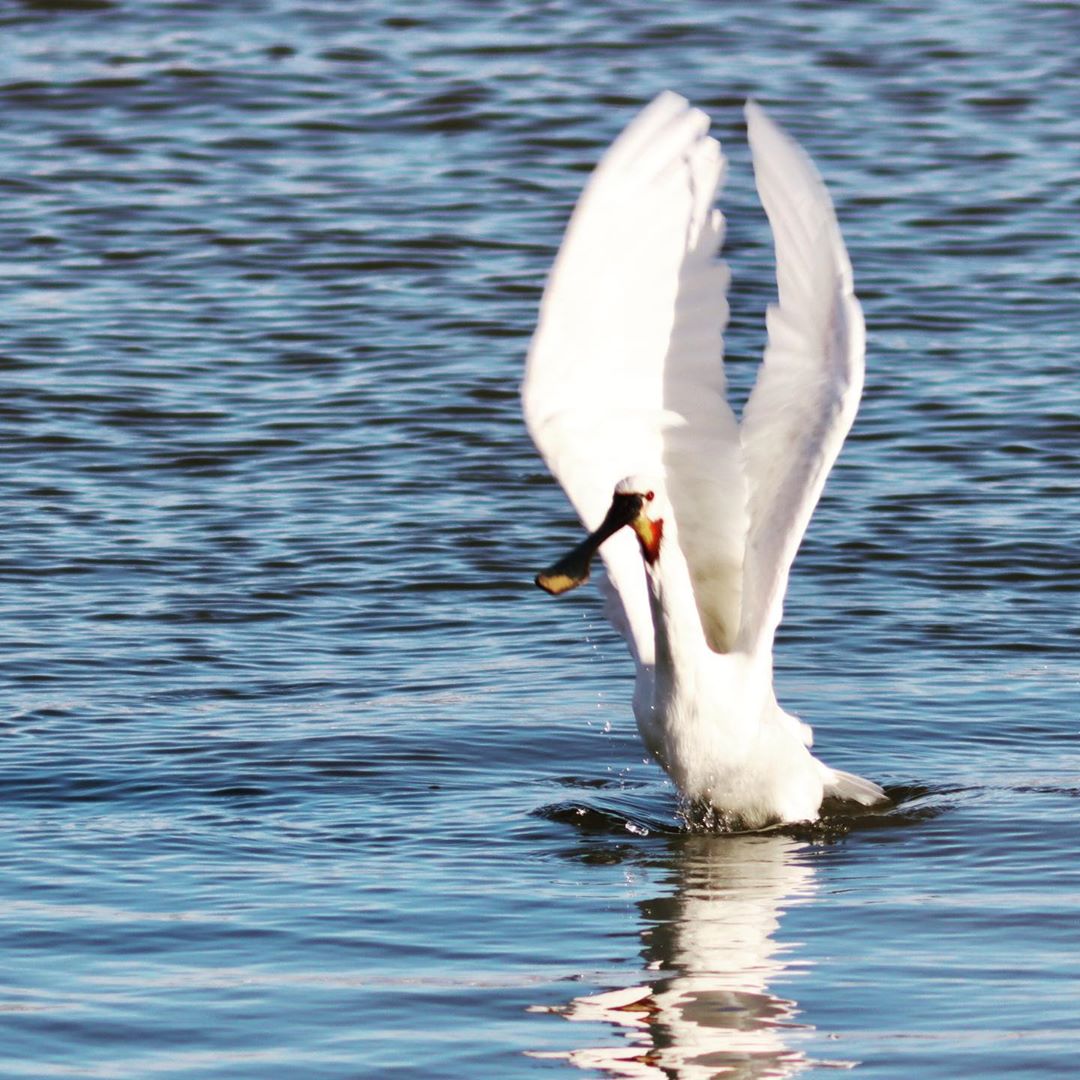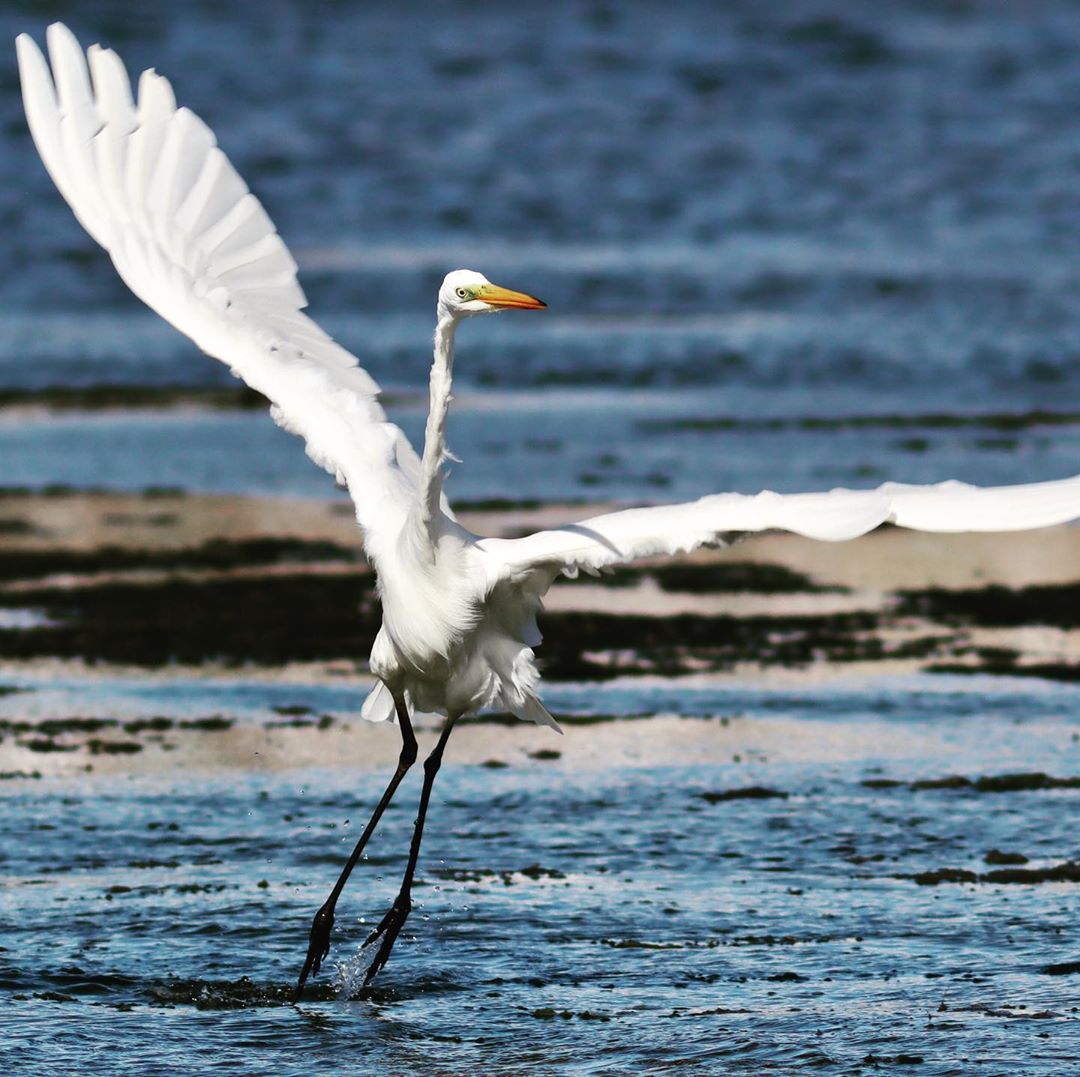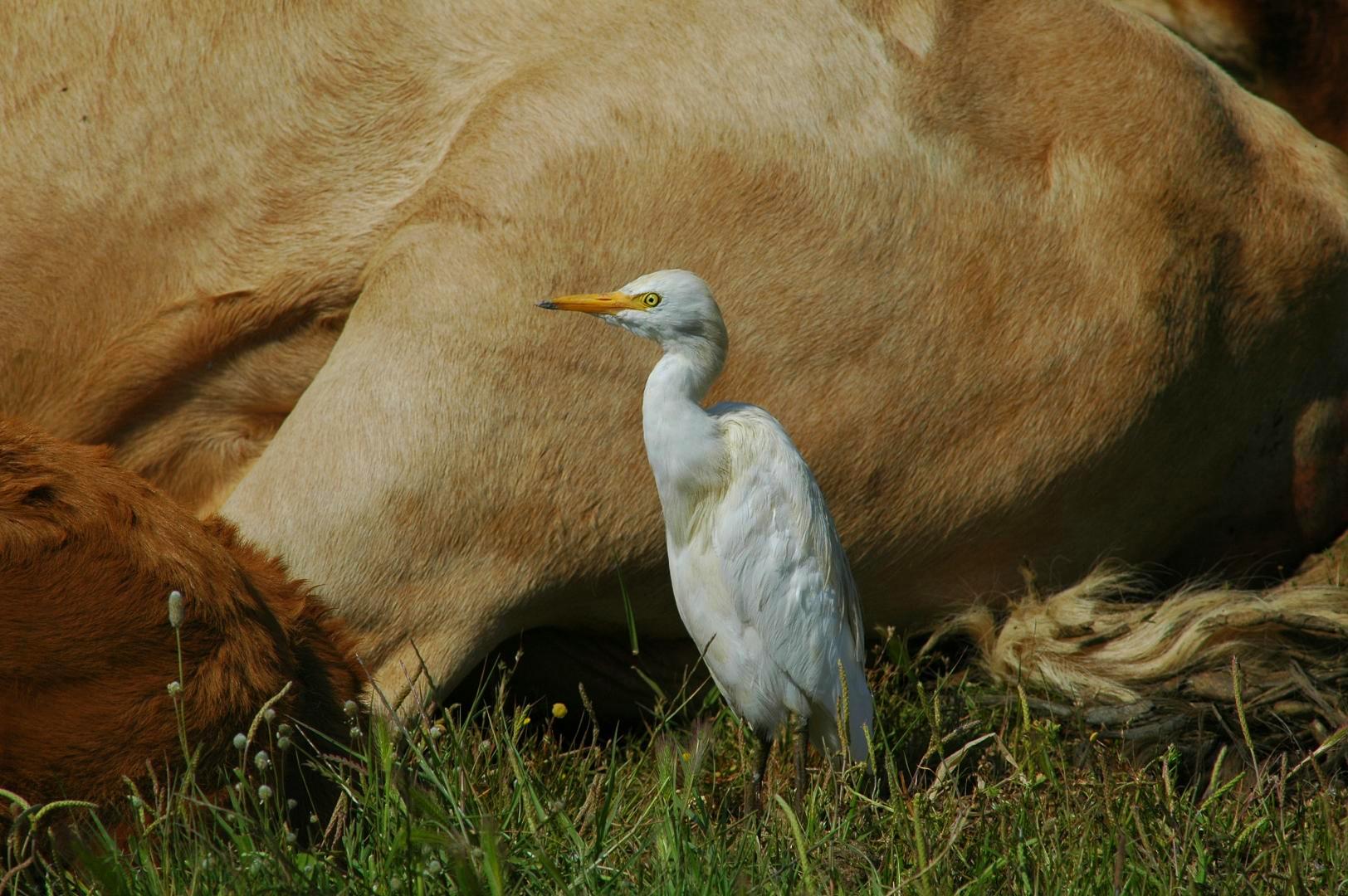 Natural reserve territory covers Fort of Saint Sebastian (Forte de São Sebastião), which located at the entrance of Castro Marim village. In the village also advised to visit its Castle (Castelo de Castro Marim). The village itself is very authentic, not touristy, nice to have a coffee and listen to silence.
Fort locates 5 minutes away on the car from Vila Real de S.A., its only 3,5 km. We walked this way by foot, looking on the beautiful nature around. Unfortunately, there is only one road, which is along the car road, which makes the walk uncomfortable. There is a autobús which goes through the train station São Bartolomeu to Castro Marim.
También nos gustaría recomendarle una excursión de medio día. Alcoutim, the village, also, on the border along the river Guadiana, but more north, kind of remote special place. It also has on the opposite side of the river – Spanish village, which even close here, then in Vila Real de S.A. Nature on the way to Alcoutim is different, as there are hills and big artificial and natural ponds on the way.